When Adam Mongrain returned to his Montreal apartment after a quiet night at a friend's place, the last thing he expected to find was 12 complete strangers trashing the place — and his valuables stolen.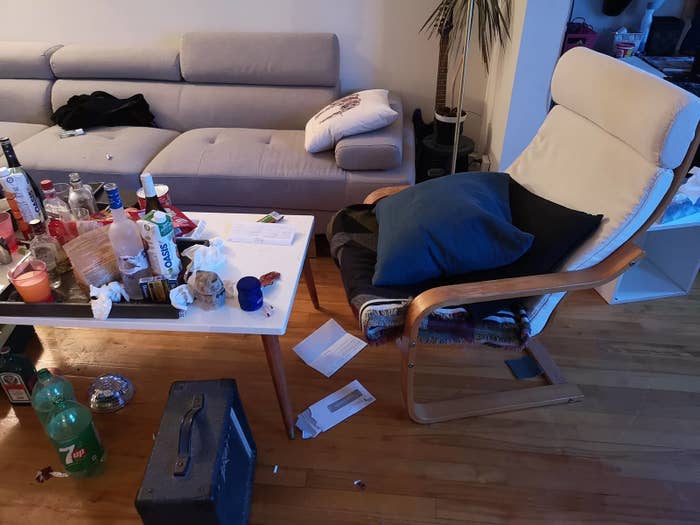 Mongrain lives in the third-floor apartment with his wife, Maryse, and their 14-year-old daughter. He and Maryse went out on Nov. 9 for an evening with friends and came home at around 2 a.m. to find their home in disarray.

The first sign something was going on was the voices they heard as soon as they entered the building. They figured someone was just having a party, since an apartment on the second floor had recently been turned into a short-term rental unit.
"Once we get to our door, we figure out the voices we're hearing are coming from behind our door," Mongrain told BuzzFeed News.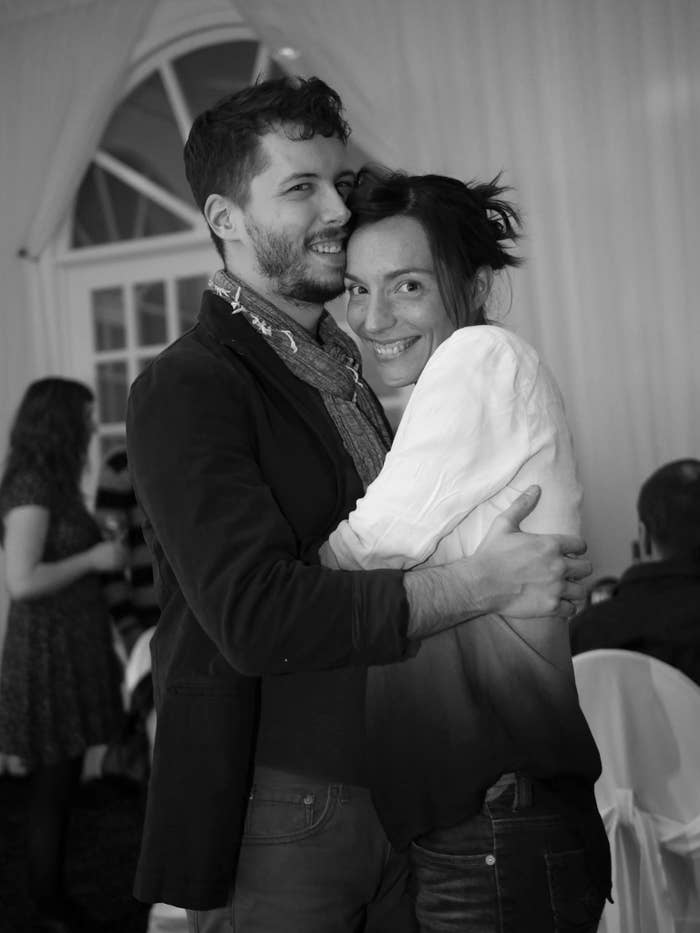 At that point, he assumed someone had simply made a well-intentioned mistake, and he walked in.
"I really thought it was something that could be settled easily with just a few words," he said.
What he found was 12 strangers sitting around in his home, the stench of cigarette smoke, and his stuff strewn everywhere.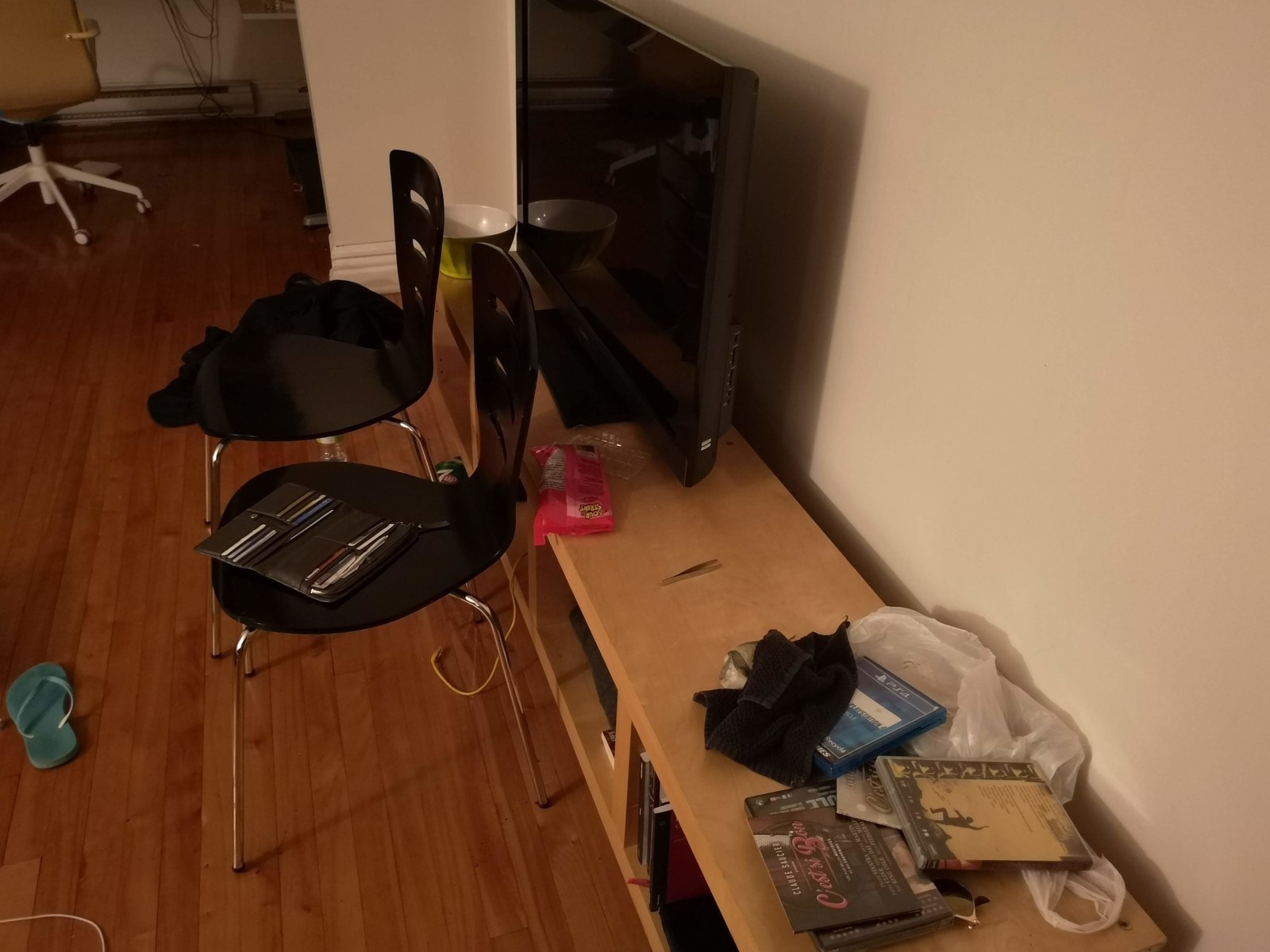 "As soon as I stepped in I was taken aback by how trashed the place was," he said. "It's hard to overstate how much of a mess there was."
It was so strange, he said, it felt like he was hallucinating.
It was a bizarre scene. Apart from the people smoking and drinking, they'd gone through his kitchen and someone was making pasta with meat sauce.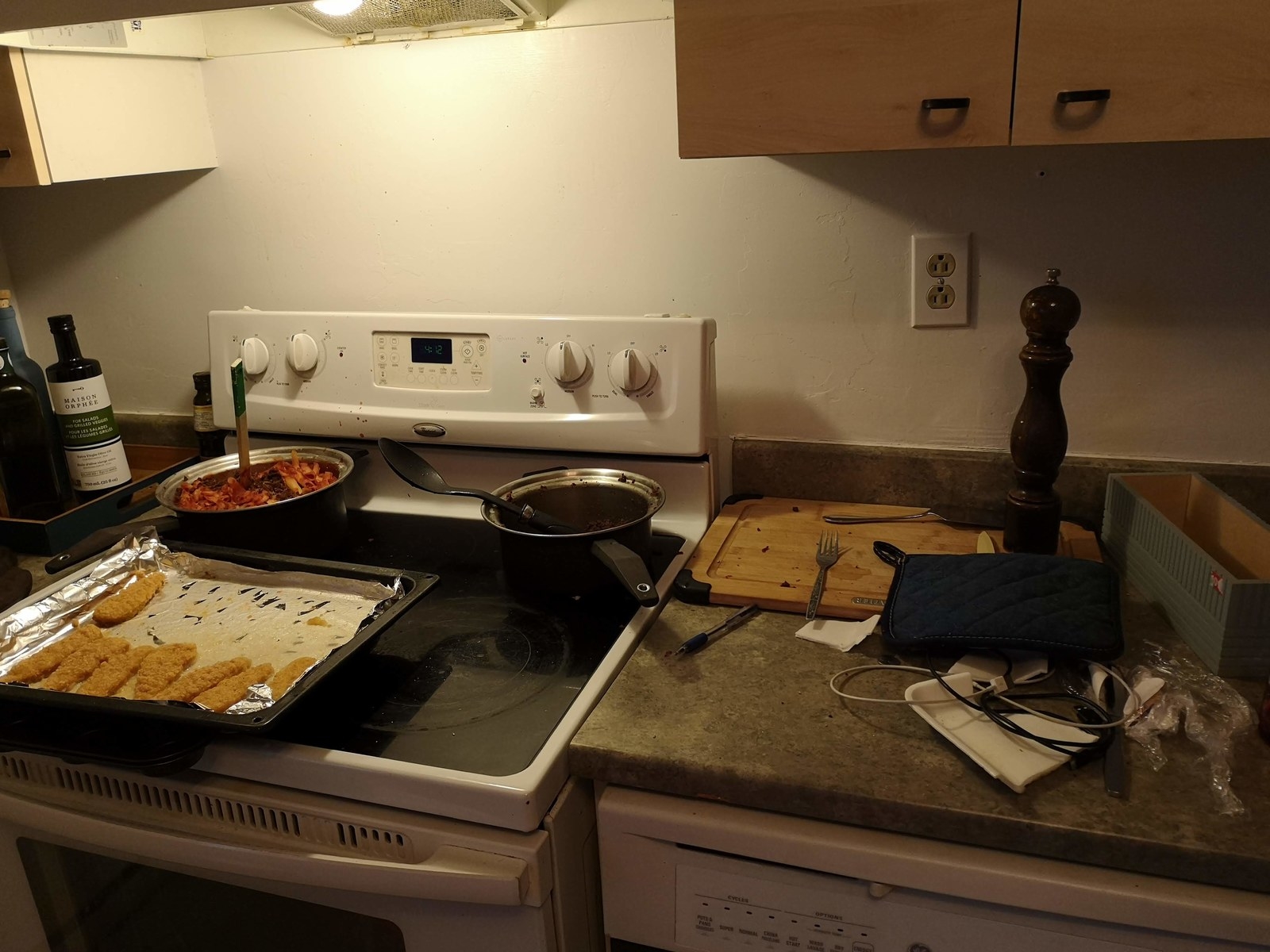 "They had taken bananas out of the freezer as if someone was going to make banana bread at 4 a.m. in a stranger's house," he said.
He just stood there for a moment, taking in the scene, before making eye contact with one of the strangers and asking who they were, and how they'd gotten there. They told him they'd booked the apartment through Booking.com, a short-term rental website similar to Airbnb.
He told them, no, it was his apartment and they definitely didn't belong, and he asked them to leave.
"No one argued. Everyone just picked up their things and went," said Mongrain. "They didn't even need to coordinate. It was just like someone gave the word and they just picked up all their stuff and just left."
As they were filing out, his wife looked around and realized a laptop was missing. They confronted the strangers, asking them to return it, but no one responded. Once they were all gone, the couple called the police.
Police arrived and took fingerprints. In all, two laptops, two passports, three watches, booze, perfume, and clothes were stolen.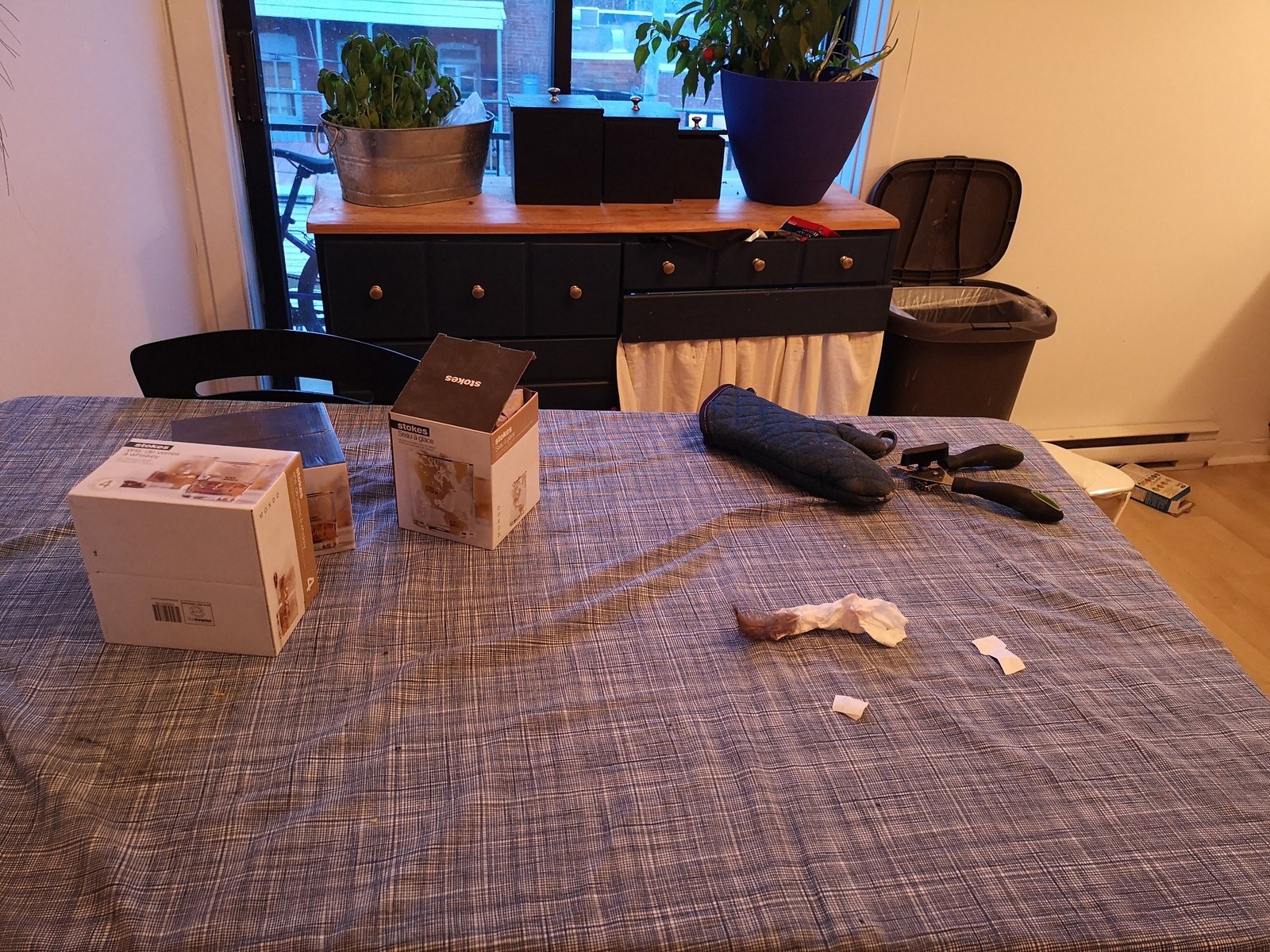 His wife works as an interior designer, and her laptop had all of her work on it. The thieves also took her backup drive. They even took a treasured pair of sunglasses Mongrain had purchased the first time he visited Europe.
In the aftermath, the couple realized that the strangers had gone through closets and drawers, removing items and strewing them across the floor.
"I'm still finding things that are missing. I keep finding things I don't have anymore," he said. "So many things I like about my life are gone now, and that's the challenge I'm trying to work through."
The place was in such a state that they ended up getting a hotel for the night as the police did their work. Thankfully, their daughter was out that night as well.
Thanks to their renter's insurance, Mongrain was able to hire cleaners to tidy the place up.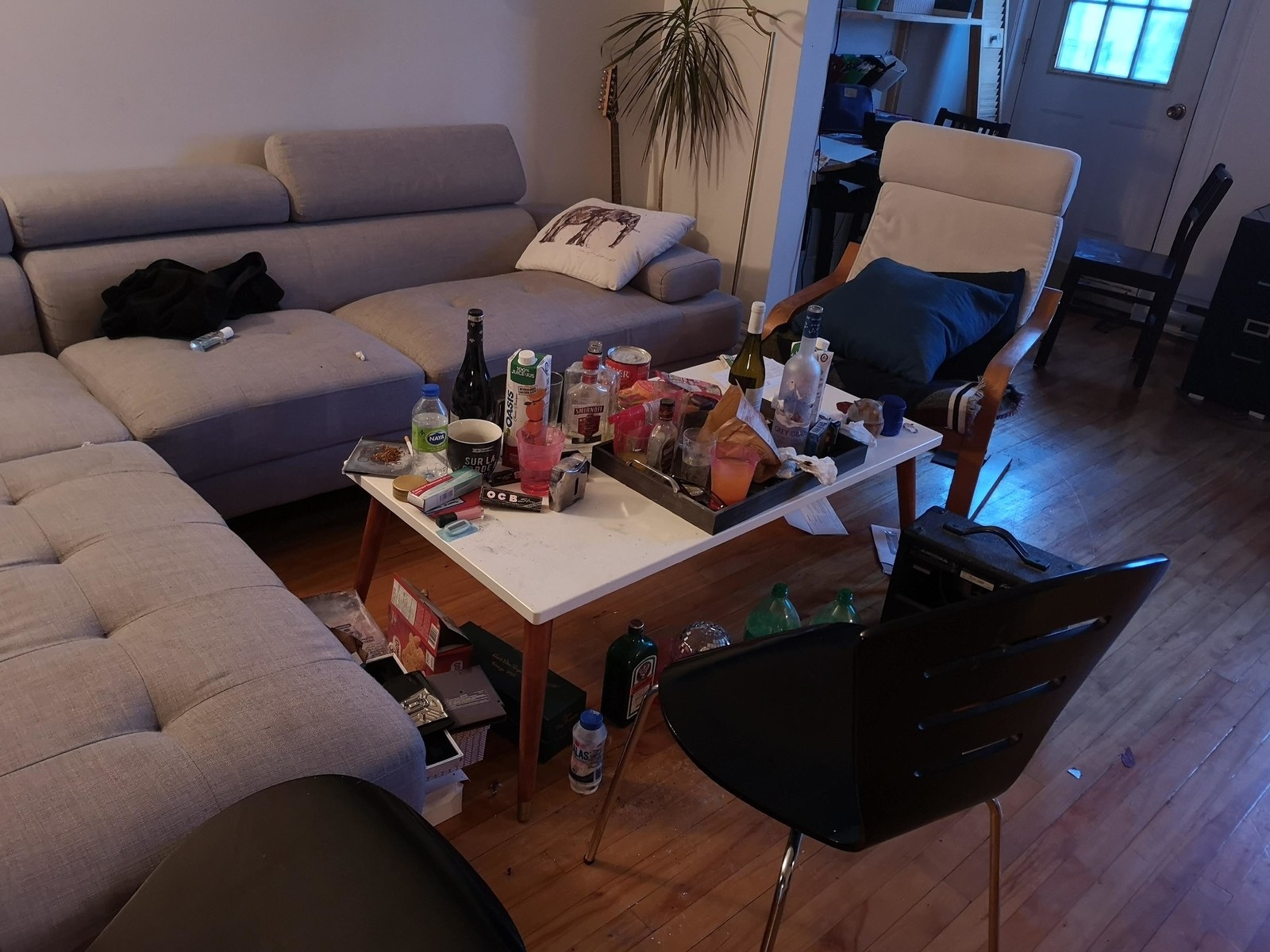 It was in such a state — walls and furniture stained, cigarette butts everywhere — that it took three cleaners about 12 hours to get the job done.

Now, Mongrain wants answers. His landlord confirmed to him that the second-floor Booking.com listing had been rented out that night, but no one had actually set foot in it. It's unclear how the strangers got into Mongrain's apartment at all.
"Everything points to them accessing the building through Booking, because the key to the front door was in the lockbox outside," said Mongrain.
He called Booking.com twice but had trouble getting answers as to whether the site was helping police.
In a statement, Booking.com told BuzzFeed News that safety and security are a top priority.
"In the very rare and unfortunate instance that a customer engages in unlawful behaviour at a property, we encourage our partners to reach out to local authorities and make an official complaint," said the statement.
"We support our accommodation partners fully and will cooperate with law enforcement in all official investigations as necessary."
As for Mongrain, he wants to know how Booking.com plans to deal with situations like his.
Whether it was a mistake or not, the fact remains that Mongrain's home was destroyed and his possessions stolen.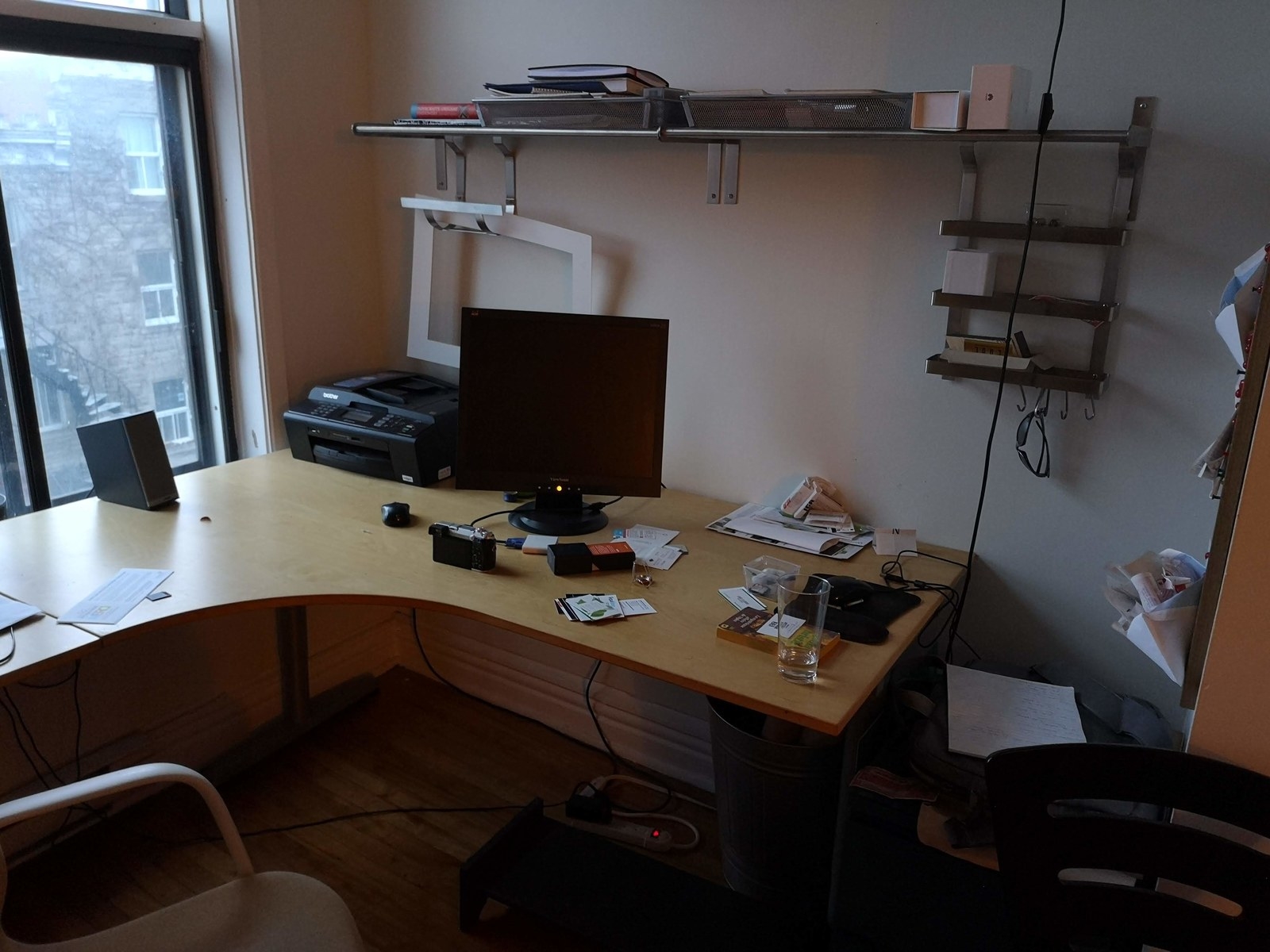 Looking back, Mongrain said he wished he'd called the police as soon as he heard the voices, and he's thankful the confrontation didn't turn violent.
Now, Mongrain and his wife have been left with the stress of wondering whether their stuff will be returned and whether their insurance will make up the losses. He's also worried about his family's safety.
"It's worrisome, because however they got in, it means someone else could do it."