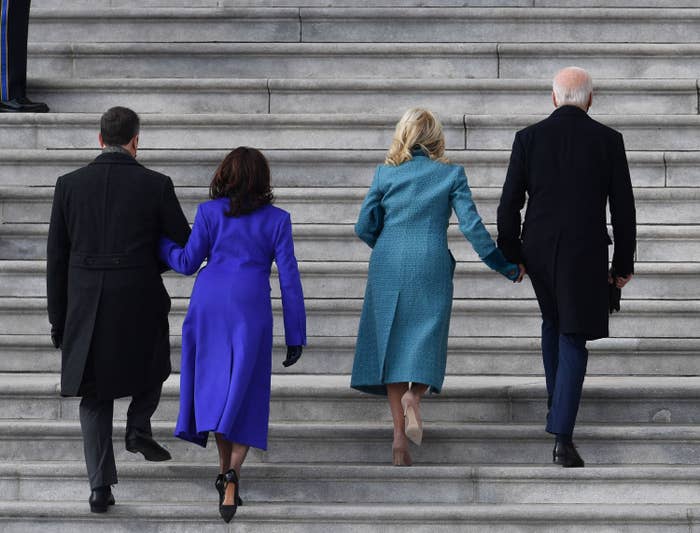 The fashion at Joe Biden's inauguration has a look, and it's one color at a time.
Many of the women attending the event chose to come in stunning monochrome outfits featuring matching sets and long coats.
It was kind of hard not to notice.
Let's review!
Kamala Harris was decked out in vibrant purple (a shade that appeared to be royal blue in different lighting), looking very vice presidential. The 'fit was designed by Christopher John Rogers, a queer Black designer from Louisiana.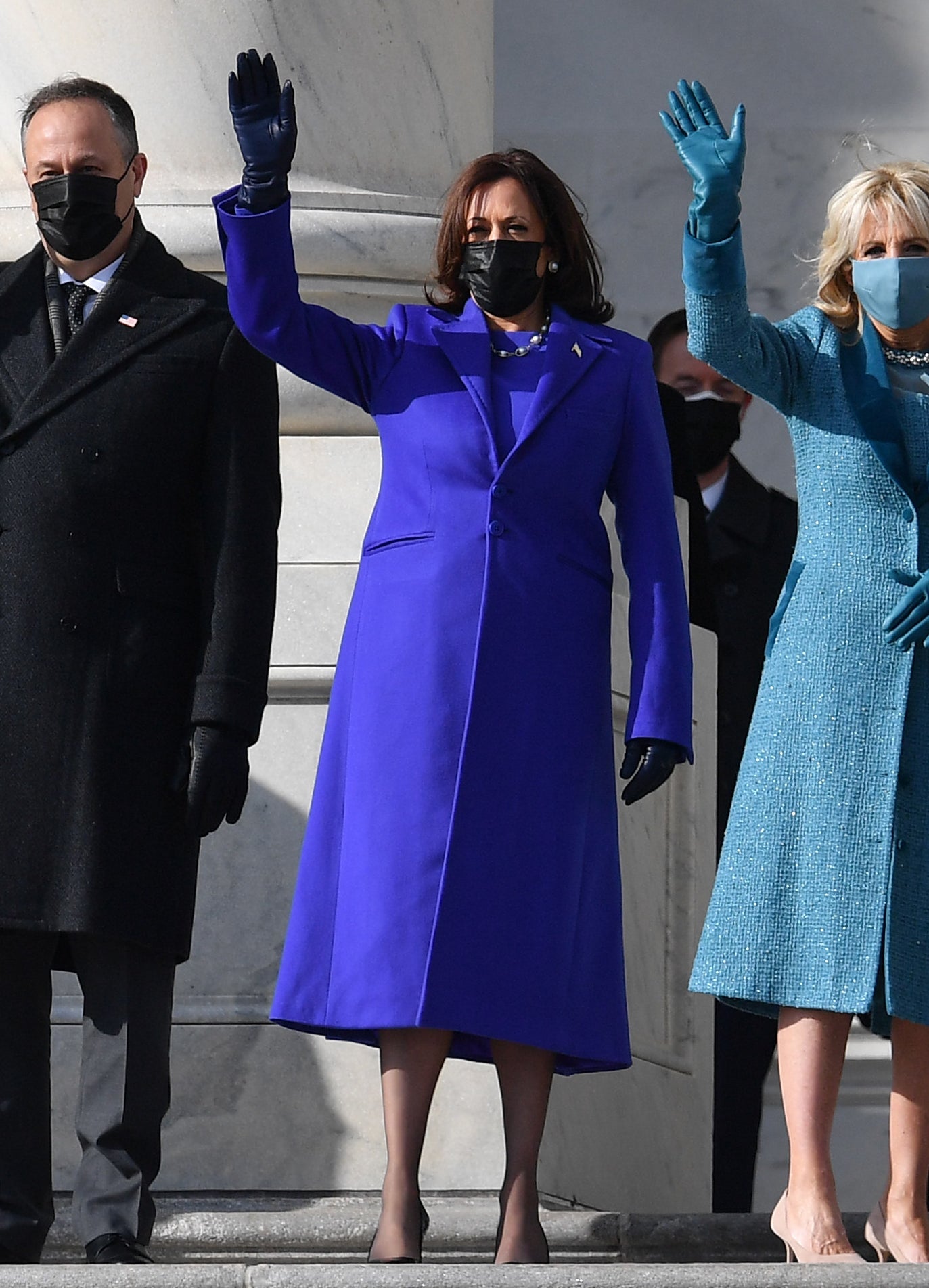 The incoming first lady, Jill Biden, went for shades of ocean blue with a mask to match made by Markarian.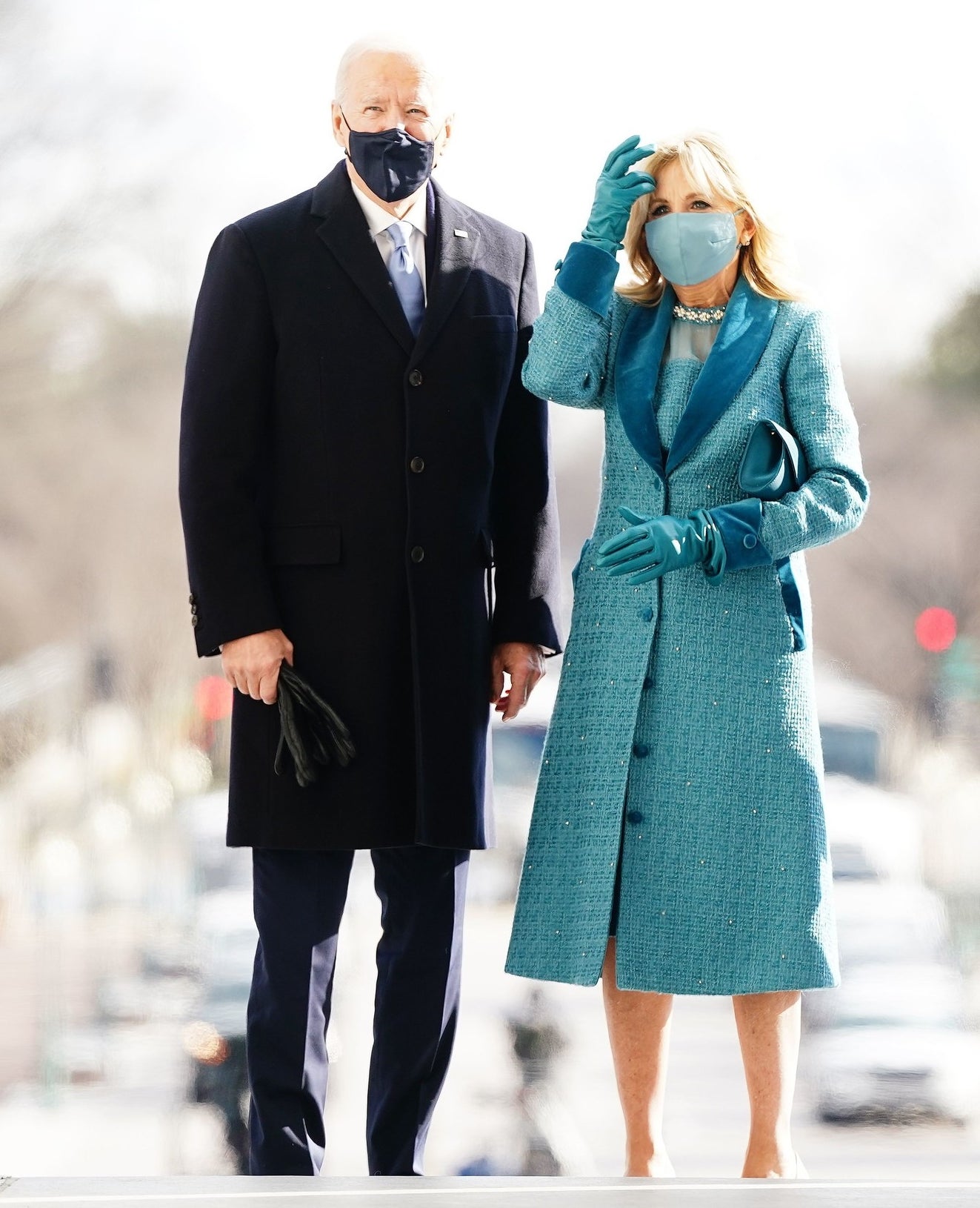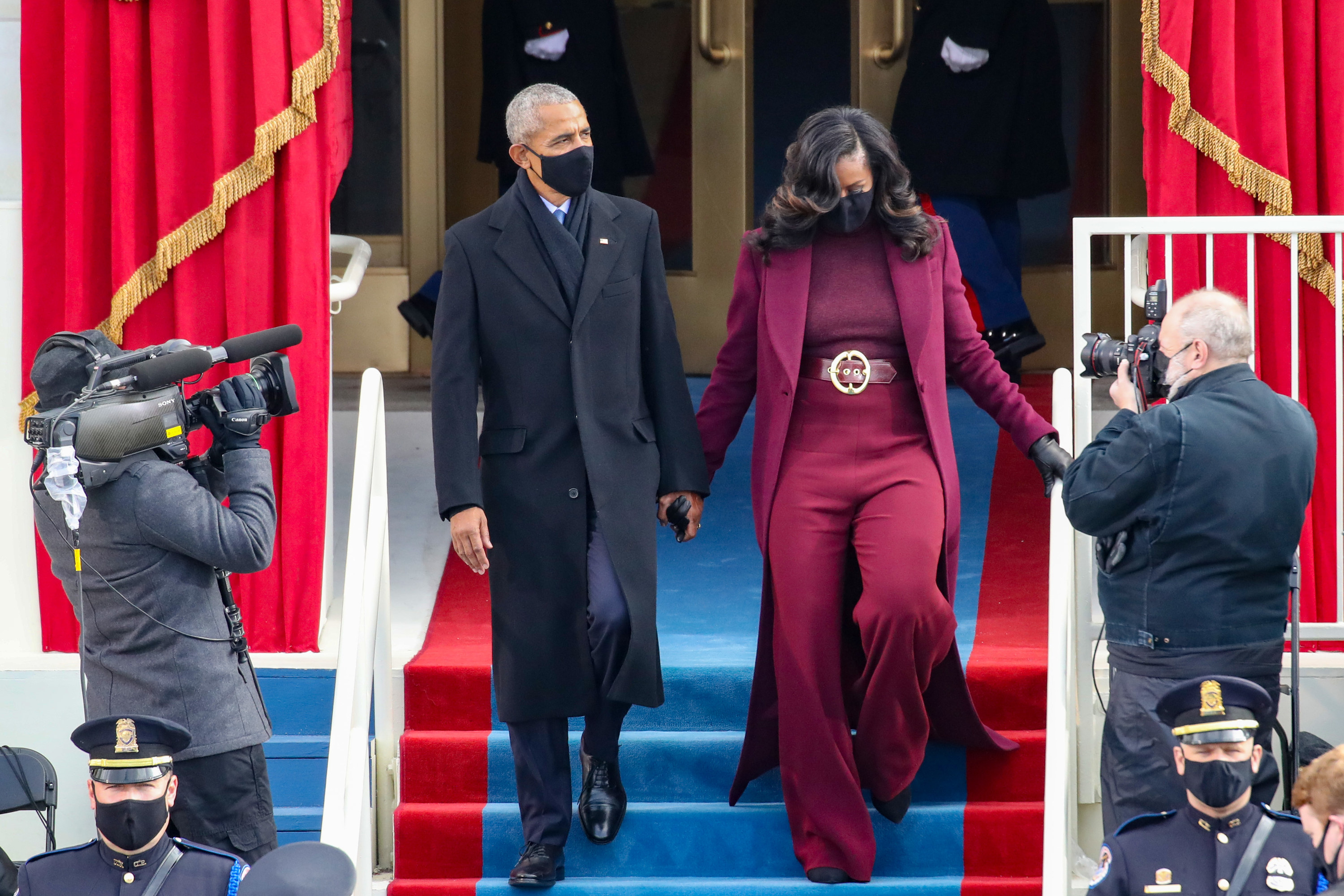 Another former FLOTUS, Laura Bush, went for a periwinkle blue look with a matching face mask. Her husband, former president George W. Bush, wore a tie that matched his wife's coat.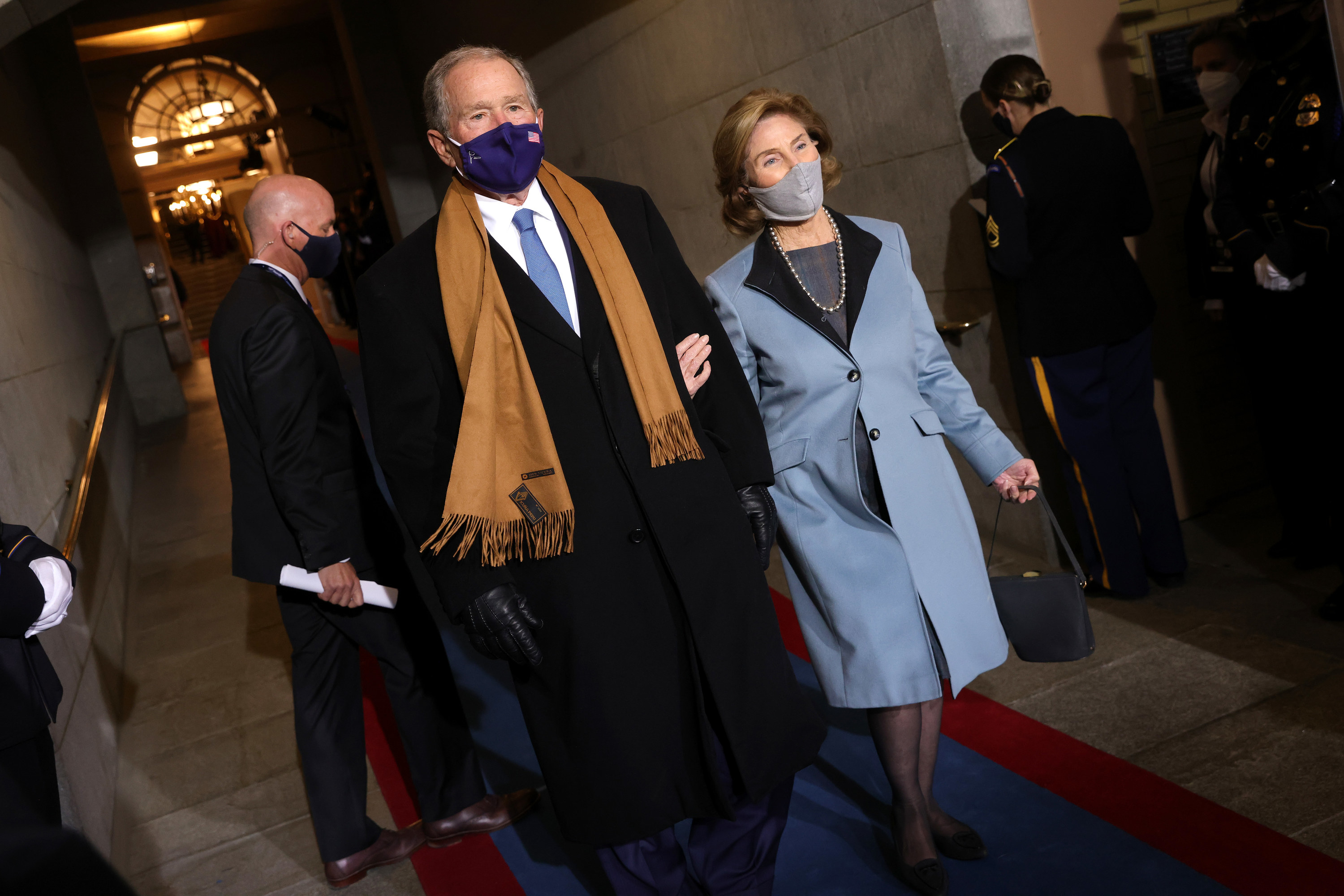 Former secretary of state Hillary Clinton wore a bright purple pantsuit with a matching scarf, topped with a deep purple coat.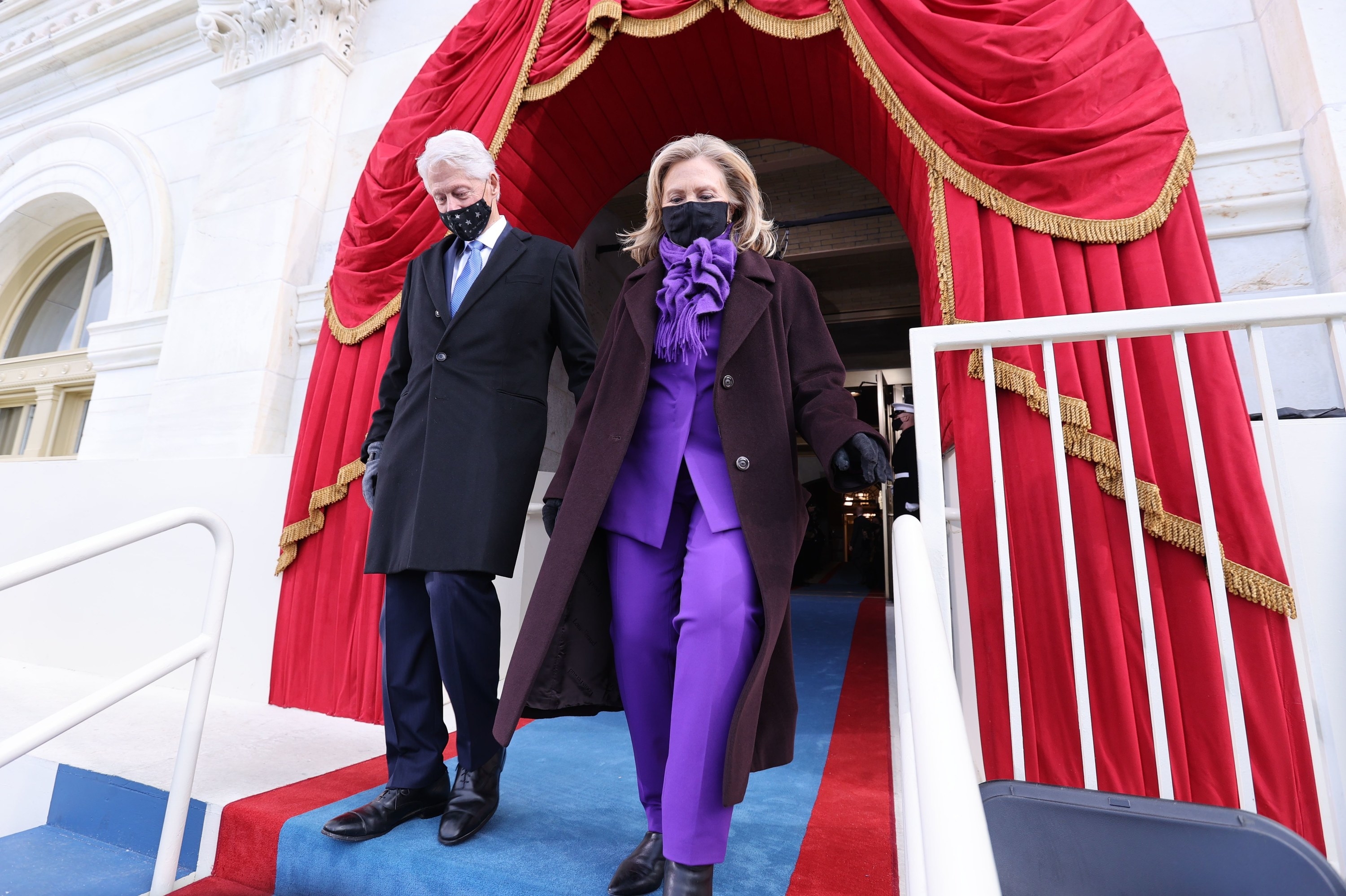 Meena Harris, Kamala Harris's niece, arrived in a moss-green shearling coat from Coach with a layered and textured jade green dress underneath.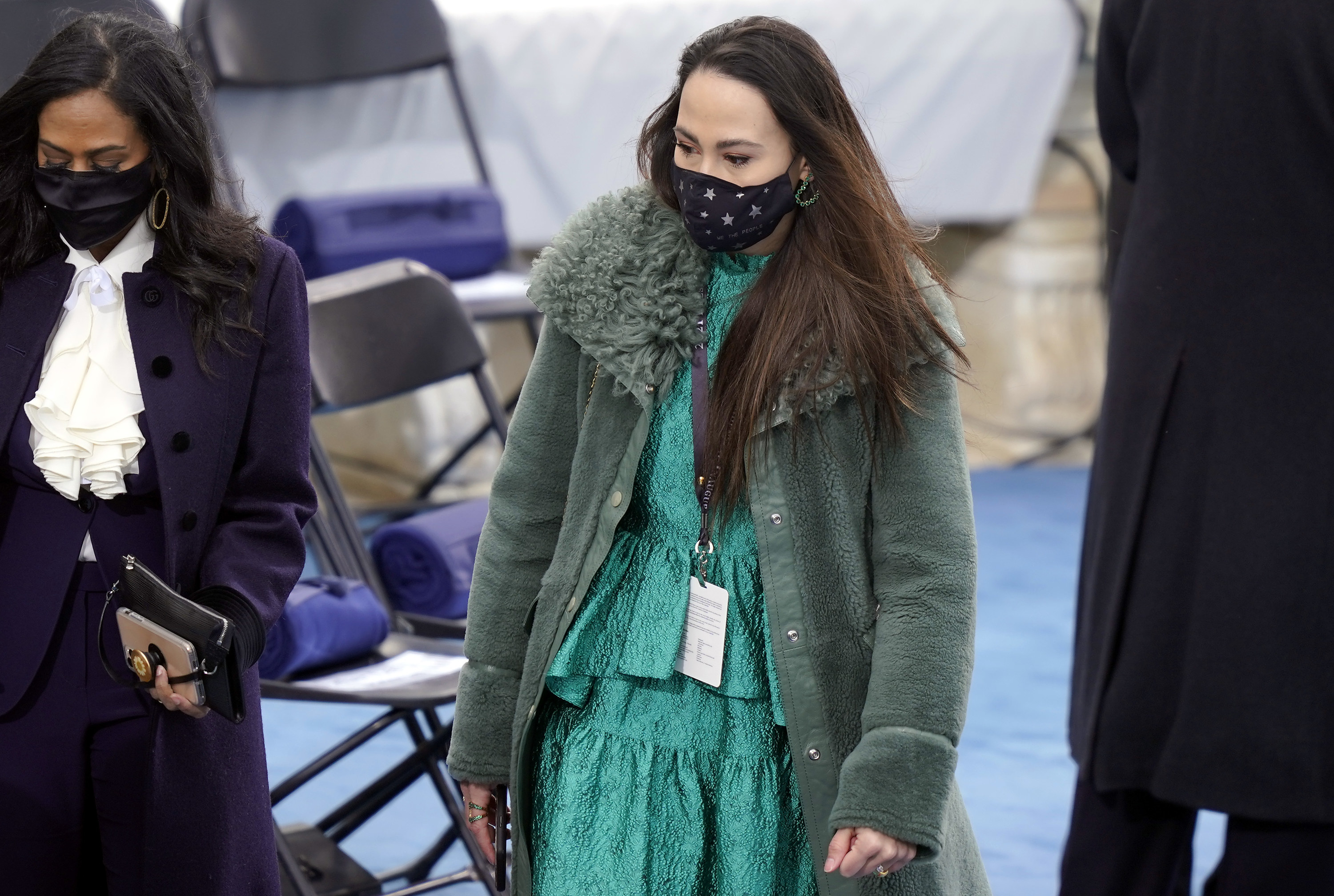 The Biden granddaughters were a whole tub of Neapolitan ice cream.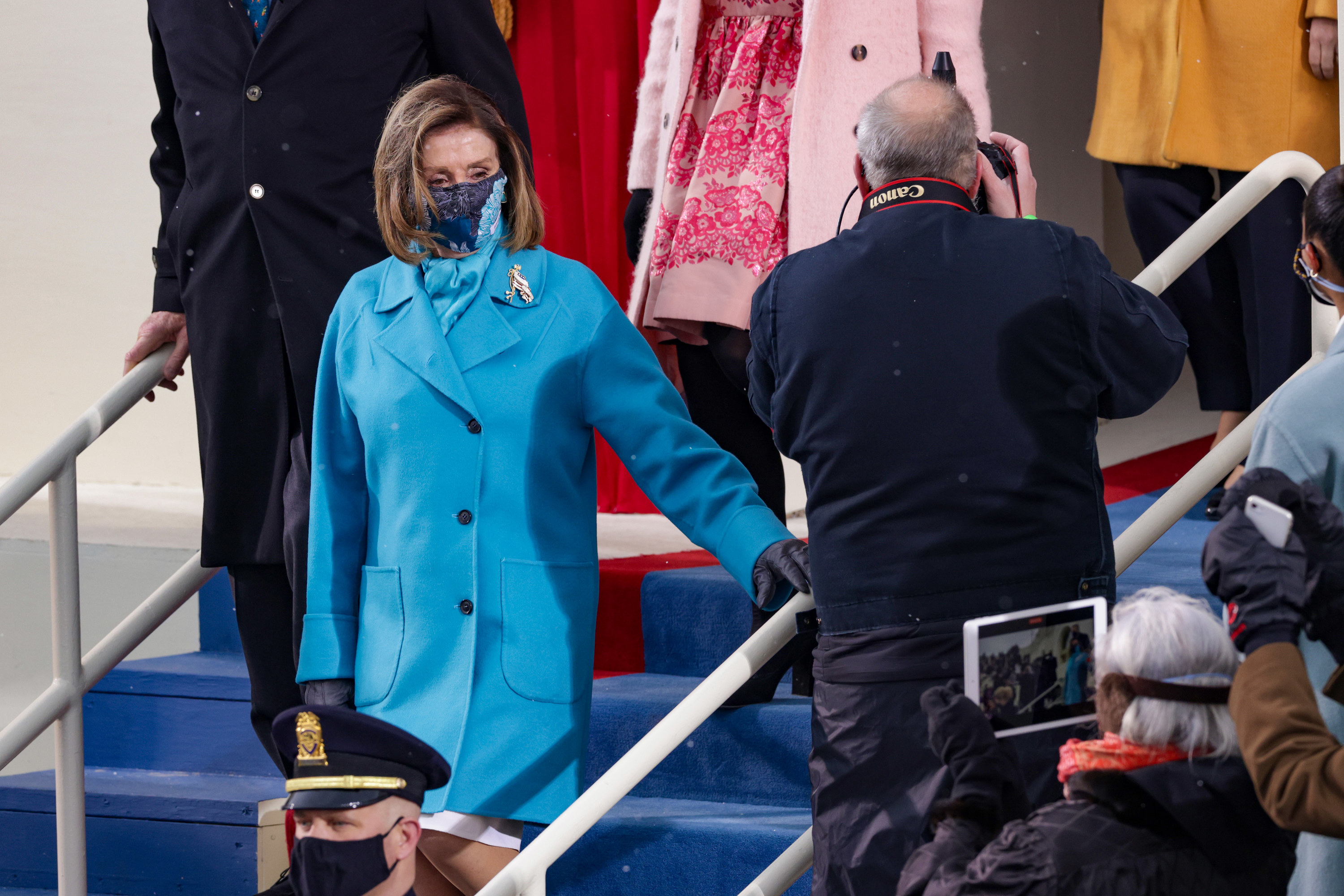 The outgoing administration — at least those who showed up — also followed suit. Karen Pence was in fittingly somber black.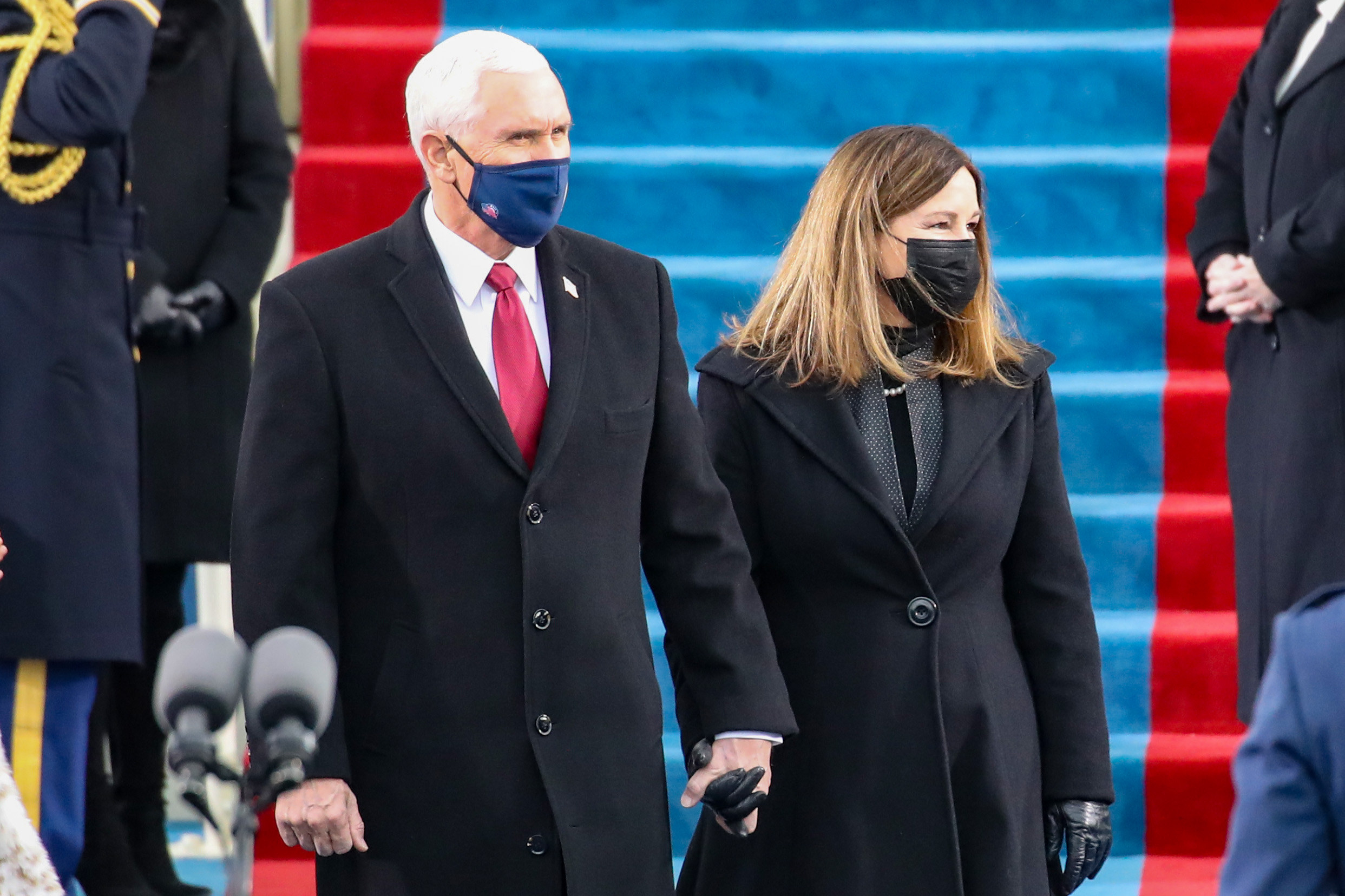 And a special shout-out to Bernie Sanders' Northeast dad mittens-and-coat combo.