Jewelry store employees in Mississauga, Ontario, foiled an armed robbery attempt this week by rushing the burglars with swords.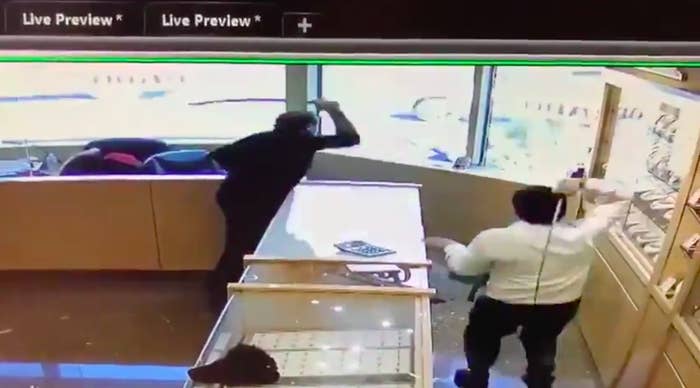 It happened at Ashok Jewellers just past noon Wednesday.
Peel Regional Police Constable Akhil Mooken told BuzzFeed News that four suspects exited a car and began bashing in a window at the shop using hammers.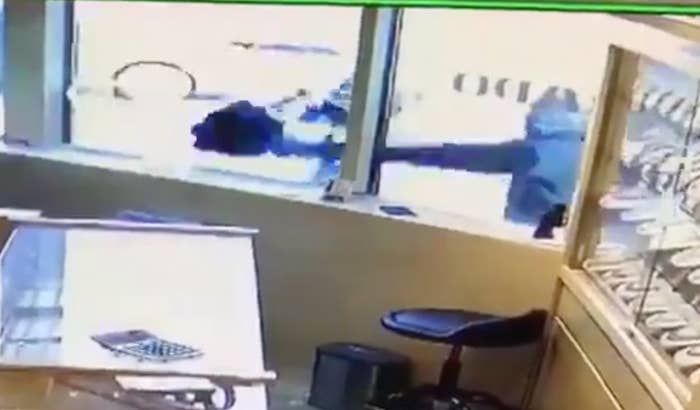 At least one of the masked suspects was armed with a gun.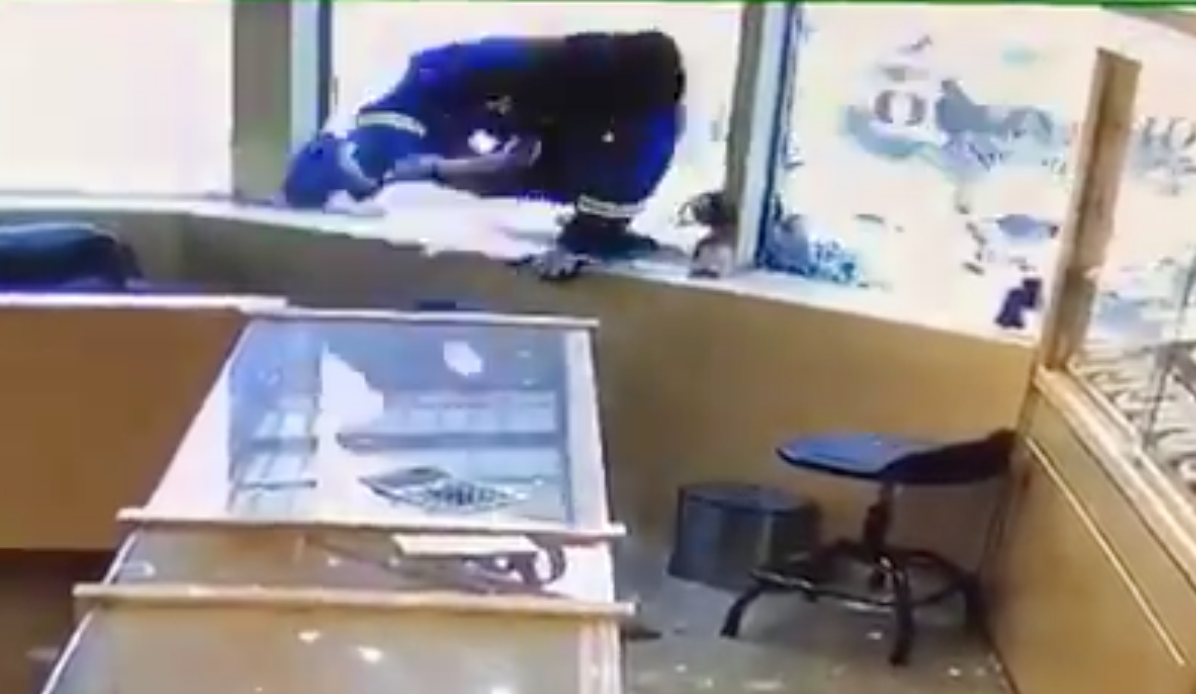 "In one part of the clip you can see one suspect attempting to use a firearm but fortunately it didn't go off," police said.
In video from the scene, three employees wielding swords can be seen running at the suspects as they enter the window.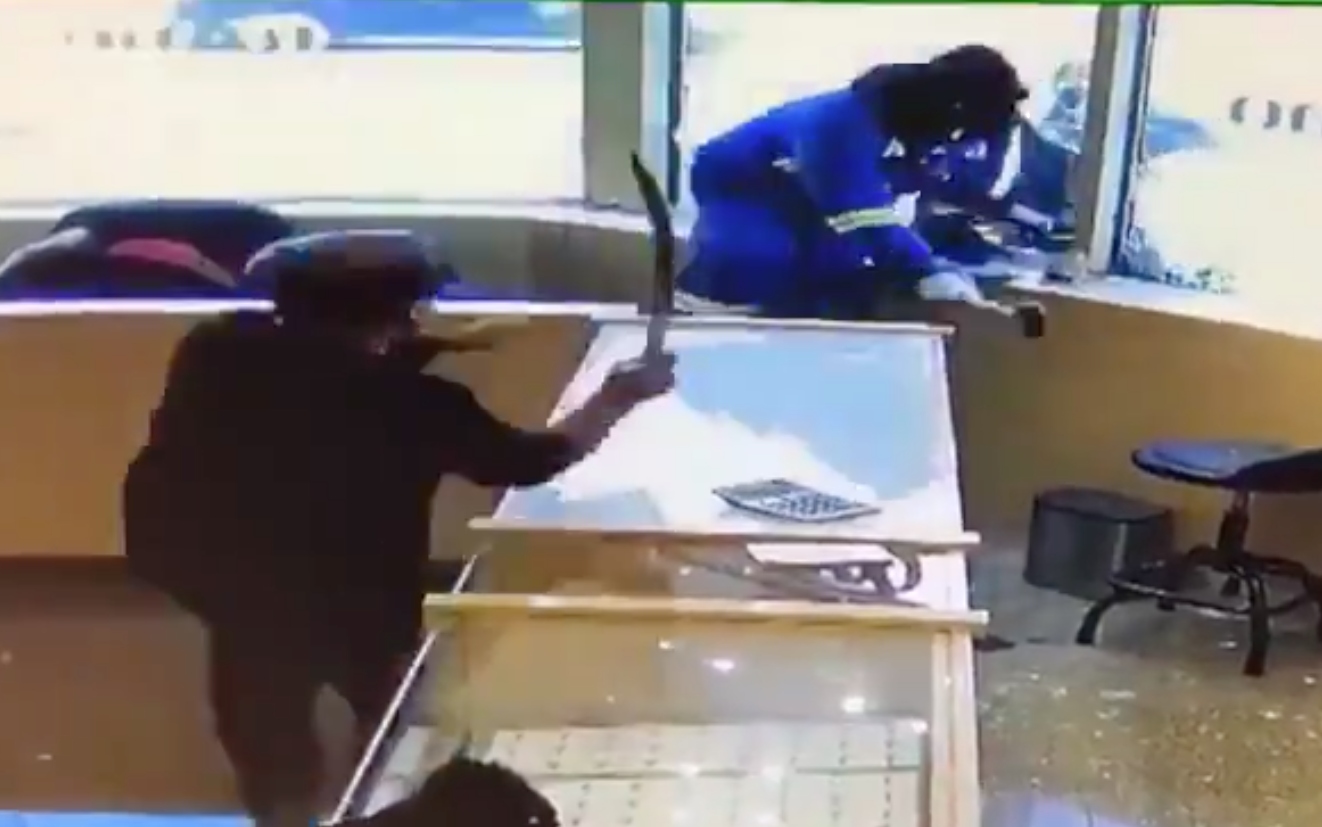 One of the employees even tripped amid the commotion.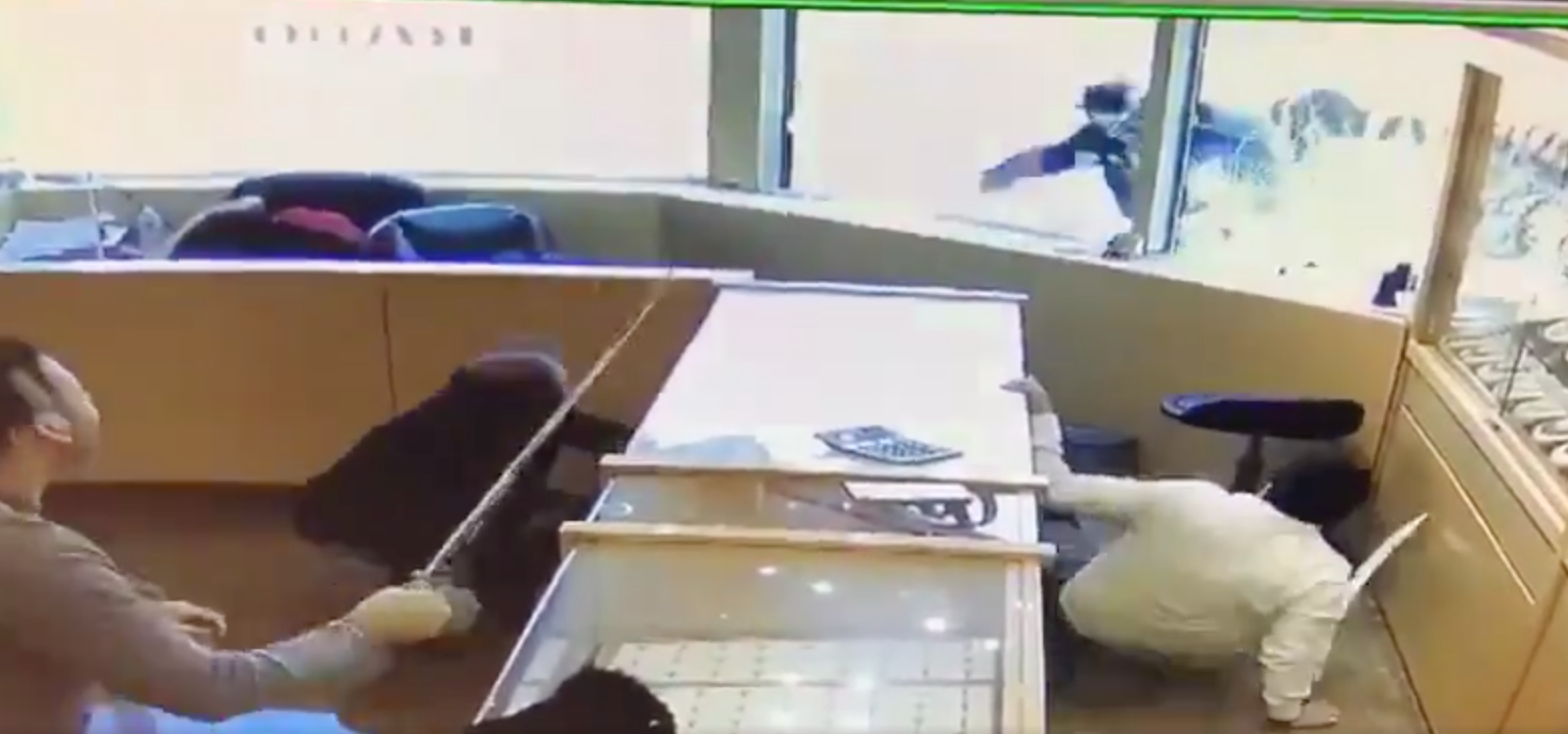 But they were successful in scaring off the suspects.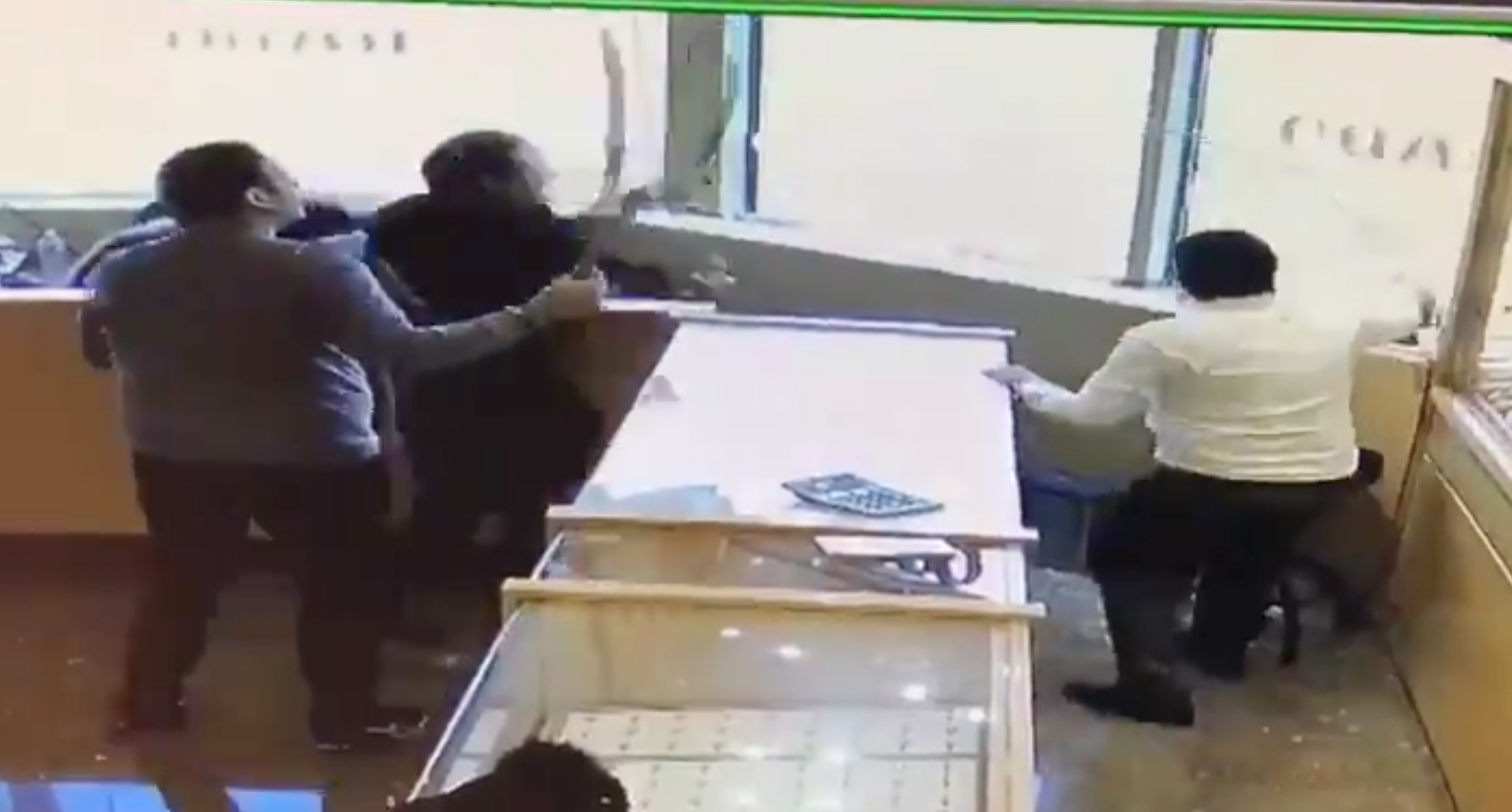 You can see the whole thing unfold in this clip shared by Global News journalist Kamil Karamali.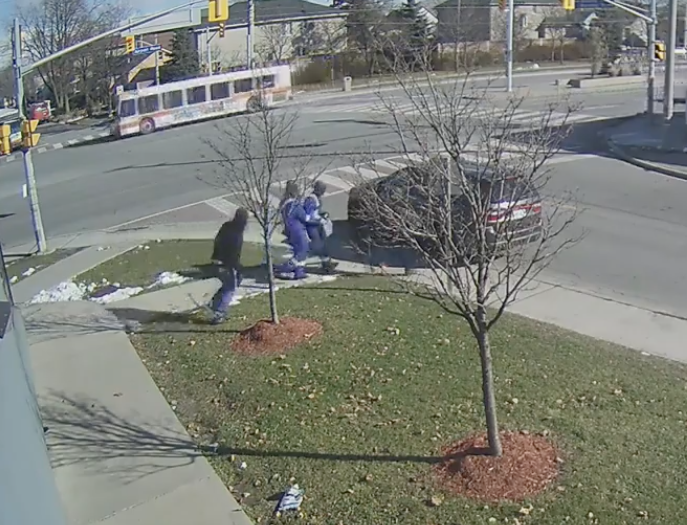 "We certainly don't encourage any store owners to do that," said Mooken of the sword-wielding defenses.
"While they have a right to protect themselves and their property it could have gone a different way."
Arjun Kumar, the son of the store's owner, told CBC News that "When we saw them coming in, that's when we really took action and we rushed them."
"I was willing to do anything to keep them out. Even if it meant me getting shot, not a problem."

When reached by BuzzFeed News, Kumar said he was too busy fixing the broken glass to comment.
No arrests have been made in the case, and police have released descriptions of each of the four suspects.