The White House is ready for the Christmas season, and Melania Trump unveiled the decor on Twitter.
She has all the classic holiday touches, like these glowing golden trees.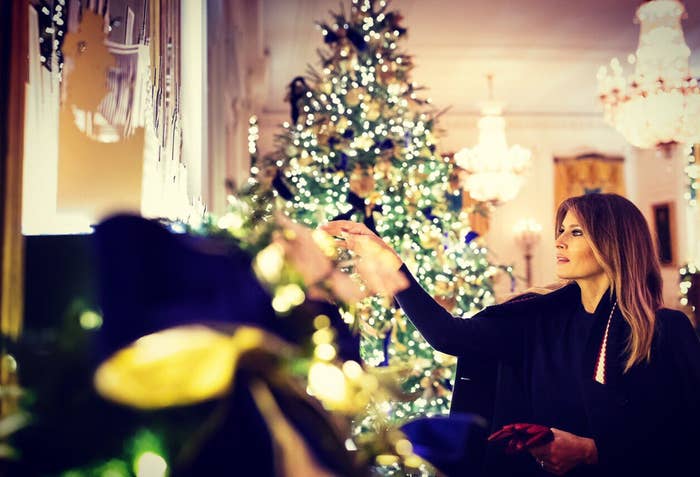 And these festive red bulbs.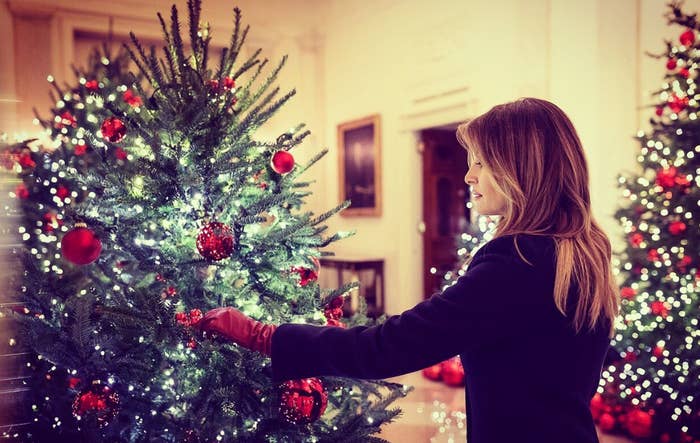 And this forest of trees that literally look like they're dripping in deep, red blood.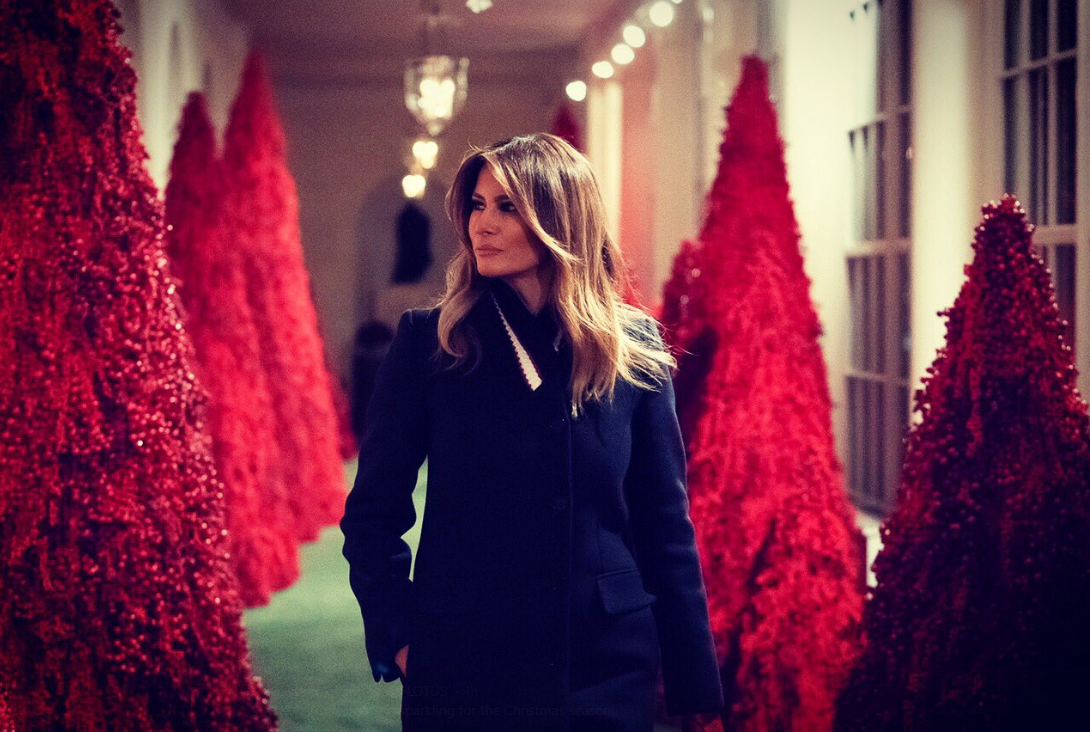 It's really the Merry Cones of Death that have drawn the most praise.
They really have a certain ~vibe~ to them.
It's the perfect Halloween-to-Christmas transition decoration.
A wider shot really captures their horror movie appeal.
Very chic, très goth.
Some saw other parallels.
But is the media ignoring the real issue?
Merry Christmas, Melania!