Malcolm Harsch, a Black man whose body was found hanging from a tree in Victorville, California, died by apparent suicide, according to new video evidence.

Harsch, 38, was found dead on May 31. His case had been being reviewed by the FBI and the Department of Justice after the body of another Black man, Robert Fuller, was found hanging from a tree in Palmdale, California.
Police were able to obtain surveillance footage from a vacant building near where Harsch's body was found that "confirmed the absence of foul play," according to the San Bernardino County Sheriff's Department.
"The evidence from the case, including the surveillance video, was shown to the family members per their request," the department said in a statement released Friday night.
"Although there remains no sign of foul play, the forensic pathologist is waiting for toxicology results before assigning the cause and manner of death."
"After reviewing the site and actual video footage with detectives, it is with a heavy heart that we now know the cause and manner of death," said a statement issued by Harsch's family, according to the Associated Press.
"We urge you all to continue your efforts concerning the hanging deaths of African-Americans. If you or someone you know may be suicidal please seek help."
According to the San Bernardino County Sheriff's Department, Harsch's girlfriend called 911 shortly after 7 a.m. on May 31 saying her boyfriend had hanged himself near a homeless encampment. Members of the camp cut Harsch's body down and attempted to perform CPR before emergency responders arrived.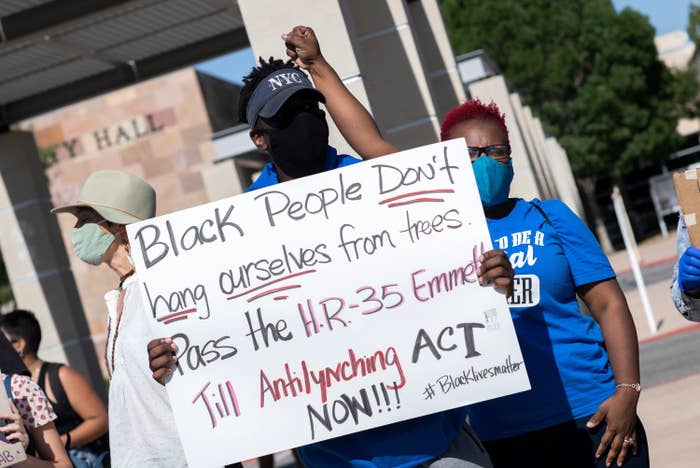 Harsch's family members had initially questioned his manner of death.
"The Victorville police department has been attempting to report his death as a suicide to the family," Harsch's sister, Harmonie Harsch, said in a Facebook post. "Mr. Harsch's family is looking for answers! These hangings of Black men in such close perimeter, all ruled suicide cannot be coincidental!"
In the wake of Harsch's death, protests were held outside Victorville City Hall.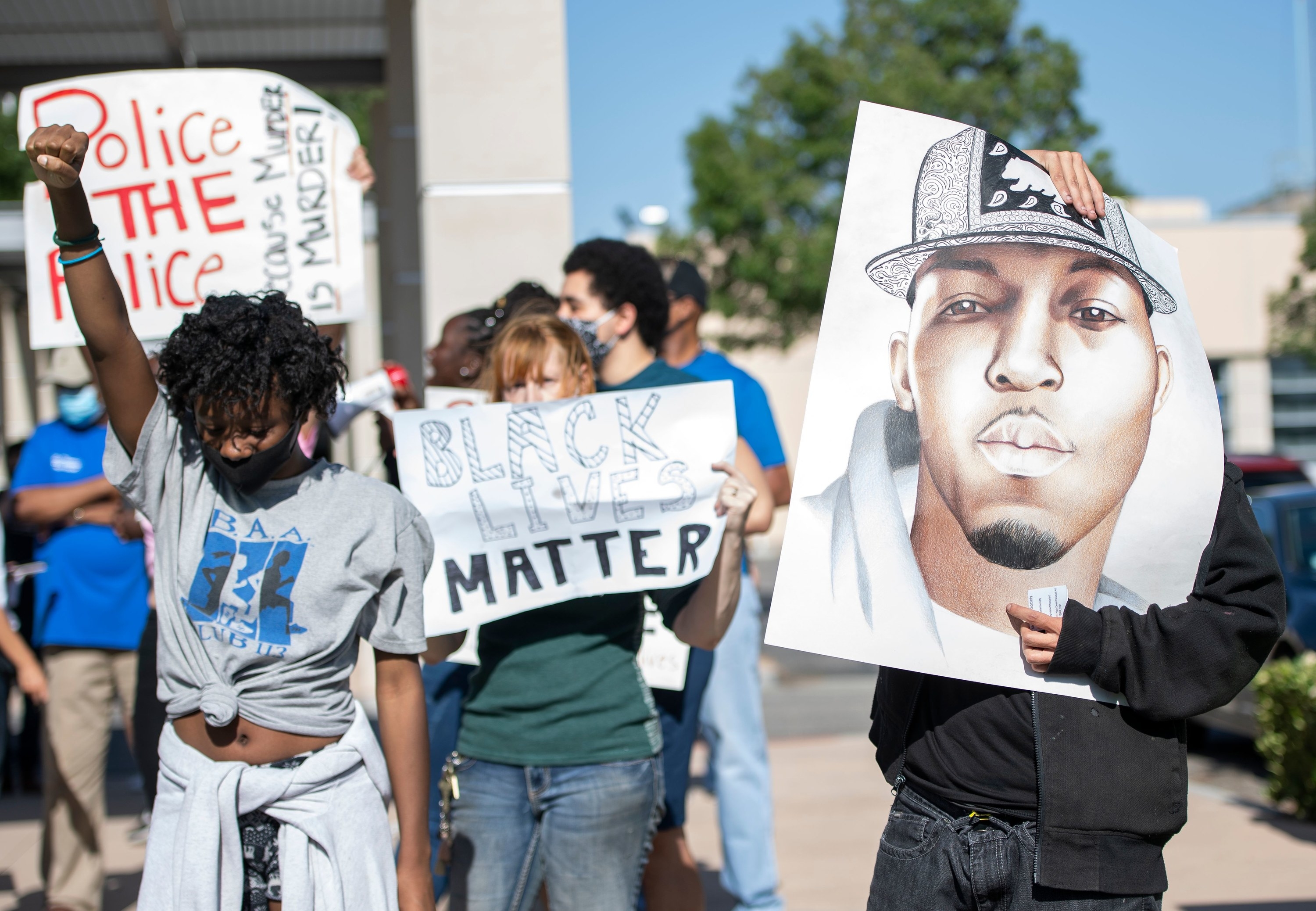 Harsch's autopsy was completed on June 12, which the Sheriff's Department also said found no evidence of foul play.
Fuller's death on June 10 was also deemed a suicide, but family and community members want more information. The two cities are about 50 miles apart.
"We want to find out the truth of what really happened. Everything that they've been telling us has not been right," Diamond Alexander, Fuller's sister, told a rally on Saturday, according to the Los Angeles Times.
"My brother was not suicidal. My brother was a survivor."
Fuller's half brother, Terron Jammal Boone, was killed in a shootout with police in Los Angeles County on Wednesday. According to a police statement, Boone was pulled over for matching the description of a kidnapping and domestic assault suspect. When pulled over by police, Boone opened fire and was killed by the officers.