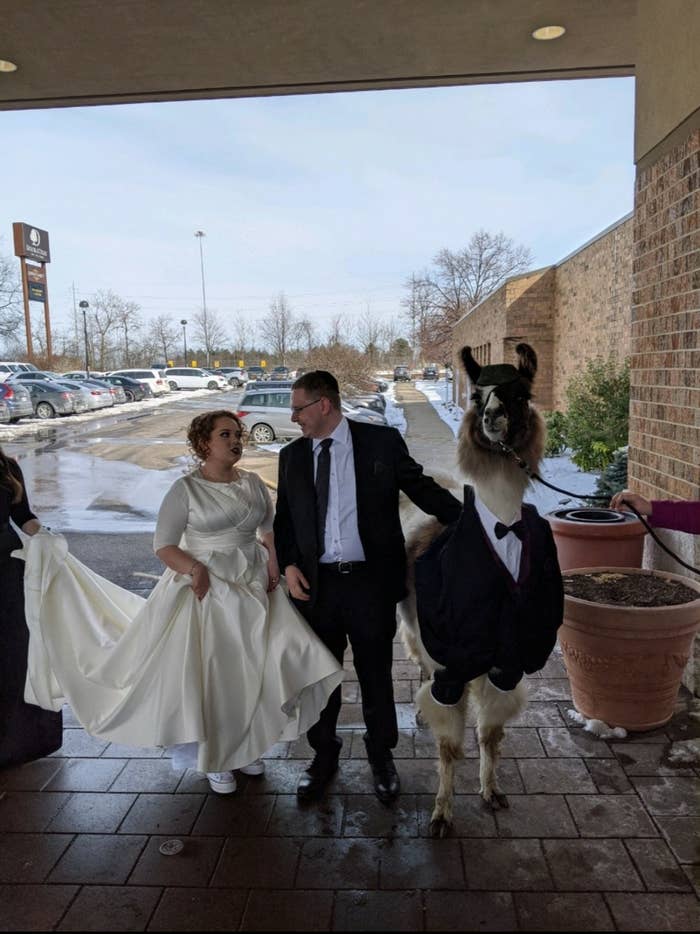 Five years ago, Mendl Weinstock made a very serious promise to his sister: When she got married, he would bring a llama.
And recently, he finally got to make good on that promise.
This all started during a road trip from their home in Ohio to Indiana. His sister Riva, who was 17 at the time, wasn't even dating at the time, but was talking about her future wedding "as if it was going to happen tomorrow," Weinstock told BuzzFeed News. "Just to tick her off I said I wasn't going to come to the wedding."
Well, she didn't like that. She told him he was being a bad brother, so he compromised and said, "if you make me come to the wedding I'm going to bring a llama with me."
Again, Riva wasn't happy, but after some back and forth, she relented and said, fine, if that's what it would take to get Weinstock to come, the llama could come too.
"So ever since she said those words to me I promised her and vowed that I would bring a llama to the wedding," Weinstock said.
Finally, last October, his sister got engaged and Weinstock knew what he had to do.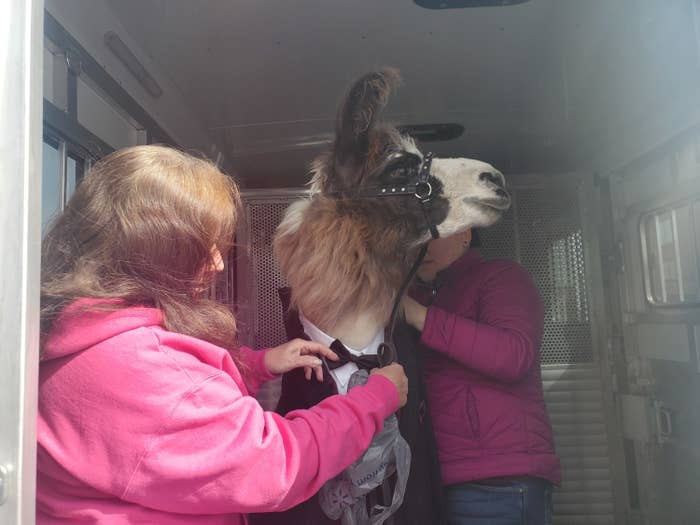 To Weinstock's surprise, there was a plethora of llama farm options around Ohio, and he managed to find one that would rent him a full-size llama for the big day — a boy named Shocky.
Weinstock even got a coworker to sew Shocky a tuxedo, and they topped him with a yarmulke.
For what it's worth, Riva had full warning.
"She has told me that for the first few years she definitely thought it was bluffing, but as we got closer to the wedding and especially after she got engaged, she realized I was serious," said Weinstock.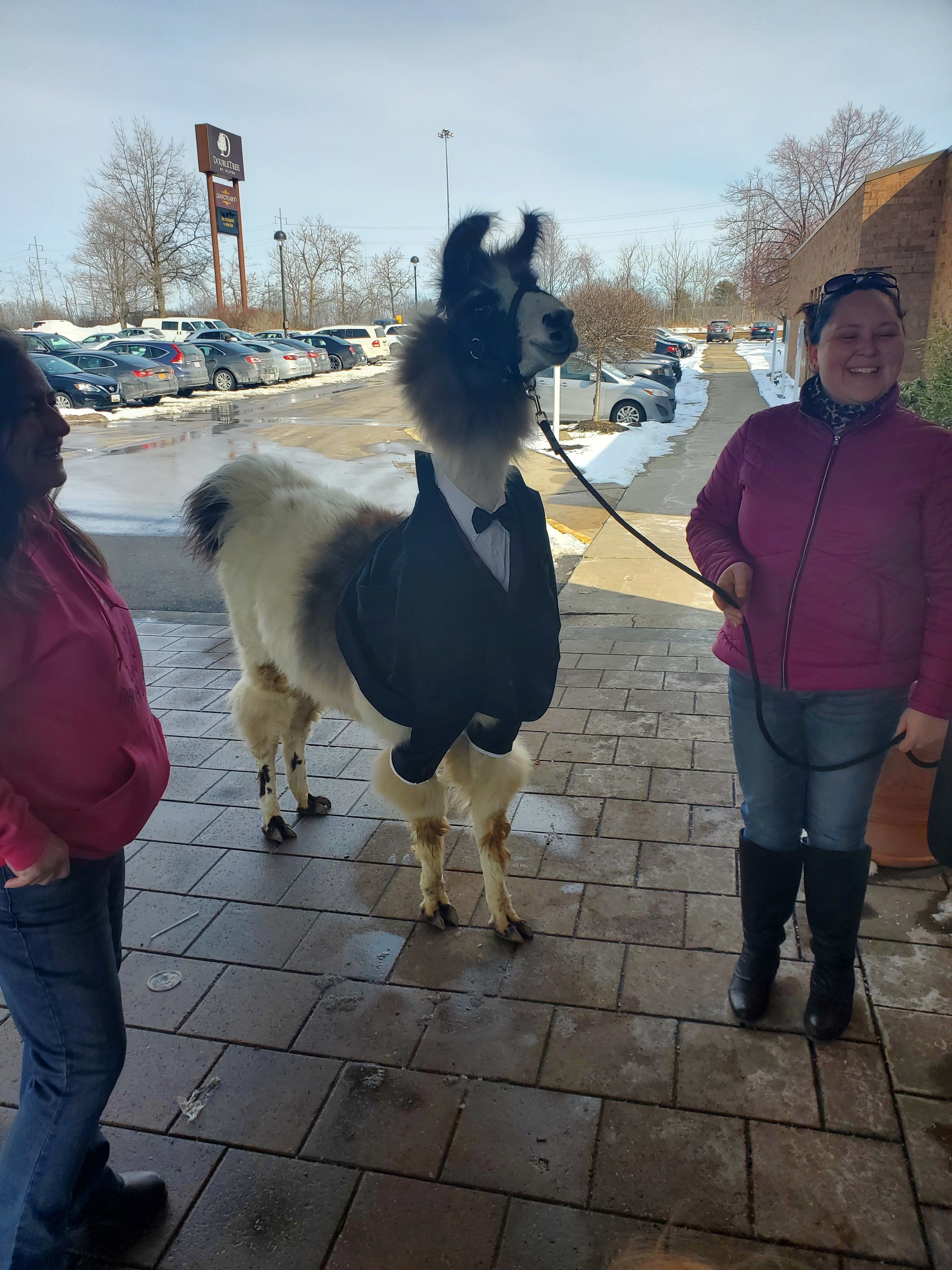 Still, Riva's jaw dropped when she walked out and saw Shocky.
"My sister walked outside and had this humongous gaping looking on her face," he said. "There's nothing that can really prepare you for walking outside and seeing a llama."
She said she'd come out and take exactly one photo (they managed to get a few, though). Riva had to get back to bridal duties after that, but Shocky stuck around for a couple of hours greeting guests and posing for photos. He was a pretty big hit.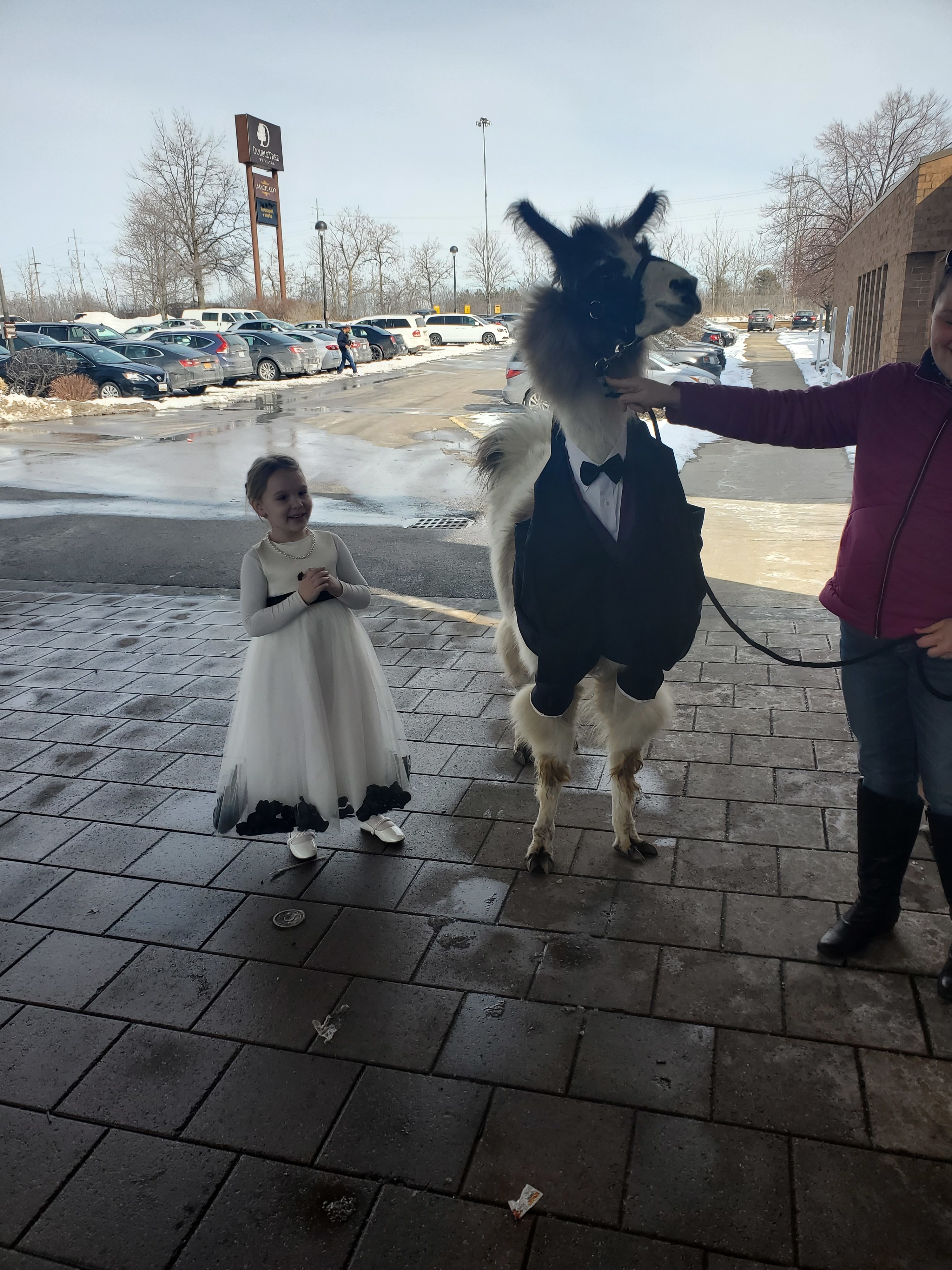 Weinstock posted a photo of himself, Riva, and Shocky to Reddit, where it now has 155,000 upvotes. He and his family watched the upvotes pile up through the reception, and when they hit 100,000, they made sure to let Riva know.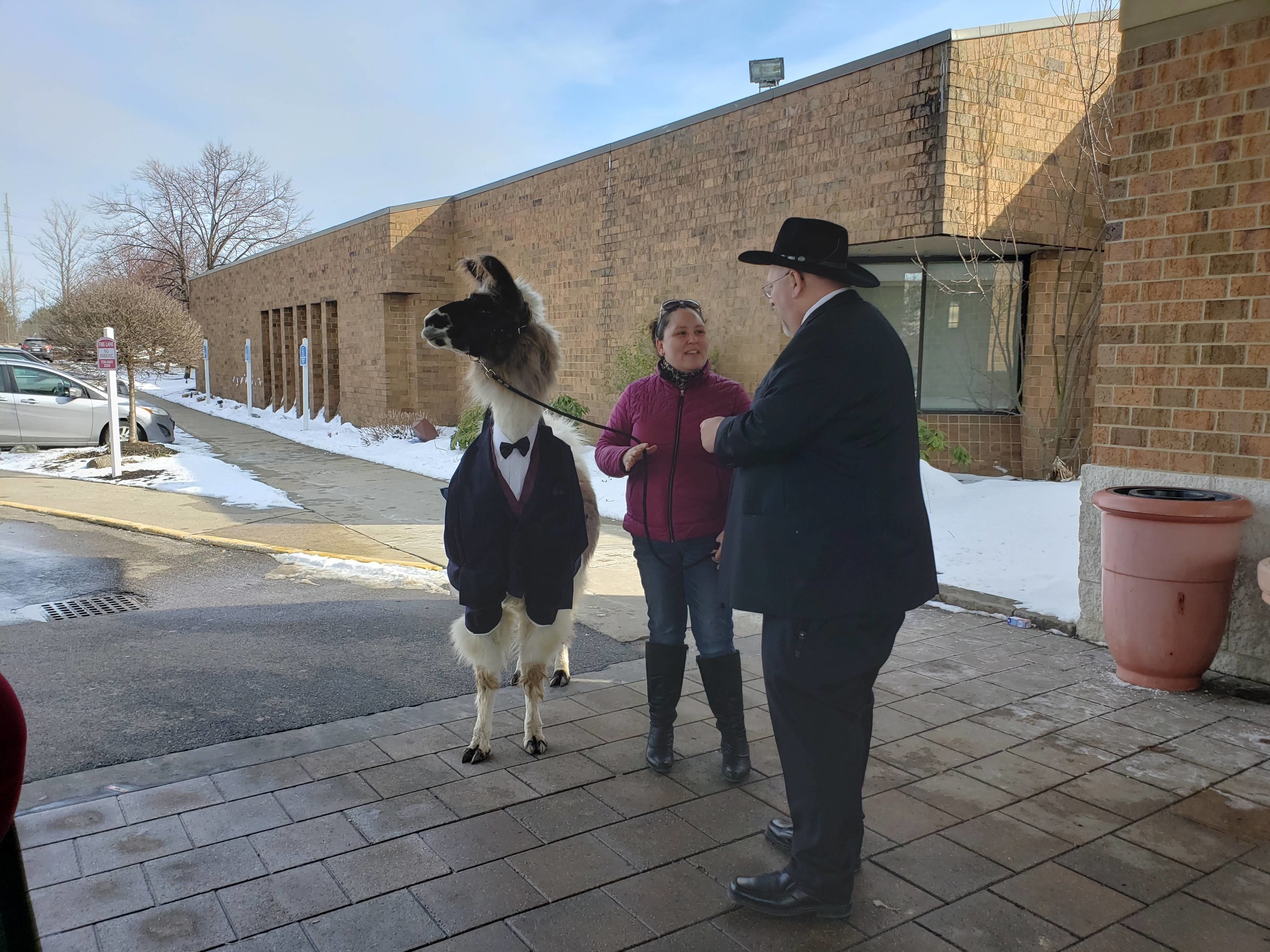 As for Riva, she's not upset that Weinstock followed through. If anything, it made her special day more memorable.
"She might have been a little mad at first, but she was in on the joke and she definitely realized it was funny and she hasn't held a grudge or anything," Weinstock said. "But she did say she'd get me back at some point in the future."