Some beauty lovers are threatening a boycott of Kat Von D cosmetics after the woman behind the brand, who is pregnant, announced she isn't planning on vaccinating her baby.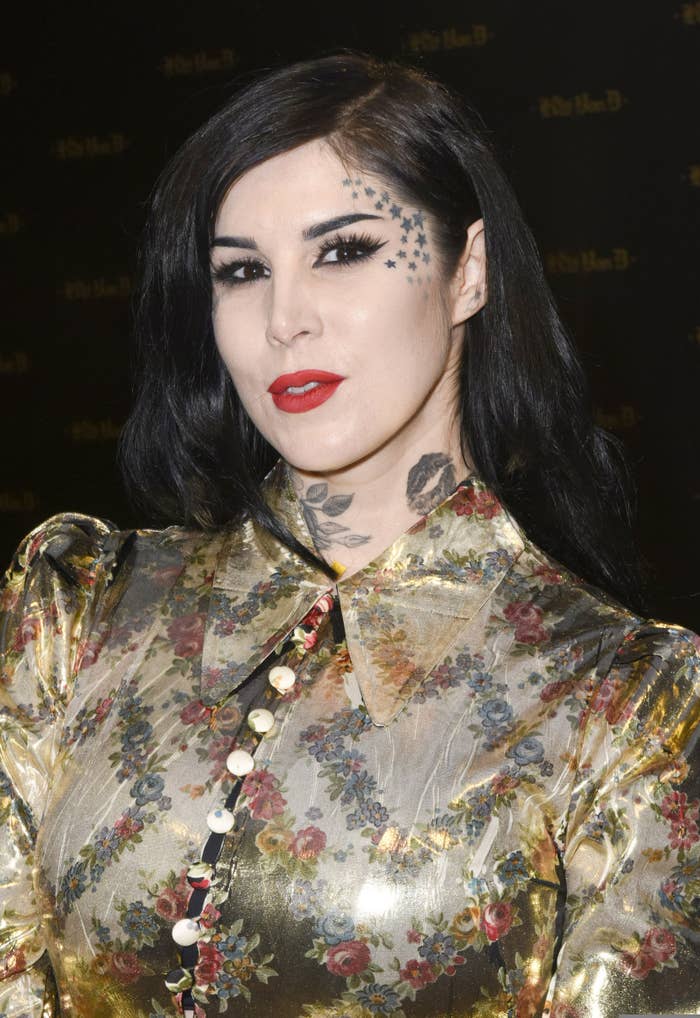 Last week, Von D posted an Instagram photo of her belly along with a message about her "personal approach to pregnancy."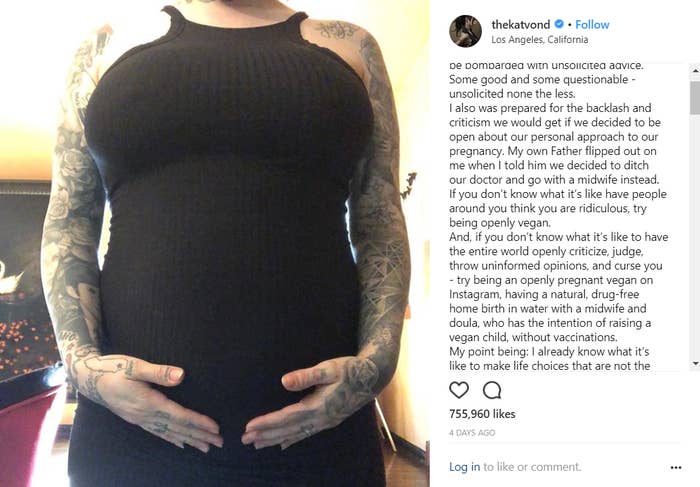 Here's the full text from her post:
I knew the minute we announced our pregnancy that we would be bombarded with unsolicited advice.
Some good and some questionable - unsolicited none the less.
I also was prepared for the backlash and criticism we would get if we decided to be open about our personal approach to our pregnancy. My own Father flipped out on me when I told him we decided to ditch our doctor and go with a midwife instead.
If you don't know what it's like have people around you think you are ridiculous, try being openly vegan.
And, if you don't know what it's like to have the entire world openly criticize, judge, throw uninformed opinions, and curse you - try being an openly pregnant vegan on Instagram, having a natural, drug-free home birth in water with a midwife and doula, who has the intention of raising a vegan child, without vaccinations.
My point being: I already know what it's like to make life choices that are not the same as the majority. So your negative comments are not going influence my choices - actual research and educating myself will - which i am diligently doing.
This is my body. This is our child. And this is our pregnancy journey.
Feel free to follow me on here if you like what I'm about - whether it's tattooing, lipstick, Animal Rights, sobriety, feminism, ridiculous gothiness, black flower gardening, cats, or my adorable husband.
But if you don't dig a certain something about what I post, i kindly ask that you press the unfollow button and move the fuck on.
So before anyone of you feel inspired to tell me how to do this, I would appreciate you keeping your unsolicited criticism to yourself.
More importantly, for those who have amazing positive energy to send my way, I will gladly and graciously receive it with love! X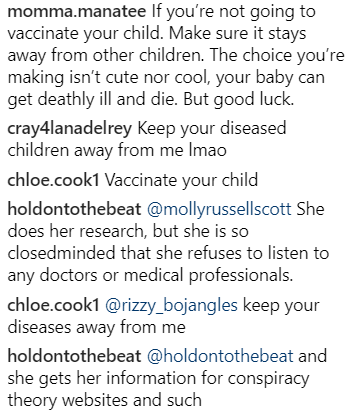 Vaccination is a tricky subject because it's a parenting choice that also affects other children and adults. Too many unvaccinated people in the population increases the risk of outbreaks of diseases like measles, and reduces the effectiveness of herd immunity.
Some people can't get vaccinated because they are too young (like newborns), or because they have a health condition or weakened immune system.
Herd immunity — where almost everyone in the population is vaccinated — can help stop the spread of diseases to people who can't be vaccinated for health reasons.
Now, in addition to criticizing her anti-vaccination stance, people are suggesting a boycott of Von D's makeup.
Kat Von D makeup has a cult following, so it's clear people are very upset if they're boycotting.
Being vegan and cruelty-free, Kat Von D cosmetics are often seen as an ethical choice. But some people no longer feel that way.
Others think people are just jumping on the latest drama bandwagon.
For a lot of people, however, this is a way bigger issue. One beauty vlogger, Caroline Hirons, posted an emotional message about her son's experience with mumps.
UPDATE
Von D posted an Instagram on Friday saying she and her husband "are not against vaccines."
"Just because we have hesitancies and valid concerns about injecting our baby with specific chemicals and toxins does not mean we are anti anything," she wrote.
The full caption reads:
My husband @prayers and I are NOT anti-vaxxers.
We are not against vaccines. Just because we have hesitancies and valid concerns about injecting our baby with specific chemicals and toxins does not mean we are anti anything.
As a soon-to-be-parent [and especially as a first-time-mom] I do feel it my responsibility to have questions, and to listen to my motherly instinct to question things, and do my research.
What we have found is that sometimes it isn't always so black and white.
While we believe medications, including vaccines, are not all bad - we also can't dismiss the fact that some may not be good for everyone.

There are plenty of studies that show some vaccinations can work wonders. And there are also studies that show some people [including mothers, and babies] may be more susceptible to vaccine injuries more than others.
It's unfair for anyone to expect me [or any parent] to take the word of the pharmaceutical companies who have much to gain from and industry worth billions without question - and then have to dismiss any concerns of my own.

Our personal medical records are no one's business, and why we would feel it important for us to explore all our options when it comes to vaccinating our child, is also no one's business - regardless of what I post on Instagram.

So, perhaps before any of you feel inspired to harass us, spew hatred, or send ill-will our way, I hope you would try and understand that this is our first child together, and we are simply just trying our best.

Lastly, I don't plan on continuing this topic, and have no interest in fighting anyone. As much as I hate doing this, I will be turning off the comments on this post - and I think you would too, if you were constantly receiving death wishes onto your unborn child.
I am sending extra love to everyone today. X