This is Karina Gould, who has the distinction of being the first Canadian federal cabinet minister to have a baby while in office.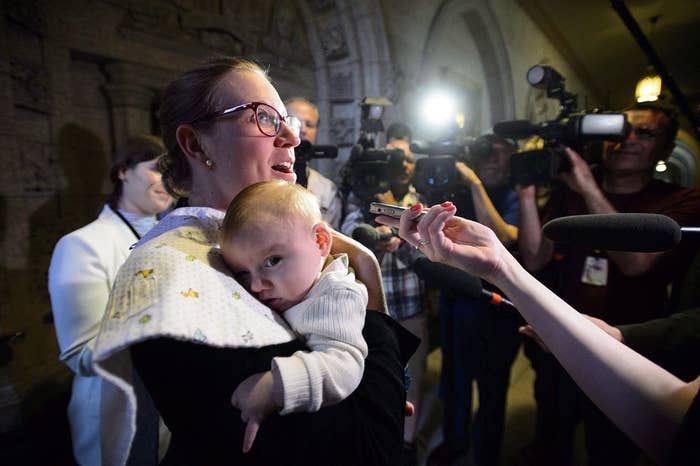 Little Oliver has fit right in at Parliament Hill, taking time to meet Prime Minister Justin Trudeau.
Gould has also made a point of bringing Oliver into the House of Commons, sometimes with a little help from her colleagues.
And on Tuesday she proved again that motherhood and politics can coexist when she casually breastfed Oliver during Question Period.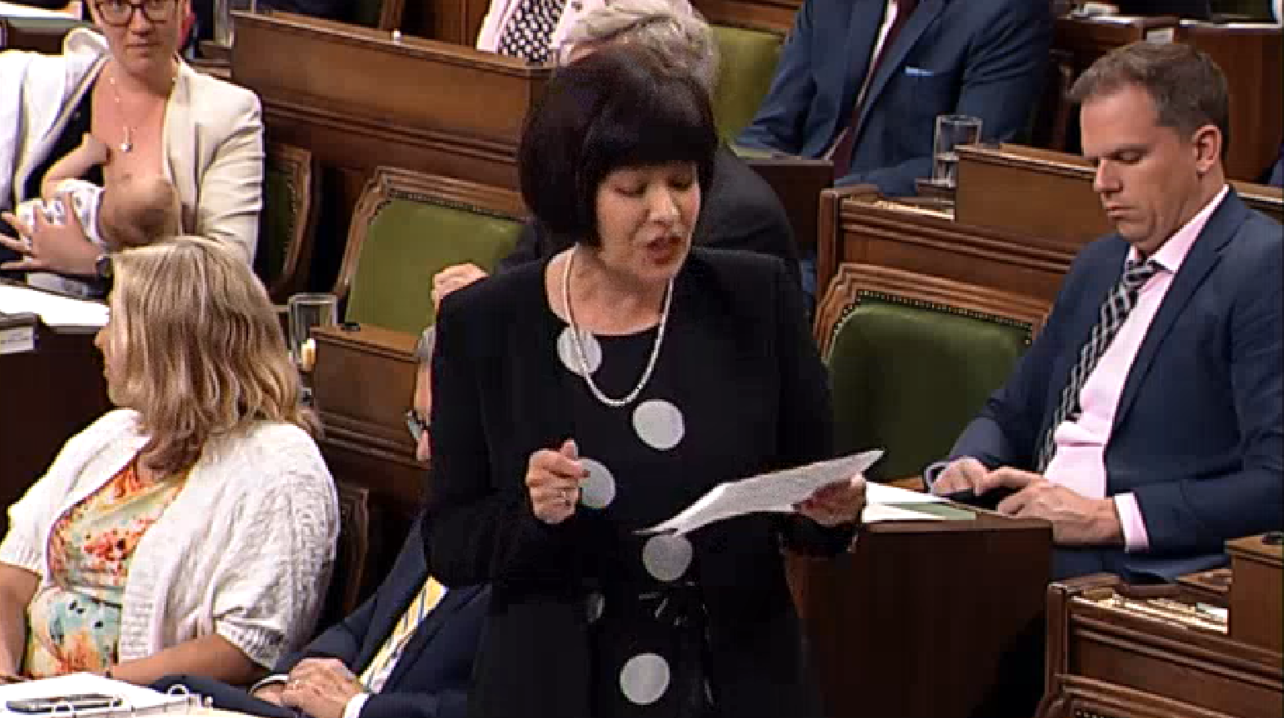 Even reporters thought it was cool to see breastfeeding so normalized in a place like the House of Commons.
Gould herself said that there's "no shame in breastfeeding! Baby's gotta eat & I had votes."
Gould demonstrated that breastfeeding is the most normal and natural thing in the world, and that clearly means a lot to many people.