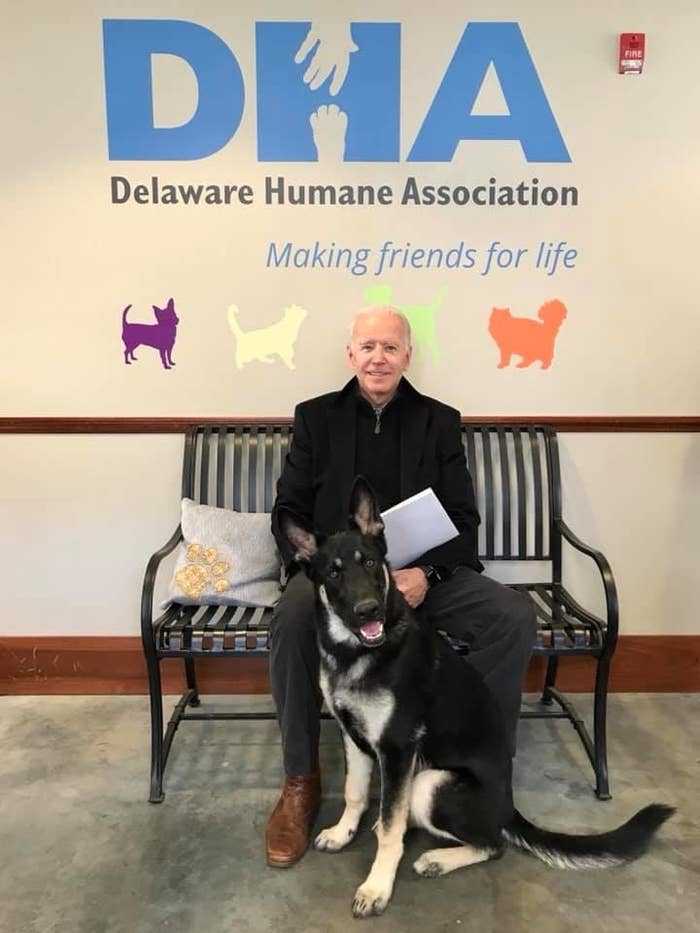 President-elect Joe Biden has hairline fractures in his foot that will require him to wear a walking boot for several weeks after he slipped while playing with his dog Major, his doctor said Sunday.
Biden, 78, was playing with Major on Saturday when he slipped and hurt his ankle, according to his transition team.
He was taken to Delaware Orthopaedic Specialists in Newark, Delaware, for an assessment by an orthopedic doctor shortly after 4 p.m. on Sunday.
In an earlier statement, Biden's primary care doctor, Kevin O'Connor, said an initial X-ray did not show any obvious fractures and that he had only sprained his right foot.
However, a follow-up CT scan showed that he had "hairline (small) fractures" in his "lateral and intermediate cuneiform bones, which are in the mid-foot," O'Connor said in a statement issued later on Sunday evening.
The doctor said Biden will "likely require a walking boot for several weeks."
President Donald Trump, who has refused to concede the election and recognize Biden's victory, tweeted "get well soon" in response to a video showing Biden leaving the orthopedic office.
Biden is set to become the oldest president in US history when he is sworn in as the 46th president on Jan. 20.
The incoming president and first lady Jill Biden adopted Major — a German shepherd — from the Delaware Humane Association in 2018, and he is set to become the first-ever shelter dog to reside in the White House.

The couple will also be bringing their other German shepherd, Champ, to the White House and are reportedly considering getting a cat.