This is Ieshia Champs, a newly licensed lawyer and mother of five. And if her journey to the legal world doesn't inspire you, nothing will.
Champs, who now lives in Houston, had a rough start to life. Her parents were addicted to drugs and she ended up in foster care at a young age.

She was adopted by an uncle, but then that didn't work out, either.

"I just kind of lived with a few friends here and there, some long-term, some short-term, and eventually I just ended up homeless," she told BuzzFeed News.
Champs was inspired to become a lawyer at a career day when she was 8. However, as she got older, that dream seemed further and further away.

She dropped out of high school and started drinking and using drugs. But she never forgot her dream.
Then 2009 happened.
"2009 turned out to be one of the most traumatic years of my life," she said.
In February a house fire destroyed everything she owned. Soon after, she found out the father of her kids had cancer.
"It was just something every single month," said Champs. "I was going through so much at that point in my life."
Then she got a little divine inspiration.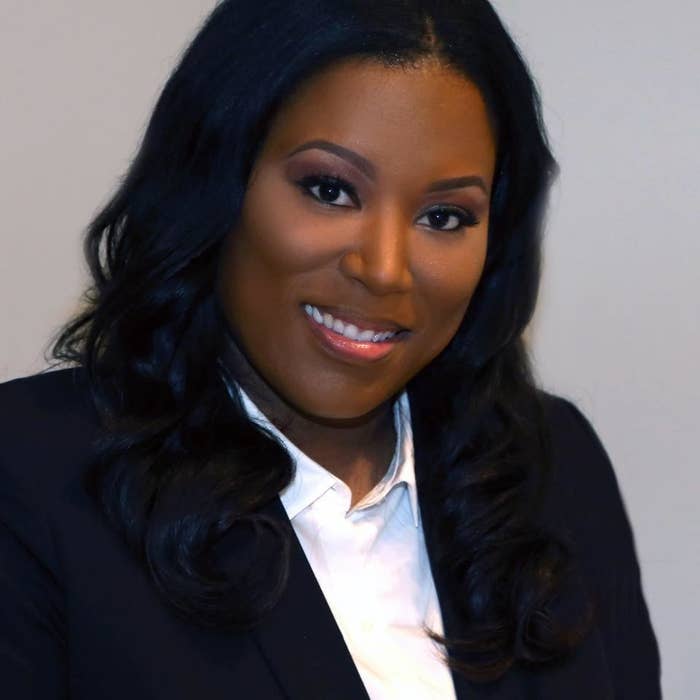 "About April or May my pastor called me and she said, 'God told me to tell you to go back to school and get the GED, because that lawyer that you want to be, you're going to be it.'"
She was hesitant. By that point she had just given up on herself.
"The world basically told me I was nothing," she said. "I had checked the box next to the 'she'll never amount to anything' category."
The she had yet another setback. Her children's father died from his cancer. It was another blow in a hard year, and Champs hit bottom. She wanted to give up and even tried to kill herself. But her pastor called again, saying she'd need that degree for her family.
"This was nothing but God's doing and I have to let people know that, because law school was the furthest thing from my mind. Going back to school was the furthest thing from my mind," said Champs.
She saw it through. First she got her GED, then an associate's degree, then a bachelor's degree, before starting law school in 2015.
Earlier this year she graduated from law school and took a celebratory picture with her kids that went viral.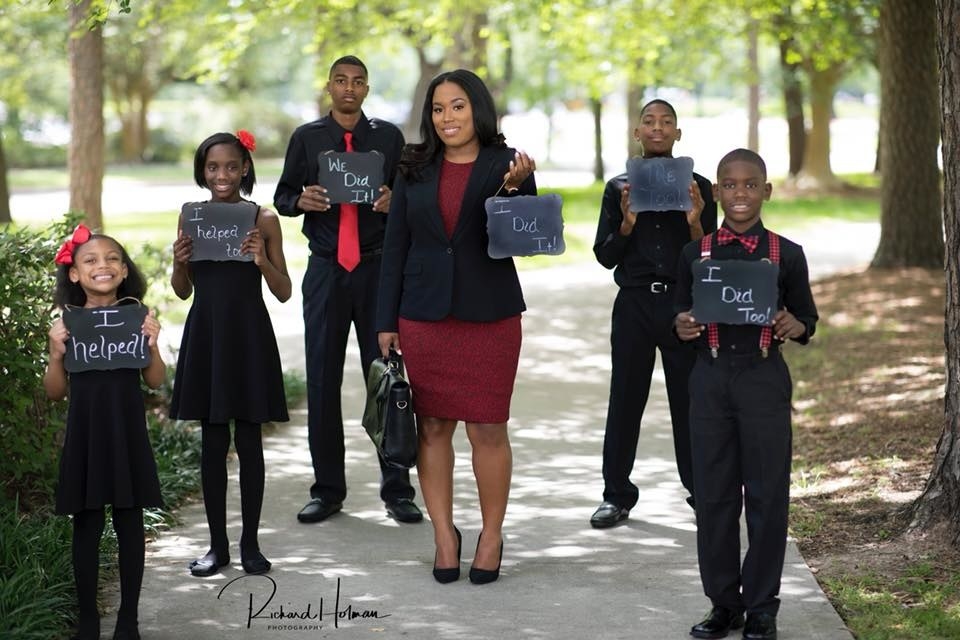 "I felt like I wasn't the only person that graduated," she said. "There was a lot of sacrifices [my kids] put in, too."
She said her kids would help her study by quizzing her with flash cards, or being a mock jury. Her oldest, David, also stepped up to help take care of the younger kids so mom could study.
Thanks to the photo going viral, people from all around the world sent Champs gift certificates and money, which helped her feed her family while studying for the bar exam.
She's now able to practice law in Texas, completing a dream she's had since she was the kid on career day.
"The high that I felt on Monday when I read those bar results, I have never ever been high like that a day in my life," she said.
"For me to be here, right now, it's unbelievable. God is allowing me to see I've brought you through all this and now, bam, you're here."

Congrats, Ieshia!