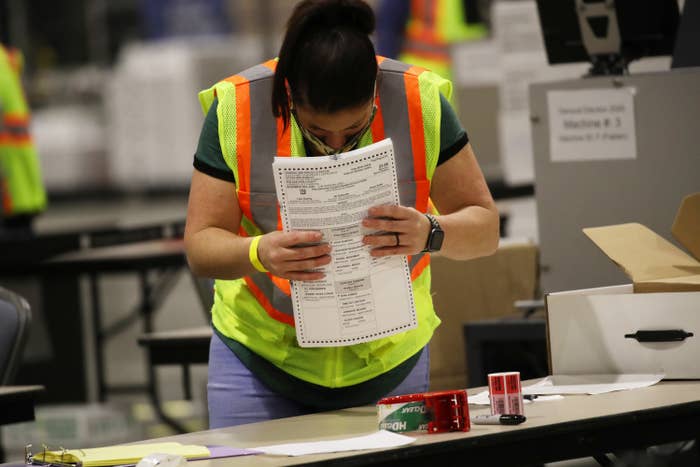 As of Wednesday morning, there's still no clear winner of the presidential race, but it's not the only thing voters went to the polls for. Across the country, ballot measures have ushered all sorts of new changes, from legalizing cannabis to ditching racist symbols to raising the minimum wage.
Here's a rundown of some of those measures.
1. Weed was legalized in four states.
As states turn red and blue, others turned green. Residents of New Jersey, Arizona, Montana, and South Dakota all voted to legalize recreational cannabis. They join the 11 other states, plus the District of Columbia, in having legal weed in the US.
2. And other drugs were given the green light, too.
Pot wasn't the only winner last night. In DC, voters chose to decriminalize the use of psychedelic substances, including magic mushrooms.
And, in Oregon, voters legalized mushrooms for regulated, therapeutic use and chose to decriminalize the possession of a wide range of drugs, including cocaine, meth, and heroin. That means carrying small amounts of drugs will no longer mean prison or arrest for users.
BuzzFeed News has journalists around the US bringing you trustworthy stories on the 2020 elections. To help keep this news free, become a member.
3. Mississippi ditched the Confederate battle emblem.
Back in June, lawmakers in Mississippi decommissioned the state's flag, which included the Confederate battle emblem — a symbol of racism and slavery.
On Tuesday, voters approved a new design that features red and gold stripes, a magnolia flower encircled by stars, and the phrase "in God we trust."
4. Mississippi also said goodbye to a Jim Crow–era law.
Back when the Mississippi Constitution was written in 1890, lawmakers included a provision to make it harder for Black candidates to actually hold office.
On Tuesday, voters repealed the provision. As Mississippi Today explains, it's the first time a Jim Crow–era provision was removed thanks to the will of voters and not a federal court decision.

5. Florida's minimum wage is getting a huge boost.
A majority of Floridians chose to increase the minimum wage in the state from $8.56 per hour to $15 per hour by 2026.
The wage will immediately go up to $10 then increase in dollar increments over time until it reaches $15. Although there's been a push to raise the minimum wage to $15 across the country, this is the first state to do it via a ballot measure, the Washington Post reported.
6. There were some significant LGBTQ firsts.
In a sign of progress, Congress and a state senate have some cool "firsts."
In New York, two Black gay men — Ritchie Torres and Mondaire Jones — were elected to Congress, making them the first openly gay Black men to accomplish that feat.
And in Delaware, Sarah McBride became the first-ever openly transgender state senator in the US. "I spent my entire life feeling like tonight was so incomprehensible that it was seemingly impossible," she told BuzzFeed News.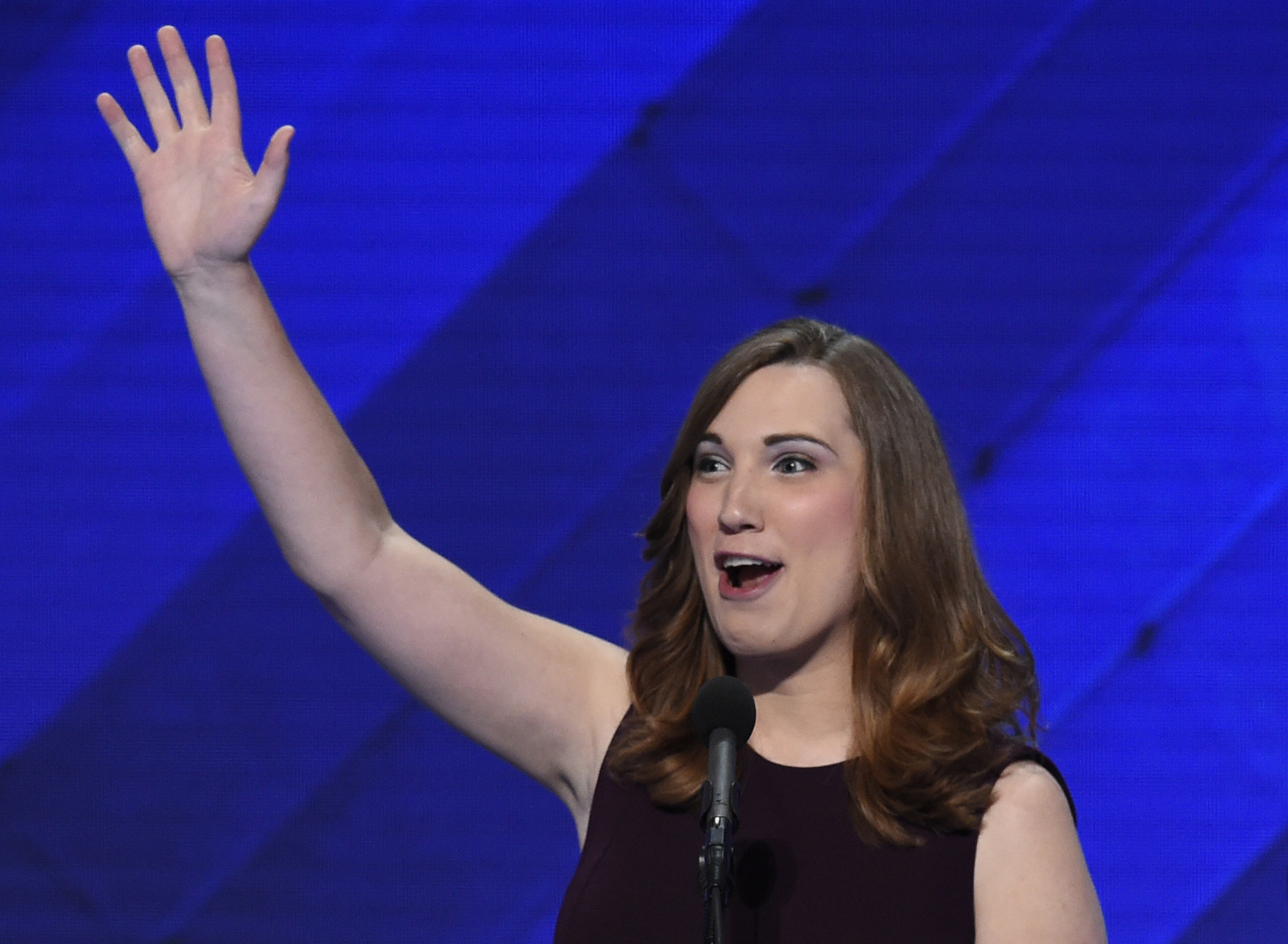 7. Pit bulls are once again welcome in Denver.
In a more local measure, Denver voters decided to overturn a ban on pit bulls, with 64.5% voting in favor. There are still some restrictions (owners will need to comply with some Denver Animal Protection rules), but it's good news for pittie lovers.
8. California is expanding voting rights.
Californians voted to grant voting rights to felons who are on parole. The passing of Proposition 17 affects an estimated 50,000 people and passed with 59% of the vote. Vice presidential candidate Kamala Harris is among the proposition's supporters.
If you have a news tip, we'd like to hear from you. Reach out to us via one of our tip line channels.
Correction: Oregon voted to legalize psilocybin mushrooms only for regulated, therapeutic use. A previous version of this post misstated their legal status.