Please behold the most beautiful rainbow snake you've ever seen — just in time for Pride Month!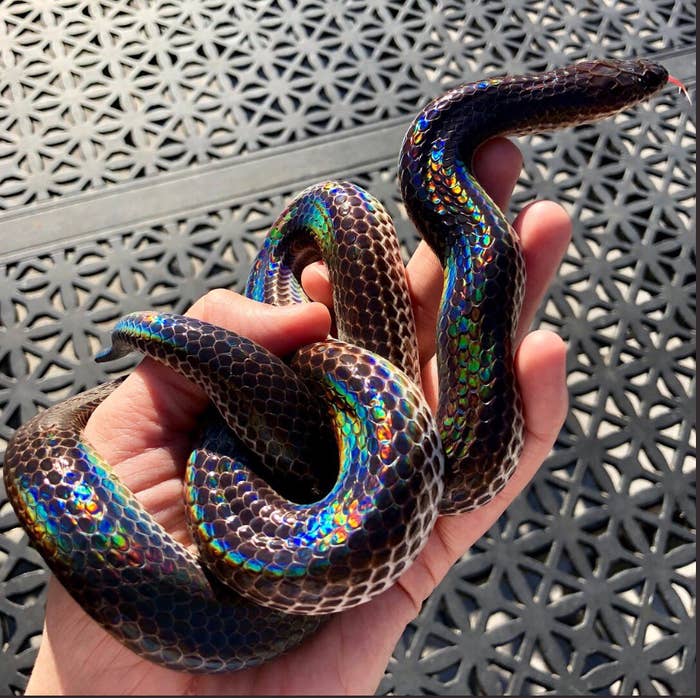 This is Vespira and she's a sunbeam snake and she has a natural holo highlight to die for.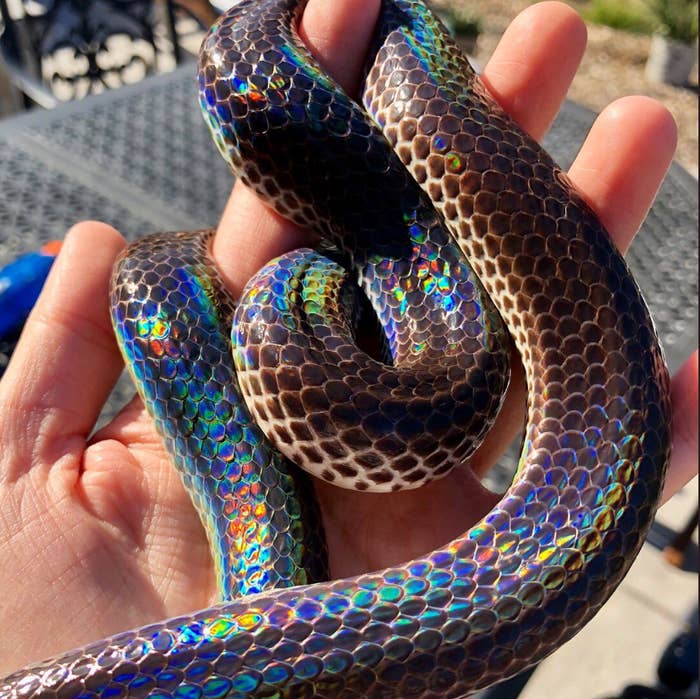 Vespira belongs to Maura Hennelly from Sacramento, whose tweet about her rainbow noodle child is hot fire.
Hennelly told BuzzFeed News that "Vespira" means "evening star," which she says "captures her beauty quite well." Hennelly got Vespira last year and "fell in love immediately."
"Sunbeams are a very tough species to care for, but Vespira has been doing really well with me," she said.
These snakes are definitely not a good choice for beginner snake owners, but they sure are pretty.
"They are timid snakes and hardly ever surface, but when their scales hit natural sunlight, the iridescence is almost unfathomable. No photo could ever do justice to her beauty in person," she said.
Vespira is so fabulously rainbowrific that she's basically become the official snake of pride.
Because pride is for snakes, too.
She's a very relatable little noodle.
Mother Nature: the true queen of pride.
She already has quite the reputation.
"Vespira would be honored to be the pride snake!" said Hennelly.