Grimes is an artsy, goth-y musician from Canada, and Elon Musk is the billionaire behind Tesla and SpaceX.
It's kind of a strange and unexpected match, which has led to many tweets and memes. Like this one of a sort of terrifying cat.
Well, Grimes and Musk know what you're up to, and they're kind of into it. Grimes responded to the tweet of the cat, calling it "accurate."
Relatable content.
Musk is on it, too. He responded to this tweet with a reference to the story of how he and Grimes got together, which is very nerdy and worth reading.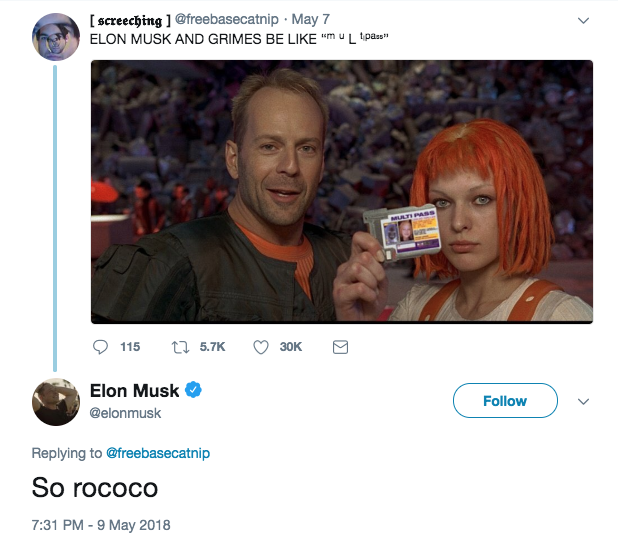 And said that "G has mad skillzsz" in a video of the pair at the gala.