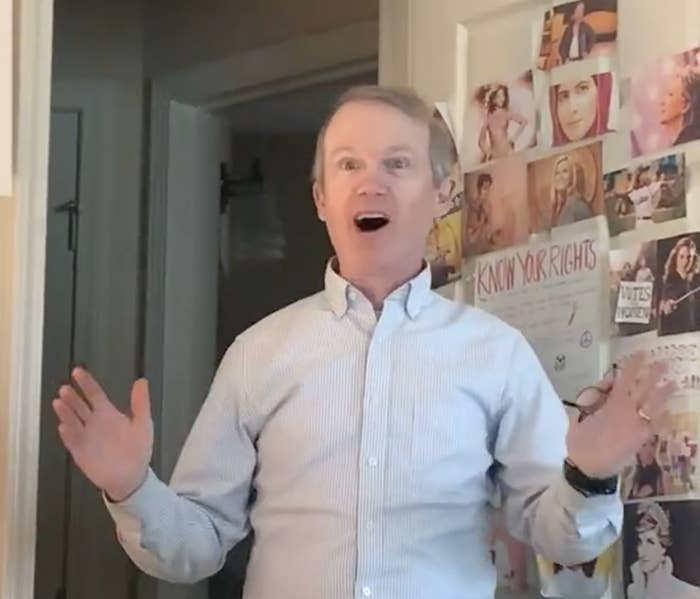 The journalists at BuzzFeed News are proud to bring you trustworthy and relevant reporting about the coronavirus. To help keep this news free, become a member and sign up for our newsletter, Outbreak Today.
When I started my TikTok obsession a year and a half ago, it was like wandering into some secret teen clubhouse. And it was wild.

This was before TikTok trends started to make regular appearances in the media, way before local news created scares about dangerous challenges, and eons before anyone knew who Charli D'Amelio was.
Nah, back then it was all furries showing off their suits, anime kids doing hand motions I didn't understand but thought were neat, and gamer boys making fun of them. It was a thing you only used earnestly (and therefore, uncoolly), or you were there ironically. I was hooked.
That all changed, of course. It wasn't long before TikTok culture, with its e-girls, soft boys, and VSCO girls, bubbled over into the mainstream. Teens used the app because it was genuinely fun and addictive, and the content turned from ironic to hilarious. It's truly the closest we'll ever get to my dearly departed Vine.
As with anything that gets popular, the mainstreaming of TikTok has changed the app's culture. Now there were old people using it (old as in older than 30), and celebrities were attempting cringey humor with their own accounts. To be honest, I was getting ready to declare that TikTok's glory days were dead. And then the pandemic hit.
The novel coronavirus, away from the horror happening in our hospitals and nursing homes, has changed our lives in mundane yet surprising ways, from how we shop to how we wash our hands. TikTok is no different.
COVID-19 has brought something delightfully wholesome to the app — families.
Parents weren't totally absent from the app before, but when teens and young adults across the world hunkered down with their parents in quarantine, those parents started appearing in their TikToks.
I first noticed it with the dance challenge for the Weeknd's "Blinding Lights." The challenge involves three people doing some easy choreography to the song, and teens were recruiting their parents to join in, adding charming captions like "this took my dad almost two hours to learn."
Another trend was themed family quarantine dinner parties, where everyone dressed up. Like this emo night.

Or this Tiger King night, which I've watched so many times, cackling all the way.
Some are more prank-like in nature, which is even better.
Then there were breakout hits, like this very enthusiastic dad announcing family lunch, followed by a walk.
Another was this mother-and-son duo trying to land a ping-pong ball in a plastic cup.
Their names are Scott and Carol Haennelt, and they live in San Francisco. Scott told me he had to leave college for home when the virus shut down his campus. Scott had been on TikTok for a while, and when he first started he would get his mom to take part but she didn't totally get it.
"When I started filming these weird videos I'd be like, do this video with me for TikTok. And she'd be like, 'Who would watch this?'" he told me.
While home for quarantine, Scott decided to try his hand at the ping-pong trick shots he'd seen other people do, and once again he recruited his mom. For three nights in a row, the pair spent an hour at a time trying to get the ball in the cup, recording their reactions along the way.
Seeing Carol's face light up when they finally get it in is a moment of the purest joy. But it's also joyful hearing them talk about how they spent the time together.
"It's sort of a consequence of playing together — the relationship naturally gets stronger," she said.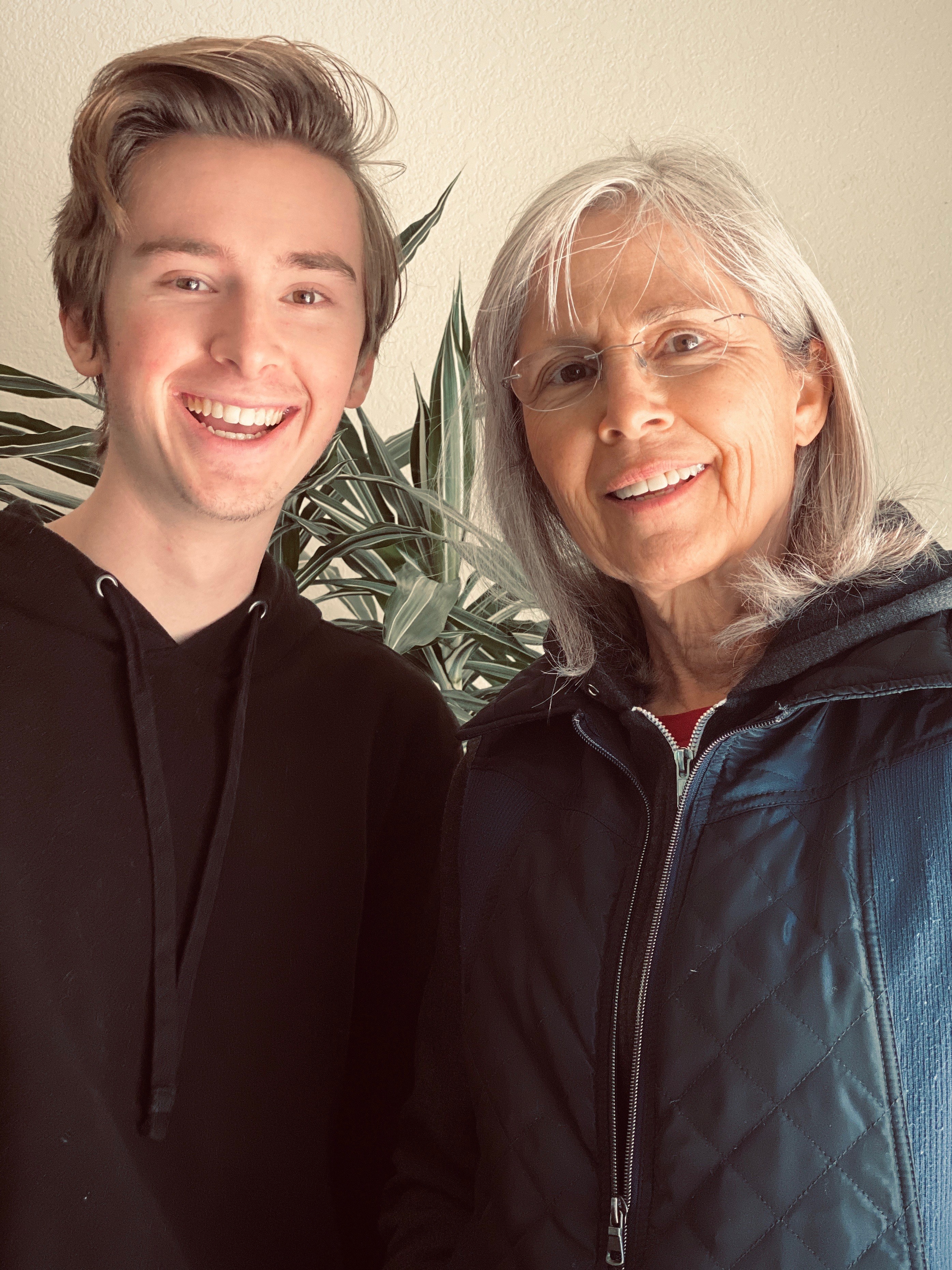 They've also loved looking at all the comments together from people who've loved the video.
"I'm really impressed with how the majority, I'd say 90%, that I've read are all very kind, loving, and warm," said Carol.
Both Carol and Scott have noticed the increase of families on the app.

"I almost kind of hope with all the time together and with this venue for seeing other families come together to do things like TikTok, and I hope part of that stays when this all blows over," Carol said.
In a way, TikTok is like a newfangled replacement for board games or playing cards for families looking for a way to spend some quality time together. And it's added a wholesomeness to the app that I realized I really needed.
I haven't seen my own parents in two months. And, considering I have the good fortune to live in the same city as them, that's a long time. They're only 40 or so minutes away on the subway, but I'm afraid. They're both over 60, both have health issues, and I'm terrified that if I'm an asymptomatic carrier, a visit could literally be deadly. So, I call, and I worry, and I wait.
The closest thing to family interaction I've had these last two months is when my girlfriend's parents — who also live in our city and whom we'd normally see regularly — drove to our apartment building on Easter Sunday. Her mom rolled down the window and stuck out one of those reaching aids with a paper bag dangling on the end, two lovingly made Easter candy goody bags inside. We said a few pleasantries at a distance, and then they left.
I used to only call home with a purpose — what time should we come for dinner? What does dad want for his birthday? That sort of thing. Now I call just because. What are you making for dinner? How's the garden? It's a small comfort in a time when I find myself hoarding comforts to get through the day.
And that's why I end the day with TikTok, every night before bed, and why I'm grateful it's become a family fest. After feeling flung through each day, propelled mostly by caffeine and anxiety, the wholesomeness currently filling my For You page gives me a respite. A second to catch my breath and remember why social distancing is worth it.
So, please, keep exploiting your parents for likes and keep recording yourself pranking them. I really need it. I think we all do.