This Service Dog Is A Very Good Boy, But Humans Ignored Him When He Asked For Help
A viral Tumblr post is a good reminder of how we can help people who rely on service dogs.
This is Raider, and a viral post about him being a very good boy has become a powerful reminder of the importance of service dogs.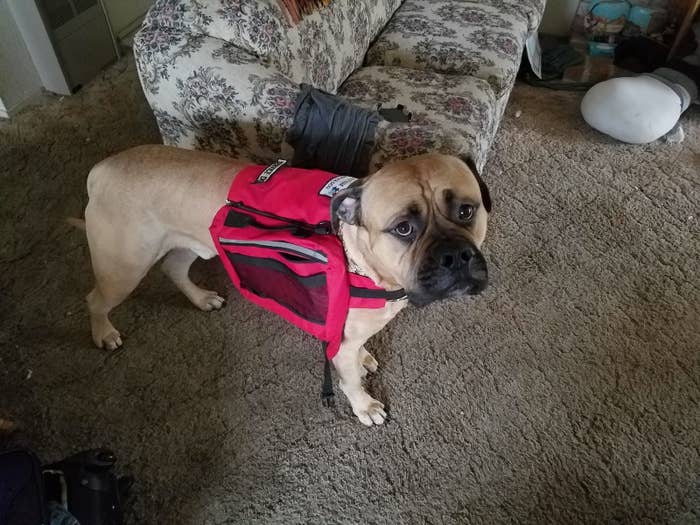 Raider and his mom, 20-year-old Tessa Connaughton, live in the Bay Area.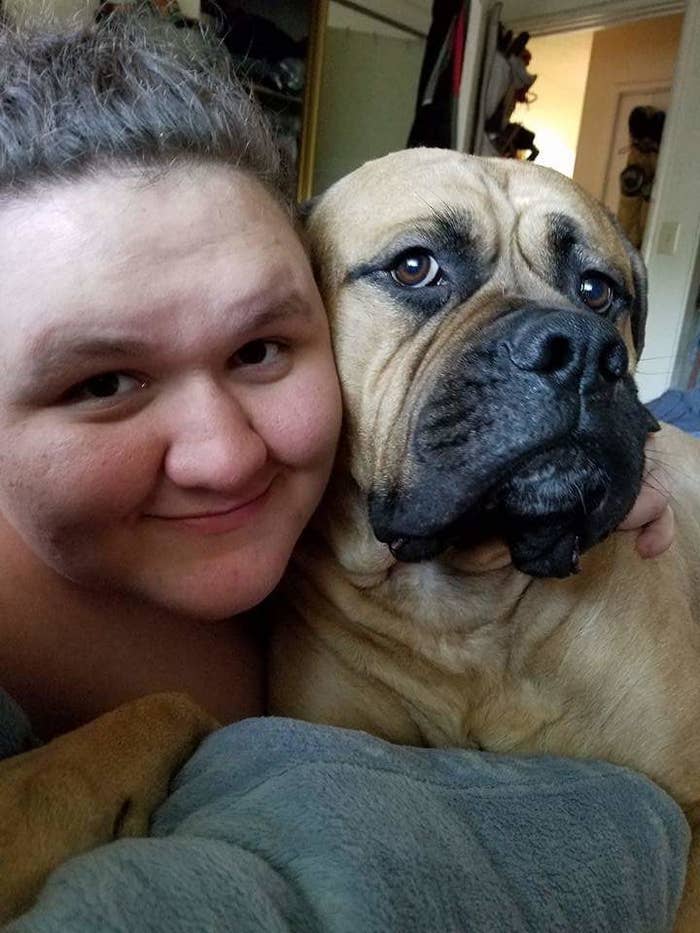 As per his training, Raider went looking for help, but the woman he found just swatted him away.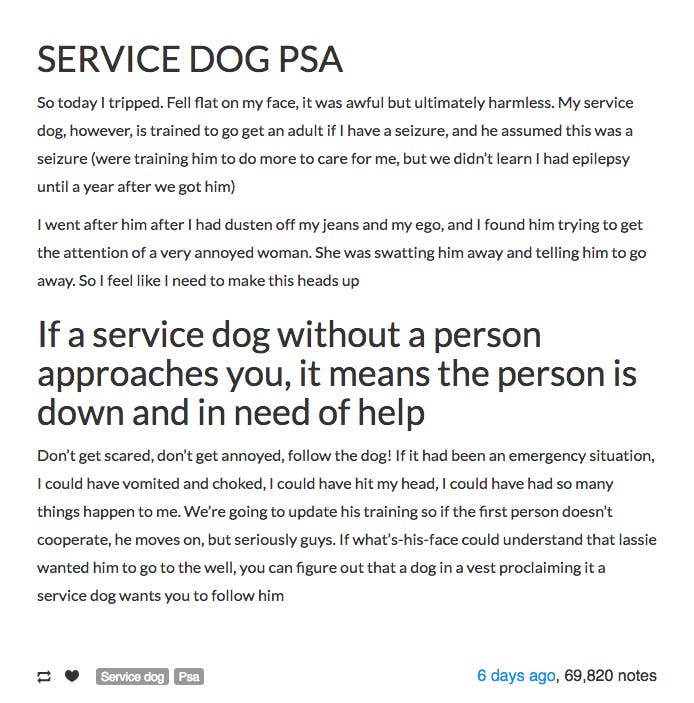 Connaughton's story was reshared on Twitter, where it went viral all over again.
Often the only thing we're told about service dogs is to leave them alone and let them work, but seeing one alone is the rare time you should act, she said.