The balm, made by a company called iColour, claims to "naturally" change your eye color over time.
In the caption, Disick urges his followers to go buy the product on Amazon.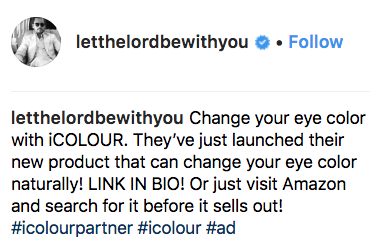 It also indicates that Disick was paid to post the image.
A one-month supply of the balm sells for a whopping $54.95 on Amazon.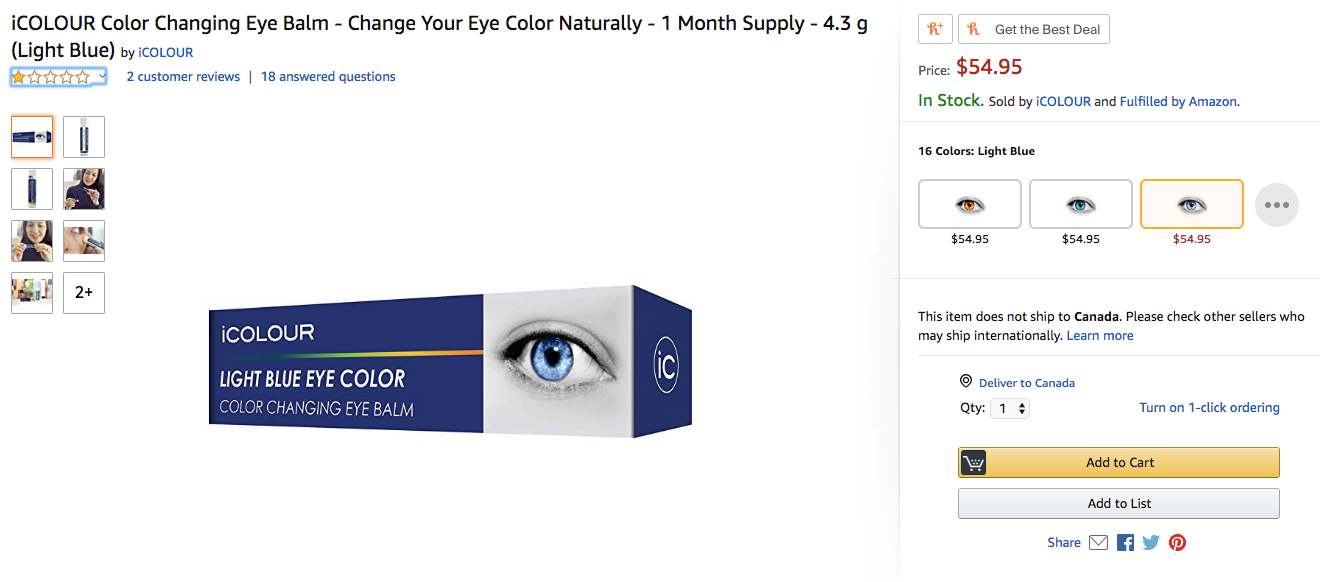 According to iColour, the balm — which is applied to the skin underneath the eye, not directly in the eye — works "by inhibiting melanin production," thereby changing your eye color over time.
"Our eye balm is the safest way to change your eye color because the product never comes in direct contact with your eyes. The active ingredient is absorbed through the skin and reaches your eyes without any risk of contamination or allergic reaction," the product description on Amazon reads.
But eye experts said that it's unlikely to work.
Dr. Andrea Tooley is an ophthalmology resident at the Mayo Clinic in Rochester, Minnesota, and a spokesperson for the American Academy of Ophthalmology. She explained to BuzzFeed News that eye color is determined by genetics. Your genes determine how much melanin is in the cells in your iris.

If you have a lot of melanin, that means your eyes are dark brown, while if you have very little, your eyes will be blue. Everything else is somewhere on a scale between the two extremes.
"There are some different ways that you can change your eye color if you have different diseases or you have a foreign body in your eye," she said. "Those are all conditions that you don't want to have."
One prescription eye product that's known to change eye color change as a side effect is Latisse, which makes eyelashes longer but has also been known to darken eyes as well. It's a "very infrequent" side effect, according to the company that makes it, but it can be permanent. The same active ingredients — prostaglandins, or hormone-like compounds originally intended to treat glaucoma — are found in some over-the-counter lash serums and enhancers, and that's totally legal.

What will probably not change your eye color is a product that says it can lighten eyes, Tooley said.
Dr. Guillermo Rocha, an ophthalmologist and past president of the Canadian Ophthalmological Society, agreed. He said that while some glaucoma medicines have been known to darken eyes, there's nothing that works the other way.
"Nothing that can be topically applied will produce an iris that will go from brown to light blue or blue-colored," he said, adding that the claim from iColour is "I think a bit of stretch."
He also noted that the iColour balm lists n-acetyl-glucosamine as an ingredient. He looked through the medical literature and found that although n-acetyl-glucosamine has used to treat hyperpigmentation of the skin, there's no research regarding its use on eyes.
iColour has a legal disclaimer that says: "These statements have not been evaluated by the Food & Drug Administration. This product is not intended to diagnose, treat, cure, or prevent any disease."

Products that are marketed as cosmetics are not tested, approved, and regulated by the FDA in the same ways as drugs.

There are before and after pictures of people on the iColour website who said they had used these products.
"In general, nothing is going to make your eye turn from brown to blue," said Tooley.
"In my clinical experience any medication you apply to your eyelids won't get into your eye itself," said Tooley.

And because the product isn't FDA approved or tested in terms of its ability to change your eye color, there's no way to know if it works, or even what's really in it. Tooley said putting products with uncertain ingredients in or around your eyes is a good recipe for an allergic reaction or infection.
"We don't know if it's safe for your eye," she said.
Rocha agreed, saying there's no way to know if iColour's products are safe or effective without proper testing.
"I'm not sure how this is applied, and whether or not it would be safe, simply because there is no formal trial," he said.

The image of Disick on his Instagram is also obviously edited. This is what his eyes actually look like.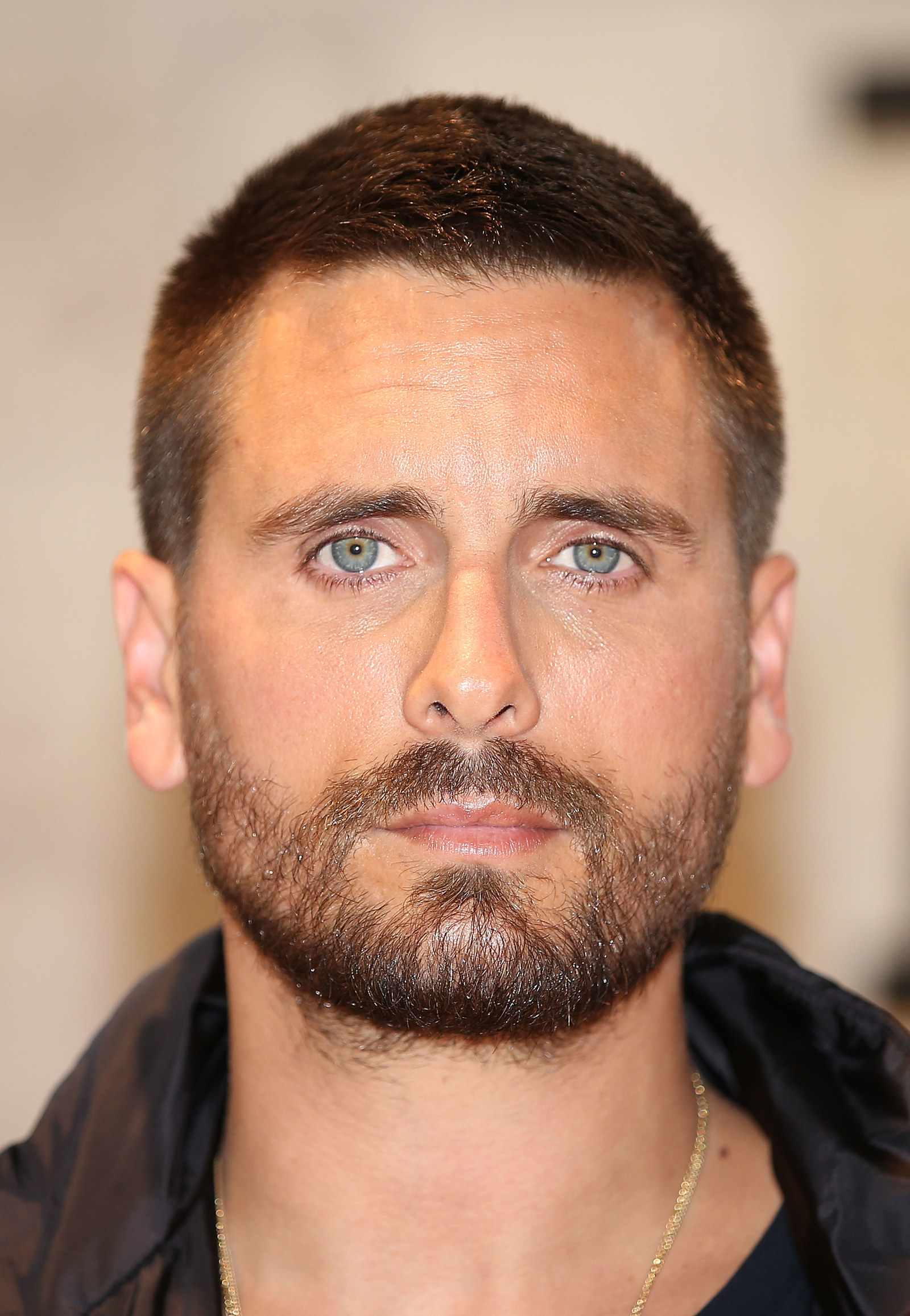 iColour also makes eye color-changing drops that it claims can produce specific colors.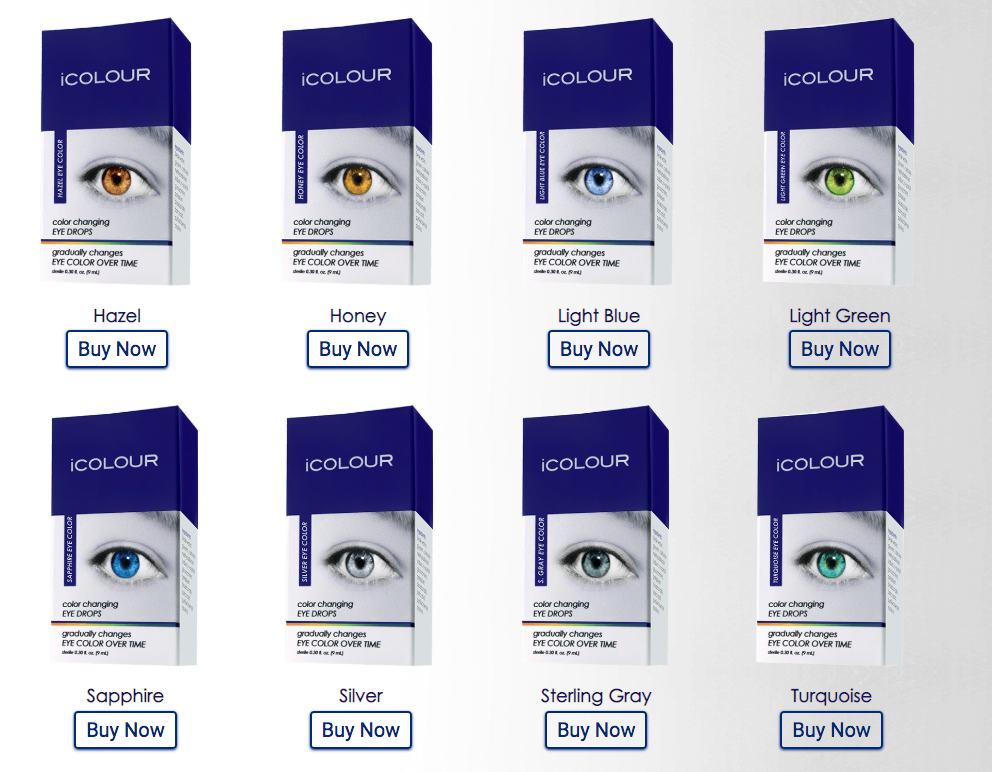 Neither Disick nor iColour has yet responded to requests for comment from BuzzFeed News.
"I think the best thing that people can do to care for their eye is love the natural color of their eye that's unique to them," said Tooley.