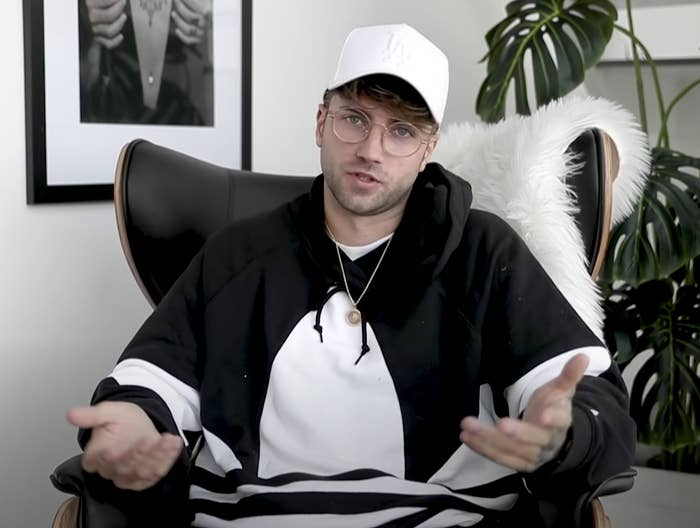 Former Ink Master contestant Daniel Silva has been sentenced to jail in the fatal car crash that killed YouTuber Corey La Barrie in May.

Silva, 27, entered a no-contest plea in July to one felony count of gross vehicular manslaughter.
On Tuesday, Silva was sentenced to 364 days in jail, five years probation, 250 hours of community service, as well as a suspended prison sentence of four years, which may be imposed if he violates his probation, according to the Los Angeles County District Attorney's Office.
Silva, a tattoo artist, was a contestant on Season 10 of Ink Master. He is also a social media influencer with more than a million followers on Instagram and 258,000 subscribers on YouTube.
Police say Silva was driving a 2020 McLaren 600LT that crashed into a tree on May 10 — the night of La Barrie's 25th birthday. La Barrie, who was in the passenger seat, was killed; Silva was arrested the next day.
At the time, police said the car was speeding through the Los Angeles neighborhood where it crashed. Detective Arvin Buenaventura told BuzzFeed News that Silva initially tried to leave the scene but was stopped by witnesses.
Silva's attorney, Mike Cavalluzzi, said in a statement to BuzzFeed News that he is "grateful" for Silva's sentence.
"We are so grateful that Daniel has been granted the opportunity of probation in this case and has been spared a state prison sentence," the statement reads. "He continues to be remorseful and grief stricken by Corey's loss. As we have said from the beginning, our hearts are with Corey's family. While we are pleased with the Court's sentence, this is no time to celebrate. A bright light has been lost in Corey, and Daniel will always strive to live up to his dear friend's memory."
La Barrie had more than 340,000 subscribers on YouTube; he lived in a YouTuber house known as the "C4 House" in Los Angeles. His last message on Twitter before his death thanked people for their birthday wishes.

Lissa Harrison, his mother, said on Instagram, "No words can describe the sadness I feel in [losing] a child. It just feels so unreal and I'm overwhelmed with grief." She added, "I love you so much Corey and will miss you so so much. It's just so unfair."