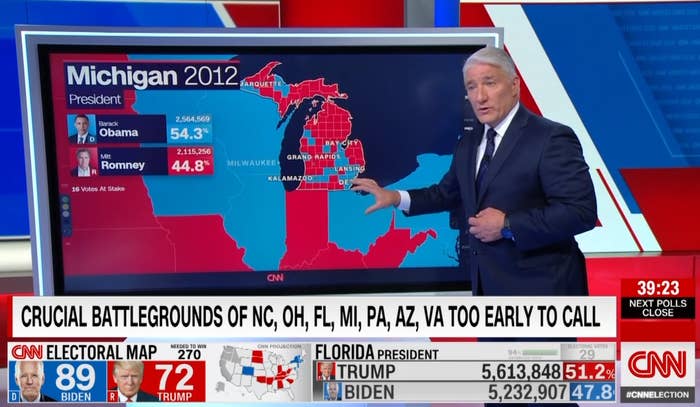 On an already tense election night, CNN's John King is busy stressing people out even more.
King is the anchor operating CNN's magic touchscreen map of the presidential election results and providing near-constant commentary on the race. He's also developed some particular catchphrases.
In particular, he's really enjoying calling this whole thing "fun." But no one else is having fun.
For many people, watching the election results trickle in isn't so much "fun" as it is a prolonged nightmare.
He really likes saying it.
King also likes the phrase "big dump," which is a choice.

And he's making people hungry.
But if nothing else, people are impressed with the man's stamina.

As analysts have been stressing, we may not know the results of the presidential race for many hours or even days, so here's hoping King has more gas in the tank.