When Dalton Mort married her high school sweetheart, Jimmy Joe, she knew she wanted her daughter to be part of the big day.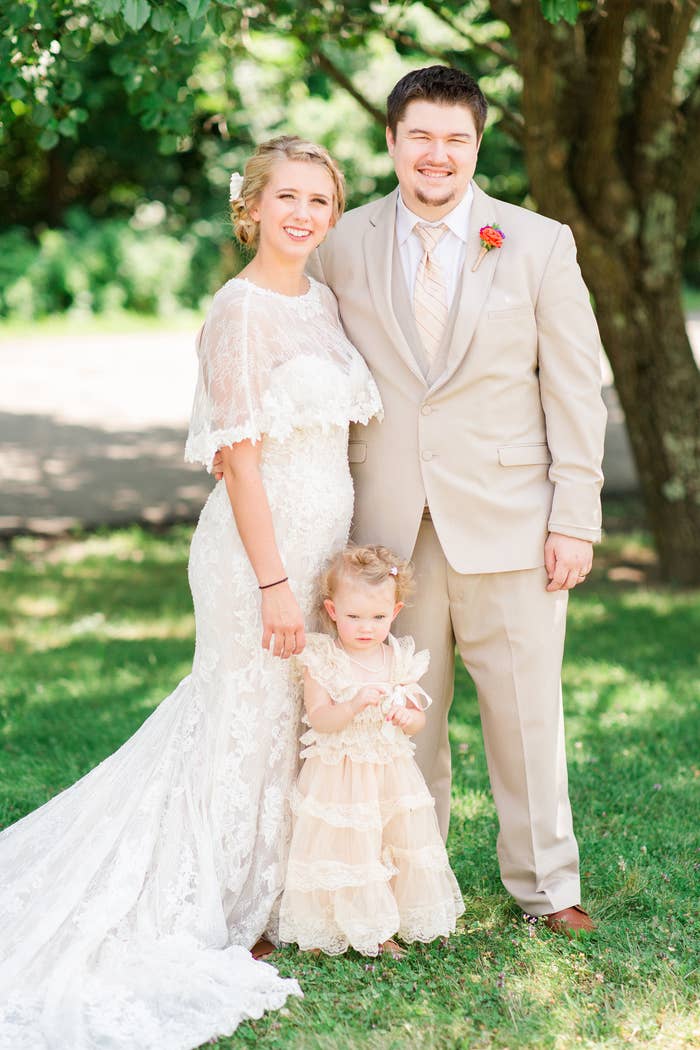 That's how she ended up walking down the aisle with 2-year-old Ellora strapped to her back.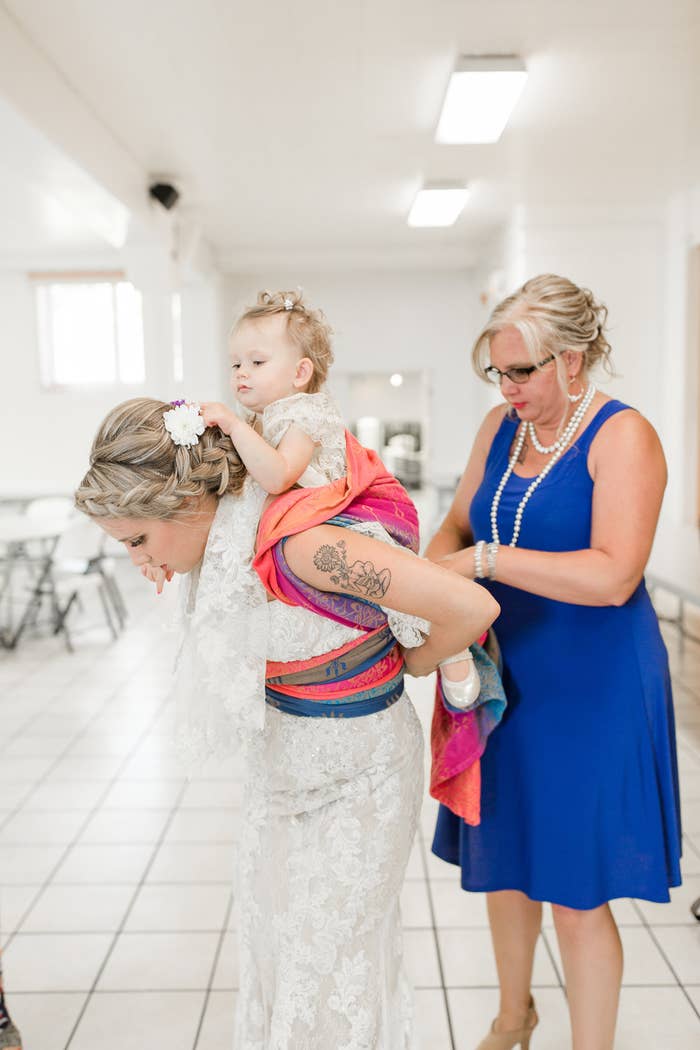 Ellora remained strapped to her mom's back as she made her way down the aisle during the ceremony.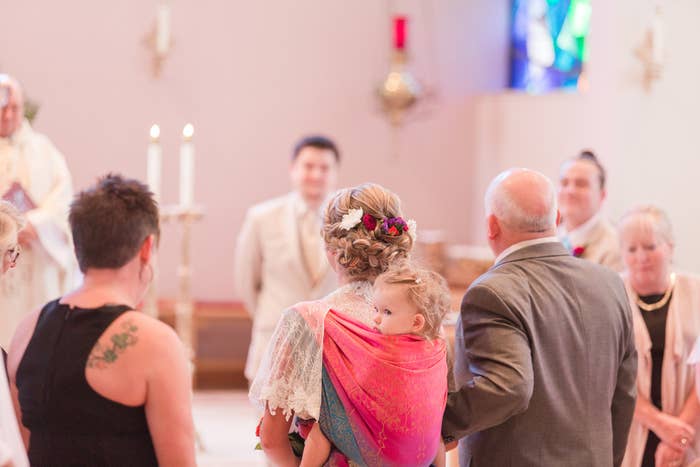 Other than some curiosity with mom's hair, Ellora was perfectly behaved throughout the mass.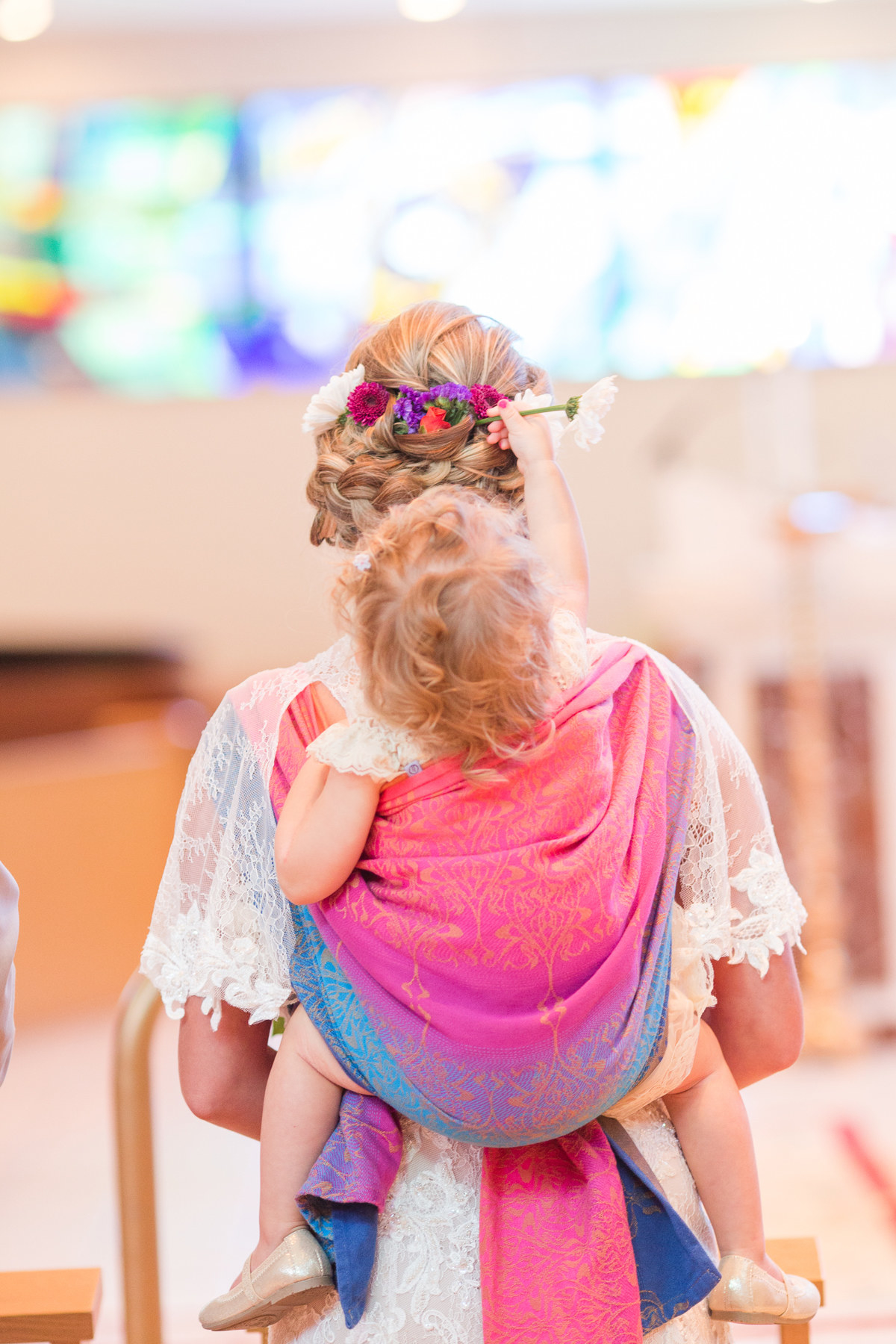 And it made for some pretty sweet photos.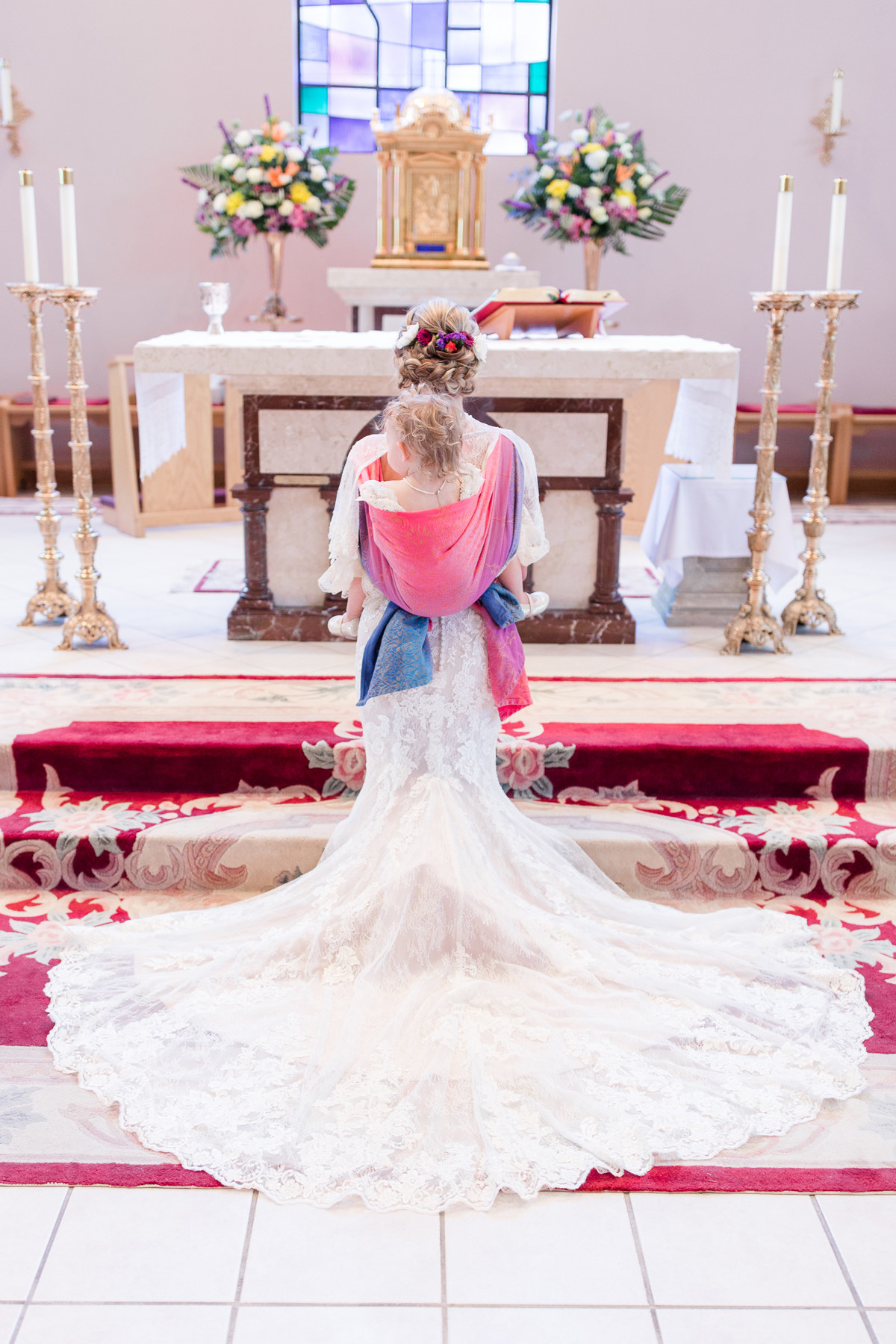 At one point, Mort even took Ellora down to nurse while the couple exchanged vows.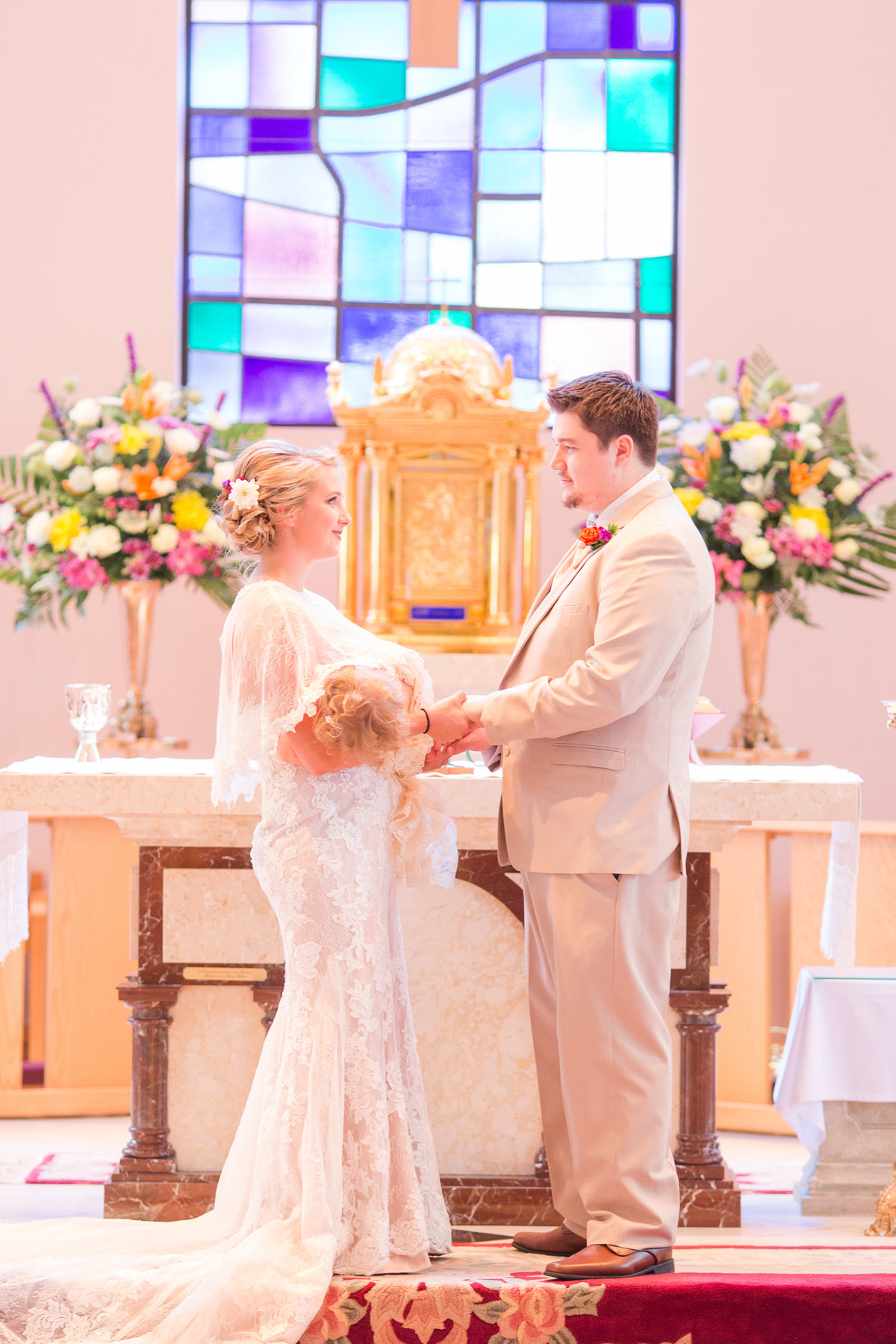 "It was super special to both me and my husband."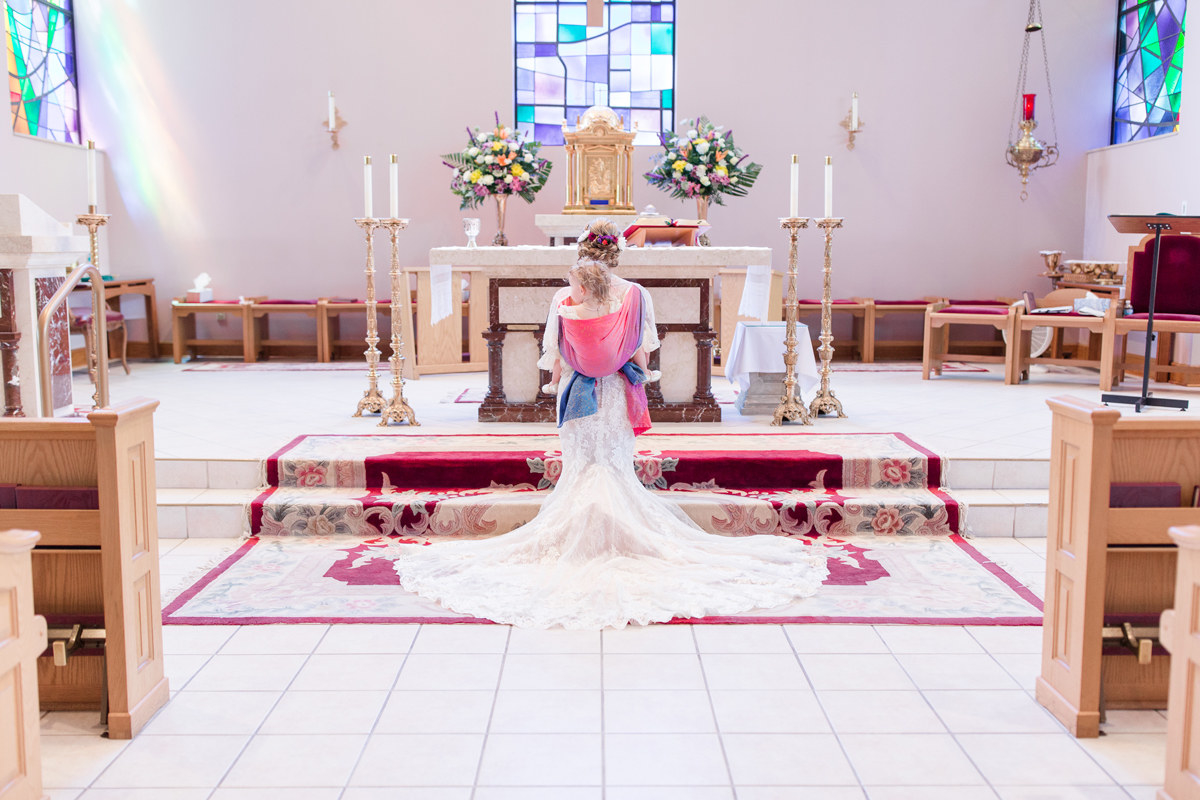 "I wanted her to be there for everything because she's just as much a part of our relationship," she said.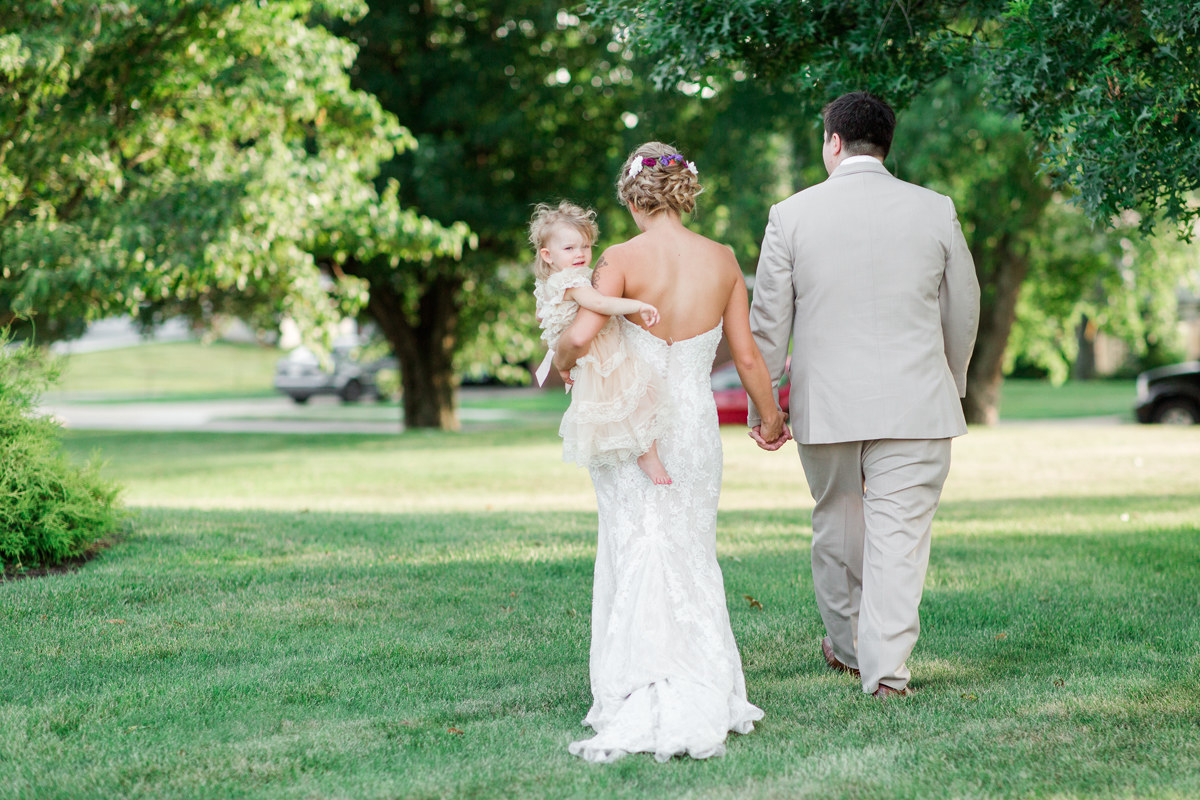 But the best is yet to come.