This is Jassu Kingra, on the right, with her little sisters Navi and Bini. They are brains behind a truly beautiful snow creation.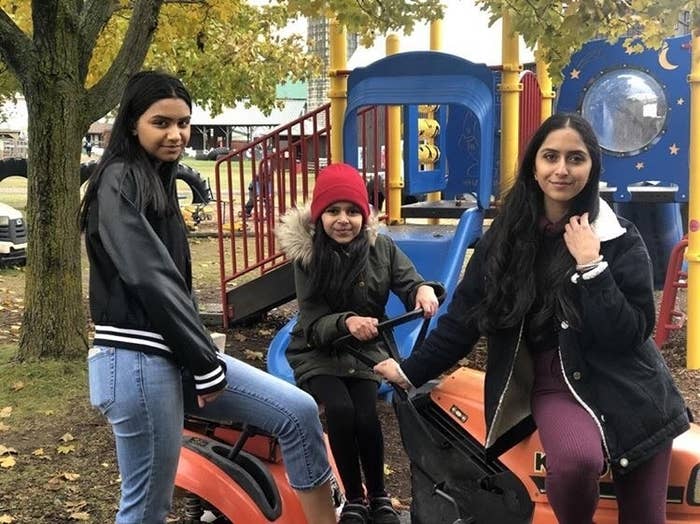 Say hello to Farah the Snow Jatti, who is currently taking over the internet with her frosty good looks.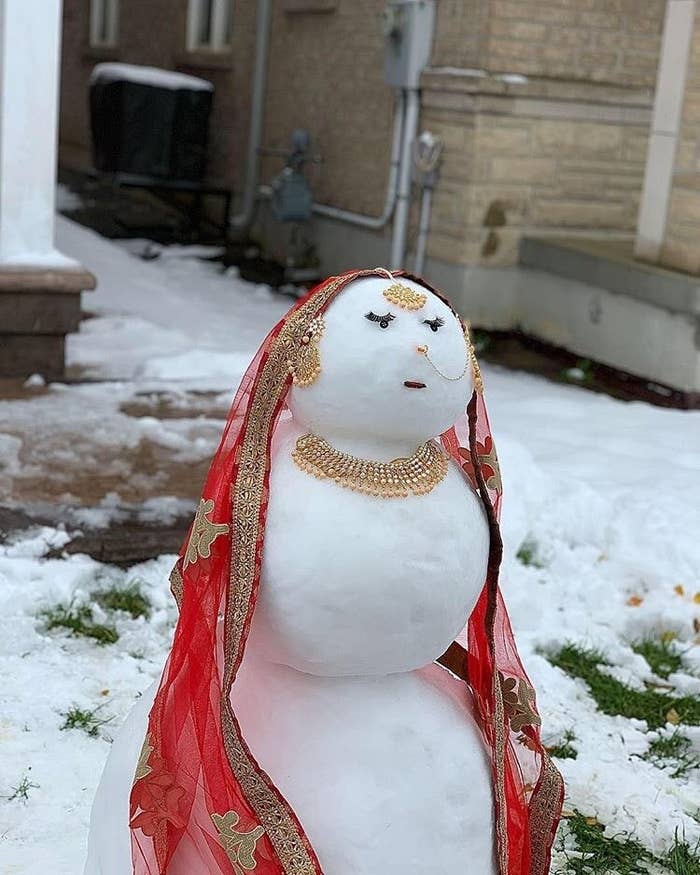 Jassu told BuzzFeed News that it all started with her friend Daljit, who arrived in Brampton, Ontario, from India last April.
And voila! She's just gorgeous.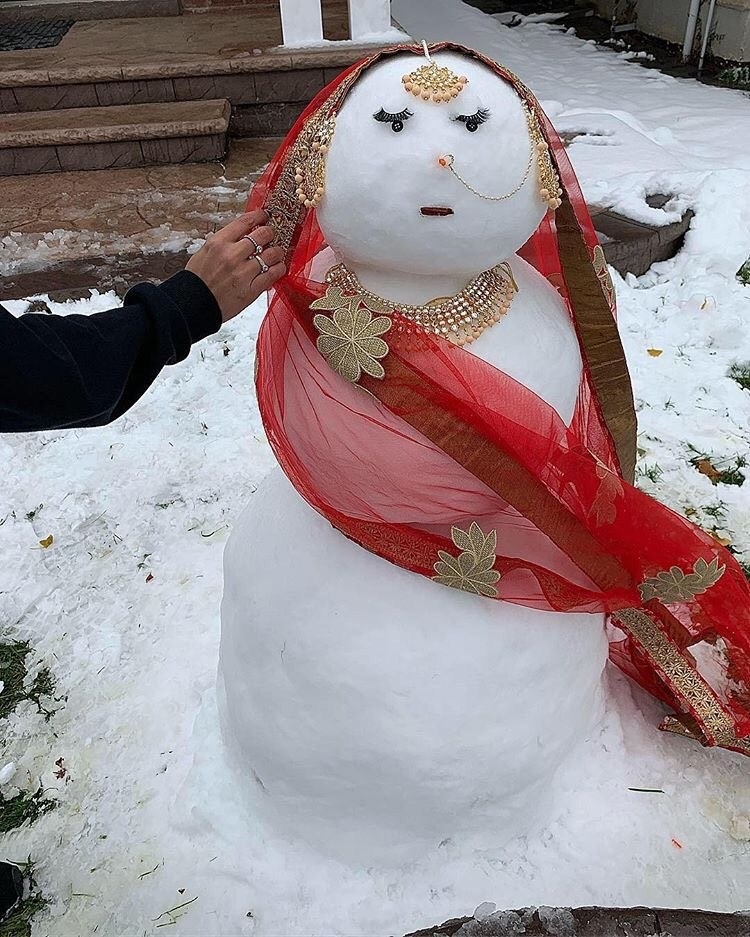 Jassu posted photos on Instagram, but Juliet really found the spotlight when one of Jassu's friends tweeted about her.
People are loving it.
And had all sorts of suggestions for names.
Others had more pressing concerns.
Now the girls are just waiting for another snowfall to make Juliet her very own Romeo.