Aerie added a whole new intersection of diversity to its model roster. The company is now featuring women with visible disabilities, illnesses, and other conditions.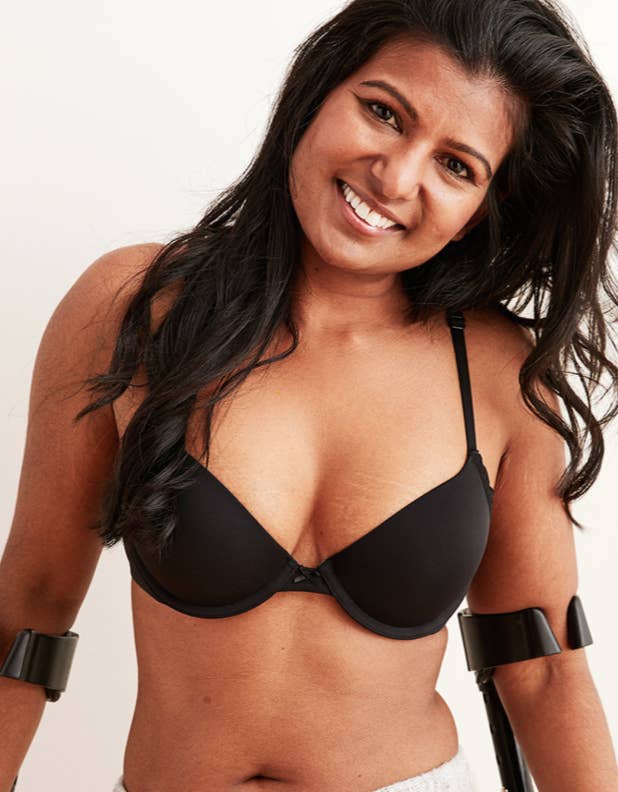 The company quietly added the new models to its product pages, such as this woman with Down syndrome.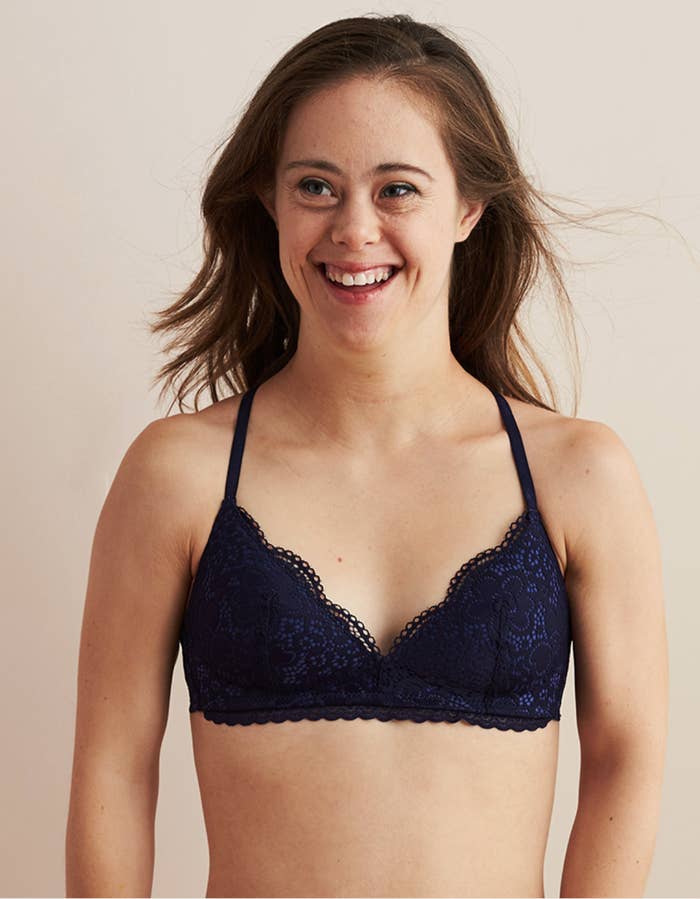 And this woman with vitiligo.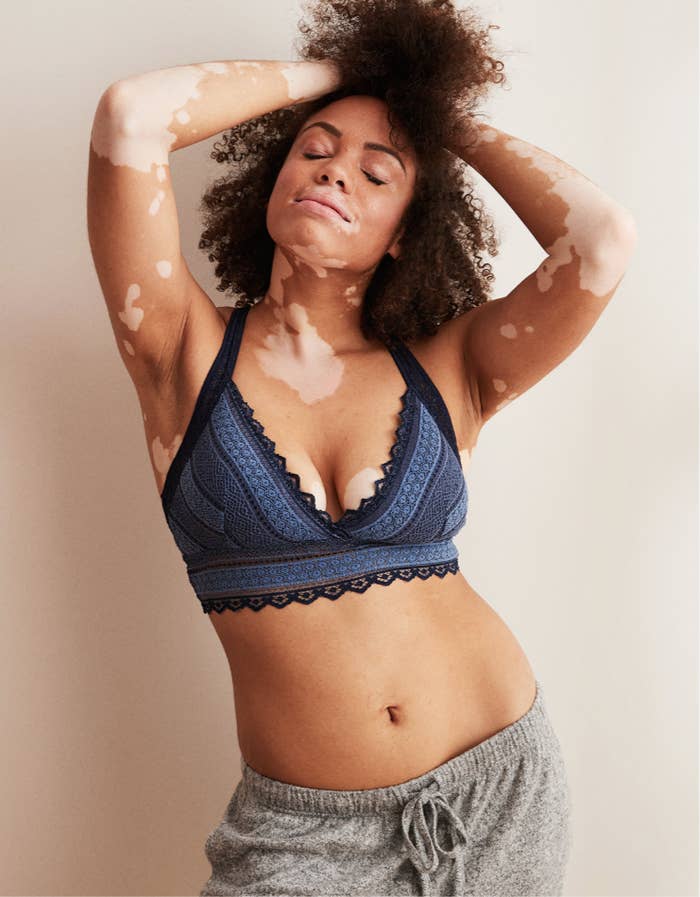 And this woman with an insulin pump.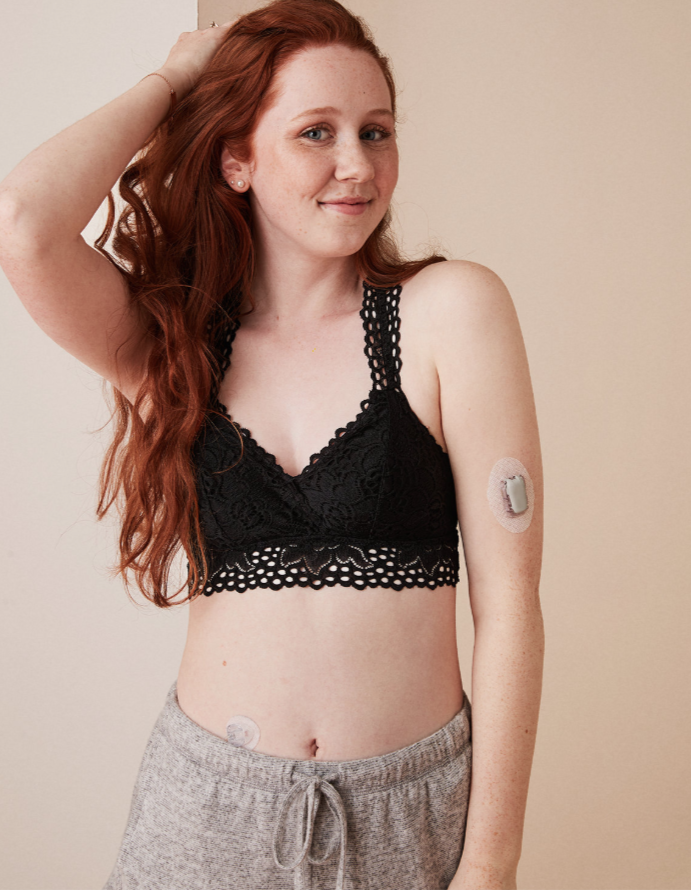 And this woman with an ostomy pouch.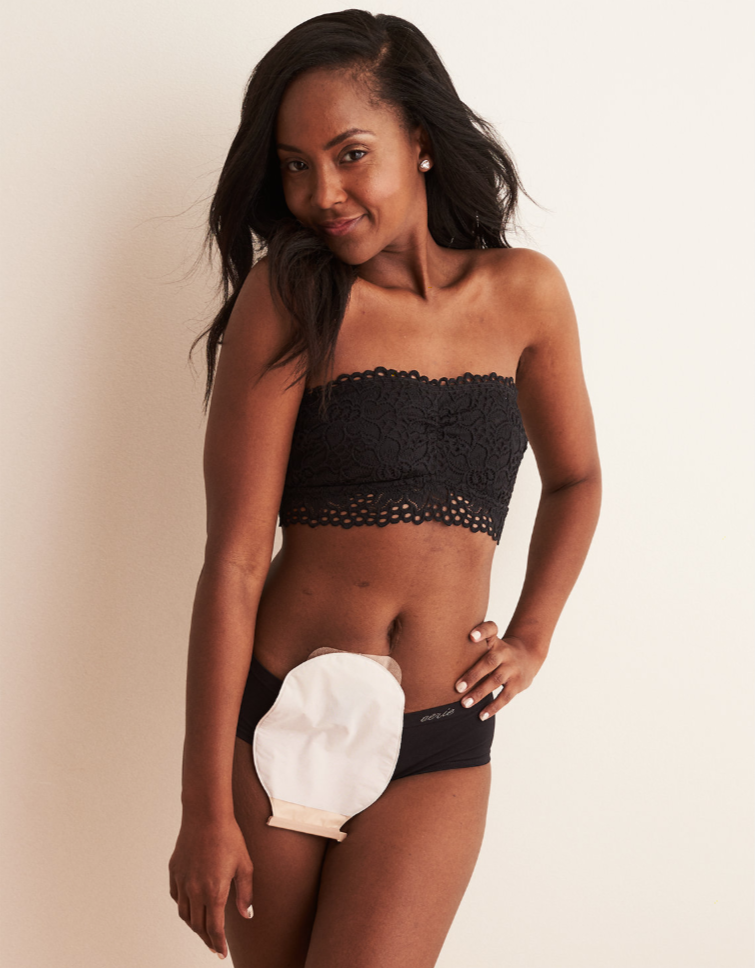 One of the models, Abby Sams, told BuzzFeed News that shooting the campaign was "like instantly gaining 20 best friends. Everyone was so supportive and kind and uplifting."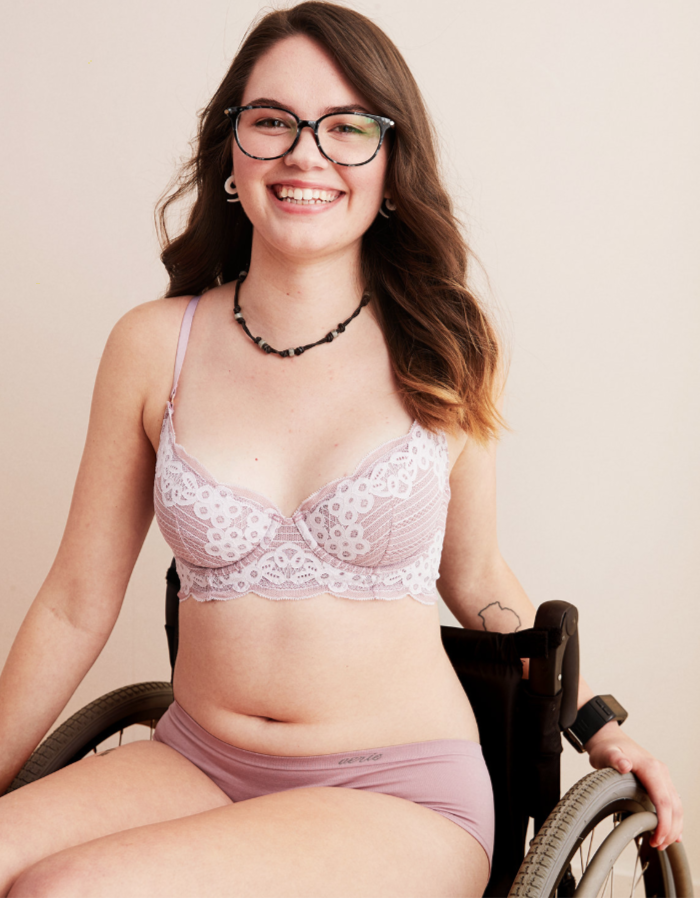 Sams got the spot by applying to be a part of the fall campaign. Entrants had to describe what #AerieReal meant to them.
"I sent them a video saying how, as someone who's never seen disability or chronic illness represented in media, Aerie Real should mean that beauty comes in all shapes, sizes, ethnicities, and abilities. They agreed and I won a spot at the shoot," she said.
Sams, a 20-year-old student in Athens, Georgia, has been diagnosed with Ehlers-Danlos syndrome (a genetic disorder that causes a progressive degeneration of connective tissue), postural orthostatic tachycardia syndrome (a heart condition classified by a constantly high heart rate), reflex sympathetic dystrophy (an autonomic nervous system disorder), and endometriosis.
She tweeted her delight when the photos went live.
And other people loved it too.
People are touched because it's so rare to see women with these conditions in media — let alone ones looking sexy and confident in lingerie.
Which just shows how needed diversity in media representation is.
This mom said she "literally cried" when she saw the photos because they helped her daughter feel "less self conscious."
This isn't the first time Aerie has been praised for its model choices. The brand stopped retouching photos and added more diversity in model size with its #AerieReal campaign.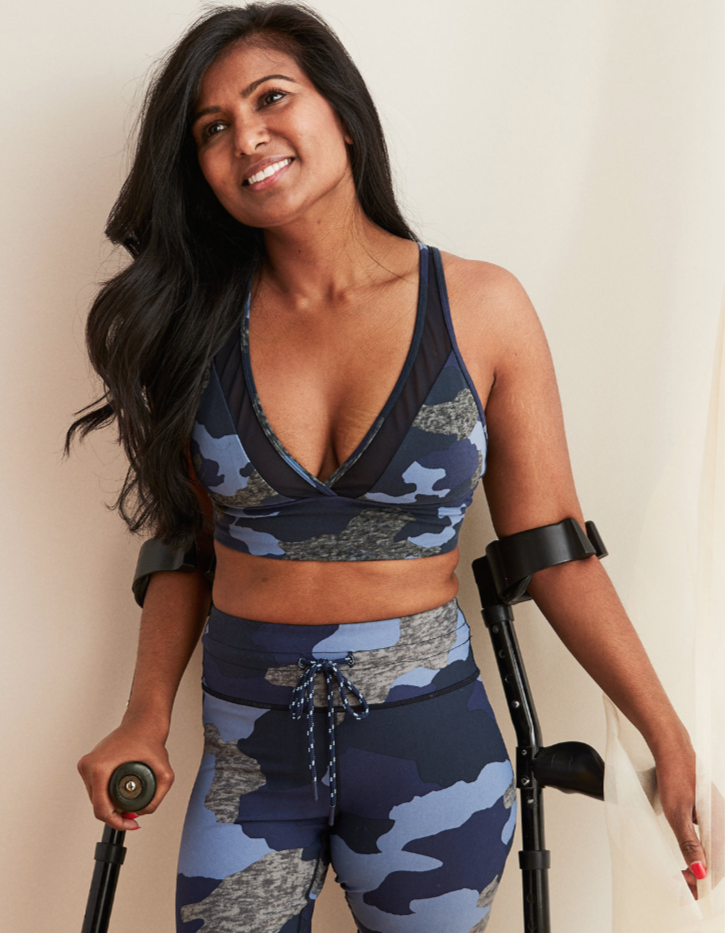 Aerie credited the campaign with a 20% rise in sales, and its model diversity has only grown since then.
Aerie has not responded to a request for comment from BuzzFeed News.
"I love that they didn't make a big deal. Normalize disabilities and chronic illnesses. We exist," said Sams.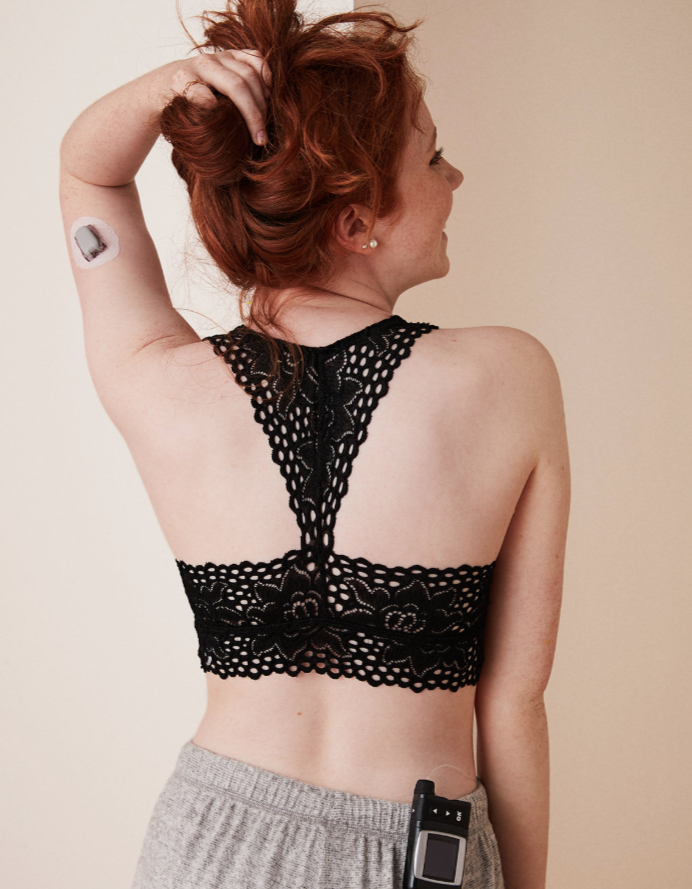 "We're out here living our lives and we're part of the community. This campaign is about showing real people not for attention and I love that."