BuzzFeed News readers are using emojis to answer questions about midterm Election Day, and the results are 😬 🔥 🙈.
The top feeling on this decisive day is 😬, followed by 🙏. Which sounds about right.
Others were unfortunately too young to vote, were feeling a little sweaty, or were coping with a few drinks.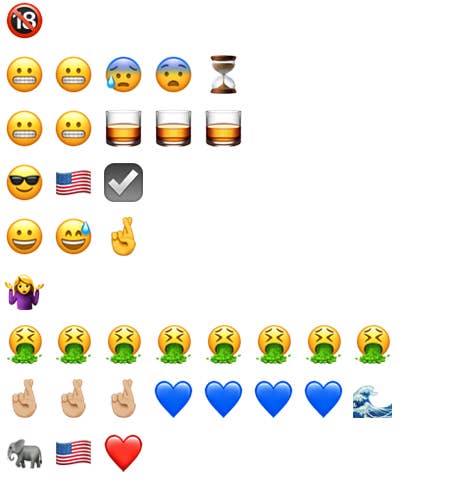 People also had creative ways of telling us which state they're from. Florida chimed in the most consistently with ☀️.
Iowa 🌽, California 🌊, and New York 🗽 also checked in.
Mostly, people just want America to ❤️ and 🌈 again.
Also: some brains, some peace, and some LGBT goodness.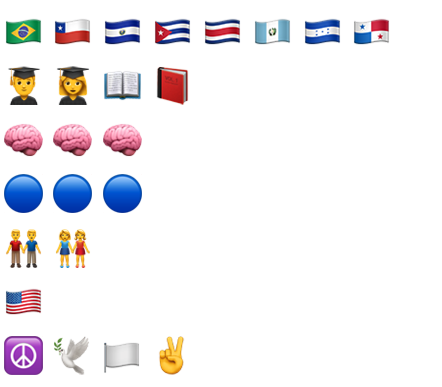 When it comes to problems to solve, 🔫 was the highest response by a landslide.
Also high on the list were health care, the economy, the environment, and LGBT rights.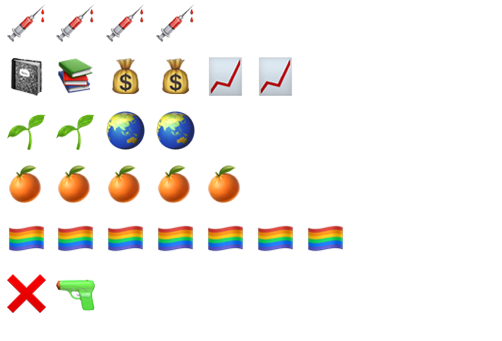 The best thing about the US is its people, but specifically 👩 and 🌈.
People also pointed to diversity, freedom, and food. At least one person just didn't know.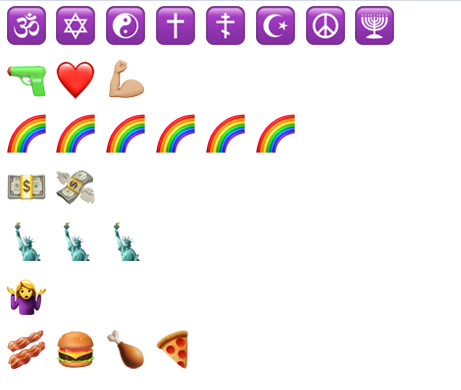 George Washington would feel pretty 😡, 🤢, and 😱 about what the government is today.
The general consensus is he wouldn't be very happy.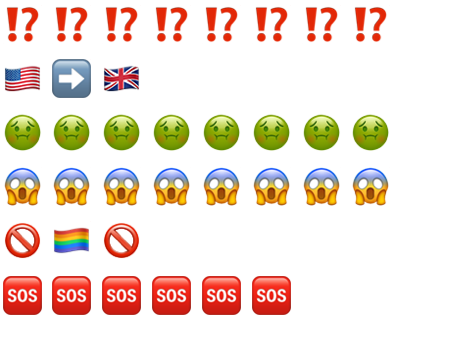 As for President Trump's time in office so far, the favorite response was a pile of 💩.
But also golf, ~Space Force~, and dreams of fleeing to Canada.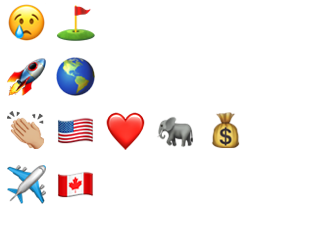 Finally, when it comes to 2016 vs. 2018, our feelings are all over the place.
Some people want a blue wave, some people want to keep things red, but mostly we're all just hoping for the best.