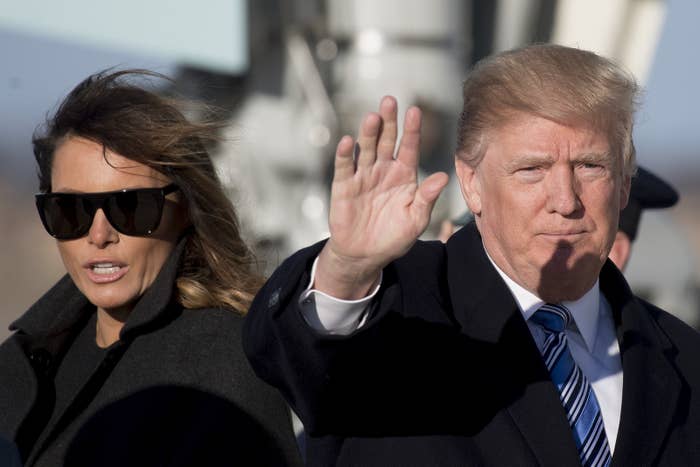 President Donald Trump joked that his wife, Melania, could be the next person to leave the White House, during a speech at a charity dinner in Washington,

"So many people have been leaving the White House. It's actually been really exciting and invigorating. I like turnover. I like chaos. It really is good," Trump said during the annual Gridiron press dinner in Washington on Saturday night, according to a White House pool reporter's transcript.

Trump made several references to the resignations of numerous staff members during the first year of his presidency. Last week White House communications director Hope Hicks became the latest member of Trump's administration to stand down from her post, following a spate of senior staff exits last year, including former chief strategist Steve Bannon, press secretary Sean Spicer, and Anthony Scaramucci, who lasted just 10 days as White House communications director.

"Now the question everyone keeps asking is: 'Who's going to be the next to leave? Steve Miller or Melania?'" Trump joked.
He continued that his wife was especially fond of his tax reforms: "Melania is even getting some major benefits from it. She can finally claim me as an adult dependent," he said.
"And the White House is actually a warm, loving, and wonderful place. I've heard it's cold. It's not cold. It's warm. It's loving. You meet great people — wonderful people like yourselves.

"And I just don't understand why everyone on the internet and in the media keeps screaming, 'Hashtag Free Melania, Free Melania.' Like a number one hashtag. 'Free Melania.' She's actually having a great time."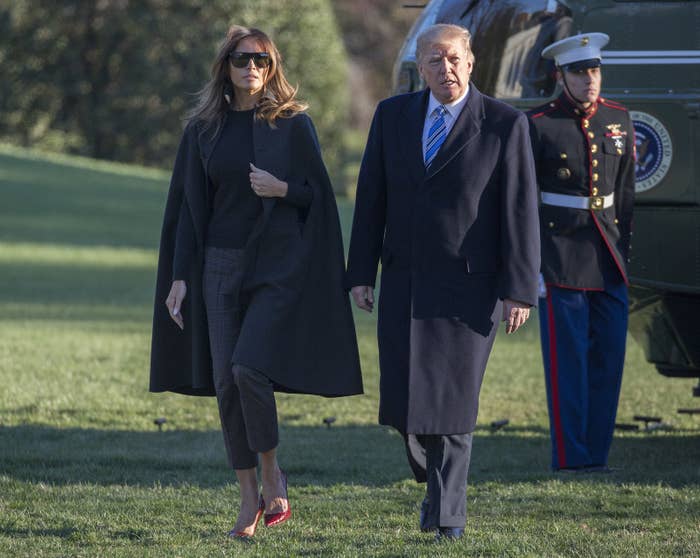 Trump was speaking at the annual dinner — attended by a mixture of political supporters, opponents, and the Washington press corps — after he declined an invitation to last year's event. The tone of the event, which is not televised, is usually irreverent, and Trump pulled no punches when it came to some of his least favored publications.

"We also have some of the leading lights of the media here including some folks from the failing New York Times. That sucker is failing!" he said, according to the transcript. He added that the paper had a "very special place" in his heart.
"After all, you, the New York Times, are an icon. I'm a New York icon, you're a New York icon, and the only difference is, I still own my buildings."

CNN, which Trump supporters dubbed the "Clinton News Network" during 2016's election campaign, also came under fire.

"CNN — it lost a tremendous amount of credibility this year, but they also lost one of their true stars, the guy who got you the most scoops, inside info ... your really very best reporter," he said. "There was nobody like him, Steve Bannon. That guy leaked more than the Titanic."
Trump made time to mention of one of his preferred media outlets and his daily TV routine: "I have to be up early tomorrow morning — 6 o'clock — to be listening to Fox and Friends."

Trump's aides had apparently worried he might not be prepared for the event's self-deprecating tone, but he said the opposite was true. "I was very excited to receive this invitation and come here and ruin your evening in person. Nobody does self-deprecating humor better than I do," he said.
Earlier on Saturday, CNN published audio of Trump speaking at a fundraiser at Mar-a-Lago, where he joked about Chinese President Xi Jinping's political move to end term limits in China, telling a room full of supporters that maybe the United States could also try having a "president for life."