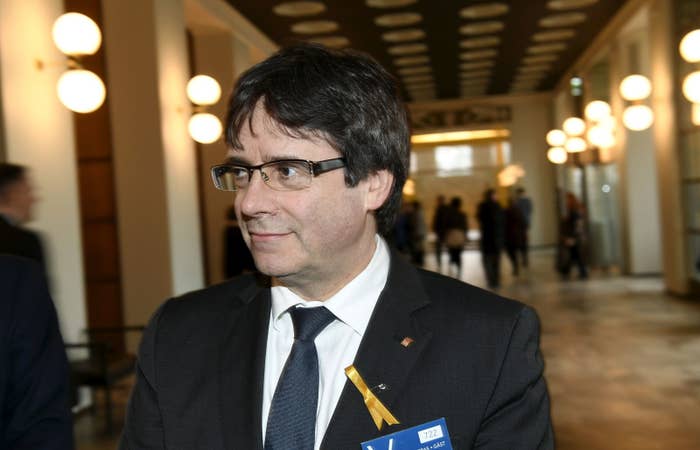 Carles Puigdemont, the former leader of Catalonia, a region of northern Spain, has been detained in Germany, according to his lawyer.
"The president Carles Puigdemont has been detained in Germany when he crossed the border from Denmark, on the way to Belgium from Finland," Jaume Alonso-Cuevillas tweeted on Saturday.
"The president was heading to Belgium to catch up, as always, at the disposal of Belgian justice," Alonso-Cuevillas added.
Late last year, thousands voted in a
Puigdemont has been living in exile in Belgium since October, following a contested referendum asking for Catalonia's independence from Spain. Although the regional government claimed that 90% of those who voted — estimated at 43% of the population — favored of independence — the referendum was ruled illegal by Spain's constitutional court.
On Friday, a Spanish Supreme Court judge charged 13 Catalan independence leaders — including Puigdemont — with rebellion, and issued international arrest warrants for those living in exile abroad.

In total, the judge has indicted 25 former Catalan officials and pro-independence leaders on charges including embezzlement, misuse of public funds and disobedience.
Thousands rallied in central Barcelona in response to Puigdemont's arrest Sunday, with crowds advancing on the offices of the European Commission and the Spanish government's representative in Catalonia.
At least three people were arrested during the protests, and more than 50 people were hurt in clashes with police, according to news reports.
Puigdemont is set to appear before a judge in Germany Monday for a hearing to confirm his identity, German prosecutors said Sunday. A judge will then decide whether he should remain in custody pending the outcome of his extradition case.