Congolese music star Papa Wemba has died after he collapsed onstage.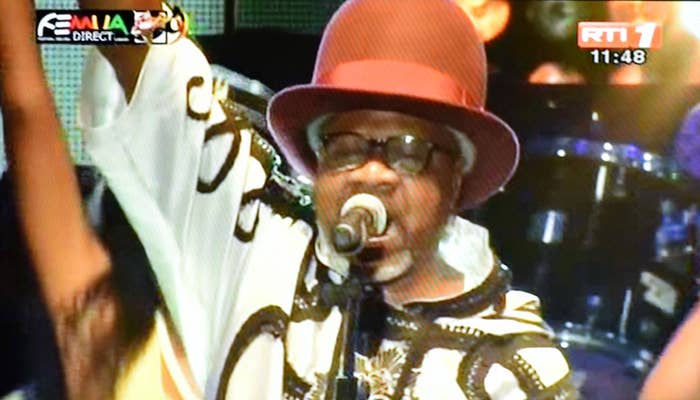 The 66-year-old, whose real name is Jules Shungu Webadio, was performing at Femua 2016 festival in Abidjan, Ivory Coast, when the incident occurred.
In a video of the show, other performers can be seen to continue dancing and playing on, unaware of what was happening.
A spokesperson for Ivosep morgue in Abidjan said Papa Wemba died before reaching hospital, according to Reuters, and his manager confirmed his death to French broadcaster France 24.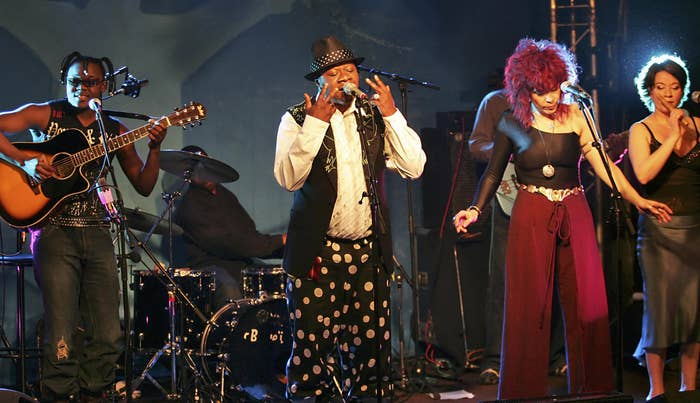 The bandleader was known as the King of Rumba, due to his world renown for playing Congolese rumba, or soukous.
He became one of Africa's most famous musicians after first emerging on the music scene in 1969, and was known internationally as a prominent figure in world music.
Papa Wemba produced over 40 albums and appeared in three films.
The musician spent three months in prison in 2004 after being convicted of being part of a network that smuggled people into Europe from the Democratic Republic of Congo. He was fined 22,000 euros by a Belgian court for the same crime.
He was said to have found God during his time in prison and underwent a spiritual conversion following his release.