Mourners Gather In Ankara After Peace Rally Bomb Blasts
Thousands of people gathered in the Turkish capital after the government declared three days of mourning following Saturday's bomb attack, which killed 97.
Thousands gathered in the Turkish capital of Ankara on Sunday after the government declared three days of national mourning following Saturday's dual explosion in the city, which killed 97 people.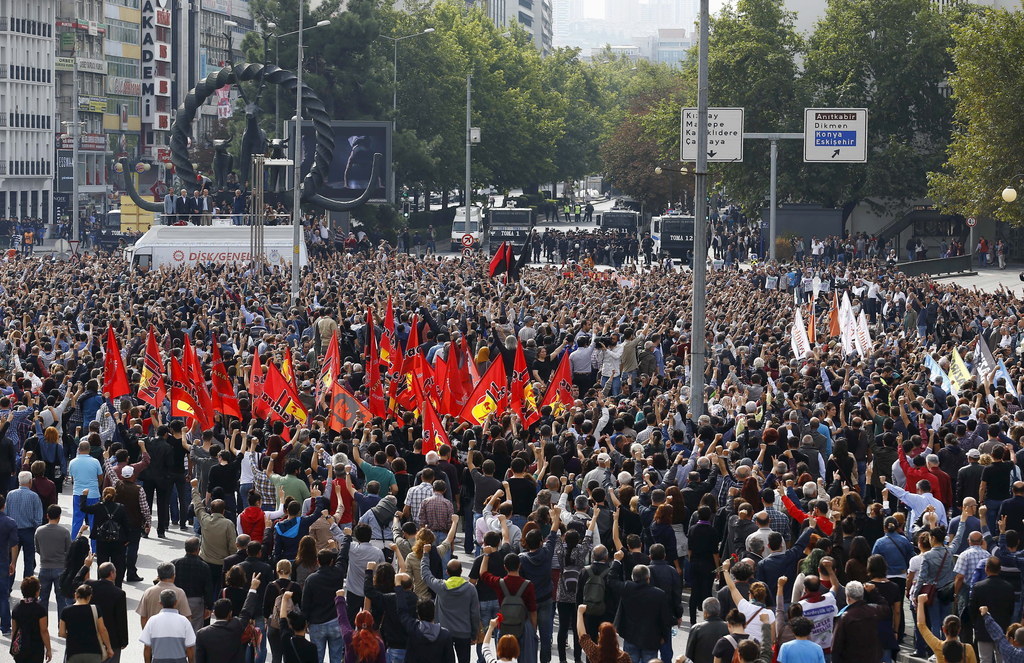 The explosion, which took place as a peace rally organized by the Confederation of Public Sector Trade Unions (KESK) met outside Ankara's main station, is said to be the deadliest attack in Turkey's history.
More than 200 people were also injured in Saturday's blast. Turkish Prime Minster Ahmet Davutoglu called the incident a direct attack on his country's democracy and called on the people of Turkey to "come together and stand together against terror."
The KESK-organized rally was held to press the Turkish government to end conflict with Kurdish militant group Kurdistan Workers Party (PKK).
The explosion, which the Turkish government called a "terrorist attack," preceded a snap election, due to be held on 1 November, as Turkey faces multiple security threats.
As government officials held emergency meetings to establish who was responsible for the attacks, many attendees of Sunday's mourning rally chanted antigovernment slogans, Reuters said.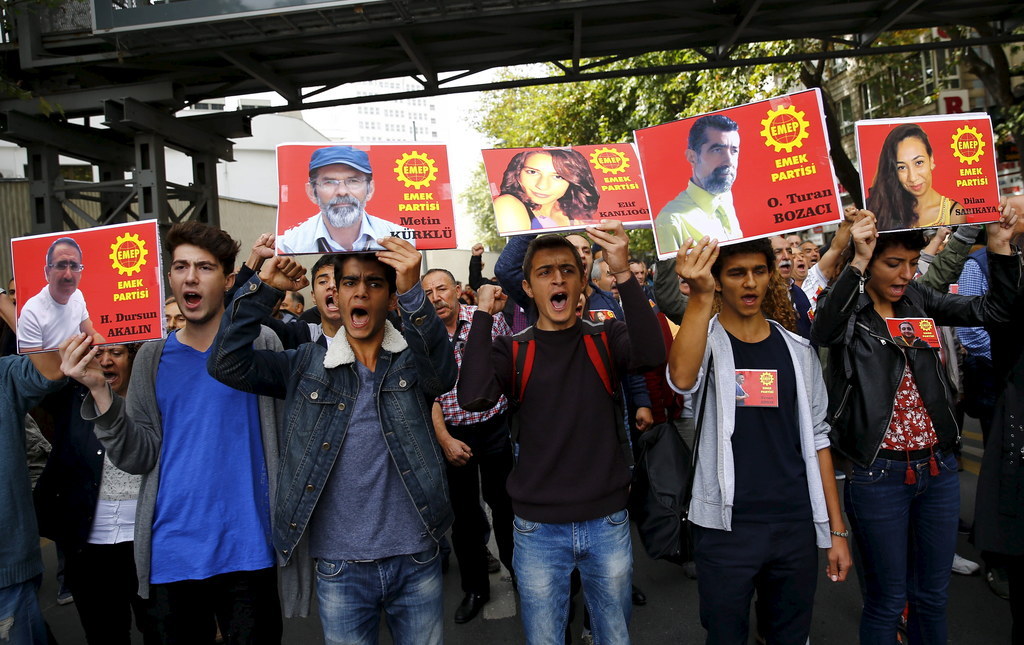 Crowds chanted "murderer police" and "murderer Erdogan," referring to Turkey's president.
A USA Today reporter in Ankara said police vans bearing water cannons surrounded the area of the mourning rally.
The reporter also said that police cordoning off the area of the bombing in Ankara blocked many mourners from placing flowers at the site, including pro-Kurdish activists in the Peoples' Democratic Party (HDP), which had a large presence at Saturday's rally.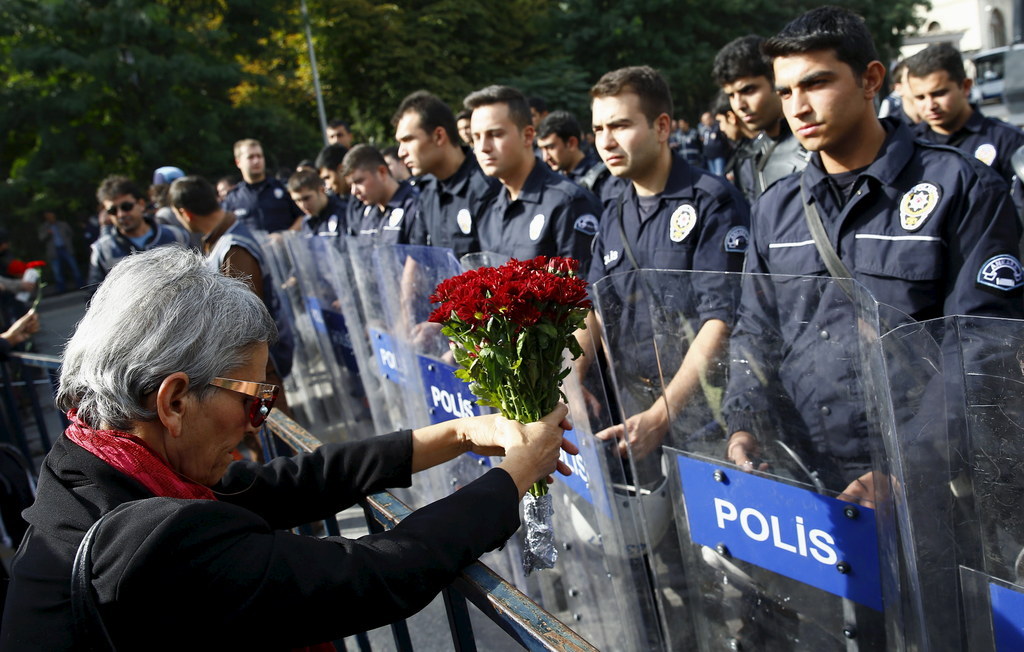 Clashes between police and demonstrators angered by the deaths of their fellow activists on Saturday afternoon continued into the night, according to the BBC.