A Load Of Santas Just Ran Through Madrid For Charity
Around ten thousand people ran 5.5k in the annual Carrera de Papa Noel charity event.
More than 10,000 ran through Madrid on Saturday for the annual "Carrera de Papa Noel" Santa race.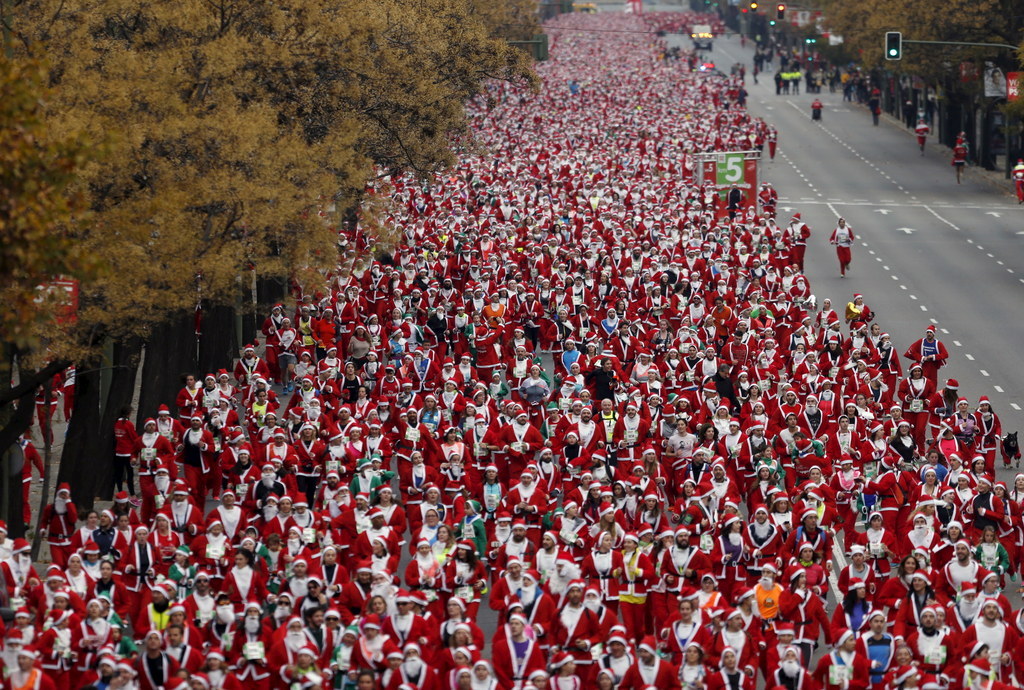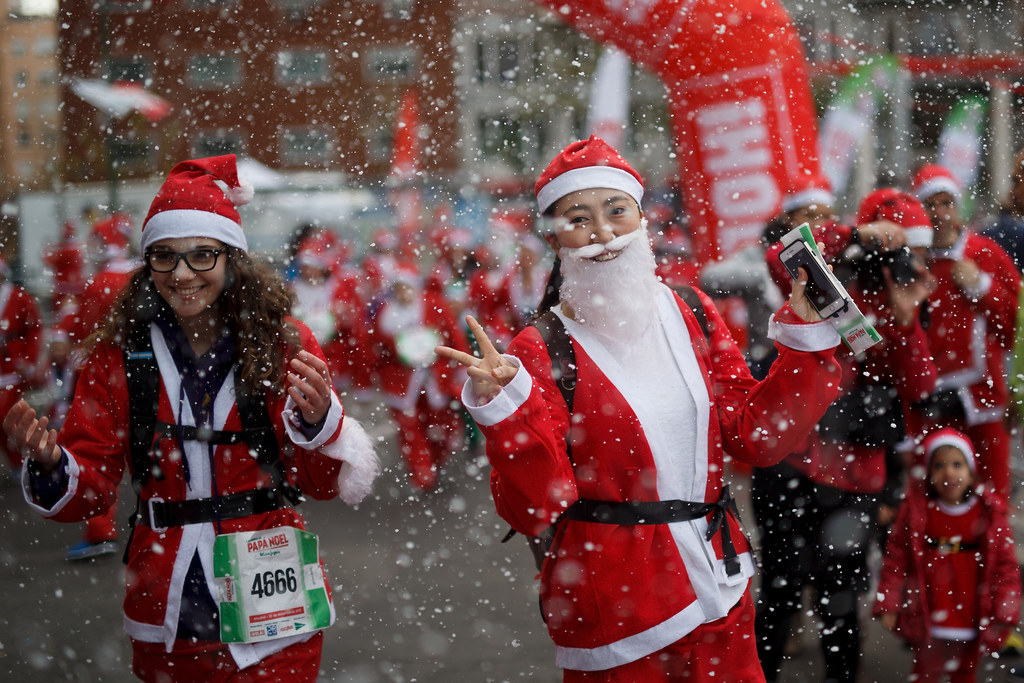 The 5.5k charity race, now in its fourth year, raises money for the Foundation for Multiple Sclerosis of Madrid.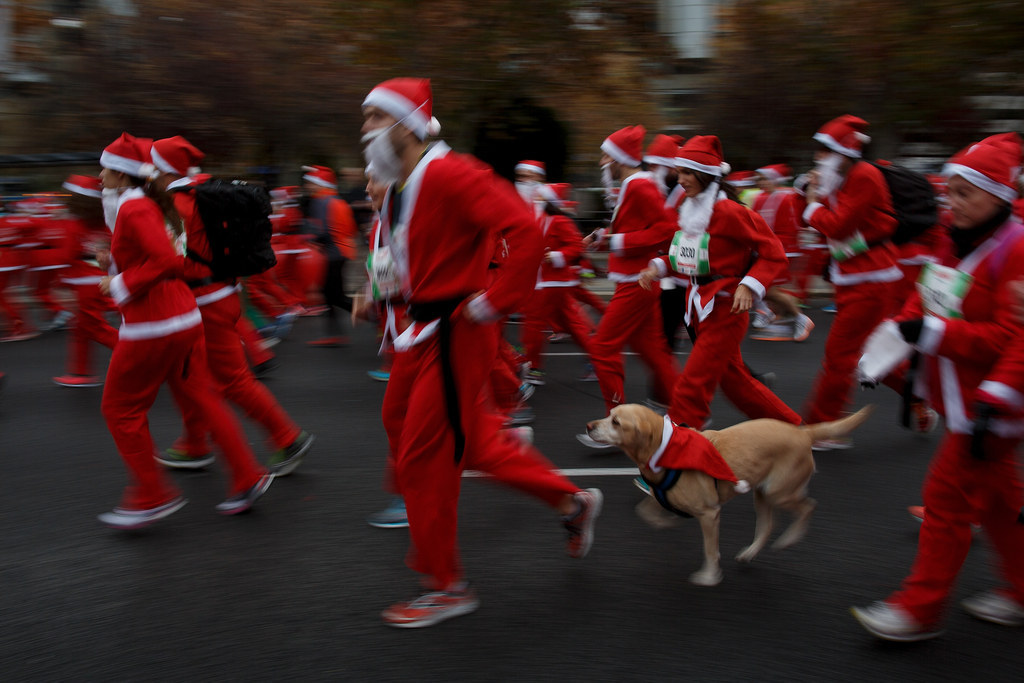 The race broke the record for the number of competitors to take part dressed as Santa, according to Yahoo News.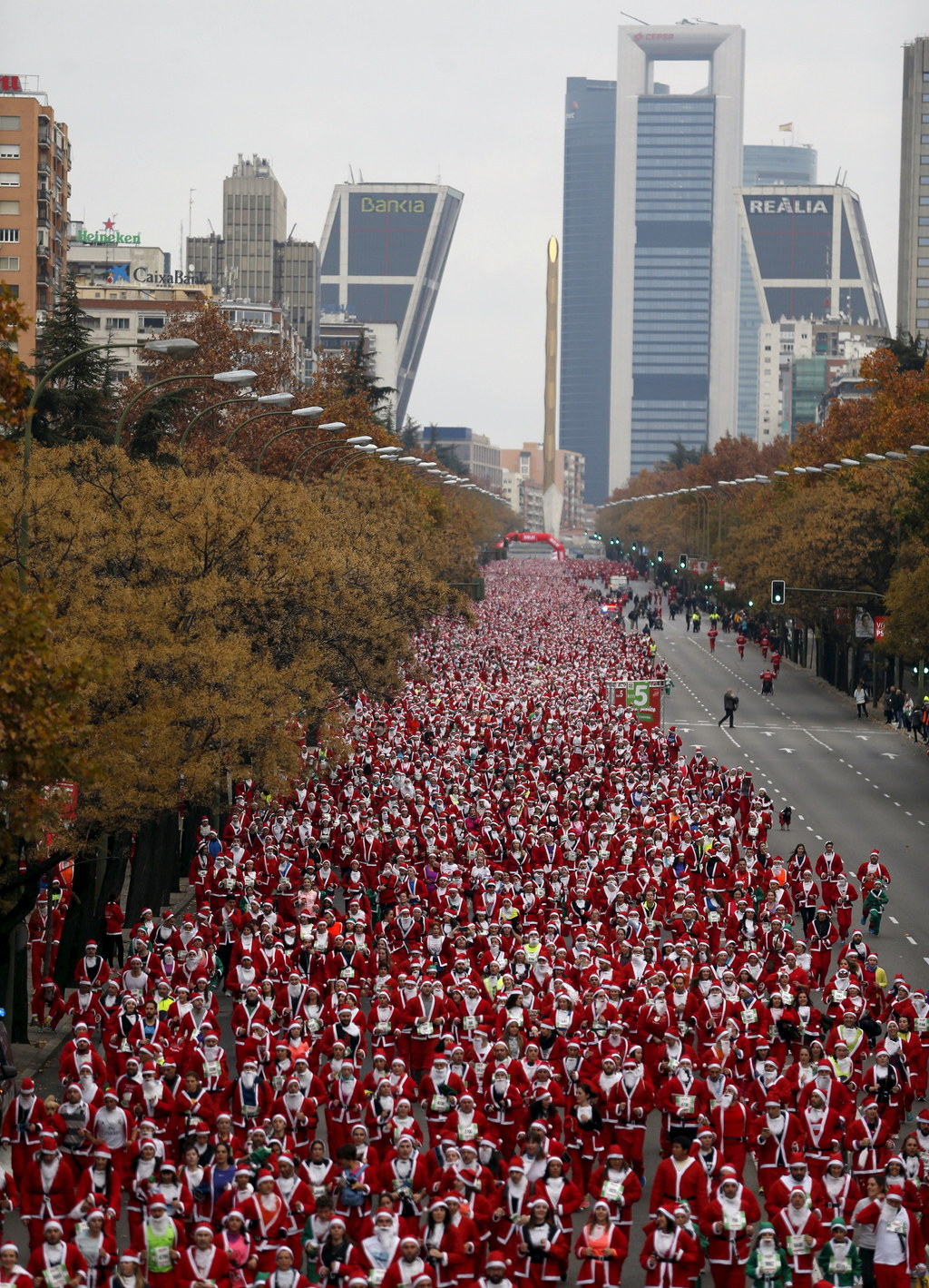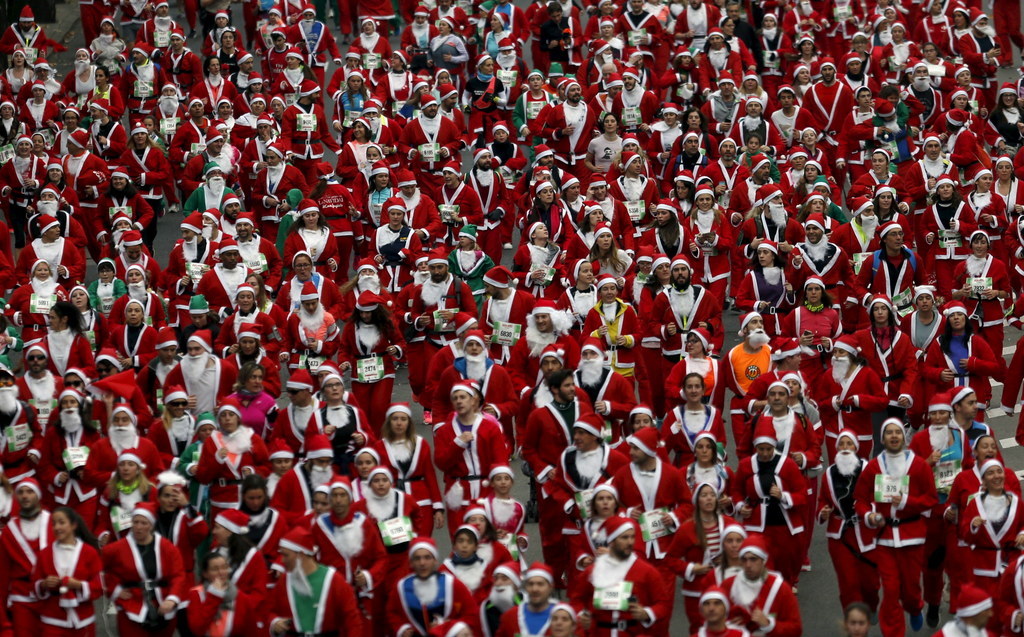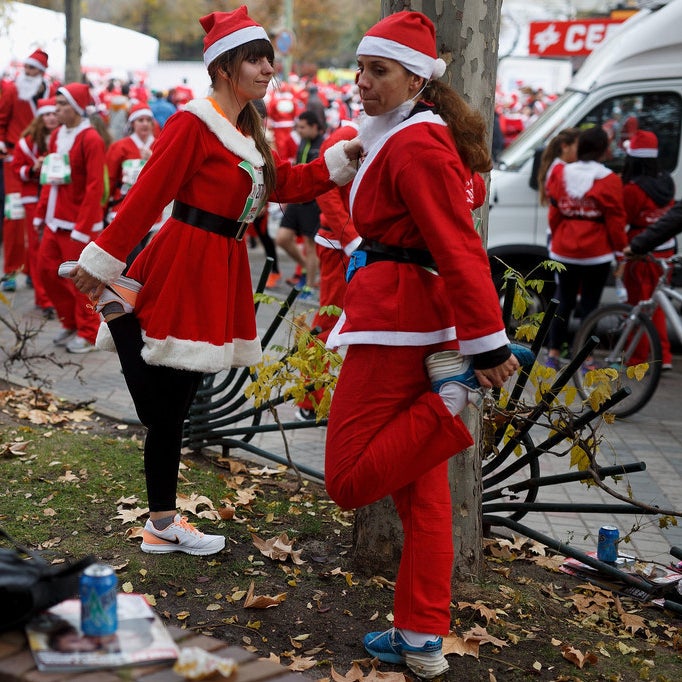 Participants stretch after taking part in the fourth edition of the yearly Santa Claus 'Papa Noel' race on 12 December 2015.
Many children who took part in the race dressed as elves.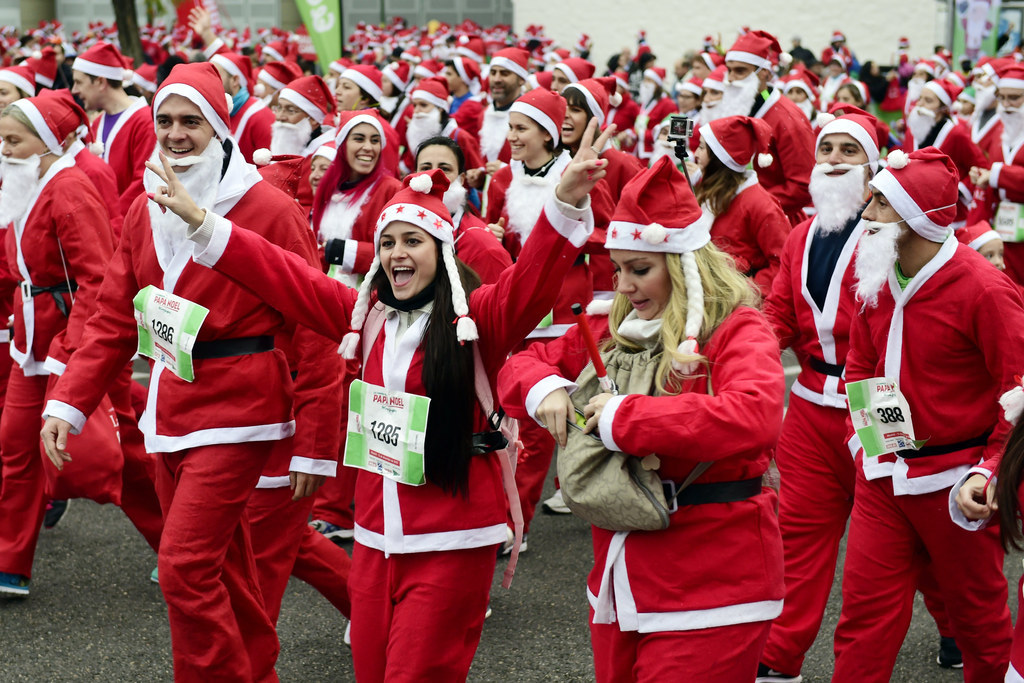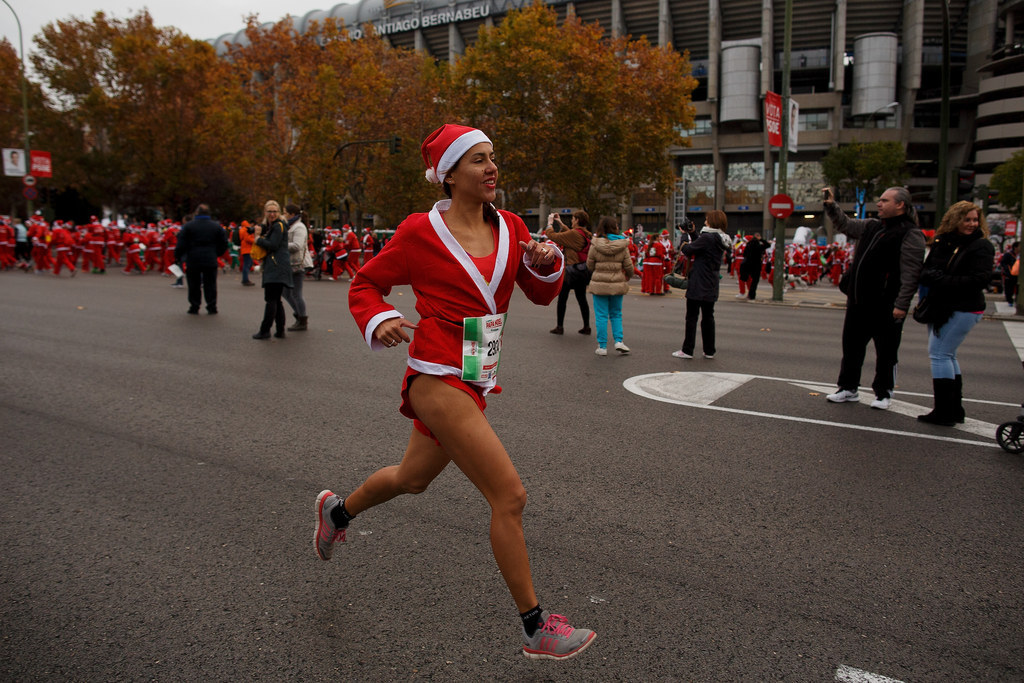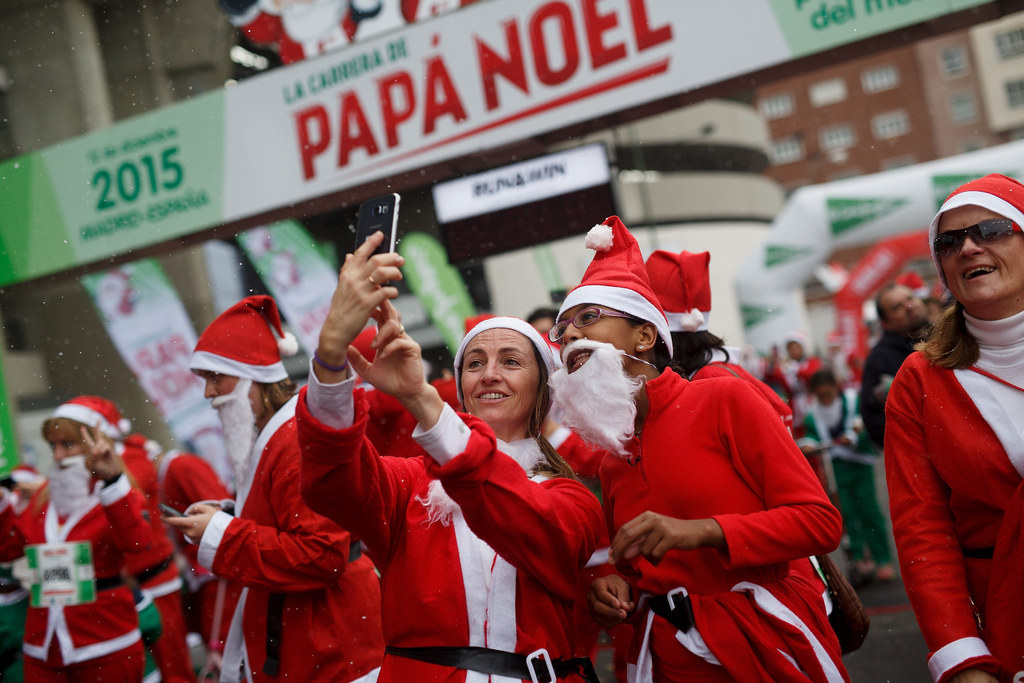 The Papa Noel race coincides with the global "Santacon" event, where people in cities around the world, mostly in the USA, take to the streets dressed as Santa.