A Pregnant Woman And Child Were Killed In An Israeli Strike On Hamas
Fears of escalated violence in the region increase as the strike on a Hamas target in Gaza also hits the house of a Palestinian woman.
A pregnant Palestinian woman and her three-year-old daughter were killed when an Israeli strike on a Hamas target in Gaza hit their house on Sunday.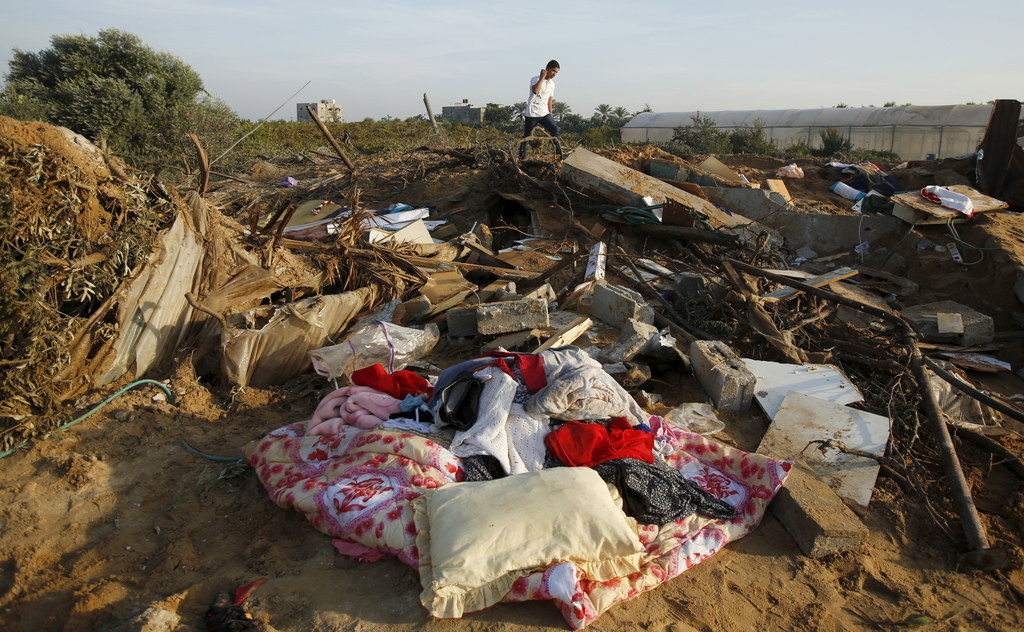 The 30-year-old woman, named by Al Jazeera as Noor Hassan, was thought to be five months pregnant. She and her daughter, Shahd, died as a powerful explosion caused their house to collapse as they slept inside, witnesses described.
A five-year-old boy and a man were also injured in the strike, Gaza Health Ministry spokesman Ashraf al-Qidra said.
The Israeli military said that it had targeted two Hamas weapons manufacturing sites in Gaza after rockets were fired into Israel on Saturday. No group has taken responsibility for Saturday's strike, but Israel said it holds Hamas responsible for any attacks from Gaza, Reuters reported.
"This weekend, we have seen clear incitement encouraging the breach of Israel's sovereignty, violent confrontation against Israelis, and threatening the residents of southern Israel," Lieutenant Colonel Peter Lerner, a spokesperson for the Israeli army said. "The IDF will continue to act, pre-empt and defeat those that plot to harm the civilians of Israel."