During the summer of 2020, a certain kind of literary heroine regained popularity on social media. A young white woman, unable to confront the grief, trauma, and/or mental illness that numbs her (think: Esther in Sylvia Plath's The Bell Jar), makes a radical — albeit self-destructive — change (think: the unnamed narrator of Ottessa Moshfegh's My Year of Rest and Relaxation putting herself to sleep for a year using prescription drugs).

She's either unemployed and broke or working a meaningless job that she'll lose before the third act. She mostly, if not only, dates unavailable men. She's a Fiona Apple song personified. Nothing can cut through the disaffection, the constant desire not to exist.
Most recently, this archetype has been pathologized on BookTok, a subcommunity of booklovers on TikTok. BookTok creators showcase a stack of Sad Girl books alongside coquettish, aesthetic symbols like lip gloss, pearls, and heart-shaped sunglasses while a Lana Del Rey or Mitski song plays in the background. "Sad Girl Summer" reading lists feature books about disaffected twentysomethings for those who, like the Sad Girl character, can't get out of bed despite the warm weather.
But the literary romanticization of this kind of woman isn't new, even if social media has made it easier to imitate. In fact, there's a term for this kind of symbiotic relationship between reader and Sad Girl archetype: Girl, Interrupted syndrome.
Dasha Nekrasova defined it this way on the Red Scare podcast: "I mean, I'm definitely guilty of having, like, Girl, Interrupted syndrome through my teens and early 20s, at least. Yeah, of being like, I'm so special and so tortured."
The term comes from Susanna Kaysen's 1993 memoir, Girl, Interrupted. The bestseller explores Kaysen's suicide attempts, borderline personality disorder diagnosis, and 18-month stay at McLean Hospital, the same place where Sylvia Plath was once treated. Later, it was adapted into a 1999 film of the same name starring Winona Ryder as Kaysen and Angelina Jolie as Lisa, a cruel yet charming self-described sociopath.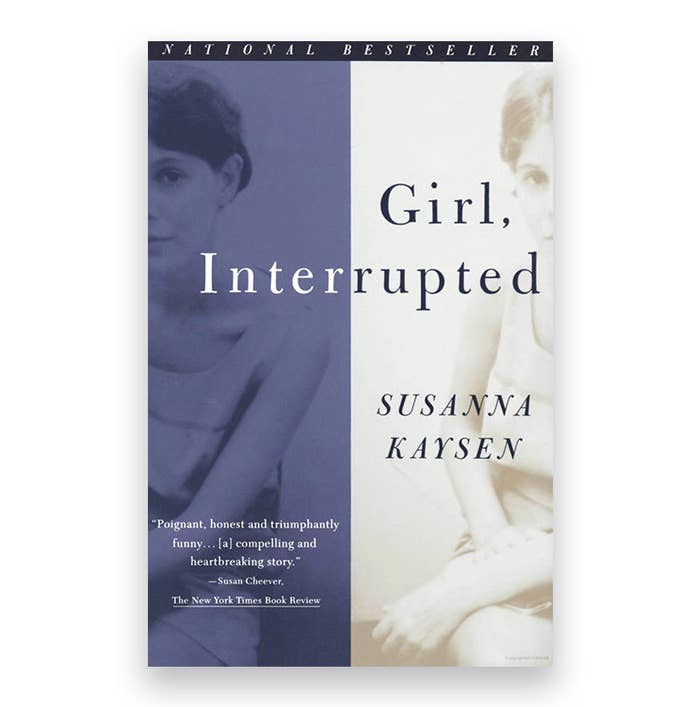 It has become a staple in book recommendation lists for Sad Girls. For many readers, this book spoke to them on a personal level. Its portrayal of being a young womanhood with all its flaws and glory mirrored their own experiences. Readers felt like they knew Kaysen and that she understood them. Yet, while writing it, Kaysenhad no desire to "reach" anyone: "What had spurred me to write was rage and a desire to dissect this world. And that didn't seem to register for a lot of these people," she told The Paris Review 25 years after the book came out. For her, the memoir was originally meant to be anthropological in nature. She kept the voice detached and analytical while switching the focus from her interior experience to the inner workings of the hospital. "I just feel like I didn't even write this book," she said. "I guess whatever that book is, it just has nothing to do with me anymore, if it ever did."
The concept of the Sad Girl has a history of white women claiming to use their sadness and fragility to undermine the gendered perception that softness equals weakness.
The concept of the Sad Girl has a history of white women claiming to use their sadness and fragility to undermine the gendered perception that softness equals weakness. Artist and critic Audrey Wollen used her internet project "Sad Girl Theory" to propagate this idea. She posted photos of herself crying or in vulnerable positions to Instagram and paired them with captions such as "planning the revolution 101." For Wollen, this was an act of political resistance. She told Dazed magazine in 2015 that people typically see and discuss political protest through a masculine lens and that "this limited spectrum of activism excludes a whole history of girls who have used their sorrow and their self-destruction to disrupt systems of domination." She cites Plath and Lana Del Rey as influences on her work and alludes to a history of women turning their tears into liberation. But no part of the Sad Girl ideology accounts for how white women weaponize those same tears against marginalized communities.
The recurrence of the Sad Girl archetype on TikTok and elsewhere has happened in part because these platforms encourage content creators to discuss books in a way that'll attract the largest audience. These creators, who make videos that last no longer than 15 seconds and use trending audio sounds, see the algorithm heavily push such content. This means creators usually opt for attention-grabbing statement videos rather than nuanced takes. But the way we market books to readers has an effect on how those stories exist within our cultural consciousness. And as a result, the flattening portrayal and romanticization of those characters ignores the racism sometimes present in these narratives.
Ottessa Moshfegh's 2018 novel My Year of Rest and Relaxation is a stalwart of the Sad Girl reading list. The novel follows a beautiful, wealthy Ivy League graduate who goes into a drug-induced hibernation for a full year so she no longer has to deal with her grief. The book attracted new fans during the early part of the pandemic, when the desire to sleep through life was never more appealing. A new class of readers, myself included, came to the novel from BookTok. The hot pink cover design and apathetic protagonist lent themselves well to the waifish Sad Girl aesthetic online. For Moshfegh's Sad Girl readers, My Year of Rest and Relaxation is a way of life. Cultural critic and political commentator Rayne Fisher-Quann's essay from earlier this year analyzes how young women on the internet use their favorite pieces of media as shorthand to describe their mental illness: "We rationalize our own suffering through the romanticization of those who have suffered before us and, in turn, we provide a blueprint for the hot-girl suffering of those after." What we consume we become, and what we become will be consumed, as is the nature of life on social media.

Girl, Interrupted syndrome has little to do with the actual memoir. It's about what the book represents, what it says about the person reading it.
Moshfegh's narrator, in her babydoll dresses, Victoria's Secret underwear, and Ophelia-like sleep coma, could be an avatar for how someone wishes to rationalize and communicate their own mental health issues to those on the internet.
Or they could post a picture of themselves holding Joan Didion's 1970 novel Play It as It Lays; Didion was a writer "whose heroines wear affliction like an elegant cocktail dress," as Leslie Jamison described in a 2019 piece. And this could be another way to self-mythologize even if one's only interaction with Didion's work was watching Kaia Gerber discuss the book with Emily Ratajkowski on Instagram Live. Because what these readers are grasping at is not the book itself or its specific content but the part of themselves that relies on a predetermined narrative in order to make sense of their life.
Girl, Interrupted syndrome has little to do with the actual memoir. It's about what the book represents, what it says about the person reading it.
In a recent interview, Moshfegh said she found the new attention from "people that call themselves sad girls" to be concerning "as someone who was a younger woman with depression." Moshfegh recalled how her sister had suggested that My Year of Rest and Relaxation come with a warning label. Her response: "Maybe it should. Because, guys, this is satire, this is not real."
Whiteness is central to the identity of the Sad Girl character, in real life and on the page. Every aspect of her aesthetic, from her rail-thin body to her taste for hyperfemininity, has roots in anti-Blackness and is dependent on an "other" to exaggerate those qualities in her.

The narrator in My Year of Rest and Relaxation is a size 2 WASP who looks like an "off-duty model" and who, we're told, physically resembles Jolie in Girl, Interrupted. Her beauty is effortless; this is in contrast to her Jewish friend, Reva, whose attempts at charm and grace, the narrator says, are tacky and irritating. The narrator's perspective reduces Reva to a stereotypical spoiled Jewish woman who is "obsessed with brand names, conformity, 'fitting in.'" Reva functions as a point of comparison to further emphasize how naturally beautiful, rich, and white the narrator is.
Marginalized people, especially Black people, exist in these Sad Girl narratives as props and punching bags and plot points along some white woman's journey to peace and wellness.
In comparison, people of color usually only appear in these books to help show the Sad Girl's deteriorating mental health. In Sylvia Plath's The Bell Jar, Esther kicks a Black male orderly because he served two types of beans at a dinner. In the film version of Girl, Interrupted, Winona Ryder's Susanna puts on a blaccent to mock and exert power over Nurse Valerie (Whoopi Goldberg). In My Year of Rest and Relaxation, the narrator's obsession with Whoopi Goldberg also plays into that dynamic as she watches Goldberg's movies to fill a void within her. Marginalized people, especially Black people, exist in these Sad Girl narratives as props and punching bags and plot points along some white woman's journey to peace and wellness.
In the 2018 essay "How White Women Use Strategic Tears to Silence Women of Colour," writer and academic Ruby Hamad notes that white women cry "to muster sympathy and avoid accountability" when people of color confront them about harmful behavior. The tactic is intentional. White women are the models for traditional femininity. While white women are socially assumed to be helpless and delicate, Black women are stereotyped as angry aggressors. During a confrontation, white women can easily play into those stereotypes to their advantage. Their tears can suppress any dissenting opinions from women of color with the understanding that their sadness will be taken more seriously than a Black woman's.
Late in 2019, Jada Pinkett Smith shared on an episode of Red Table Talk that she used to see her daughter's crying as "offensive." She said, "The way we grew up, the way my mother grew up, you feel like you have to be strong and the first thing you want to do is teach your girls how to be strong." Jada would tell her daughter to cry somewhere so Willow would be the only one who had to witness that pain.
In my own family, tears induced eyerolls and teases. Any performance of sadness was to expose a weak spot. This was not the kind of vulnerability that opened me up to connect deeper with someone else but the kind that made me feel unsafe in my body. The kind where adults would see me crying and say, "I'll give you something to cry about," so I'd stop. And when I did stop, it was evidence enough for them that physical pain was a truer form of suffering than emotional pain.
The lesson I took away from them was to appear strong even when I'm at my lowest. Hold it in and wait to let it out in the privacy of my bedroom. How was I supposed to express vulnerability if I never learned how to?
I thought of those early childhood lessons while reading Zeba Blay's 2021 essay collection, Carefree Black Girls. In an essay titled "Strong Black Lead," she writes, "There were not many examples in my life of Black women crumbling, struggling, reaching out for help." All the Black women I knew also waited until they were alone to fall apart.
She further criticizes the Strong Black Female trope, one that is as inherently tied to and dependent on race as the Sad White Girl trope. The myth that Black women constantly need to be strong is unrealistic as well as a silencing tactic. If we never speak up about what is making us unwell, the wrongdoing will continue to go unvoiced. "'Strong' says that life for Black women can only be an aggregation of pain," Blay writes. "That we were made for pain. 'Strong' says that it is part of the natural order of things for Black women to remain all alone in their pain even as they lift entire communities up."
When Pinkett Smith told her daughter to go somewhere with all that crying, she came from a place of survival, as most mothers do when it comes to what lessons they pass on. In a society that is actively trying to kill you, to give in to pain is to never come out of it.
"Black women," Heven Haile writes in "The Unbearable Whiteness of the 'Disaffected Young Woman' Genre" for i-D Magazine, "are not afforded the luxury of dissociation due to the continuous cycle of racial violence we are forced to confront."
The Sad Girl label either fails to capture a book's complexity or undermines its message.
Sad Girls in books and in life never have to contend with this particular strain of sadness, especially since they're often the ones causing it. Racism will never be the reason why they're unable to get out of bed that morning. Their grief mostly lies with the oppressive nature of patriarchy and how it stifles their ability to fully reap the benefits of whiteness.
BookTok does attempt to include books by Black authors, like Raven Leilani's Luster, into the Sad Girl canon.
Published in 2020, Leilani's debut novel follows a young Black woman named Edie, who starts dating a married white man in his forties with an adopted, adolescent Black daughter named Akila. Like the Sad Girls before her, Edie's mental health issues are compounded by trauma and grief. But, unlike her Sad Girl forebears, she doesn't live in a reality where her race has no effect on her well-being. In one scene, Edie and Akila arrive home — but before they can get inside, two police officers stop them, assuming that they are breaking and entering. Akila, who had never had The Talk with her white parents, deviates from protocol and challenges the officer's assumptions as Edie tries to physically shield her from what's to come. The officers are unnecessarily forceful and violent as they arrest the two of them, and they don't let up until Akila's white mother arrives at the house.
Reflecting on that moment, Edie says, "And the truth is that when the officer had his arm pressed into my neck, there was a part of me that felt like, all right. Like, fine. Because there will always be a part of me that is ready to die."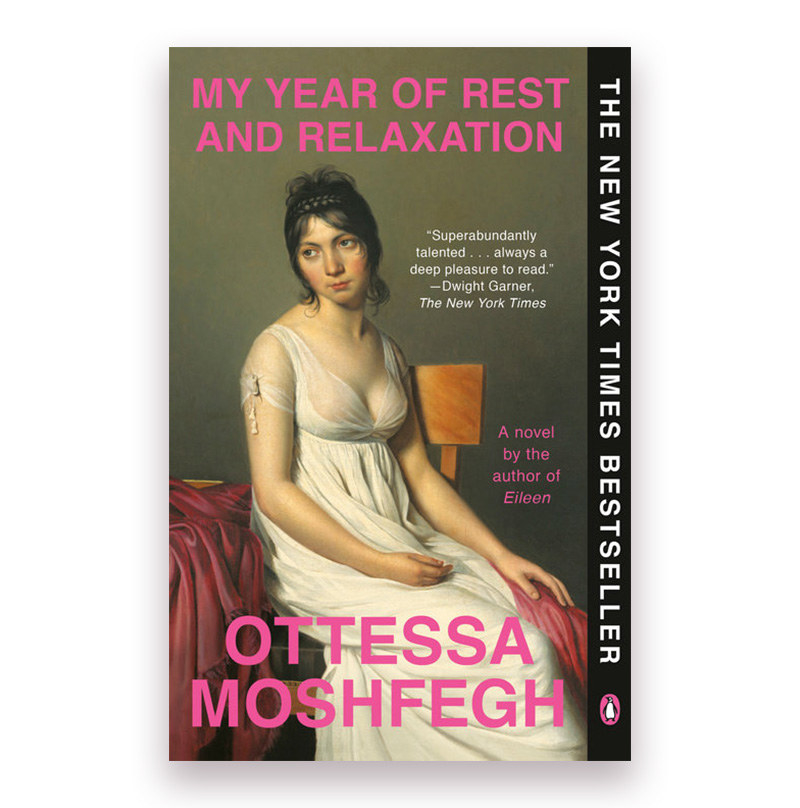 Whenever I try to include Luster — or Toni Morrison's Sula, Oyinkan Braithwaite's My Sister, the Serial Killer, or Chantal V. Johnson's Post-Traumatic — into the Sad Girl genre on BookTok, it exposes how reductive the category is. The Sad Girl label either fails to capture a book's complexity or undermines its message. My Year of Rest and Relaxation is an example of how mislabeling leads to misinterpretation. Readers who come to the book from Sad Girl memes expect a straightforward narrative about depression only to be met with a satirical novel about a problematic narrator. Beyond that, the aesthetics overpower the category itself and prevents a space for nonwhite perspectives. Books by Black authors like Leilani and Morrison fail to fit into the Sad Girl aesthetic because their focus is on the experience of racialized characters.
Publishers and readers are more likely to label stories about white characters under the category of "Sad Girl books." The term itself suggests these books contain a universal narrative, when that isn't actually the case. They are stories about white people living largely white experiences.
Those of us regularly online often break down our lives into digestible plots.

We say "in my flop era" when we mean that our life has turned into a relentless yet consistent series of disappointments. We say "do it for the memoirs" when we want to encourage someone else to partake in an experience that could leave them traumatized or with one hell of a story. We happily compile a list of "men written by women" before asking each other if there's an author who could've "written" us. We filter our conversations through the Bechdel test to see how "feminist" they are. We gravitate towards any language that structures life into an overarching narrative.
If anything, social media has given us open access to critical theories that do just that. My first encounter with Laura Mulvey's "male gaze" theory or bell hooks's "oppositional gaze" theory or even the Bechdel test came from platforms like Tumblr and Twitter. Formative years spent endlessly scrolling taught me that critical theory could bring clarity to my experiences.
"It had become fashionable among my cohort online — young, feminist, self-aware sad girls of color — to talk about sex using the language of critical theory," Larissa Pham writes in her 2021 essay collection Pop Song. She goes on: "I was drawn to the potency of the language — by how this kind of theory necessarily looped in on itself, grappling with the limits of speech, describing ways of being and reacting in staggering contours that nevertheless, at times, ran emotively true to the experiences I felt."
On the other hand, access to media theory through spaces like Tumblr has affected how we approach those texts. Yes, these theories and terminologies help us articulate how we experience the world as Pham describes. But they can do more than that. They can challenge our viewpoint and get us to see beyond our own lives. The overidentification with the Sad Girl online is an example of what happens when we engage with a text from a singular lens.
Of course, the solution isn't to dismiss the Sad Girl genre and trope altogether. There can still be a place for them on our bookshelves. When we examine these texts more critically, they won't become the sole narratives we turn to for guidance. ●