Terry Leahy of Loveland, Colorado, takes a selfie before a session begins.
It takes a certain white-bearded look and a lot of practice to truly master becoming the man worthy of a plate of cookies and a glass of milk on Christmas Eve in homes across the world. Those who take being Santa Claus (and Mrs. Claus) seriously often turn to the Charles W. Howard Santa Claus School in Midland, Michigan. It's the world's oldest, continually running school of its kind, and each year in October, hand-selected Kris Kringles from across the country and beyond gather at the school for three days of instruction and a ride on the Polar Express.
We sent photographer Mark Felix to the school to spend time with this year's attendees and give us an inside look at what it takes to become old St. Nick.
Ross Simmons of Waiuku, Hawaii, shares a laugh with his fellow Santas during a workshop on makeup.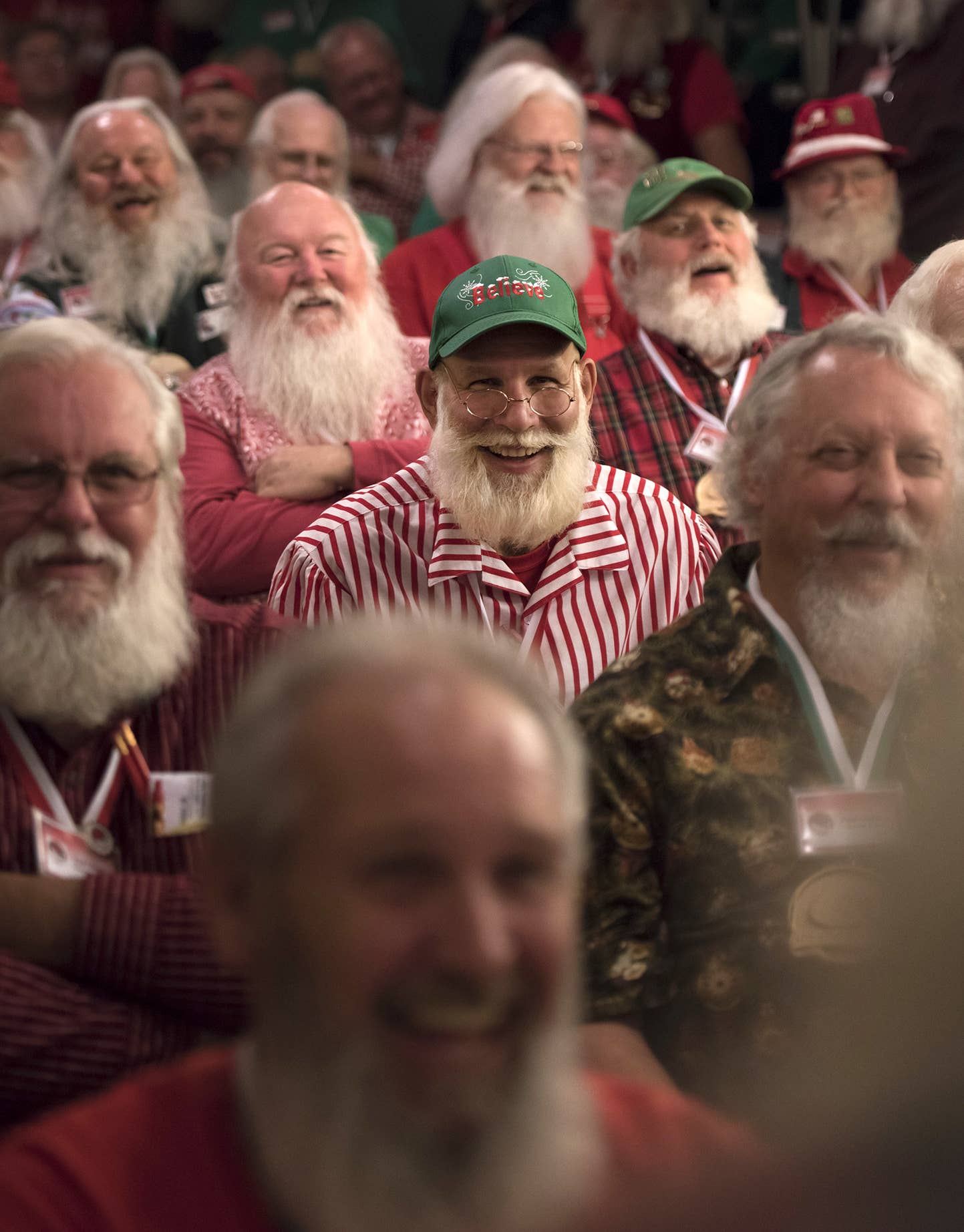 Steve Fletcher of Berwyn Heights, Maryland, practices applying makeup after a tutorial.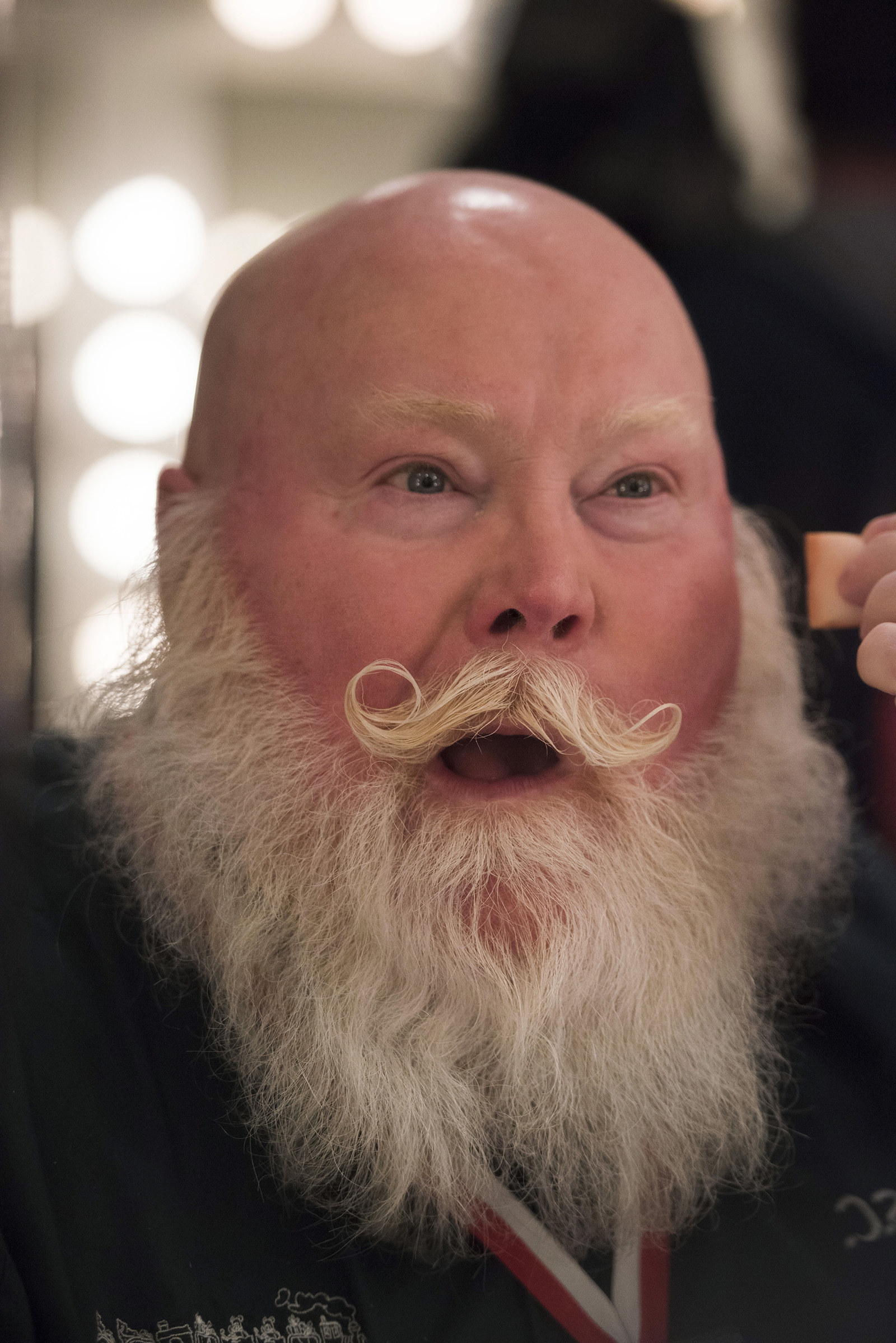 Wayne Wolczak, right, of Lafayette, Indiana, examines how well he applied makeup to his cheeks.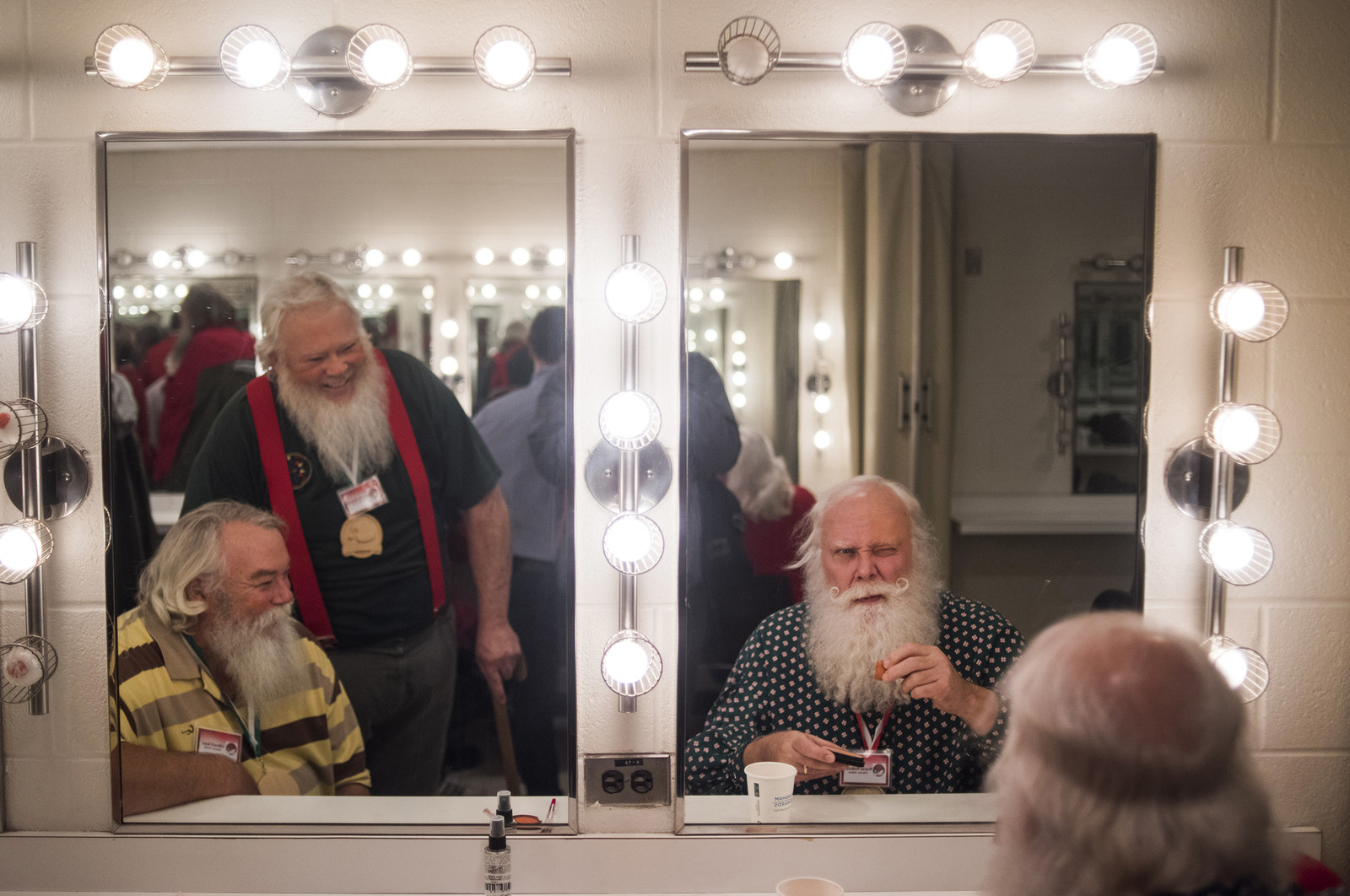 This year's Charles W. Howard Santa School medal. The school opened in 1937, making 2017 its 80th year in operation.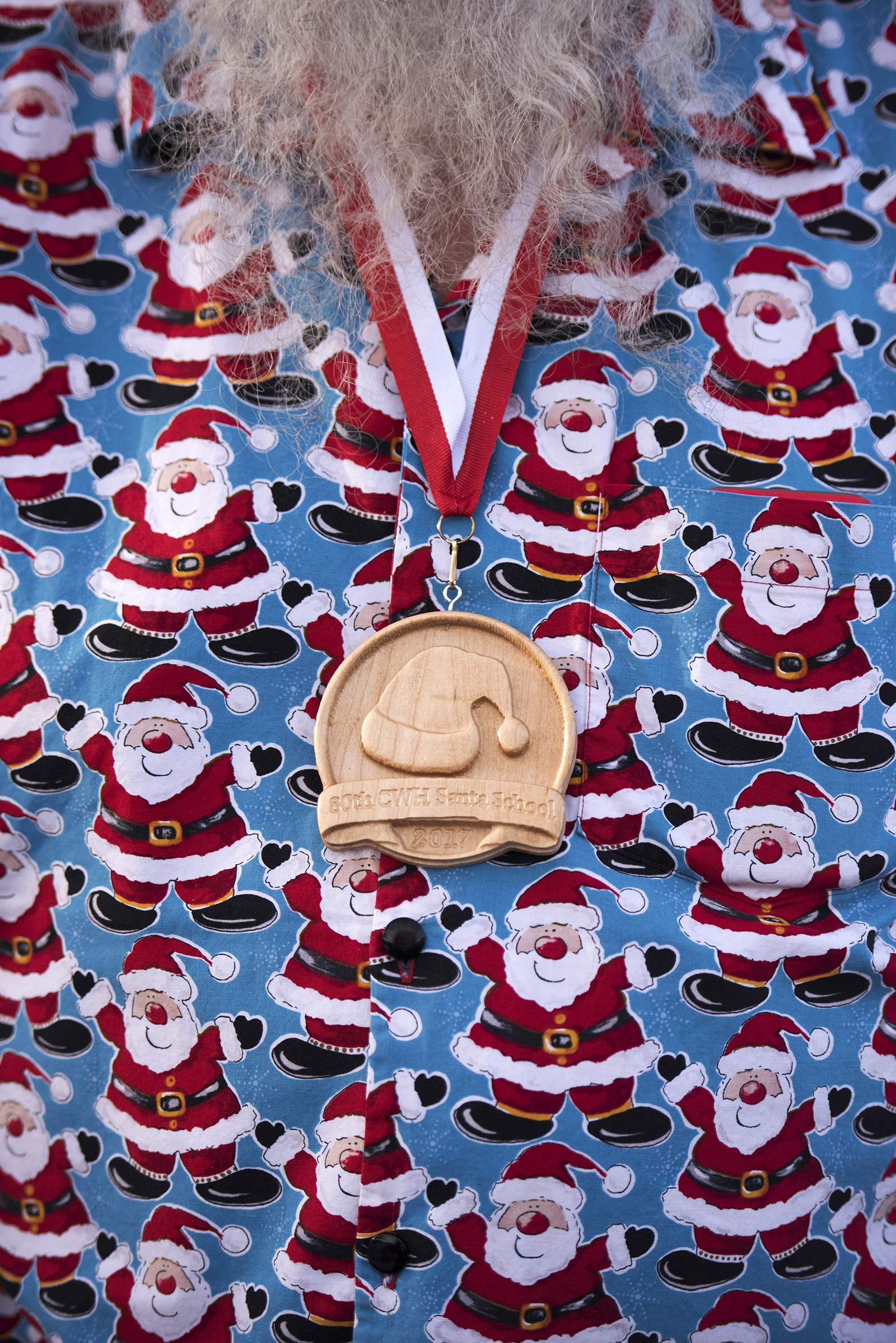 Steve Gilliam, left, of Chapel Hill, North Carolina, and Leon Mcbryde of Buchanan, Virginia, make their way to a bus headed to the North Pole Express train in Owosso, Michigan.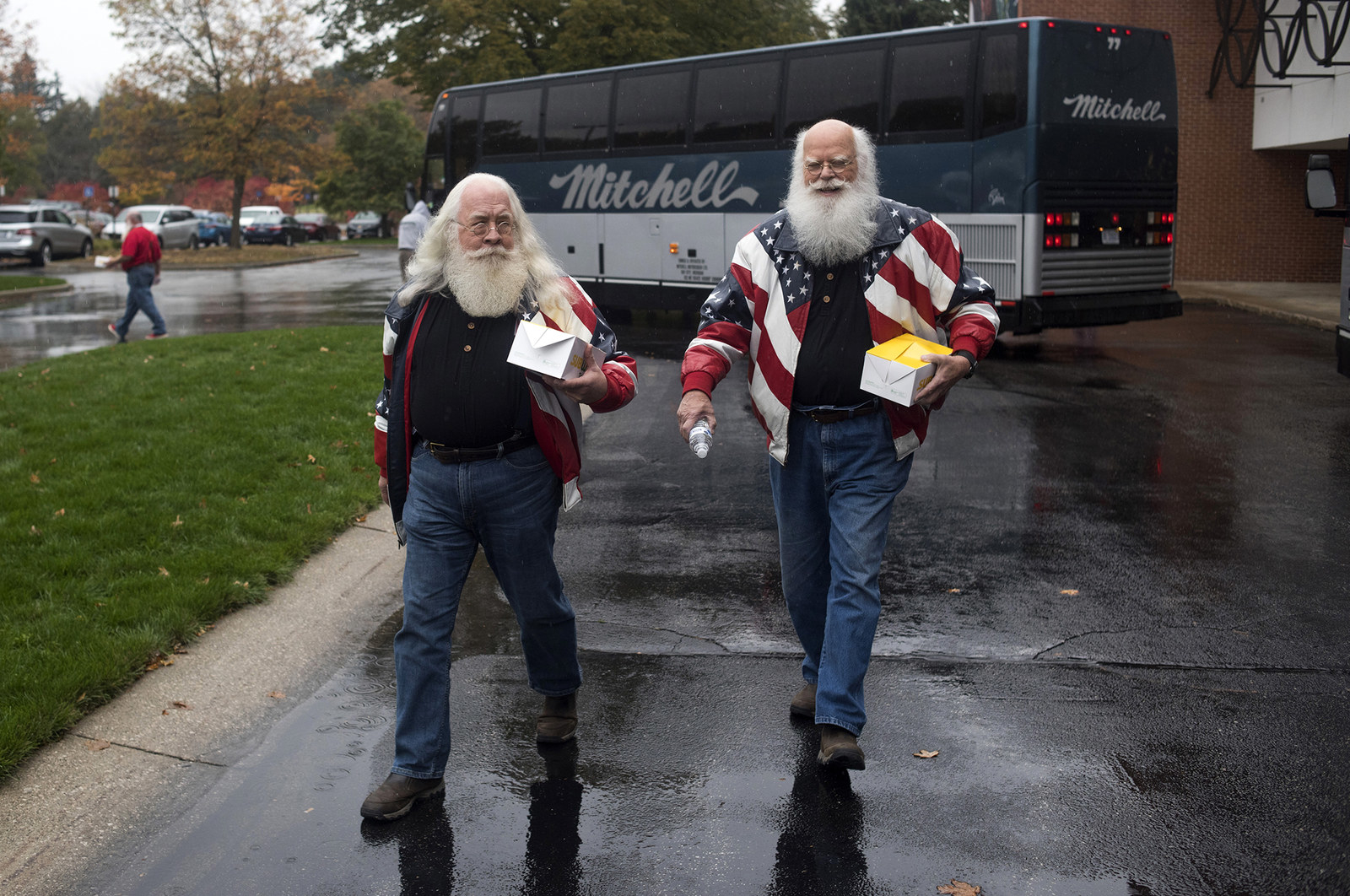 Ted Duffield of Belton, Texas, checks out the North Pole Express train before he boards. The train was used as a model for the train in the film Polar Express.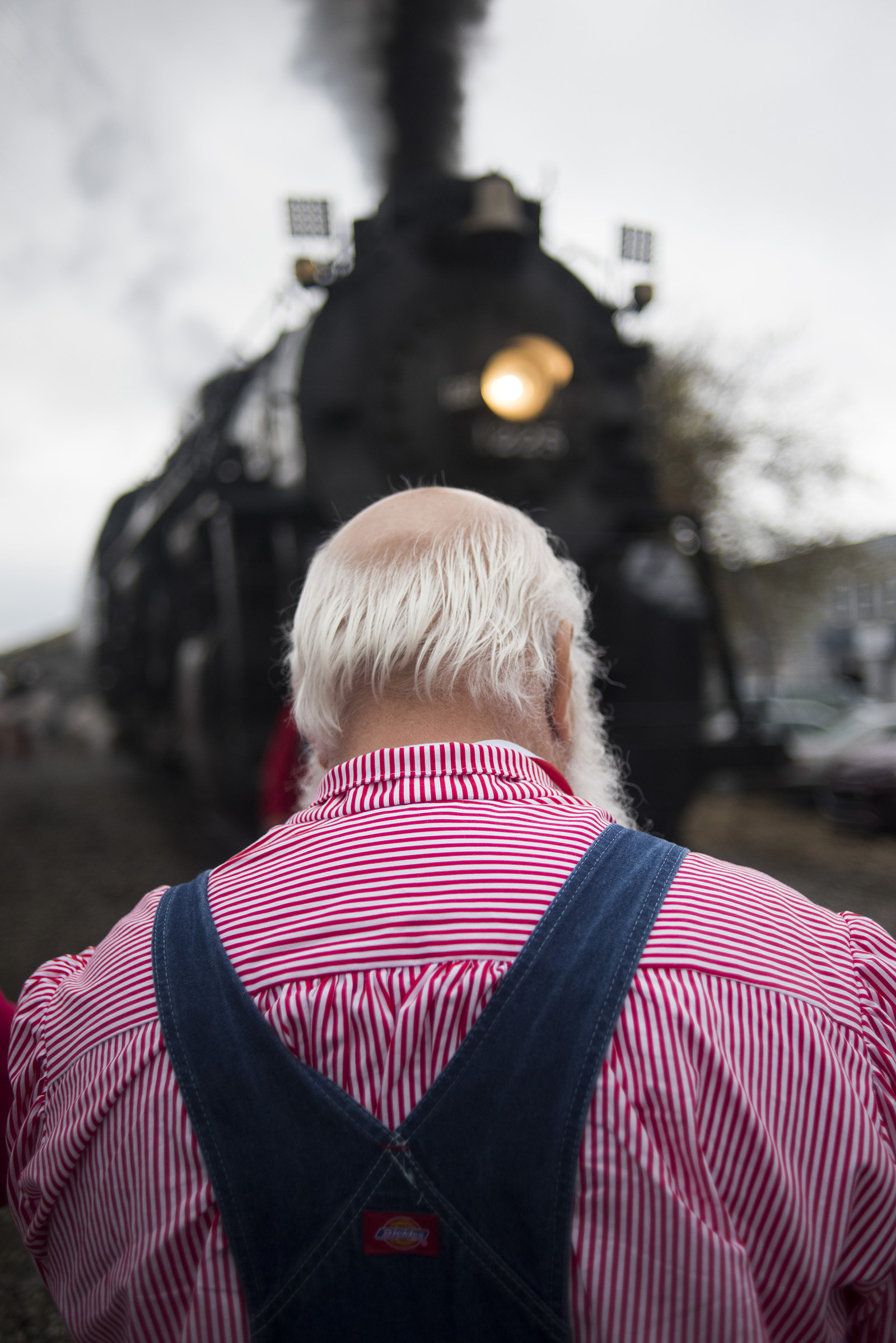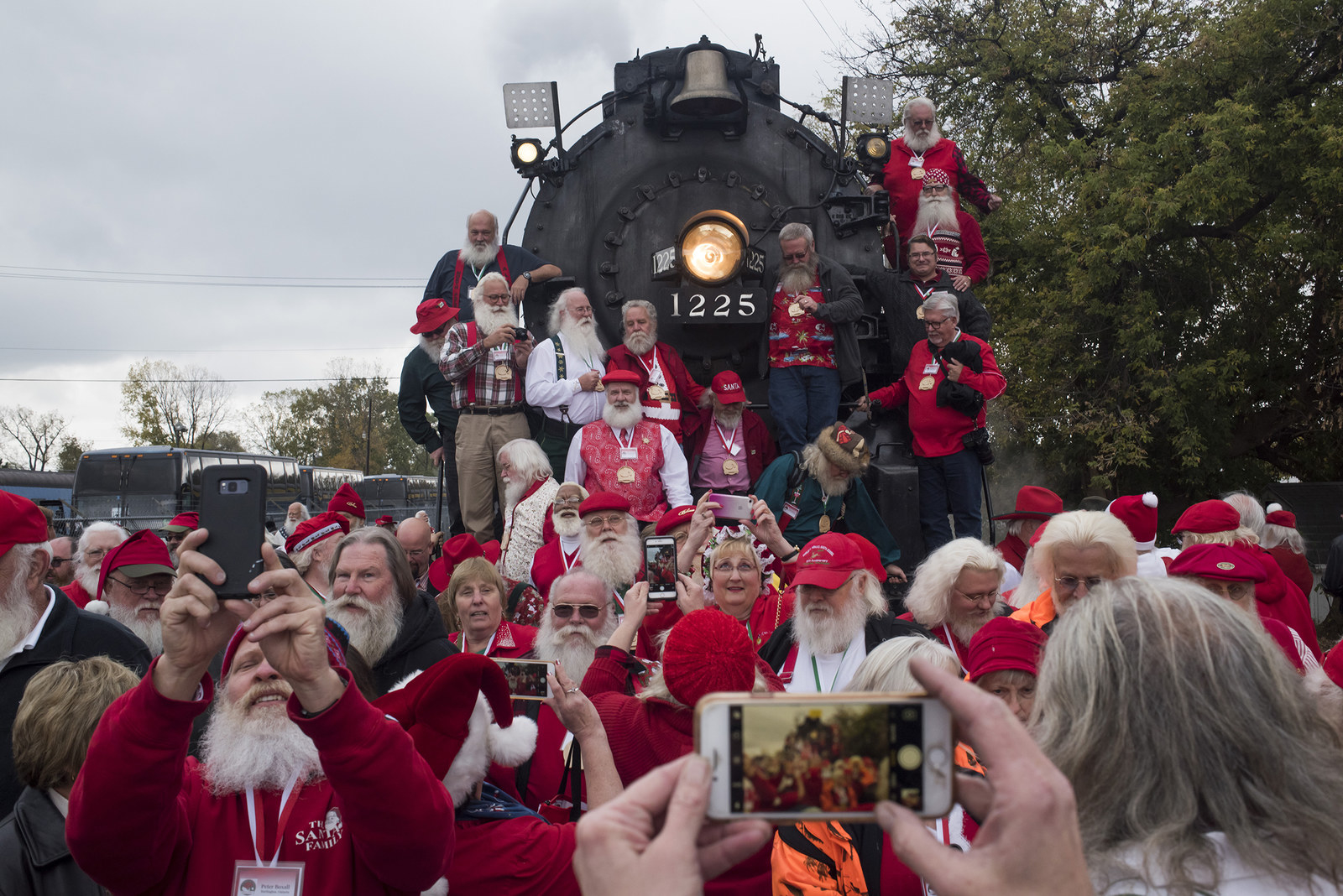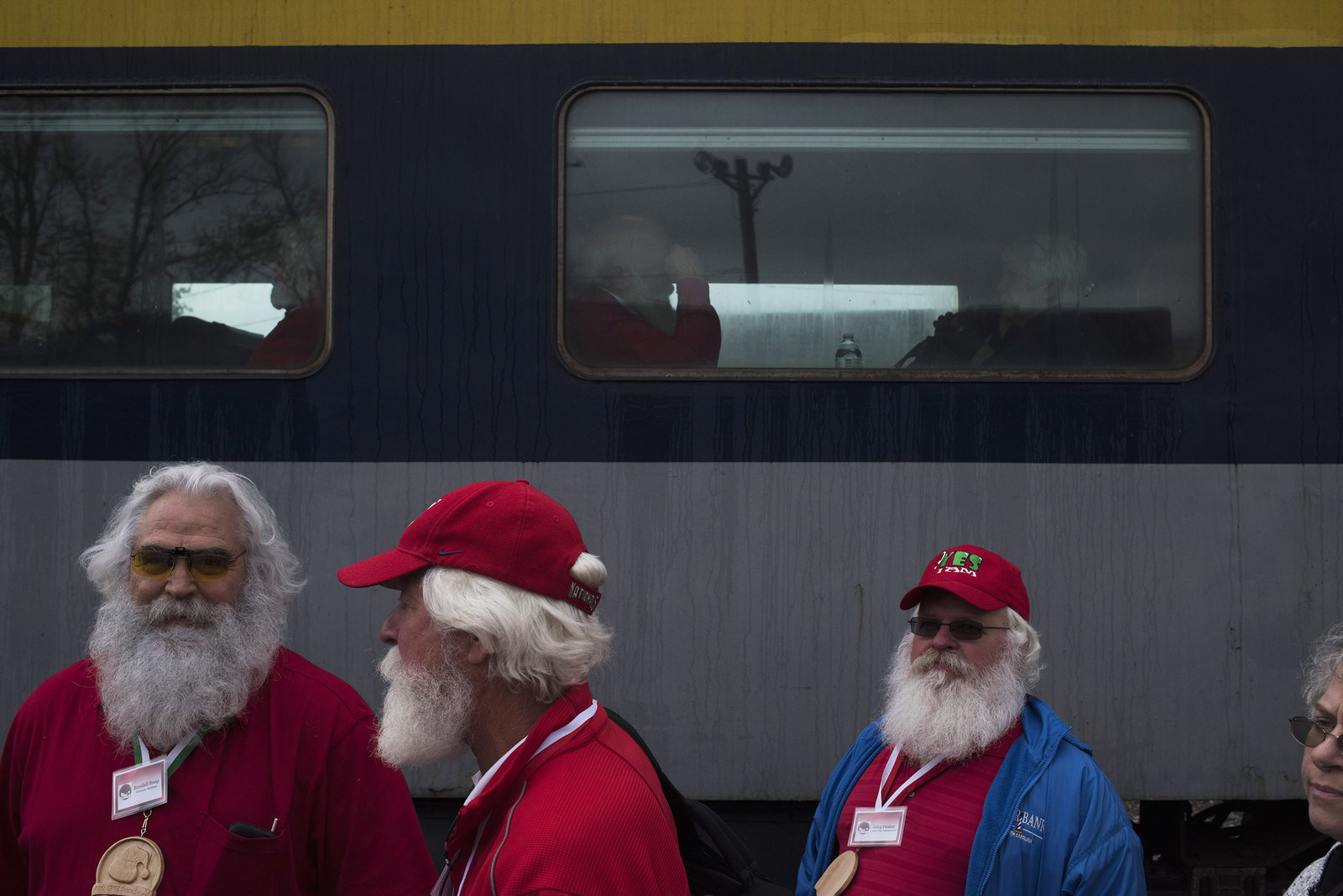 John Collison of Macomb, Michigan, squeezes in a nap while waiting for the train ride to begin.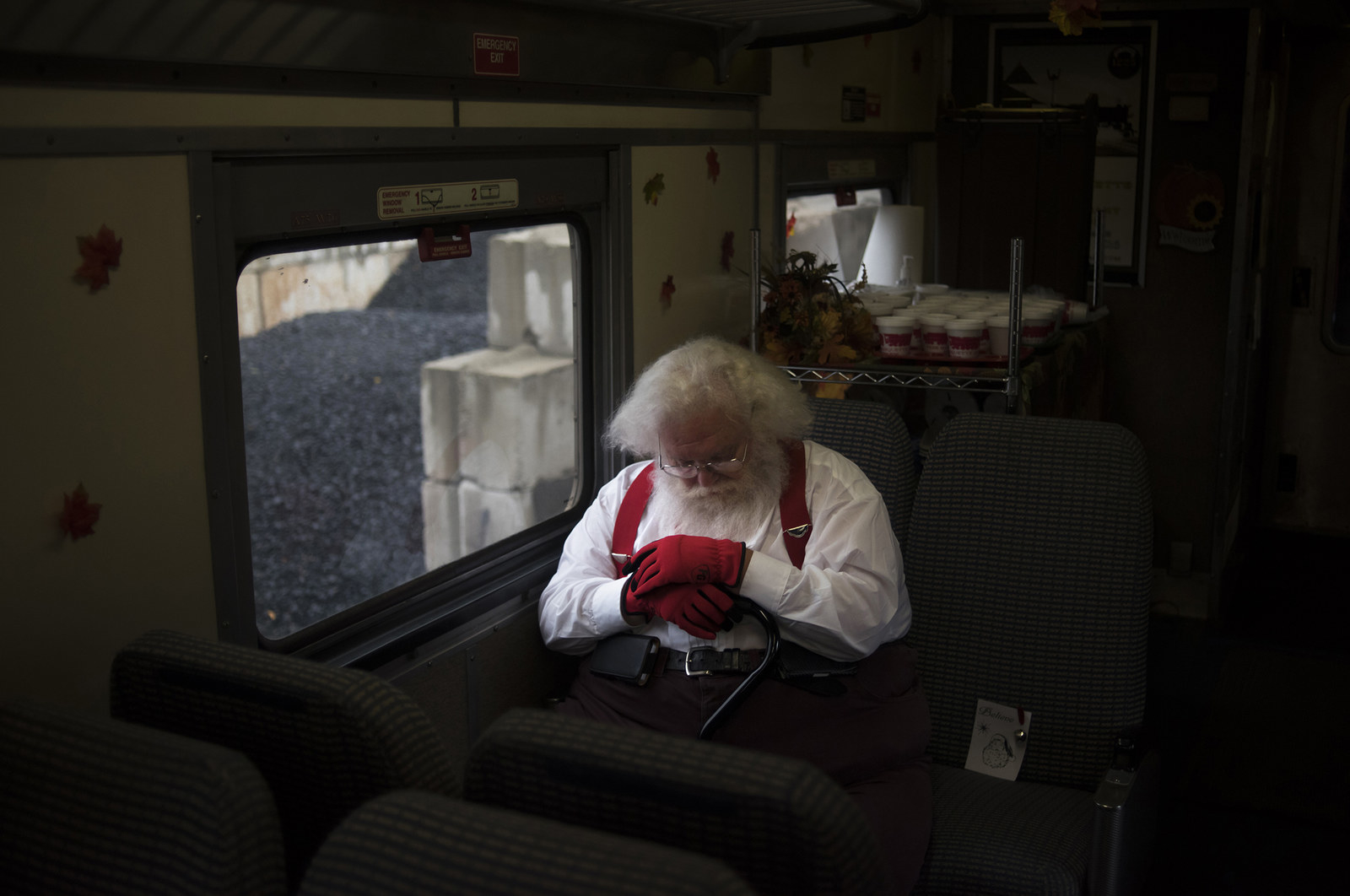 Jerry Julian of Colorado Springs, Colorado, looks on as the North Pole Express train leaves the station.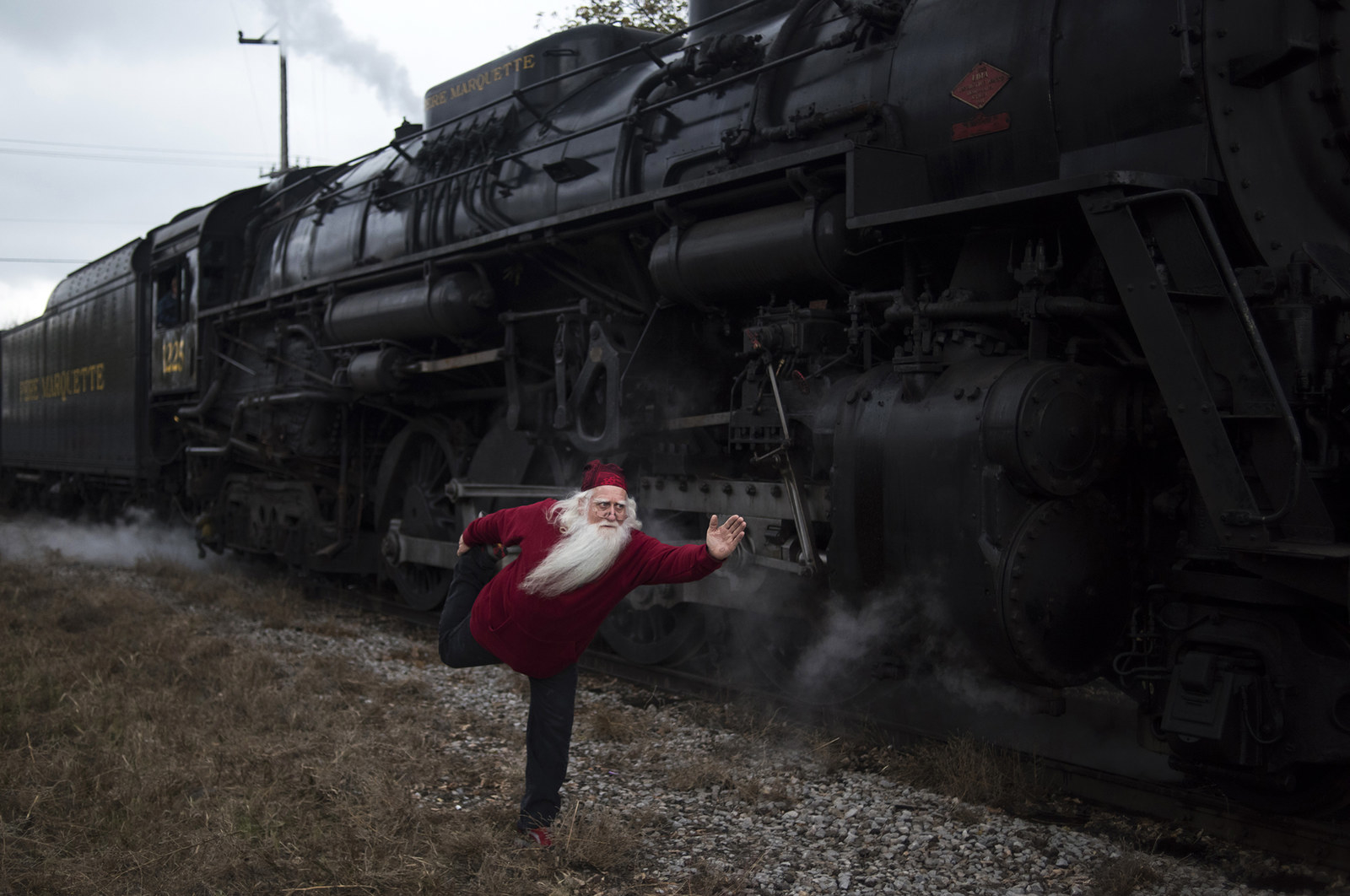 Rick Rosenthal of Atlanta, Georgia, talks to a couple sitting at the bar in the Bavarian Inn Restaurant.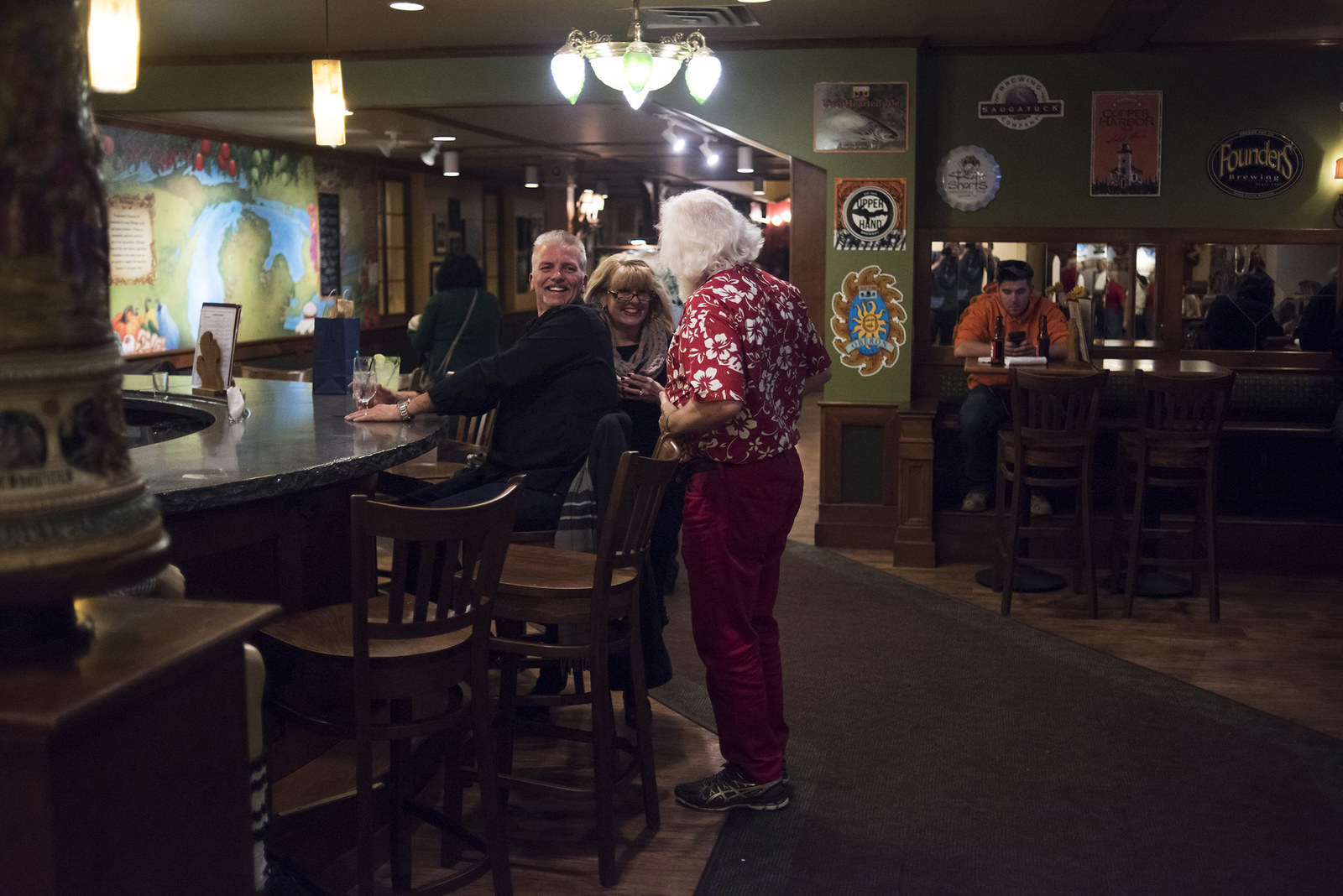 Fred Ostaer of Norway shakes hands with children at Bronner's Christmas Wonderland. Bronner's bills itself as the world's largest Christmas store.
Glenn Westberry of Houston, Texas, strolls through aisles of ornaments.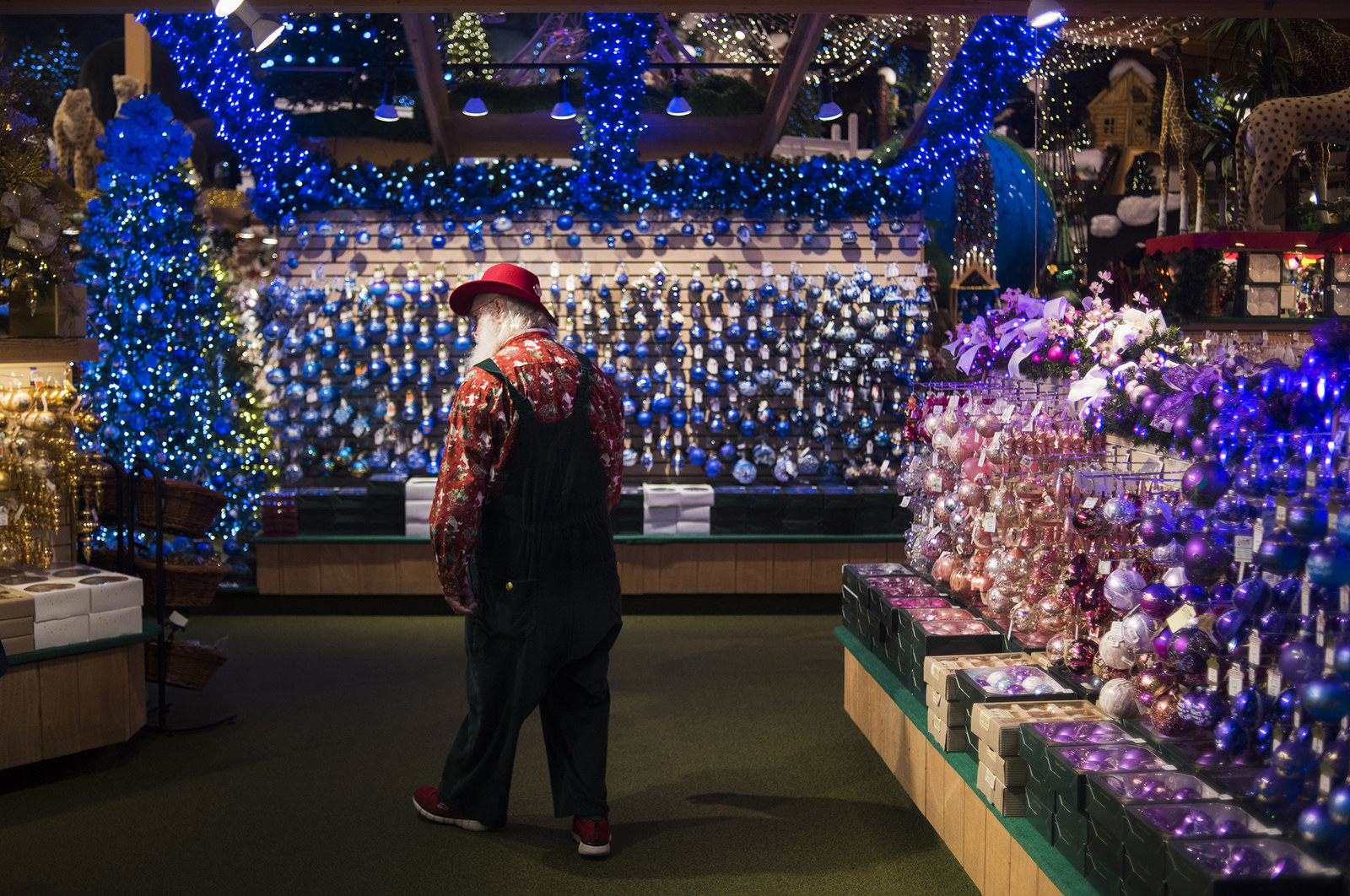 Santa School attendees browse the suit and beard options at Bronner's Christmas Wonderland.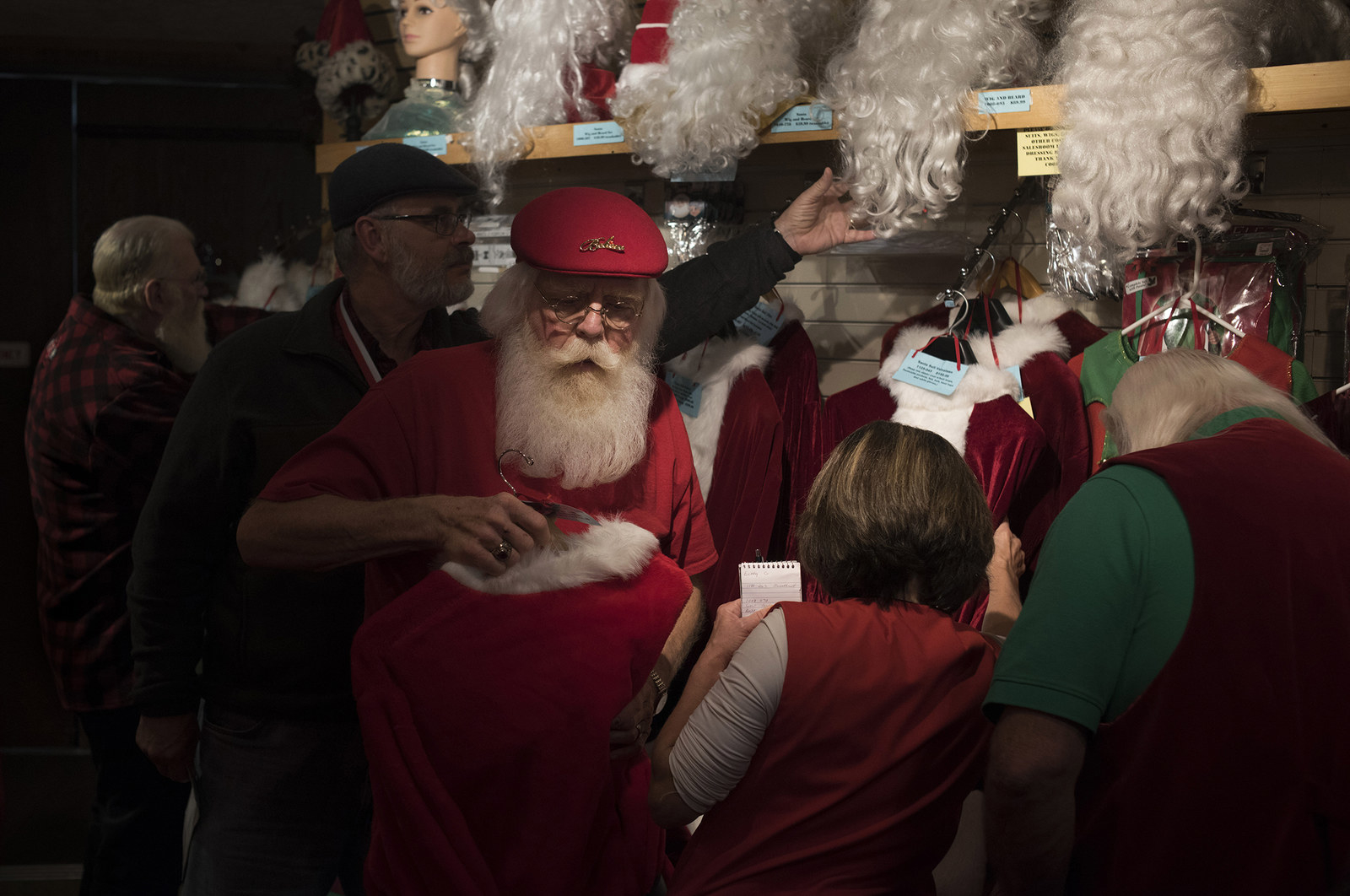 Jerry Owens, left, of New Albany, Indiana, and David Becherer of Madison, Illinois, let out a spirited ho-ho-ho while performing vocal training exercises.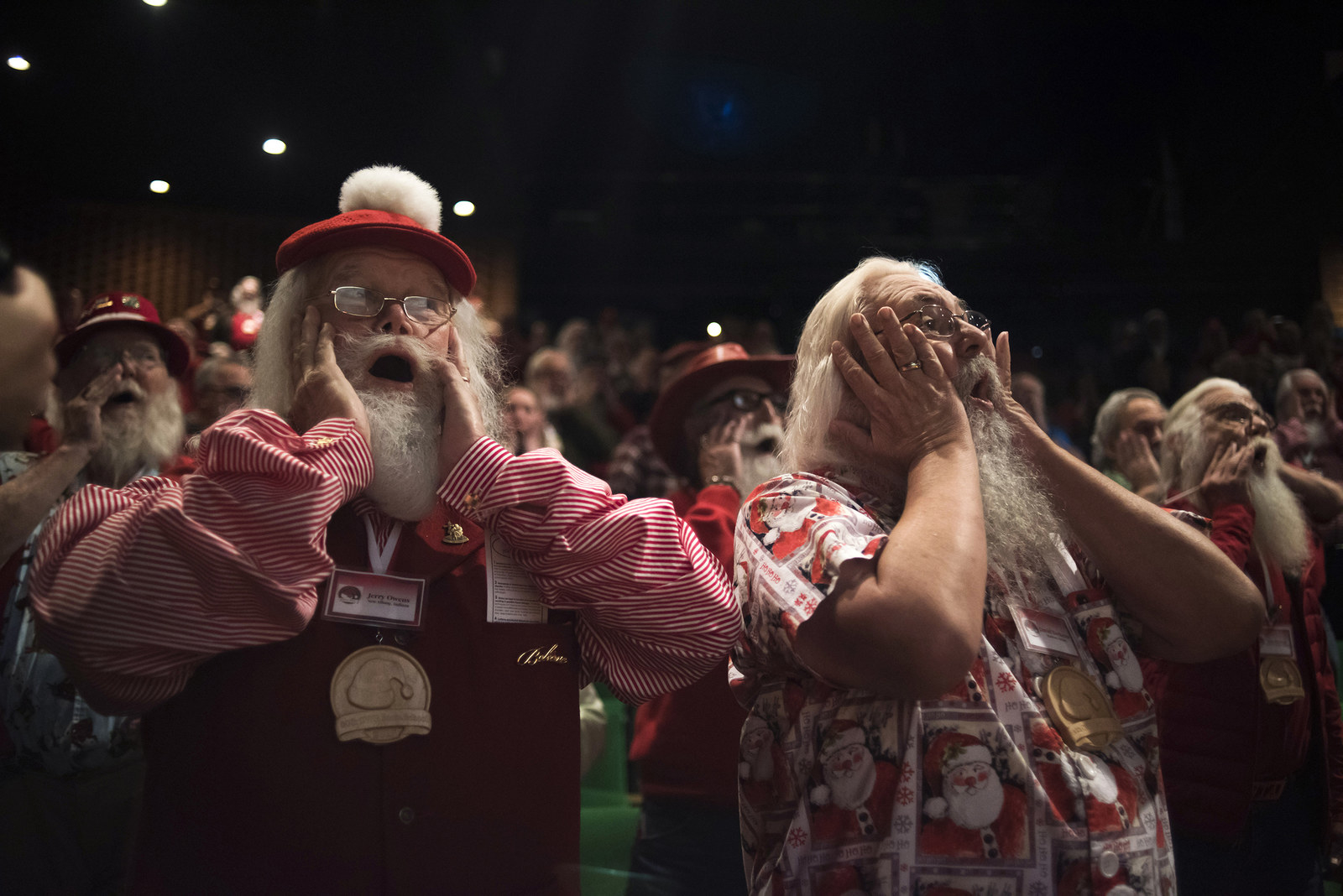 Rick Rosenthal of Atlanta, Georgia, works on his flexibility during a health and wellness session.
Cortney Lofton of Northridge, California, helps carry out a sleigh.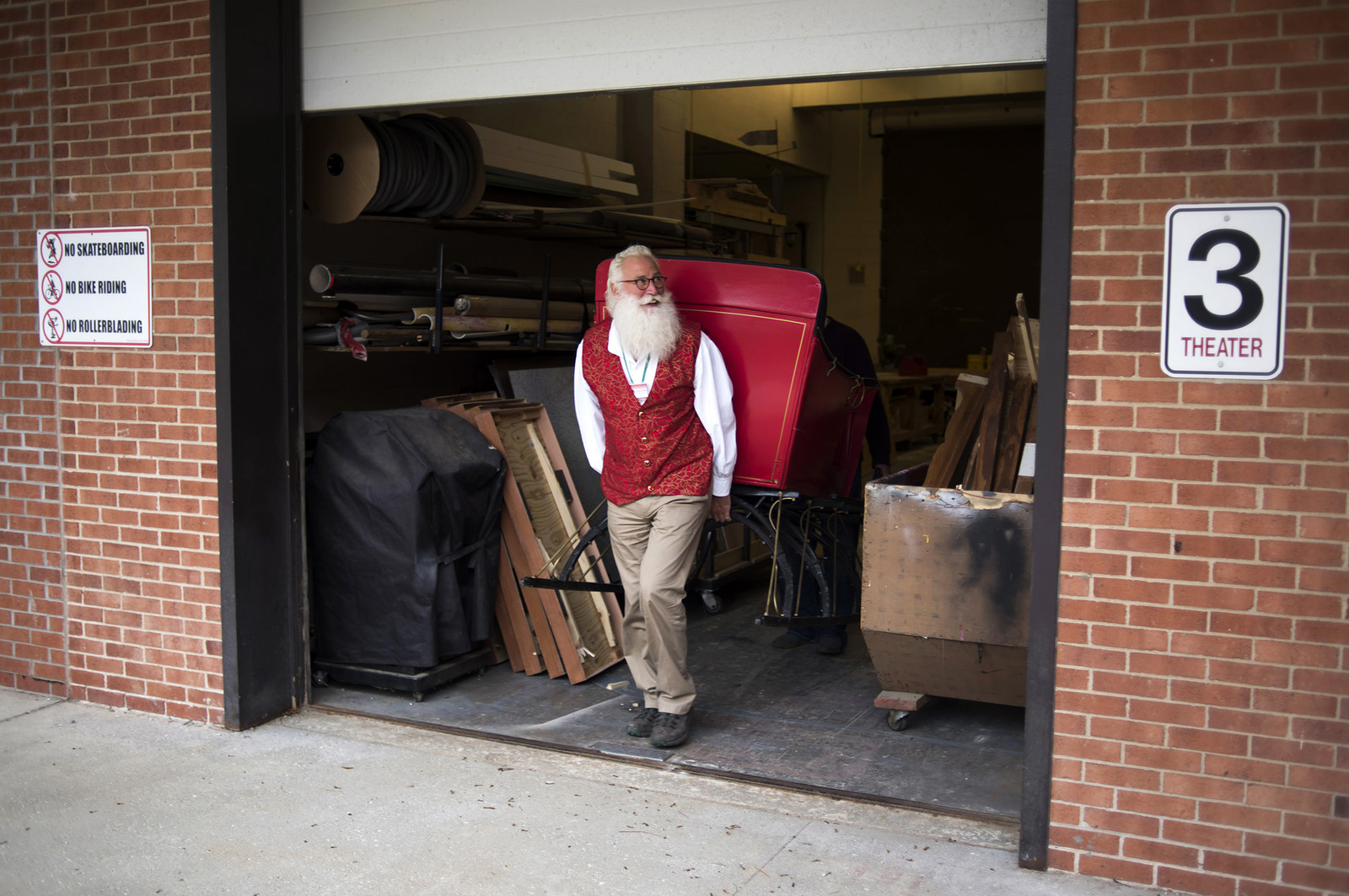 A sleigh with toys is loaded onto a trailer as the school's sessions come to an end.
With the school's sessions over, the Santas head back home well-prepared for this year's holiday festivities.