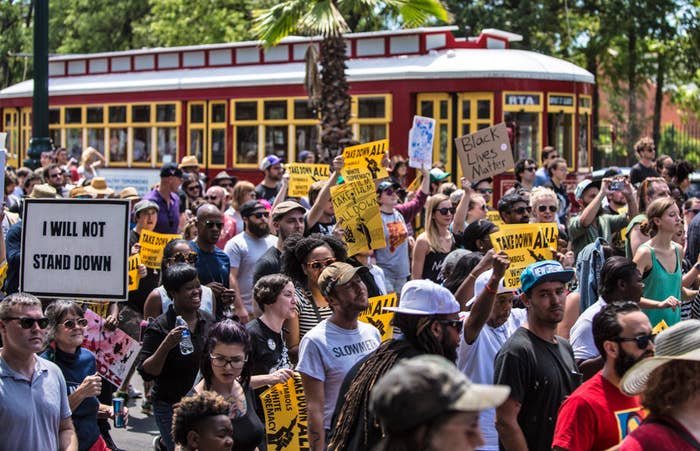 On Sunday, May 7, New Orleans activist group Take Em Down NOLA organized a celebration and march to the Robert E. Lee monument in support of the removal of Confederate monuments.
Democratic mayor Mitch Landrieu approved the removal of four monuments following Dylann Roof's mass murder of nine black churchgoers in 2015. The Liberty Place Monument, a tribute to a white supremacist uprising erected in 1891, was the first to be removed in April 2017. The three remaining monuments set to be removed are statues of Jefferson Davis, the Confederate president, and Confederate Gens. P.G.T. Beauregard and Robert E. Lee.
Marchers were met at Lee Circle by protesters opposing the Confederate monuments' removal where tension was mounting.