Pictures have started to emerge of the tent city in Tornillo, Texas, that was built to house immigrant children separated from their families at the border.
Nearly 2,000 children were separated from their parents in the first six weeks of President Trump's zero-tolerance policy, according to statistics released by the Department of Homeland Security (DHS).
The DHS had planned to erect a compound of large tents that are estimated to hold 450 beds, sources told NBC News last week.
Rep. William Hurd, who represents the district where the shelters have been erected, called the facility "a manifestation of a failed policy."
In a fact sheet released Monday, DHS officials said that children in custody are "provided with appropriate care, including medical care, mental health care, and educational programs."
The DHS also said that officials may separate a parent or legal guardian from their child for several reasons, including situations where they cannot ascertain the parental relationship, when a child may be at risk, or if the parent is referred for criminal prosecution, including illegal entry.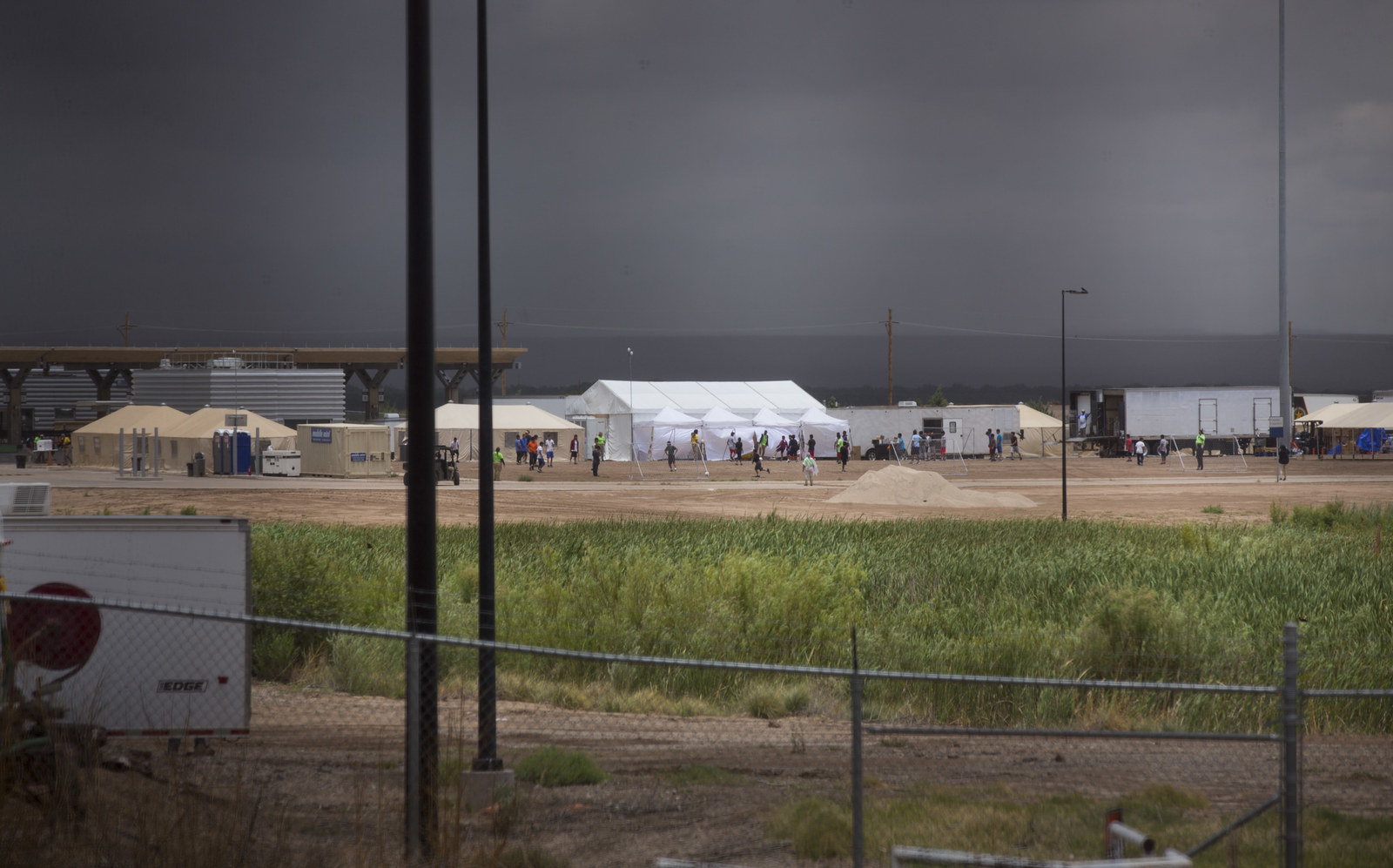 However, two months after the Trump administration began separating children from their parents along the US–Mexico border, authorities cannot say what procedures exist to reunite them even after the illegal entry cases have been resolved.