These Two Young Women Organized A National Die-In To Protest Gun Violence
"We still care about this and we are not going anywhere anytime soon."
Today marked the second anniversary of the Pulse nightclub shooting in Orlando, where 49 people lost their lives. In memory of the victims, "die-in" demonstrations took place in cities across the country, including Washington, DC; Des Moines, Iowa; Las Vegas; and Los Angeles, with support from a number of organizations including the Women's March Foundation and March for Our Lives, the organization born out of the Feb. 14 shooting at Marjory Stoneman Douglas High School in Parkland, Florida.
In Los Angeles, the demonstration was spearheaded by two young women, Oona Wuolijoki, 20, and Eve Levenson, 18, who previously worked with the founders of March for Our Lives Los Angeles and Students Next Up. Participants were asked to drop to the ground for 12 minutes (or 720 seconds) to represent "the number of lives lost due to mass shootings since the Pulse nightclub massacre." According to the event's Facebook page, "the bodies of the protesters serve as a physical reminder of the cost of the politicians' inaction."

"We wanted to call out the inaction of policymakers," Levenson said. "Specifically those who prioritize donations from the NRA over the lives of their constituents."
Photographer Kyle Grillot spent the day with the two organizers to capture how the event unfolded.
Organizer Oona Wuolijoki prepares signage for the "die-in."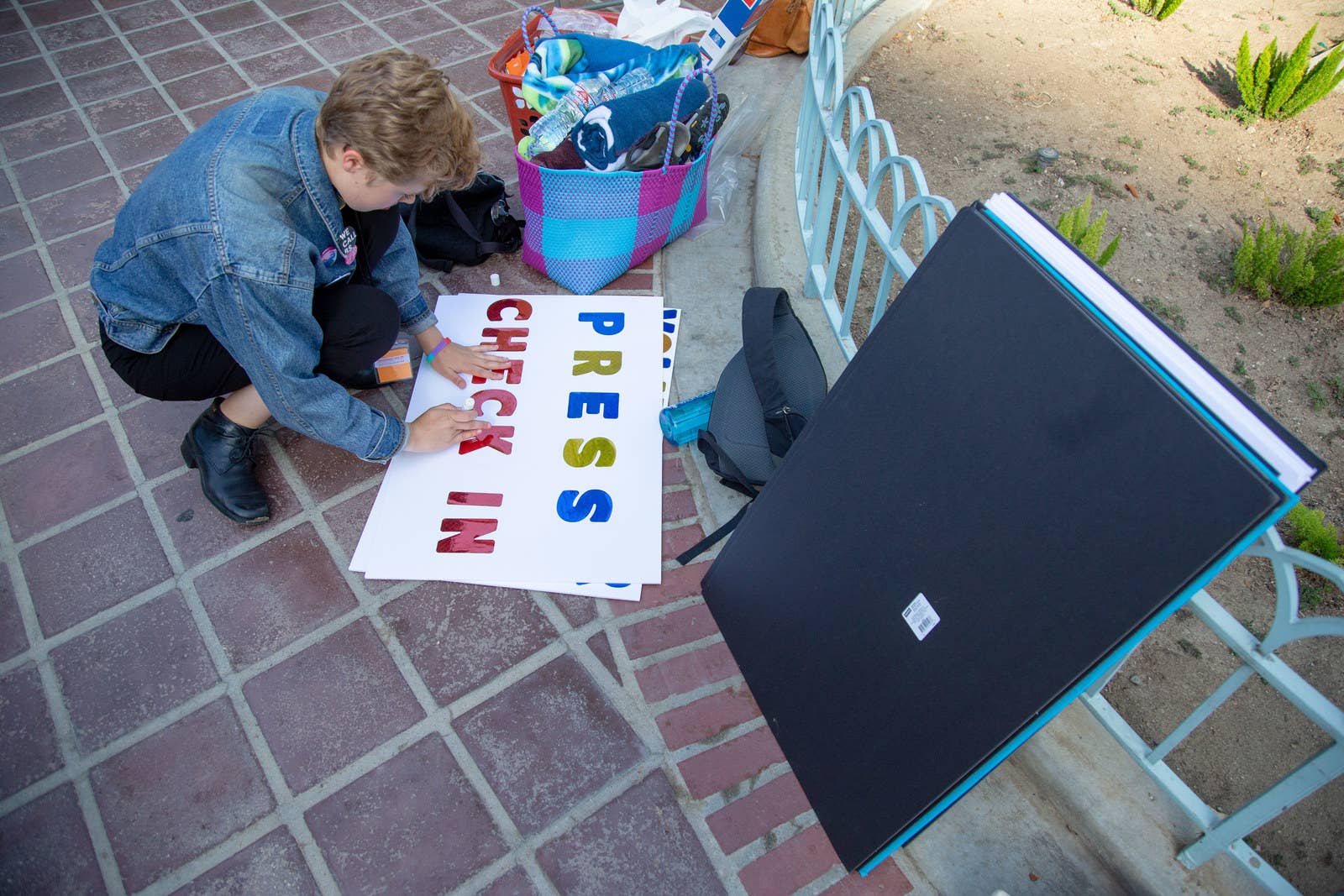 "We have seen an uprising in the anti-gun-violence movement, and we just want to take a stand and say that we are still here and we still care about this, and we are not going anywhere anytime soon," organizer Eve Levenson said.
Volunteers help the organizers create signs for the attendees.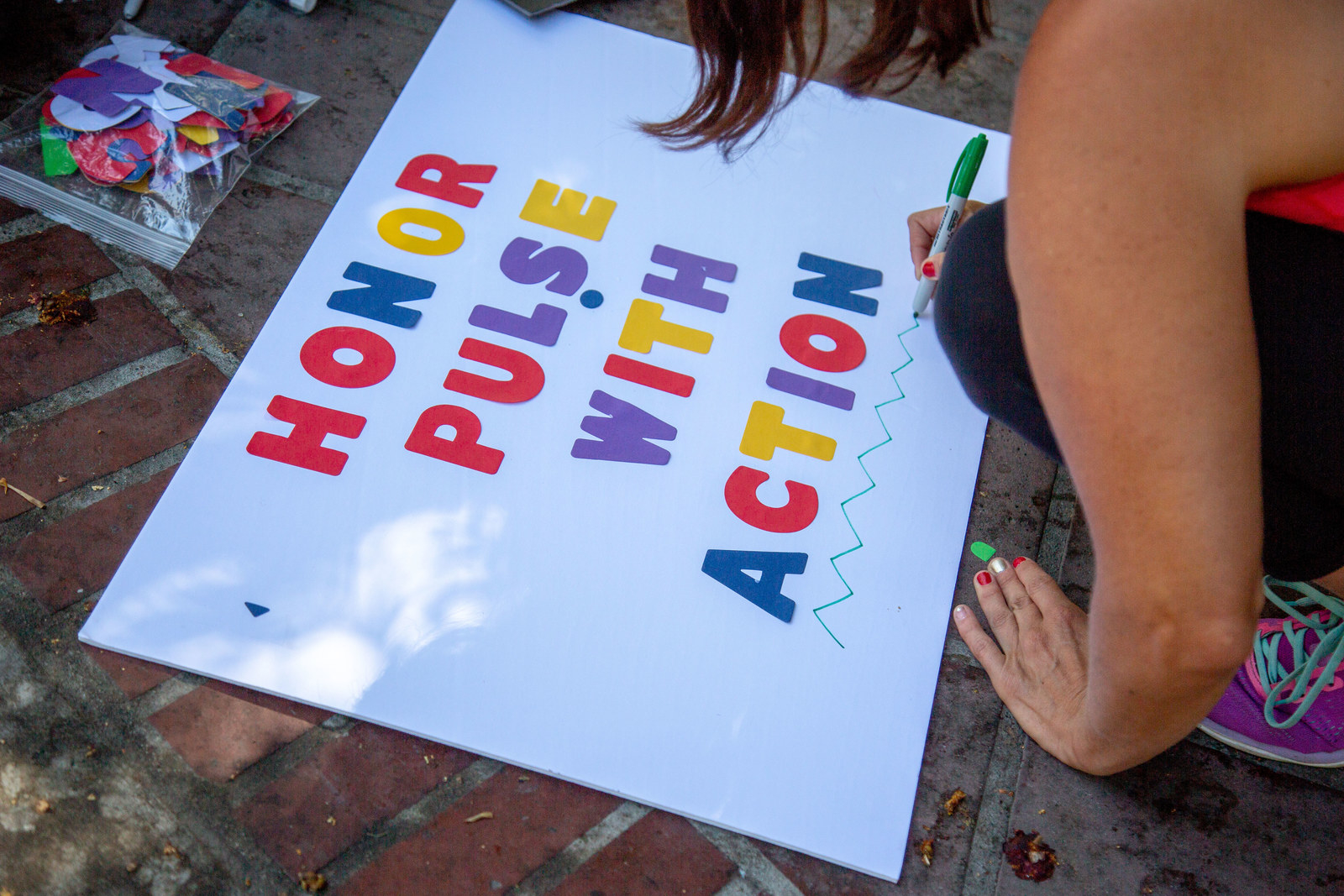 Levenson and Wuolijoki give an interview to a local news station before the event.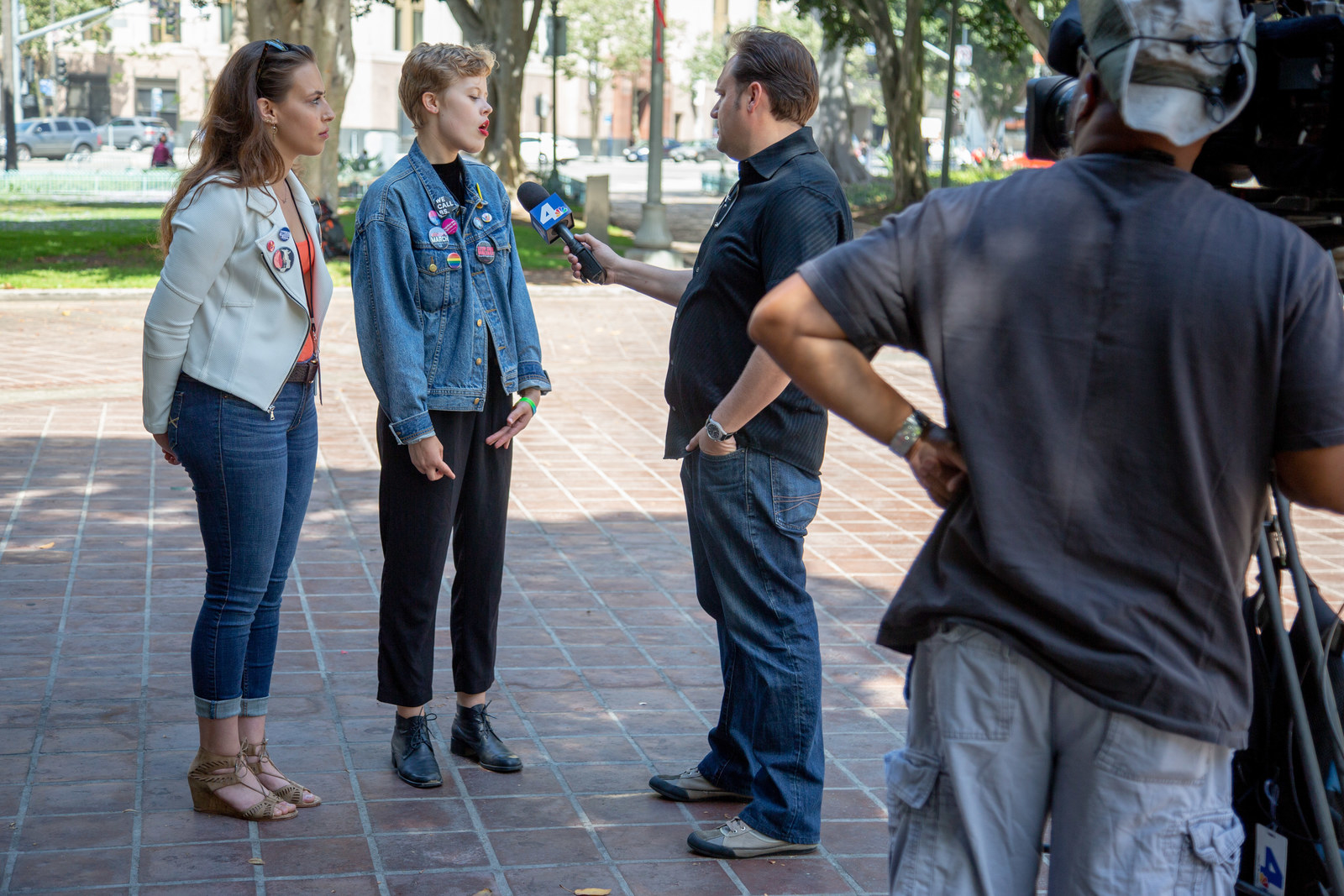 Noah Reich adds a photograph to a memorial for the 49 people who were gunned down at the Pulse nightclub on June 12, 2016.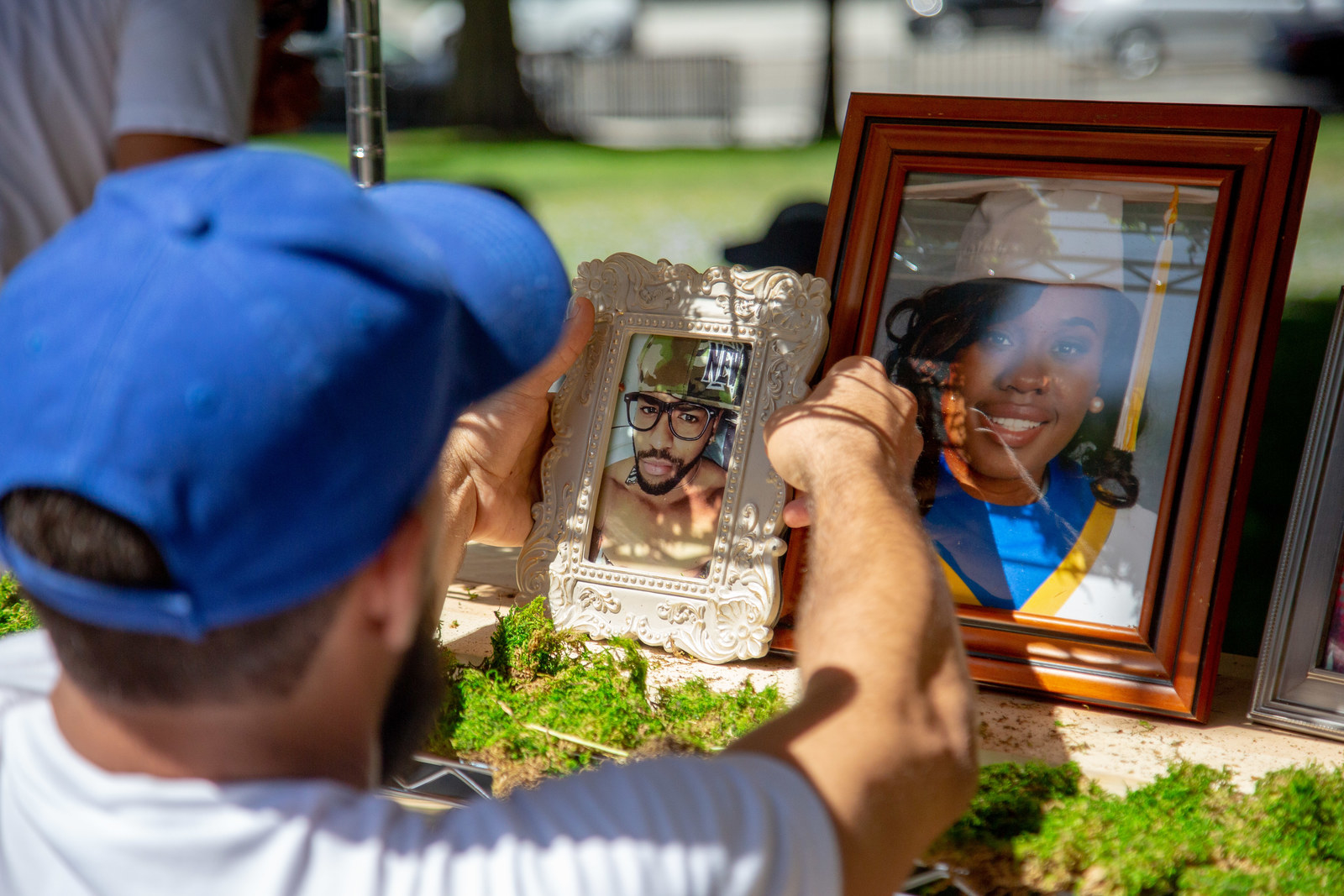 The memorial was created by Reich and his partner, David Maldonado.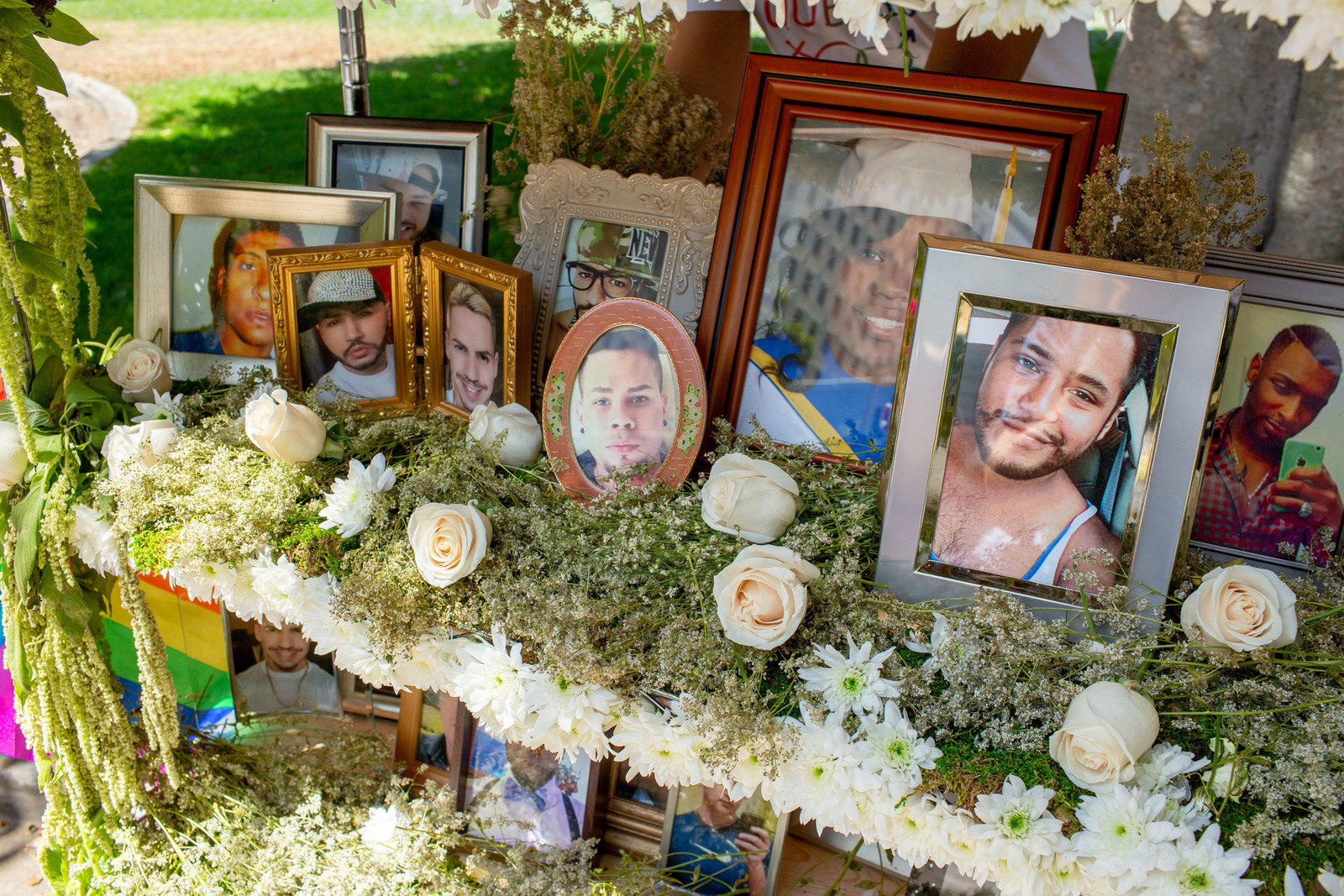 A rally begins outside of Los Angeles City Hall.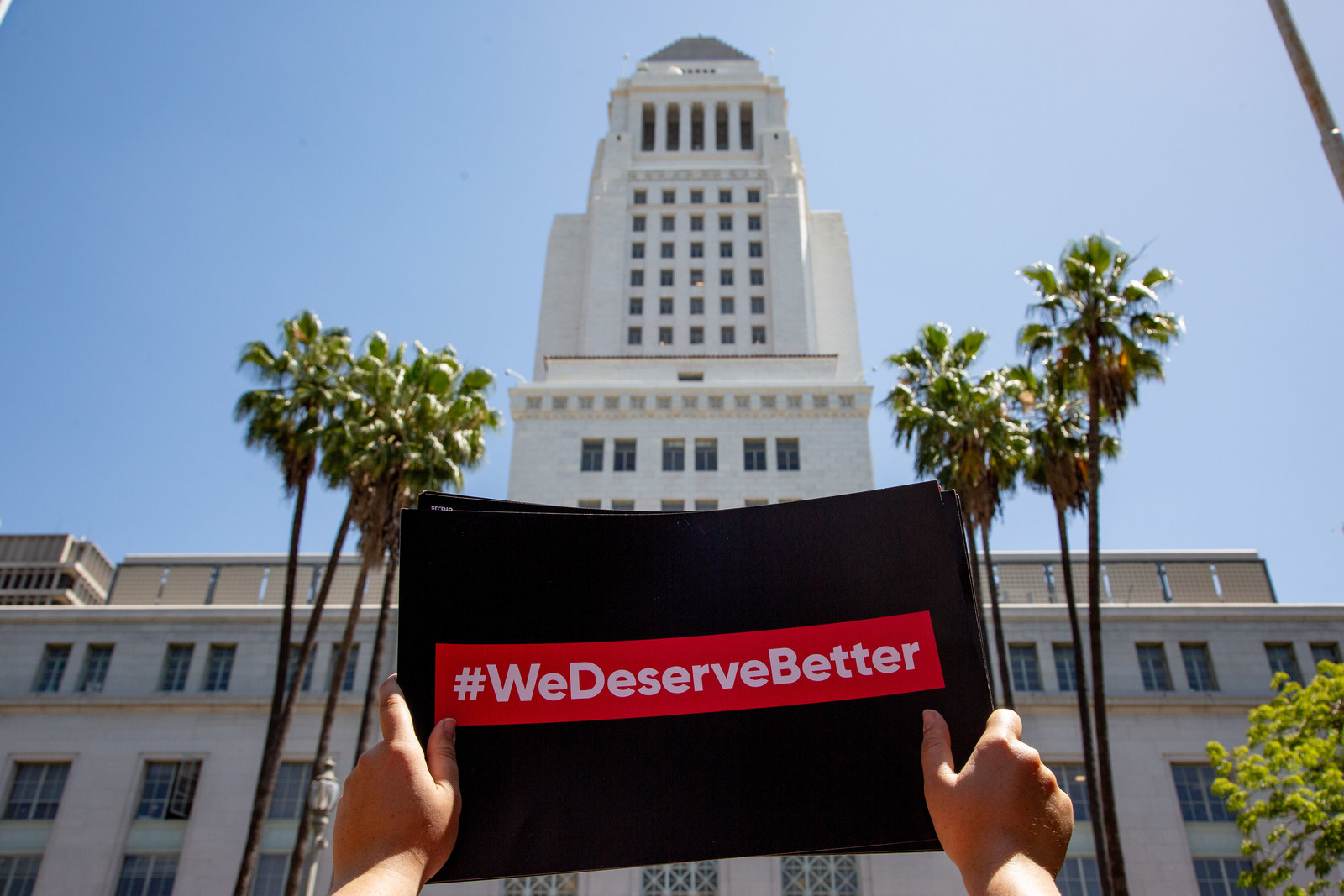 Emiko Herbert, 17, is one of many teens who took part in the rally and National Die-In in Los Angeles.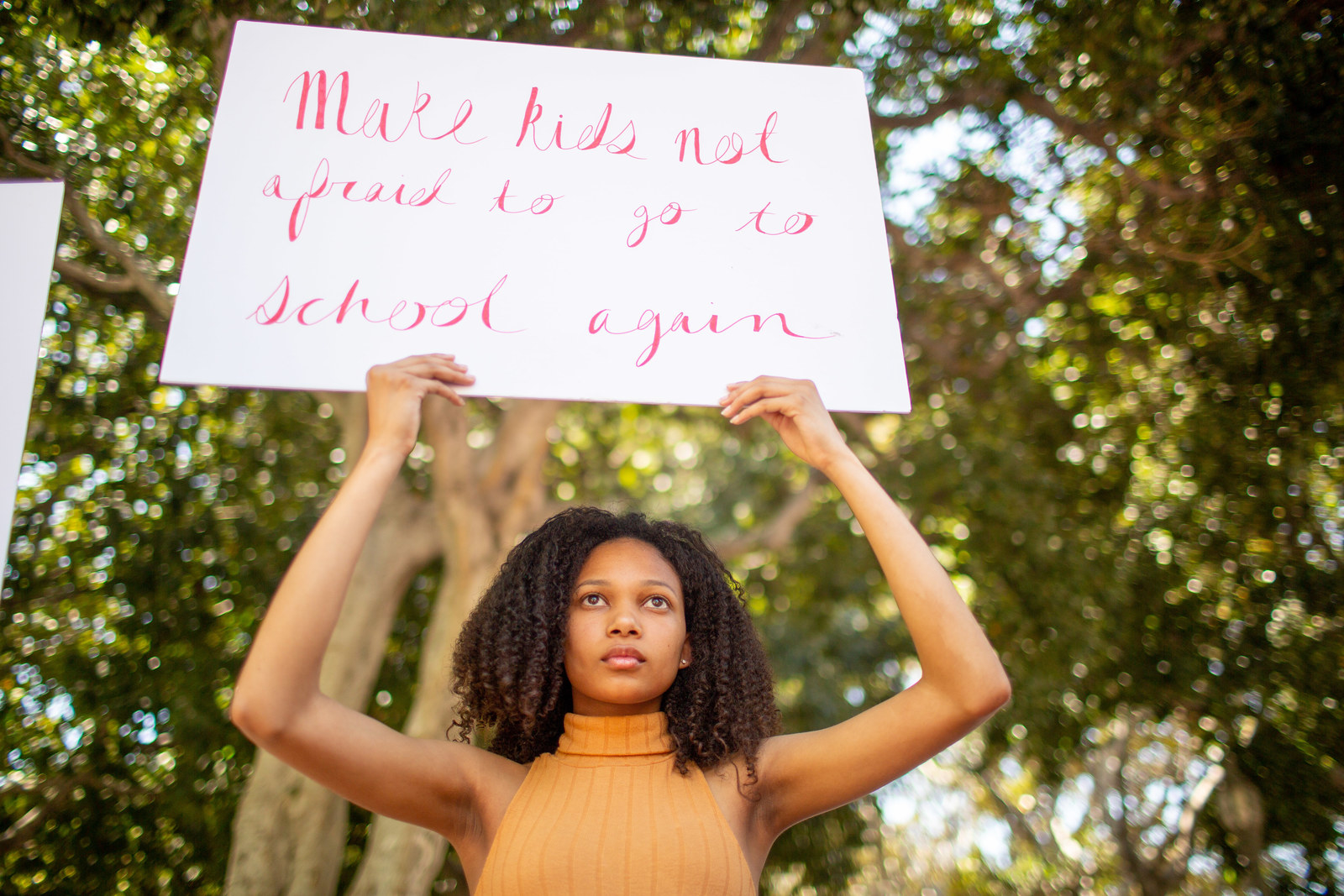 Wuolijoki speaks to the crowd before the die-in begins.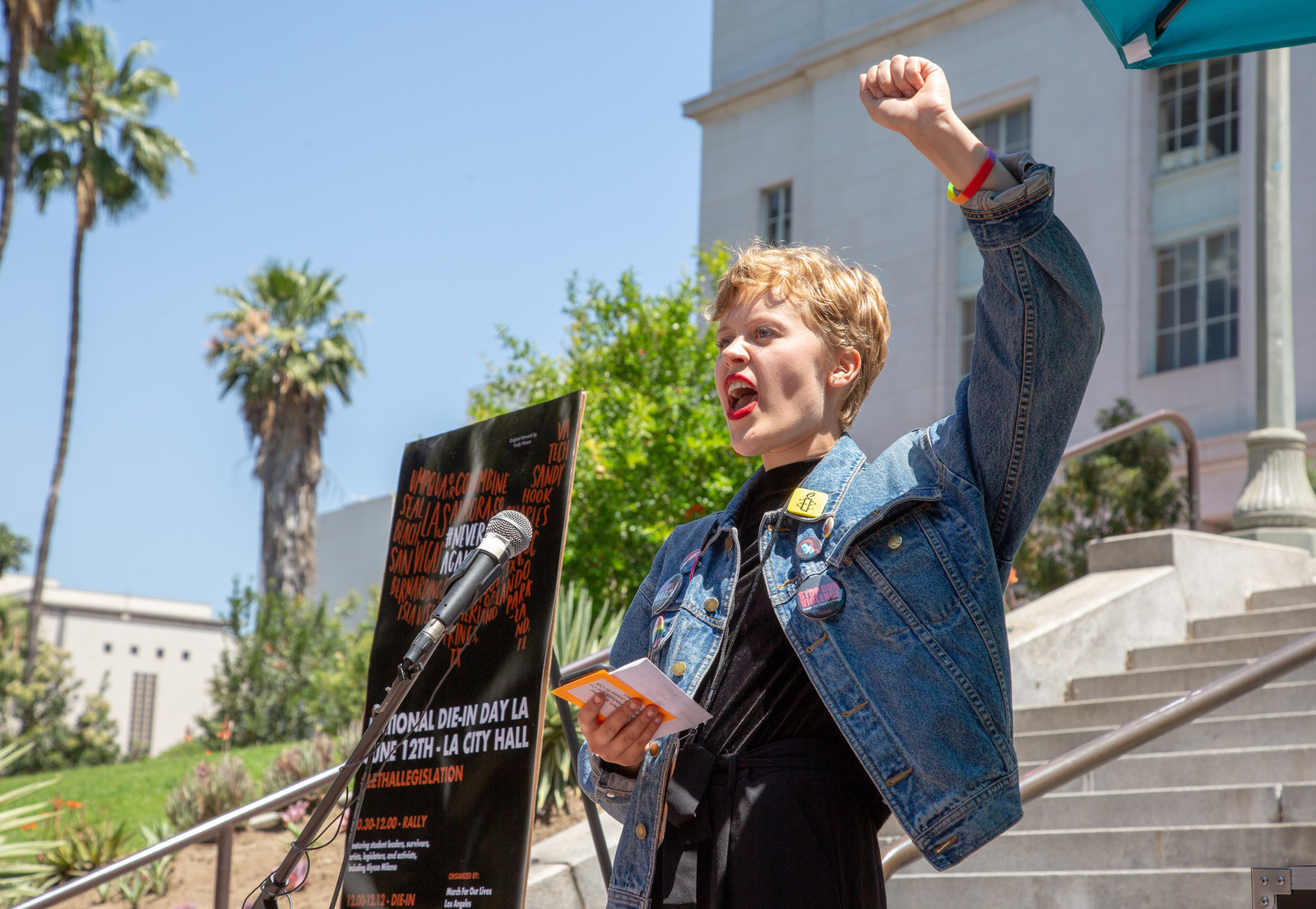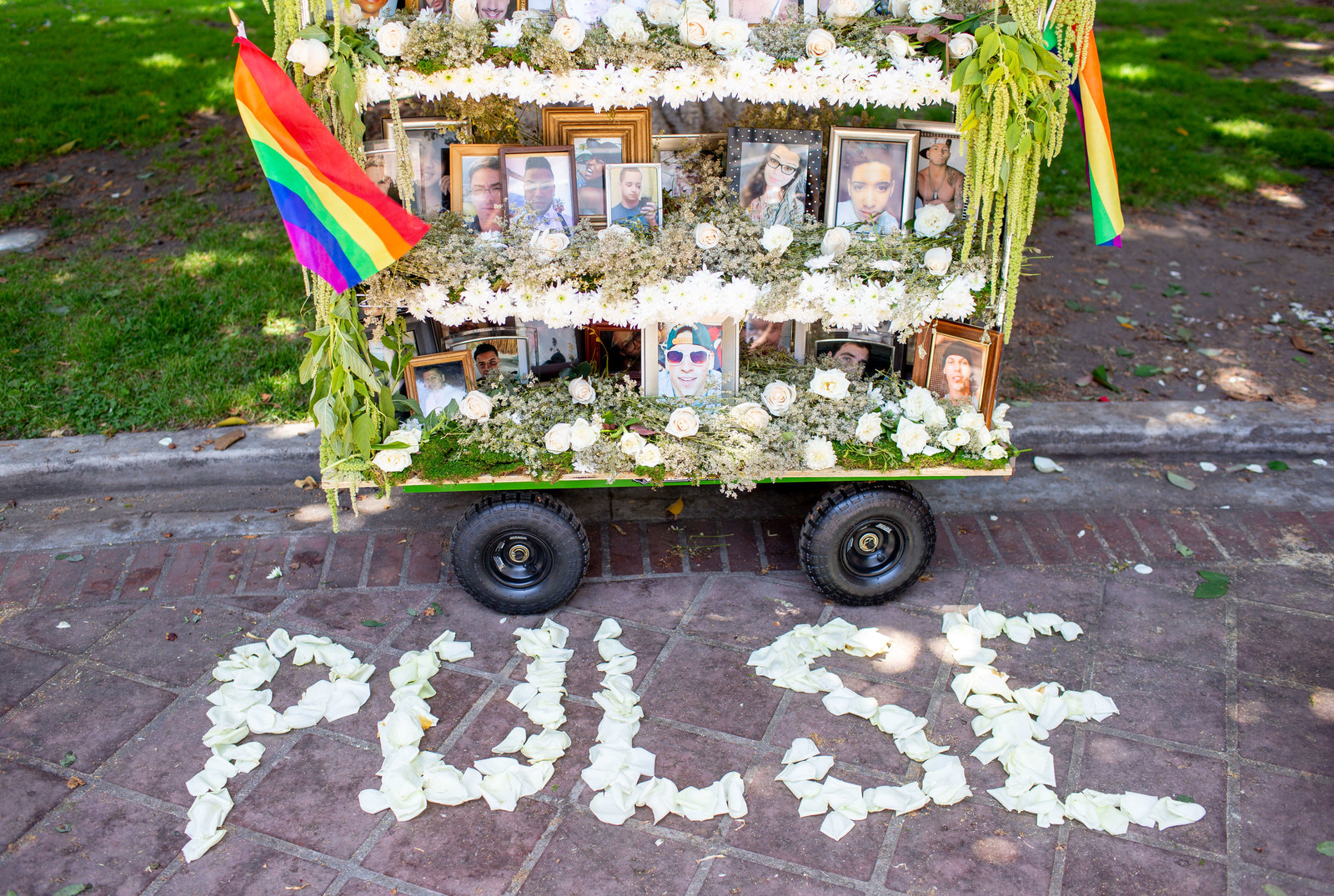 After the rally, attendees lie down in front of city hall for 720 seconds, or 12 minutes.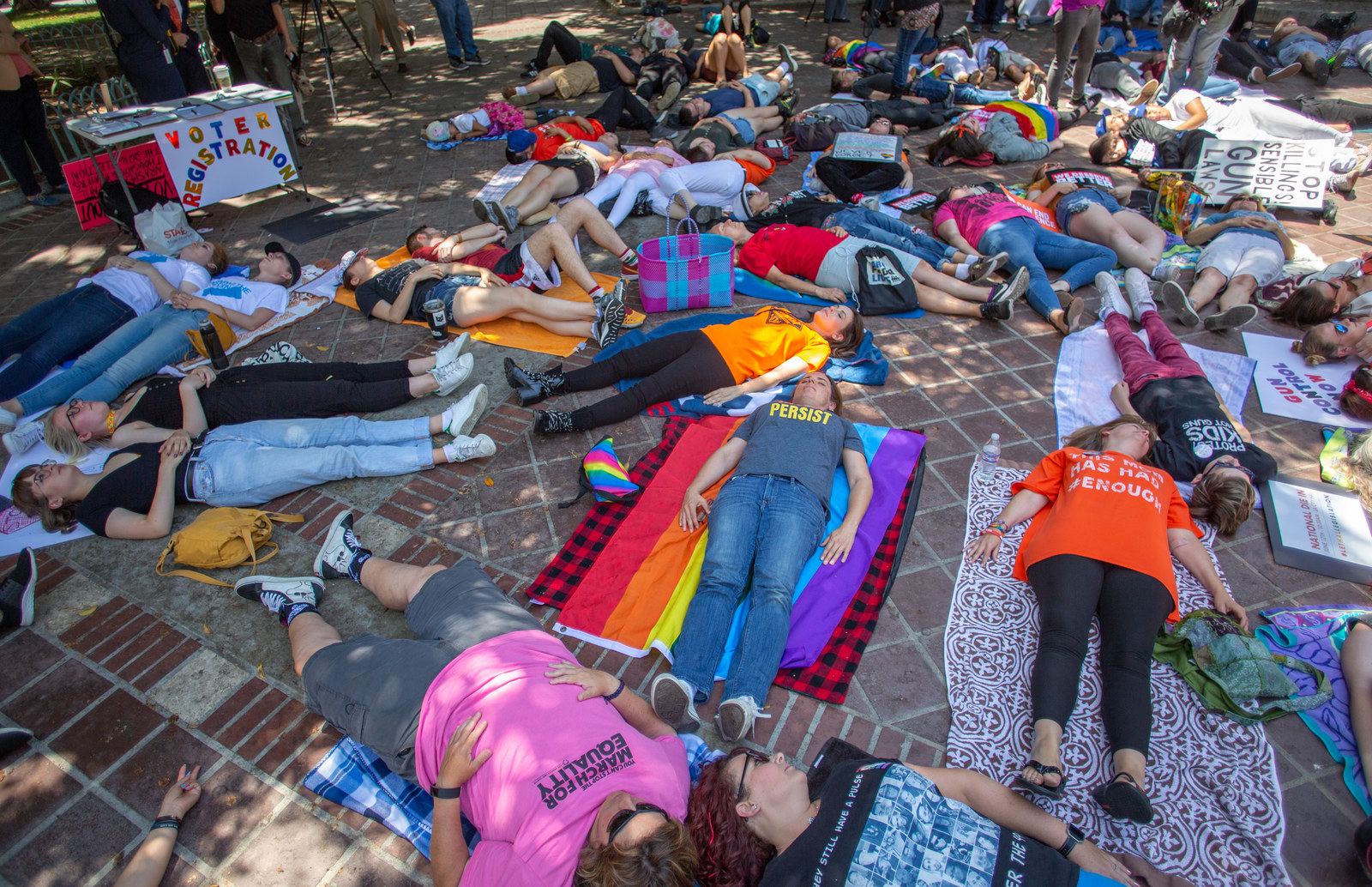 Die-in participants Caleb Quiroz-Hansen (left) and their partner S.J. Stephens, 17.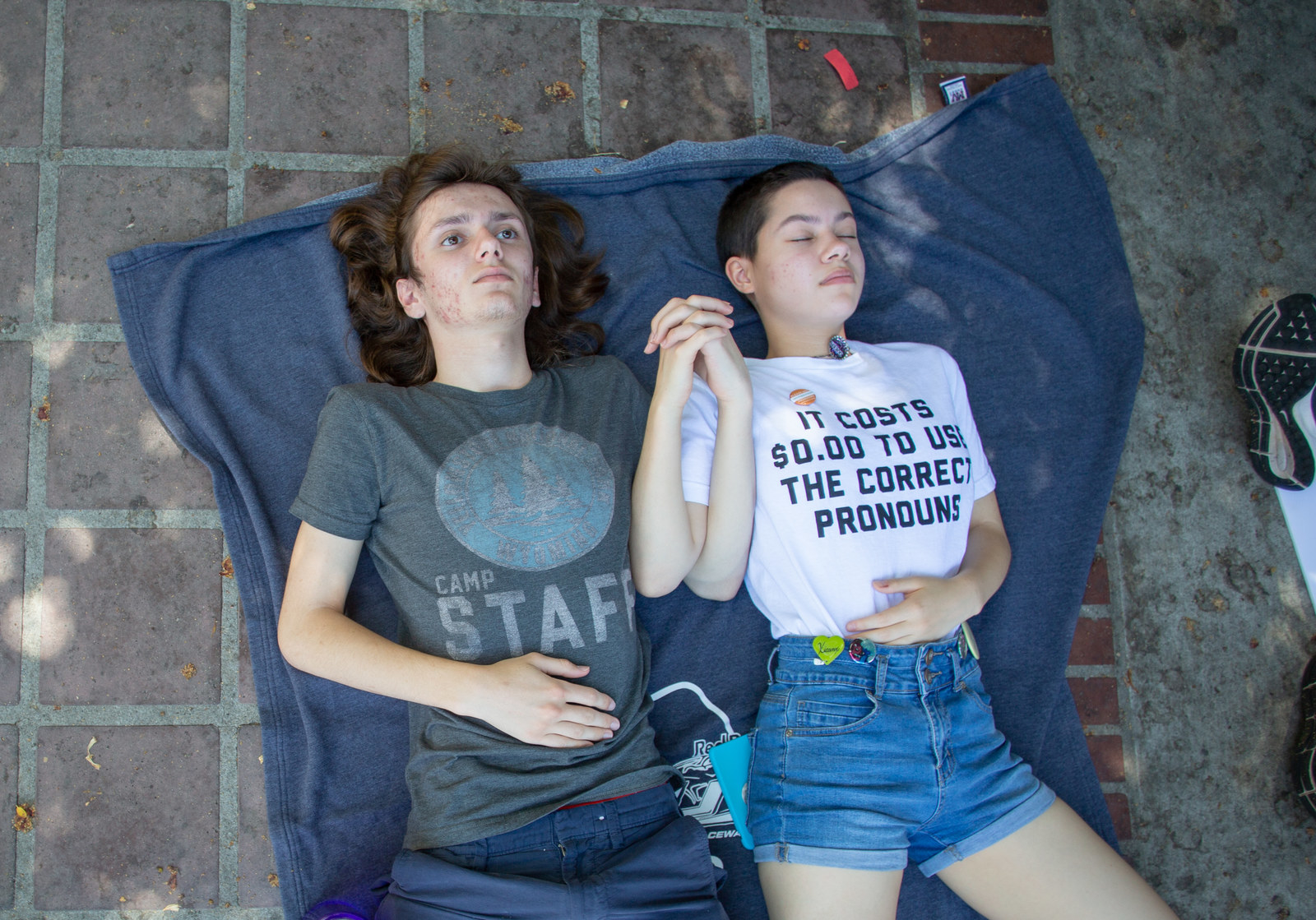 Kevin Logie (left) and Marjory Stoneman Douglas High School alum Tina Mathieu.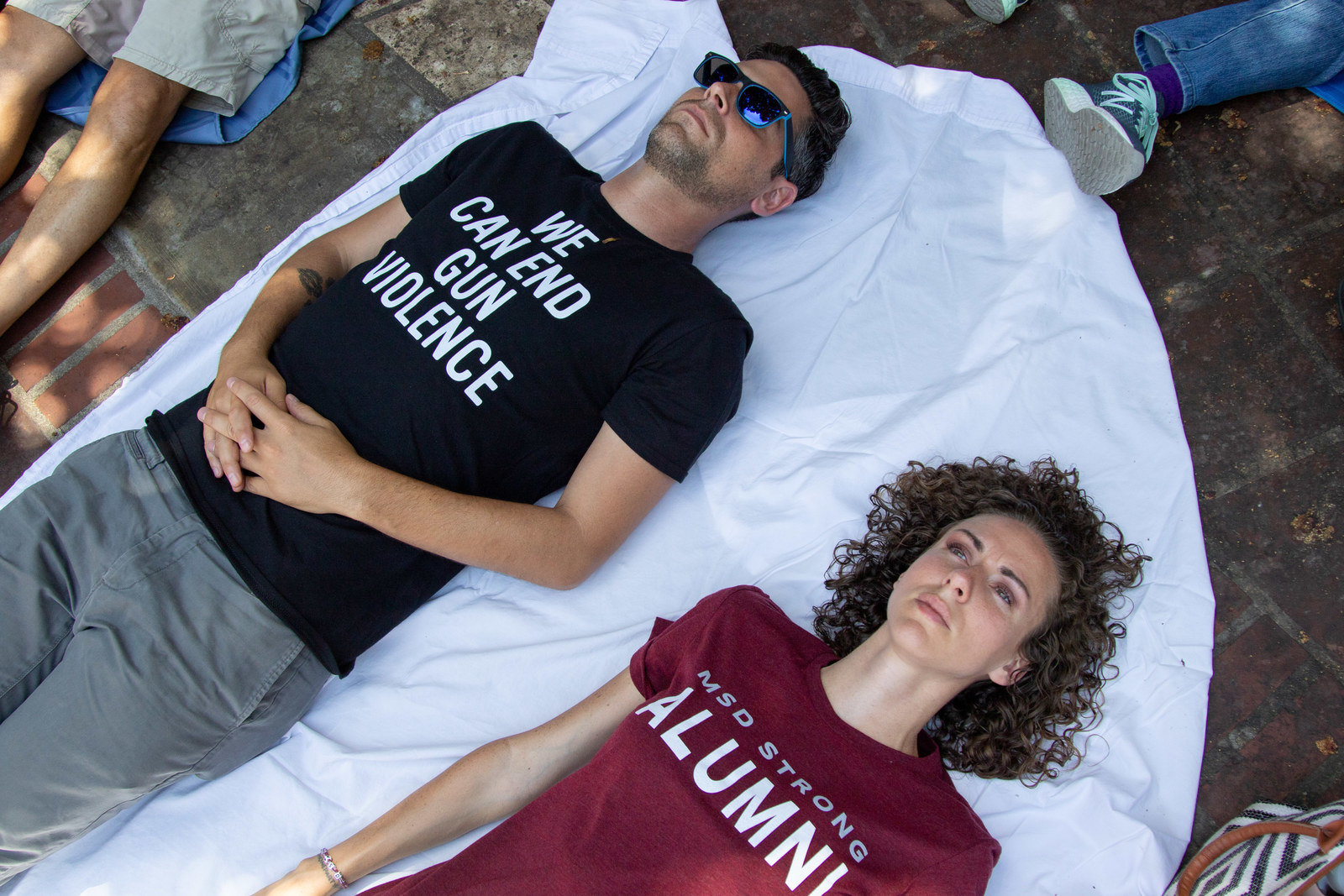 Cameron Price, 16.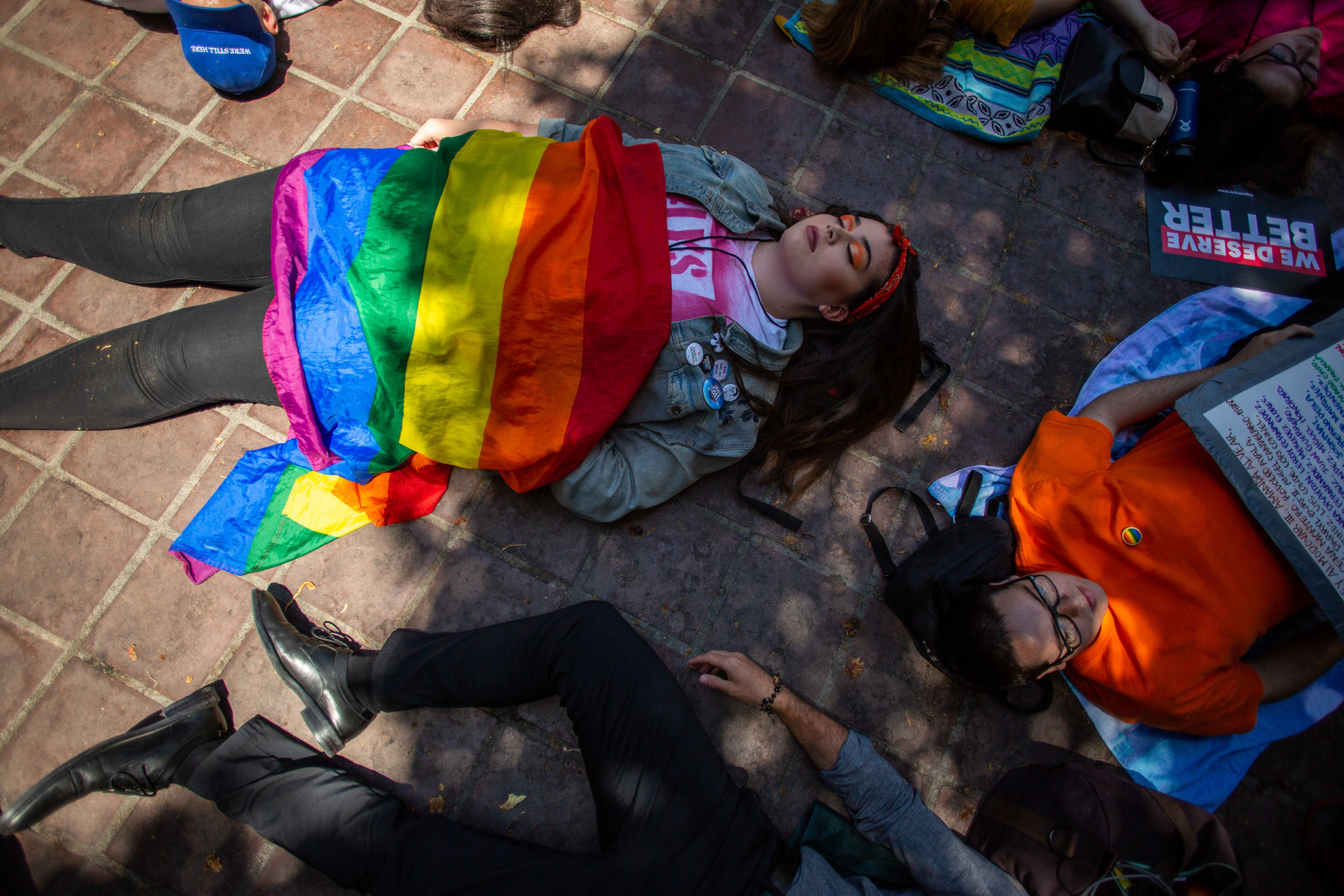 Photo memorial organizers David Maldonado (left) and his partner Noah Reich.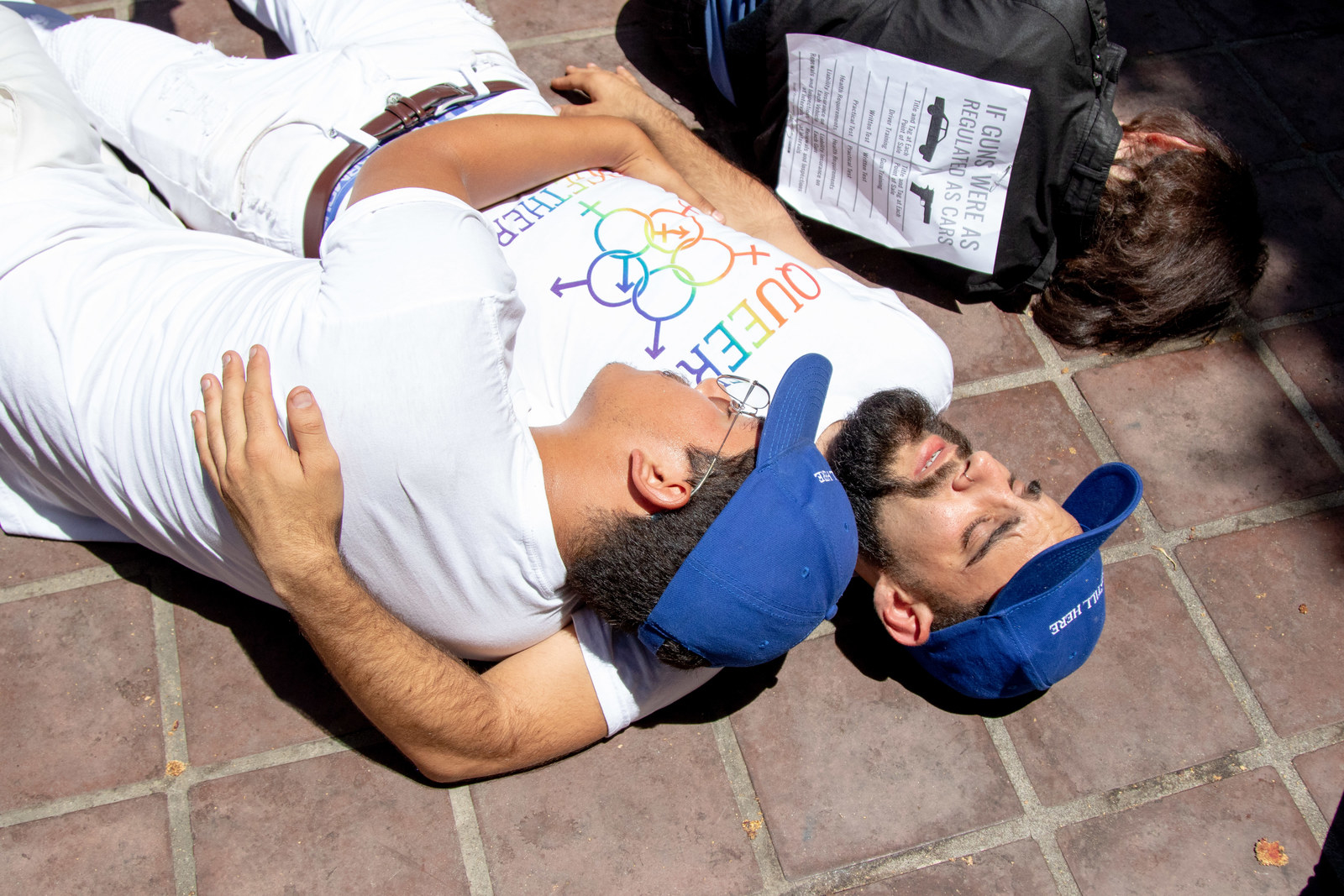 "I do feel a level of responsibility for my fellow organizers," Wuolijoki said. "I hate the argument saying, 'You are too young.' You've seen it happen so many times that when people have to grow up, or are forced to grow up too soon, that age doesn't matter."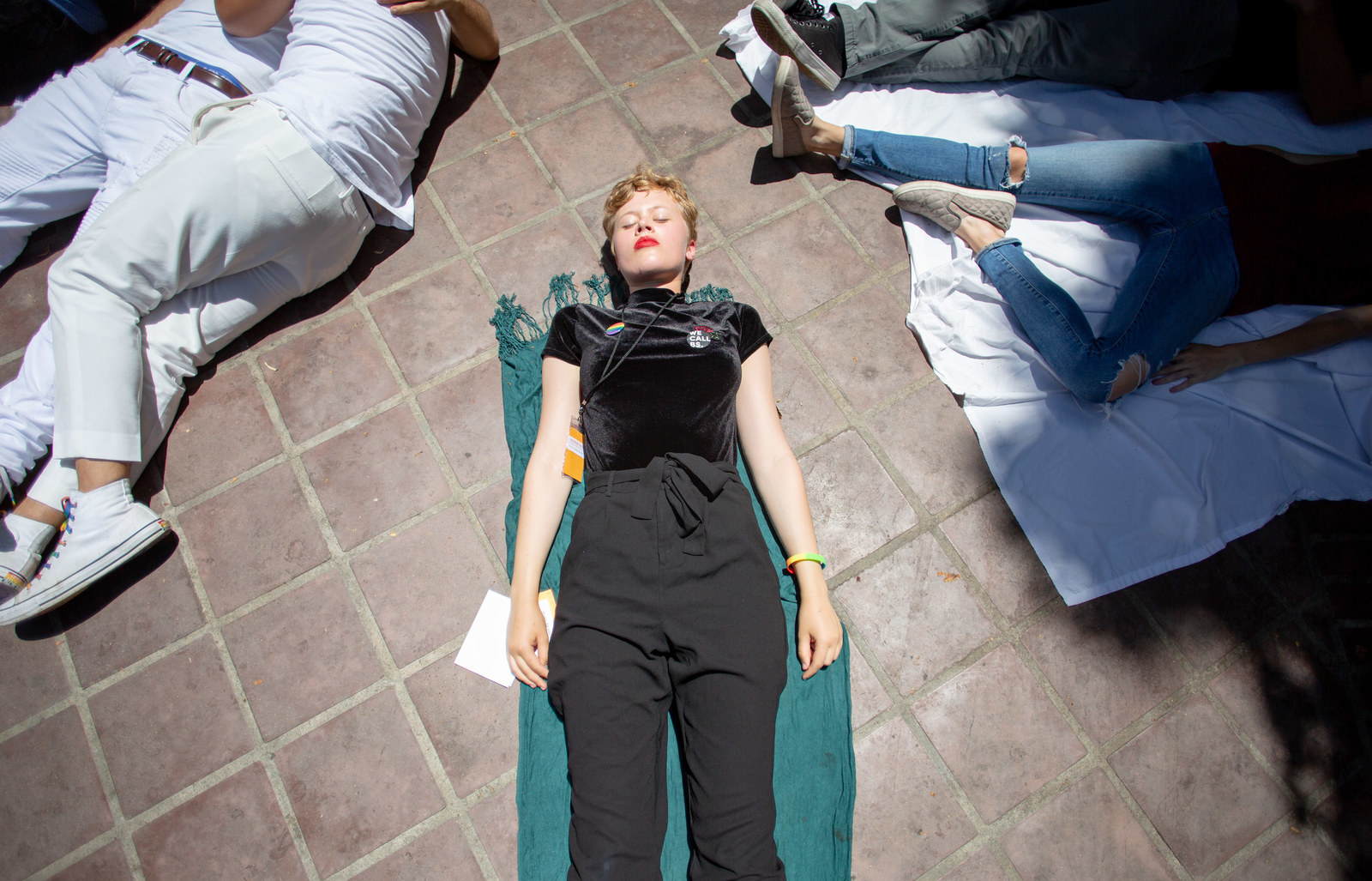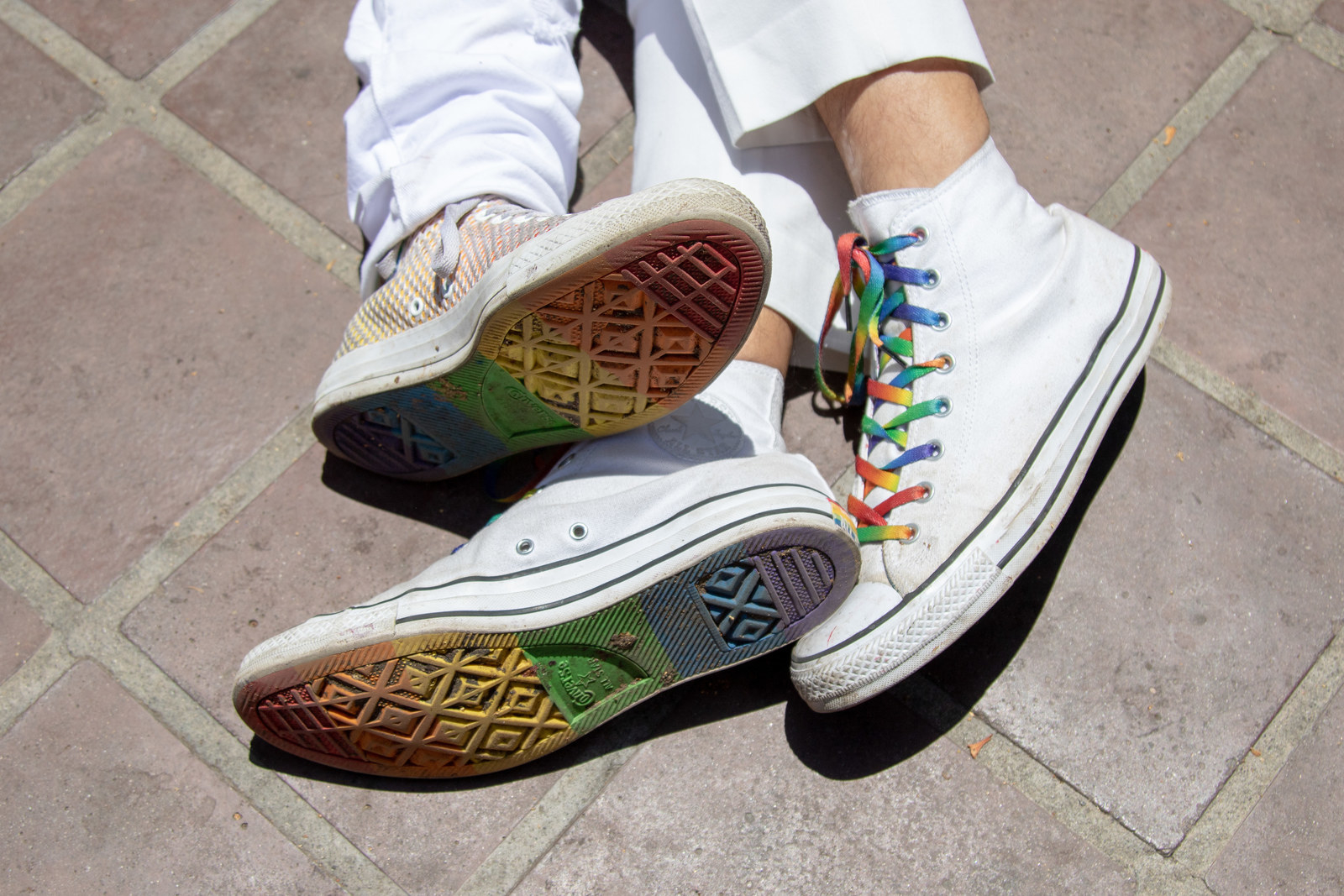 Wuolijoki and Levenson join actor Alyssa Milano (center) for an interview after the demonstration.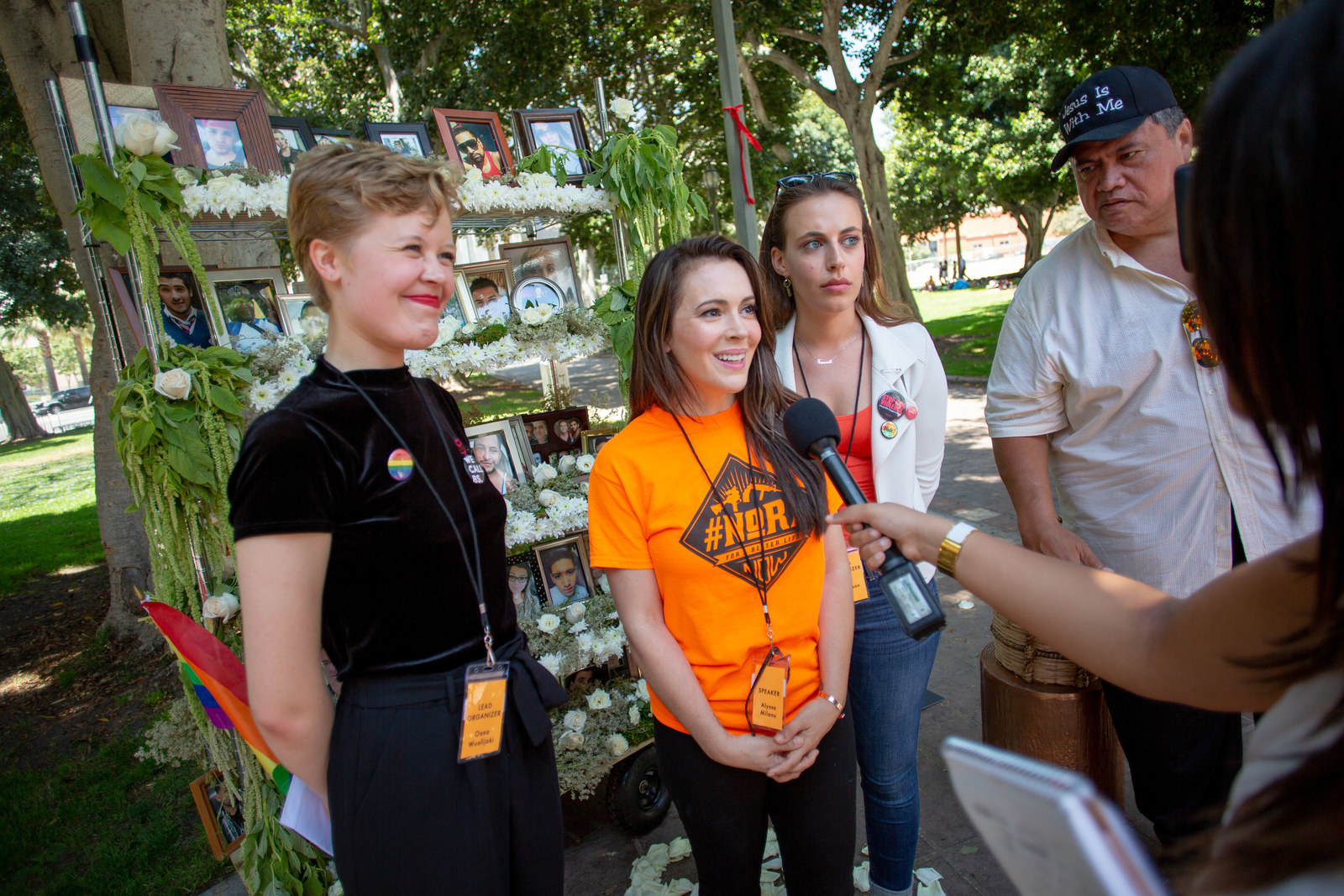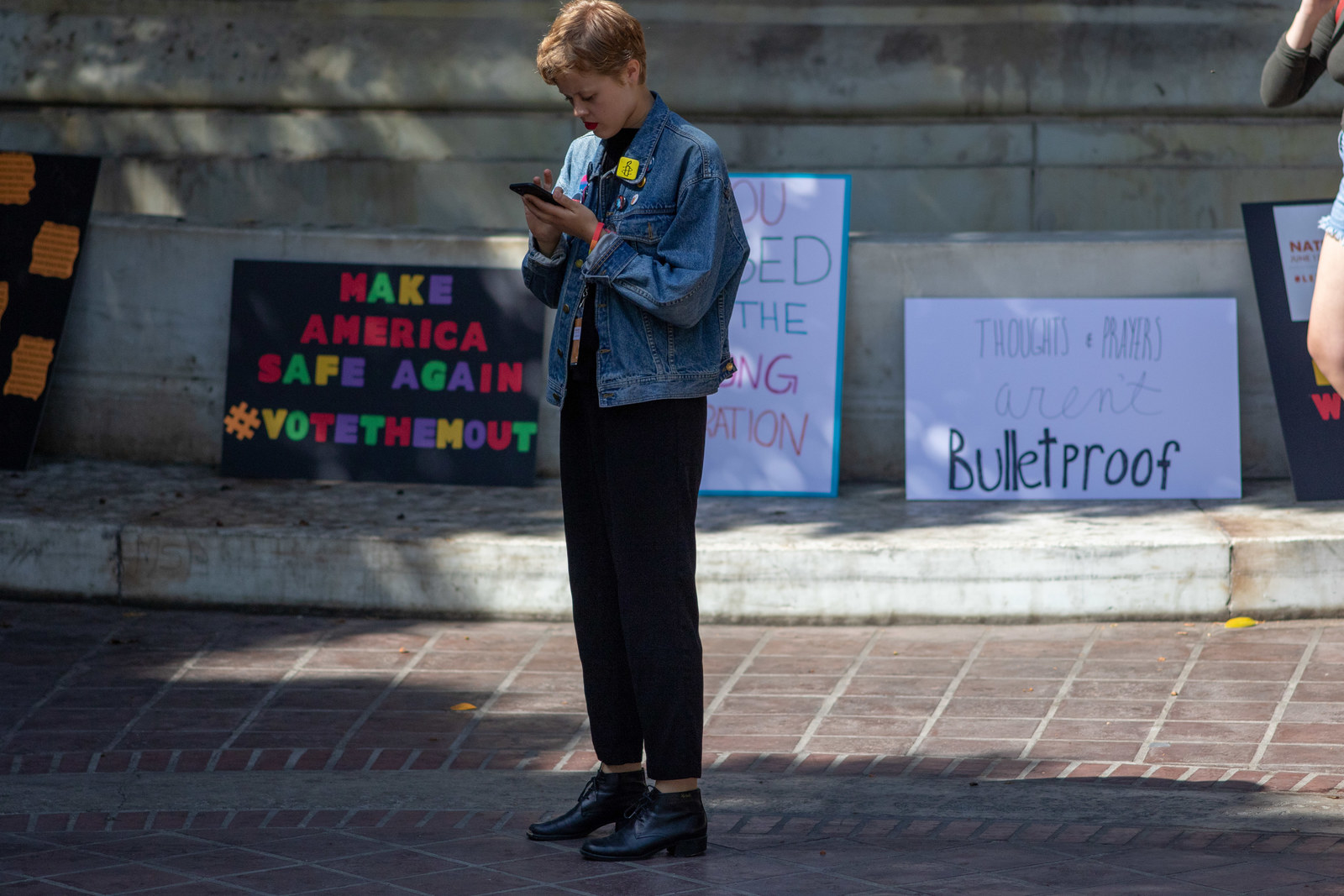 Wuolijoki wears pins reflecting the causes she's passionate about.