America's Most Famous Pimp Has Died. Here's How He Spent His Final Hours.
The 72-year-old was found dead Tuesday at one of his famous Nevada brothels.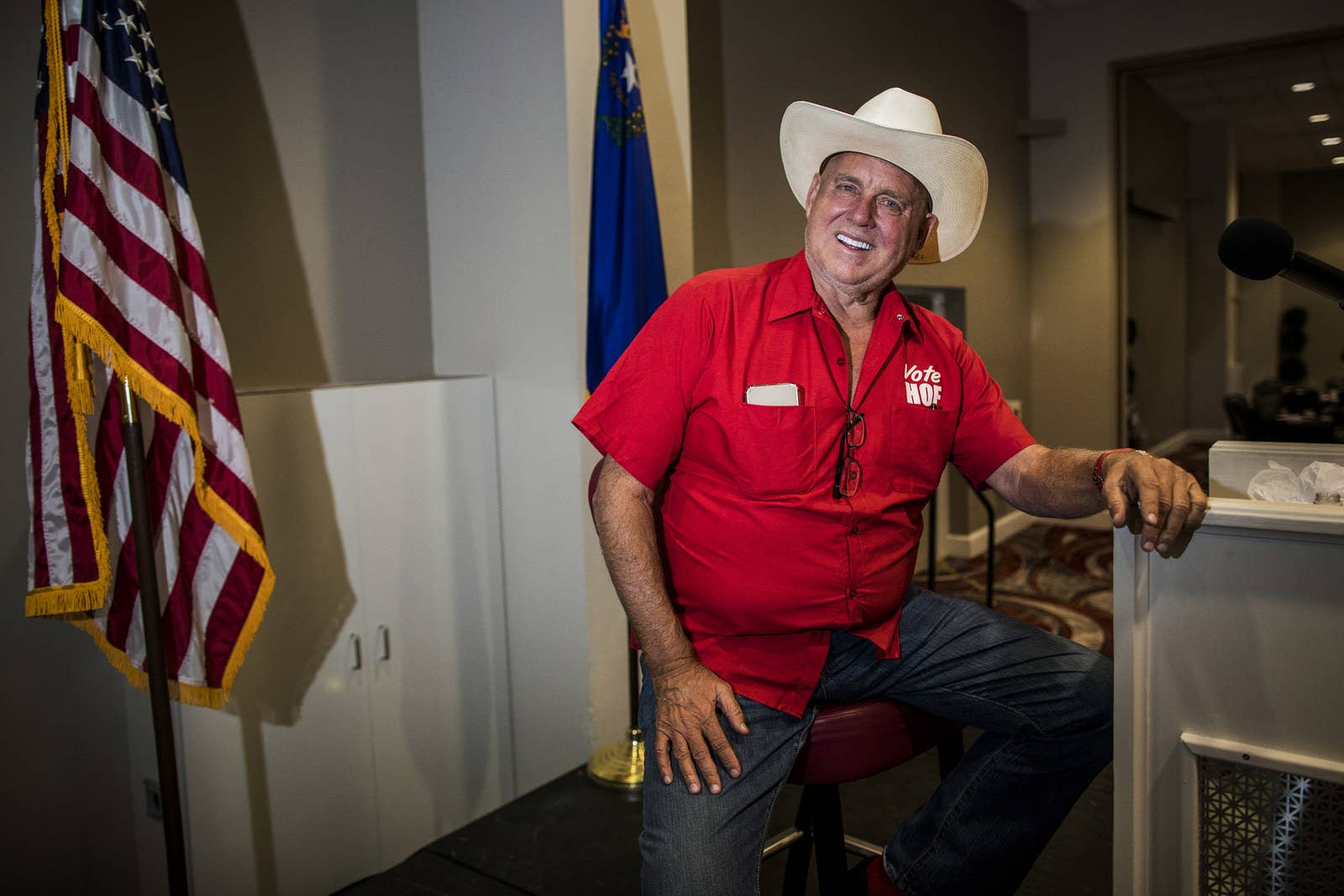 Dennis Hof, owner of several Nevada brothels, star of the HBO series Cathouse, and Republican candidate for Nevada's state legislature, arrived in Pahrump, Nevada, on Monday night for a joint campaign rally event and birthday party at the Pahrump Nugget casino, featuring a slate of aging celebrity headliners like Ron Jeremy, "Hollywood Madam" Heidi Fleiss, and former Maricopa County sheriff Joe Arpaio.
On Tuesday, Hof was found dead at his Love Ranch brothel in Crystal, Nevada, to the shock of fans and friends who had celebrated with him the previous night.
We sent photographer Joe Buglewicz to Hof's birthday rally to capture images for a political feature, and his work shows the self-described "Trump of Pahrump" in great spirits, entertaining crowds and belatedly celebrating his birthday with his supporters. We had no idea he'd be capturing Hof's final sendoff.
Hof's campaign billboards line the streets of Pahrump.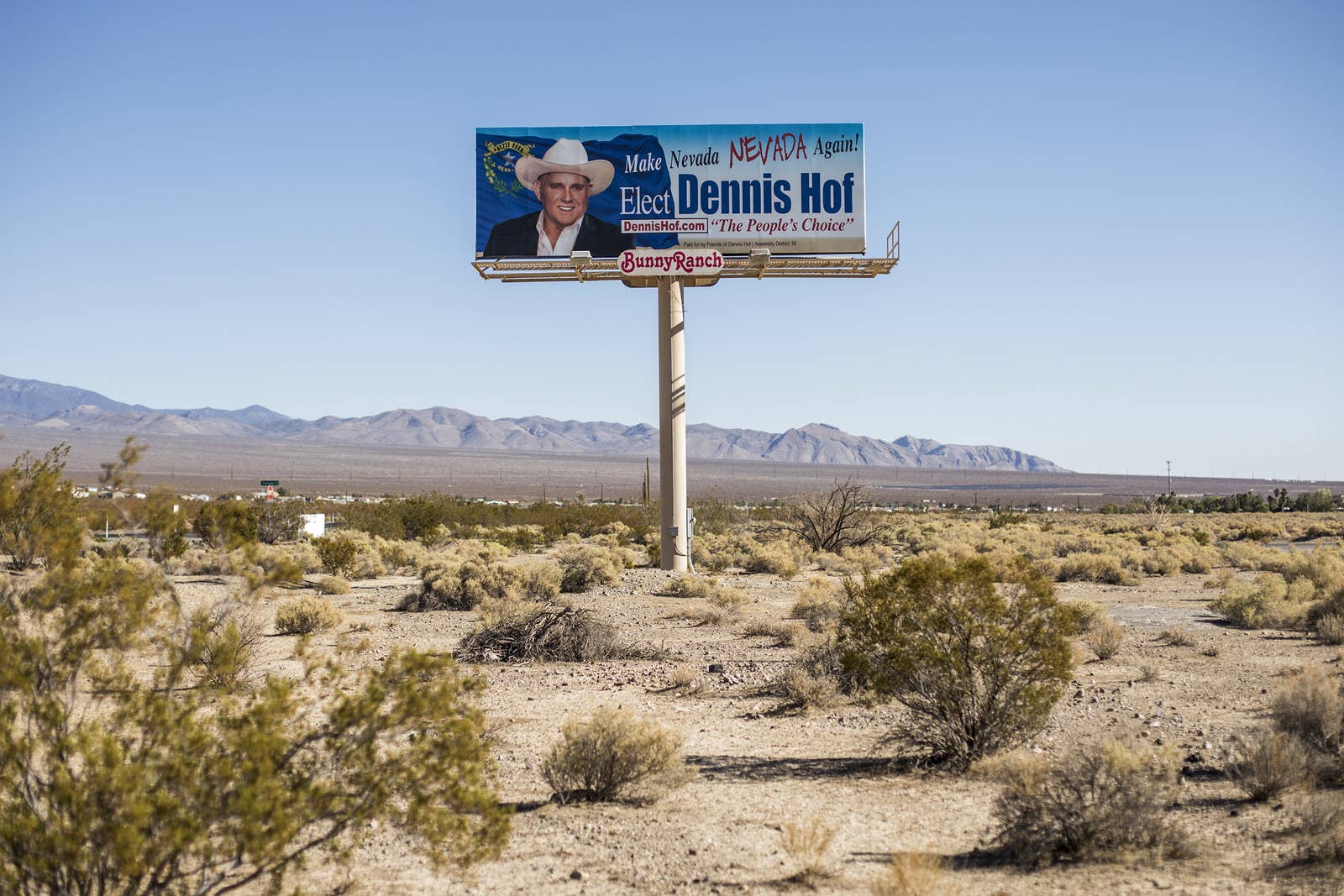 And the Love Ranch is located in nearby Crystal, Nevada.

A truck outside the Love Ranch features Hof's picture and campaign slogan: "Make Nevada Nevada Again."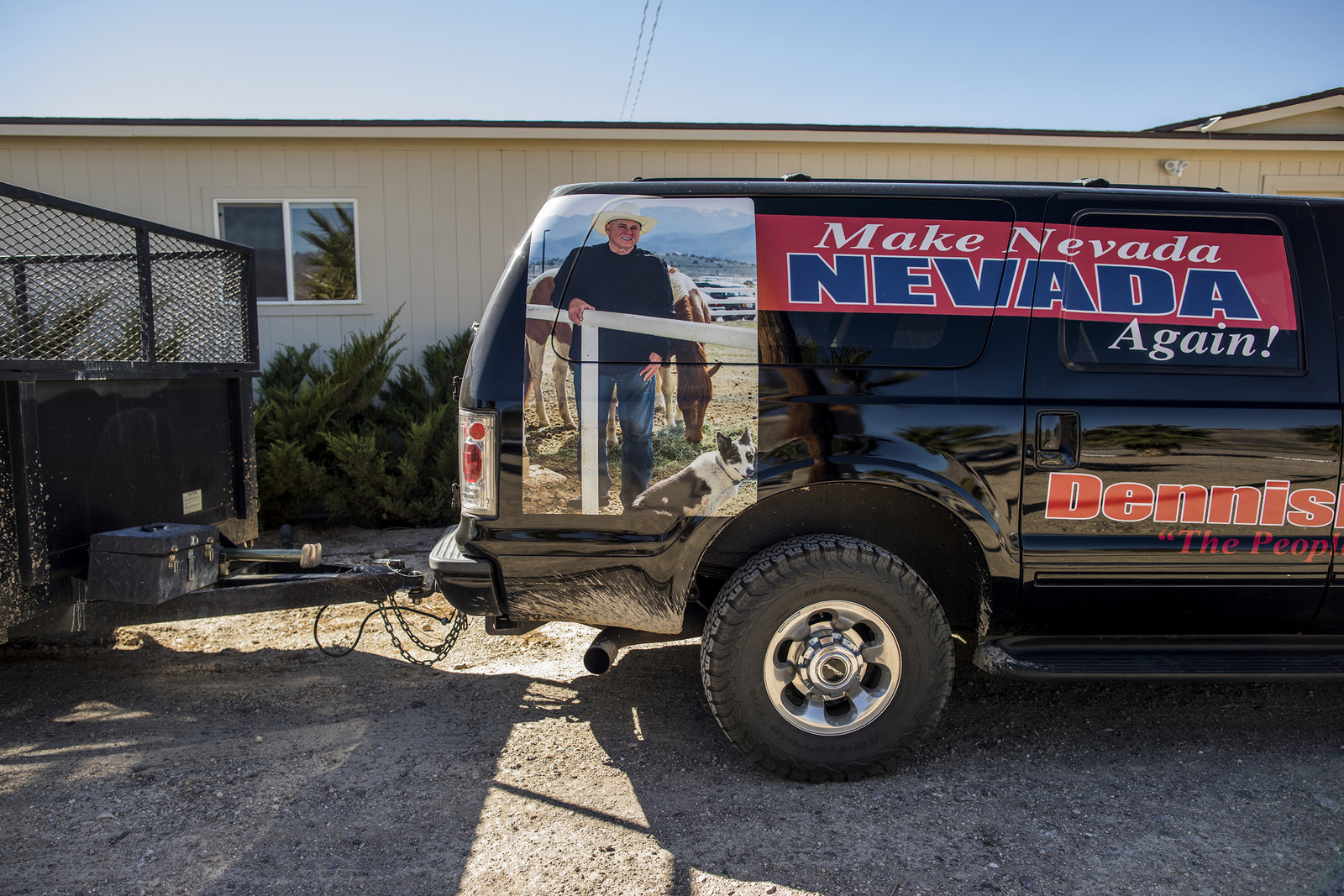 Hof kicks off his birthday rally, greeting his supporters before addressing the crowd.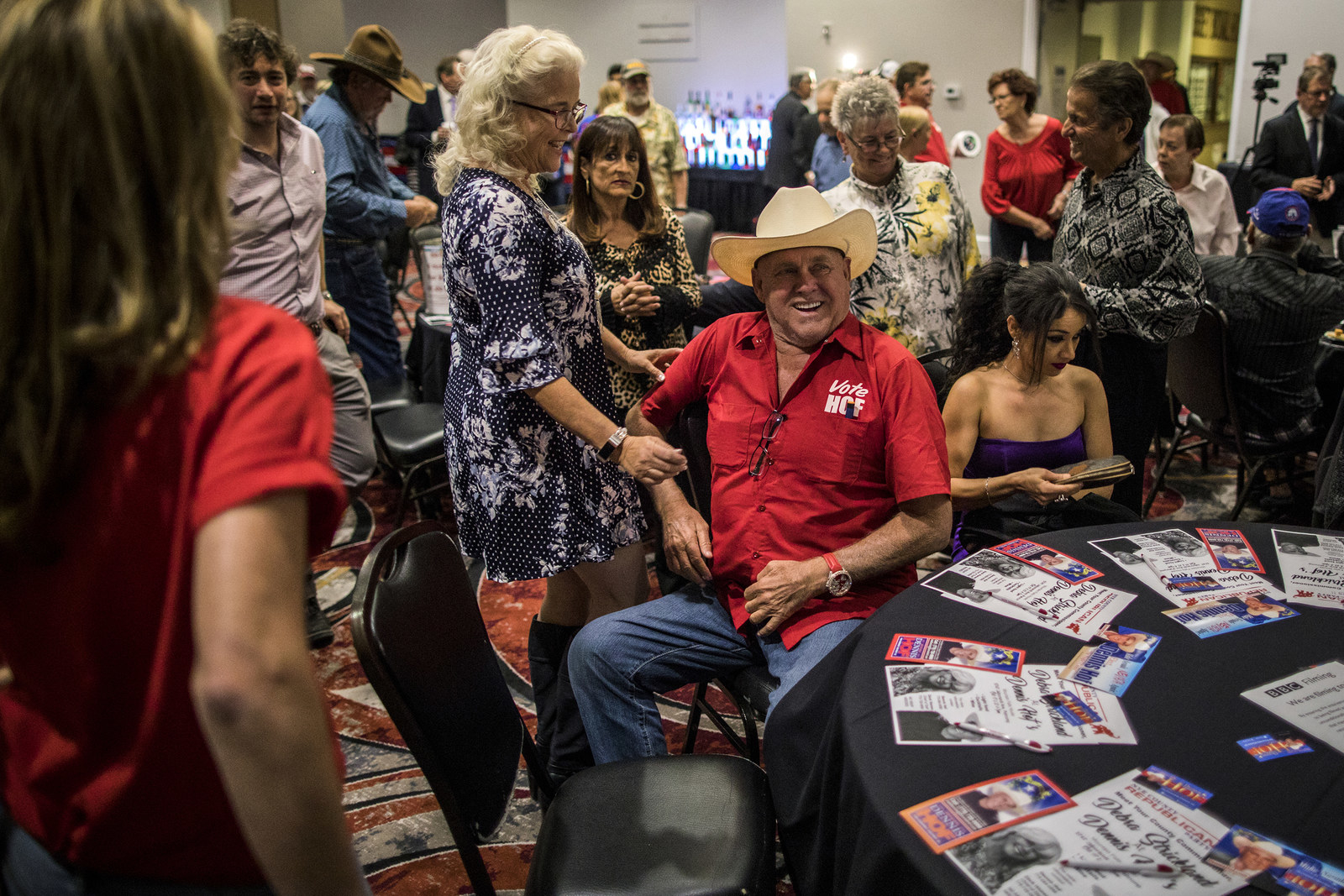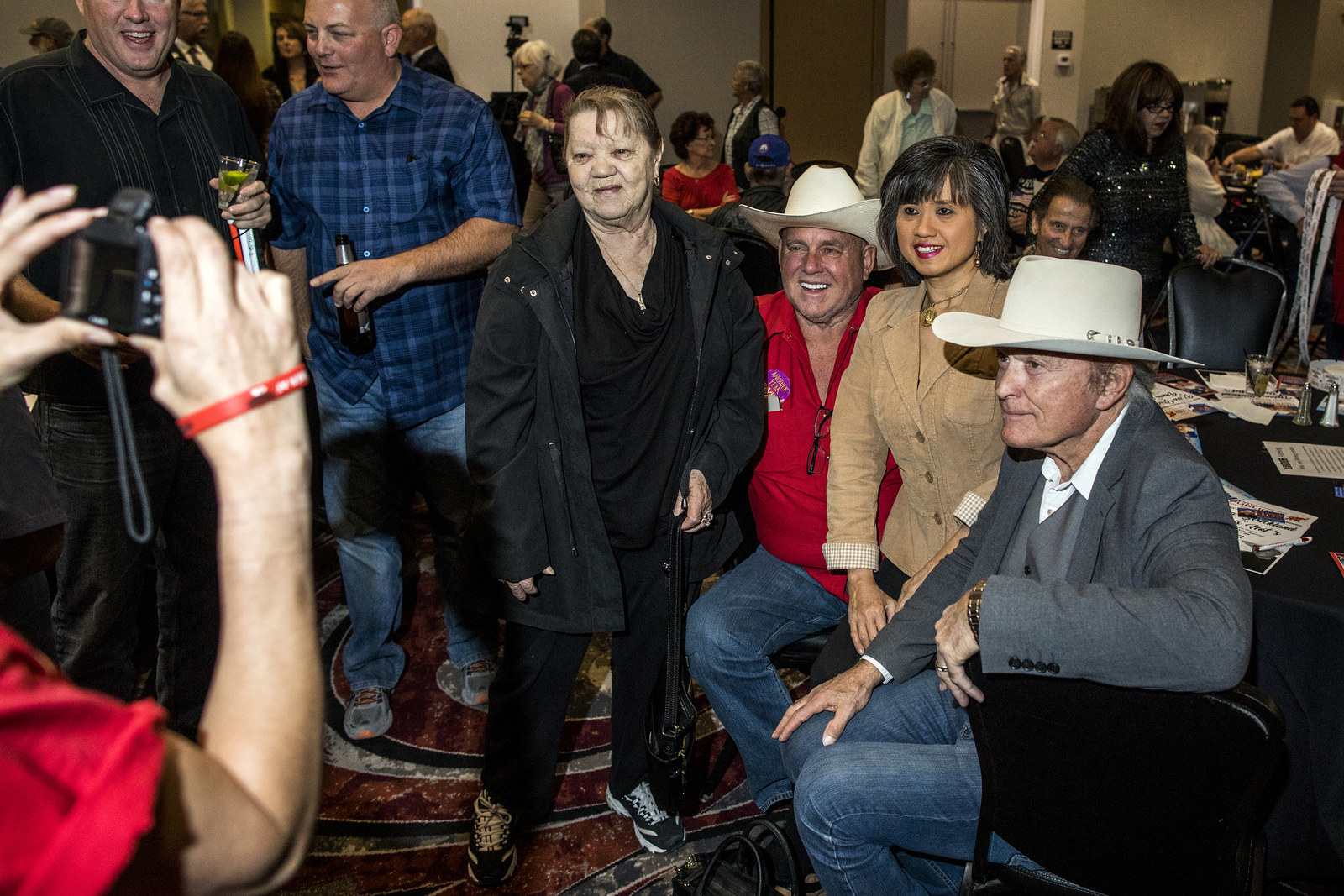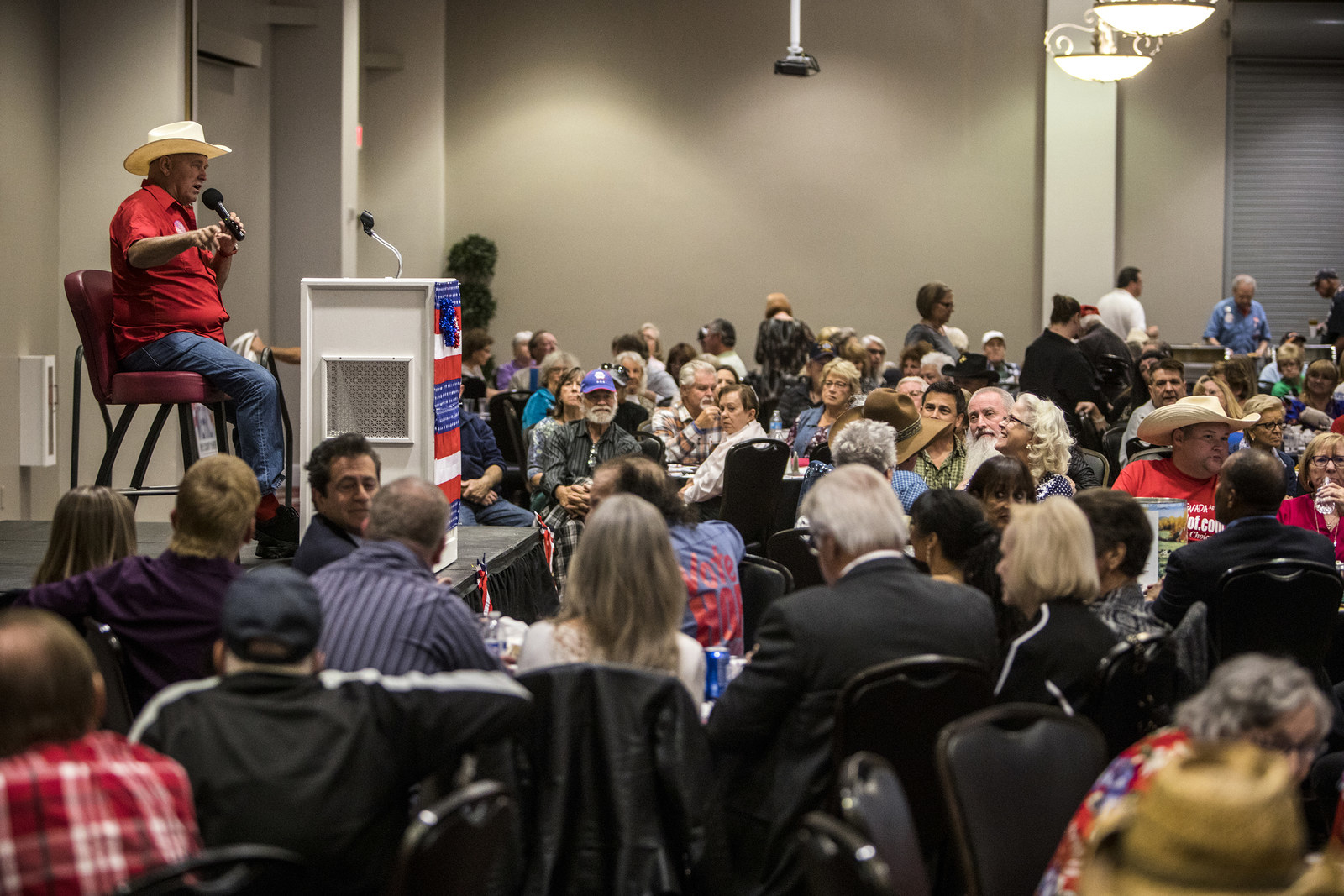 Former Maricopa County sheriff Joe Arpaio and Americans for Tax Reform founder Grover Norquist join Hof on stage.

Ron Jeremy performs a song for his friend Hof.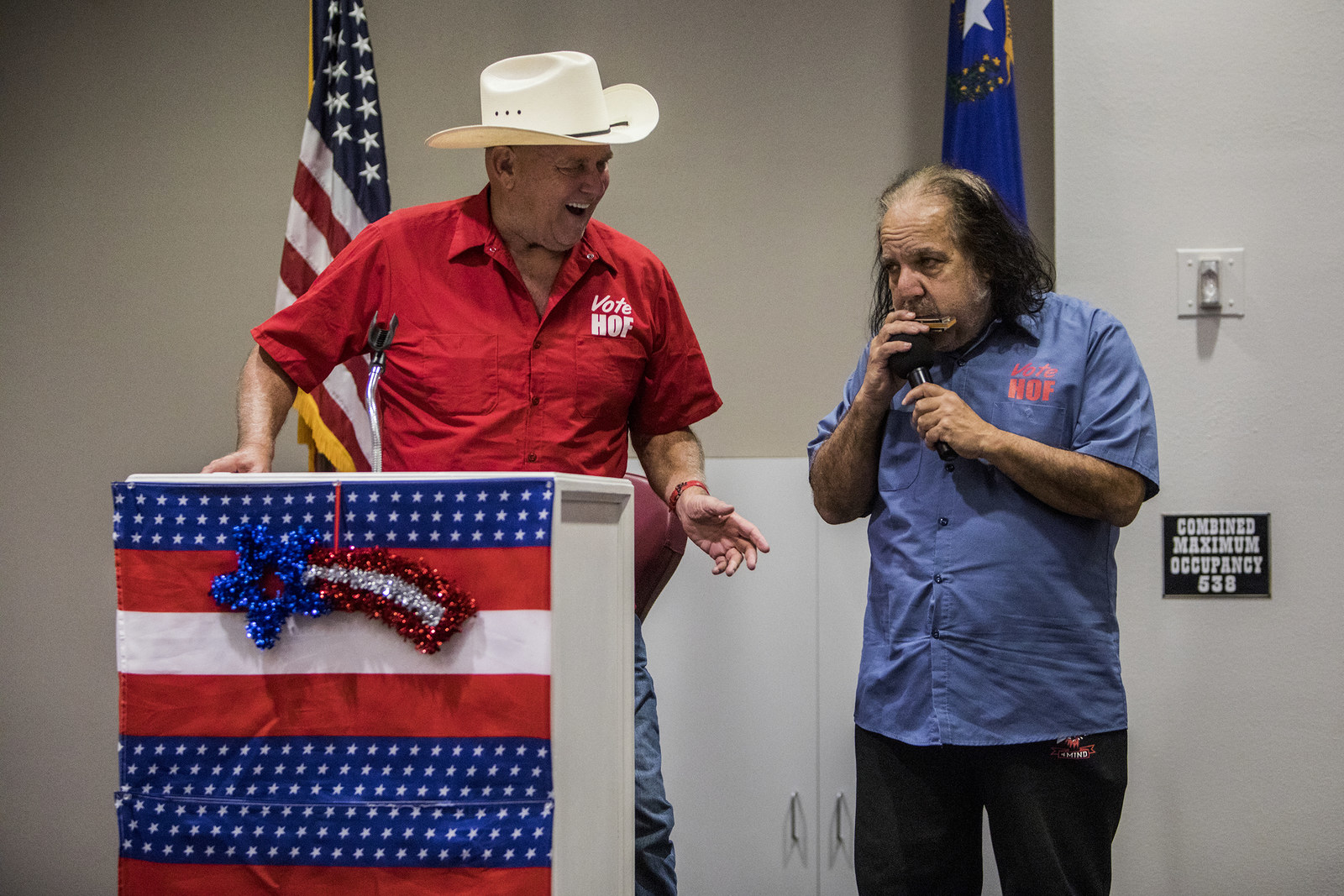 Hof calls Republican operative Roger Stone and Fox News host Tucker Carlson, to the delight of the crowd.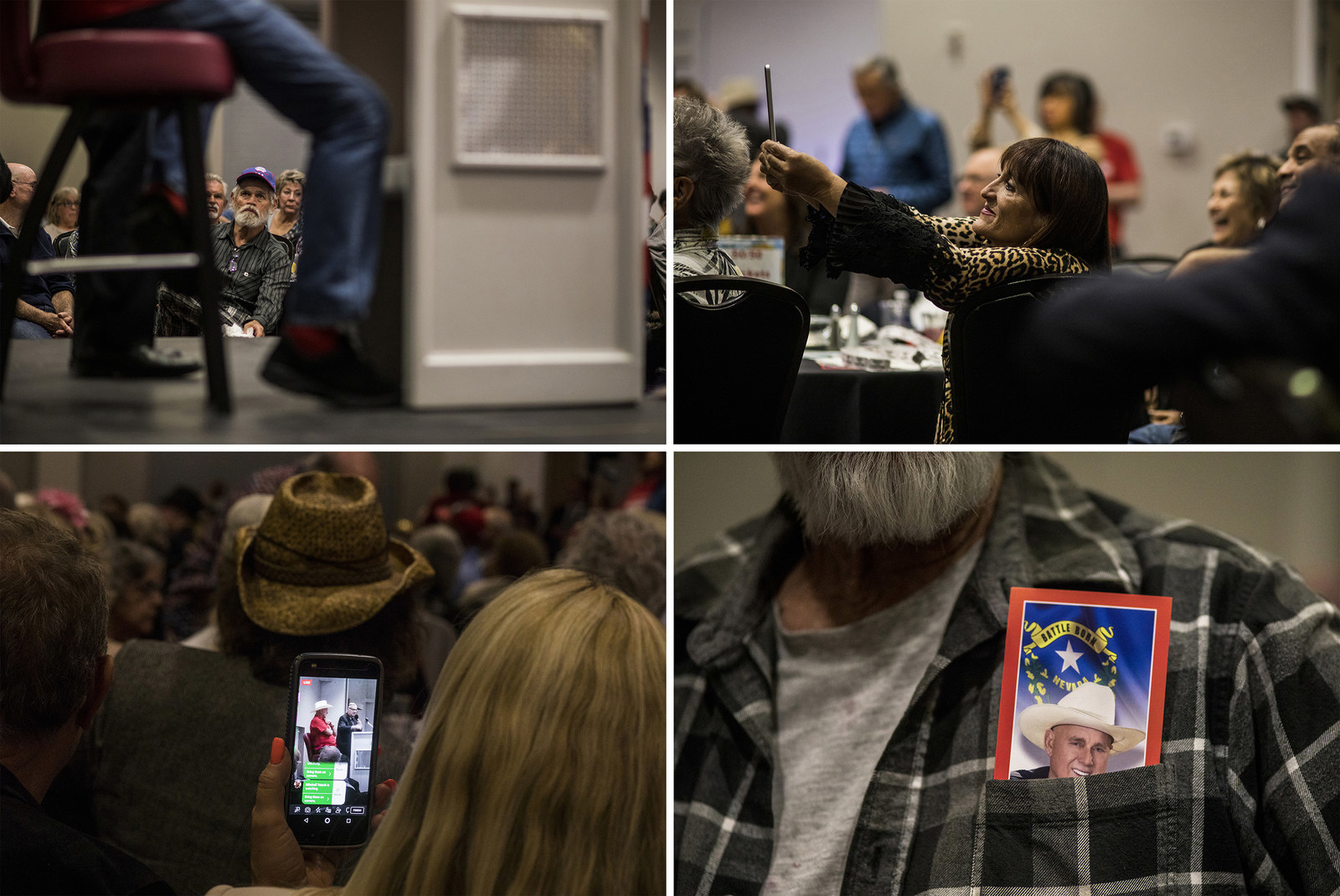 Cake is served in celebration of Hof's birthday just two days earlier.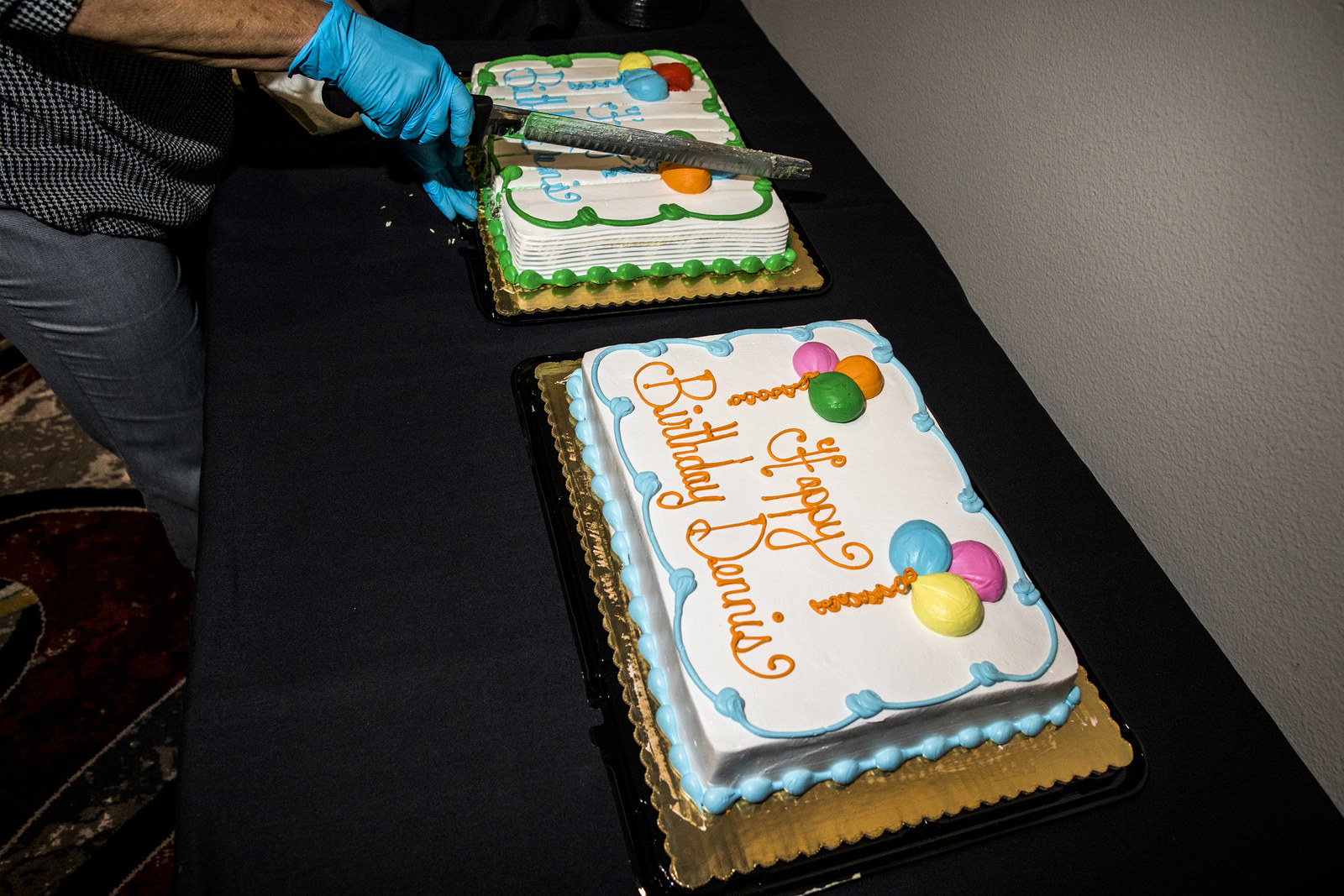 Hof opens his presents: a scarf and a rescue dog he'd been waiting to adopt.

Hof chats with fans after the event.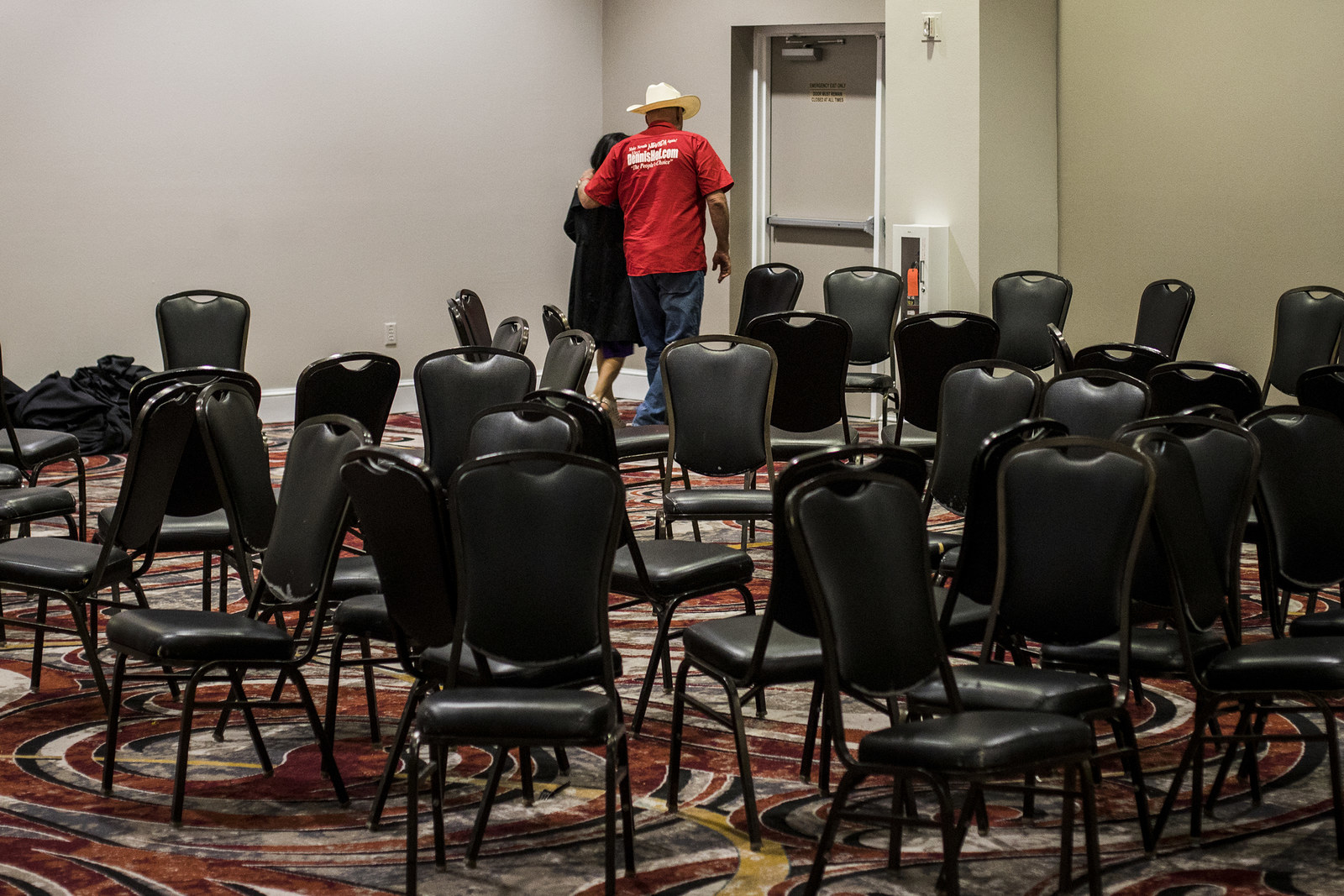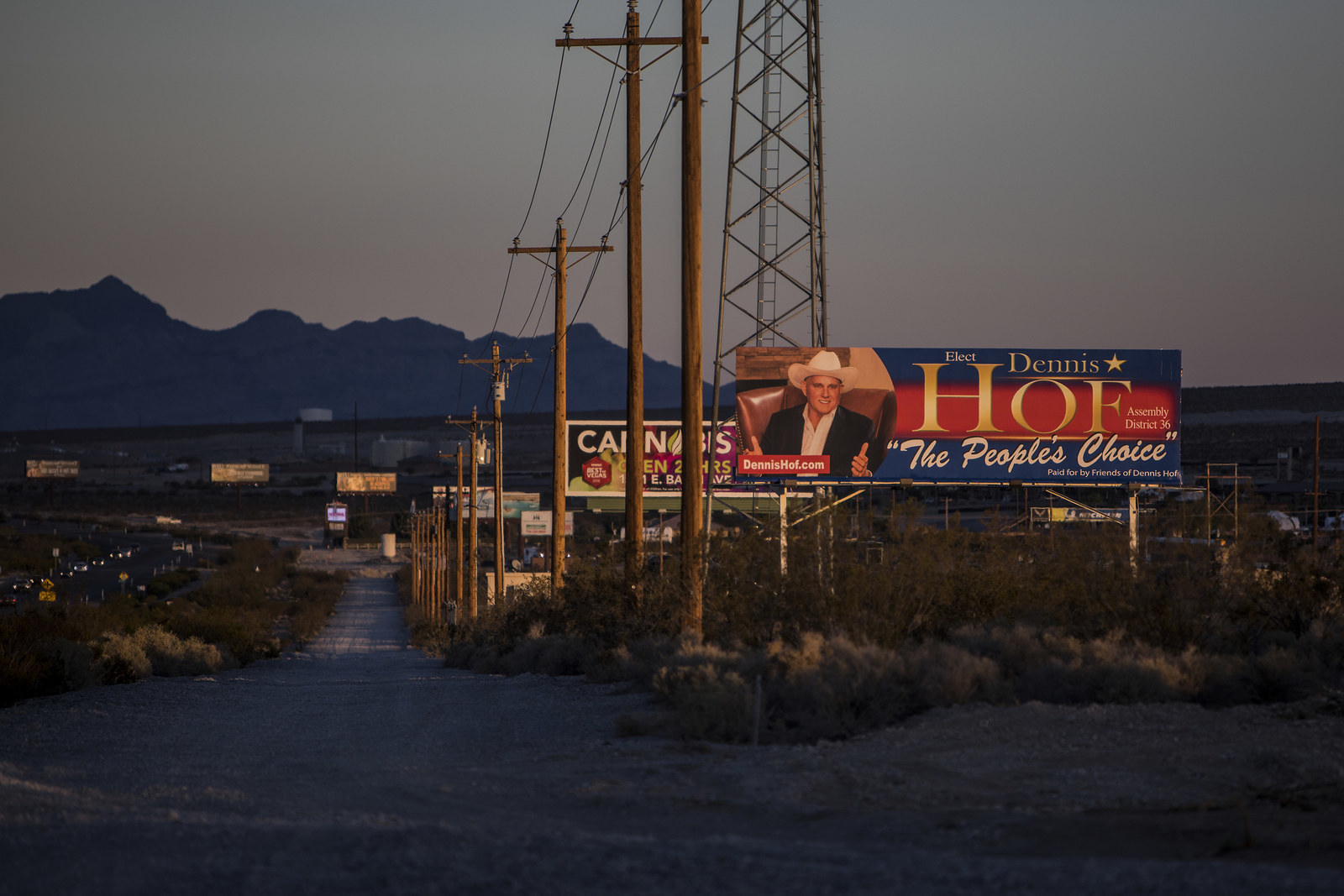 CORRECTION
Dennis Hof's campaign slogan, "Make Nevada Nevada Again," was misstated in a previous version of this post.