The Pacific Crest Trail is long (2,650 miles), it's strenuous, and it can be deadly. This year especially has seen an uptick in the number of deaths due to a particularly large snowpack in the Sierra Nevadas. Still, each year, more and more women are taking wilderness classes, training their bodies, and gearing up to go. Perhaps it's a byproduct of Cheryl Strayed's memoir of her own experience on the trail, Wild, a movie version of which hit theaters in 2014 with Reese Witherspoon playing Strayed, or simply that women are putting more stock into the fact that with enough training and preparation, they too can safely navigate the trail.
Photographer Zac Clark hiked the PCT himself this season and had a question for all the badass women he met along the way: What would they say to women like his friend Maddy, who have been preparing for the hike but are still on the fence about attempting it?
Note: It's tradition for those on the PCT to choose a trail name. We use some of them here.
"B-Mitch" (crammed into a bus with 36 other hikers): "It will definitely change your life."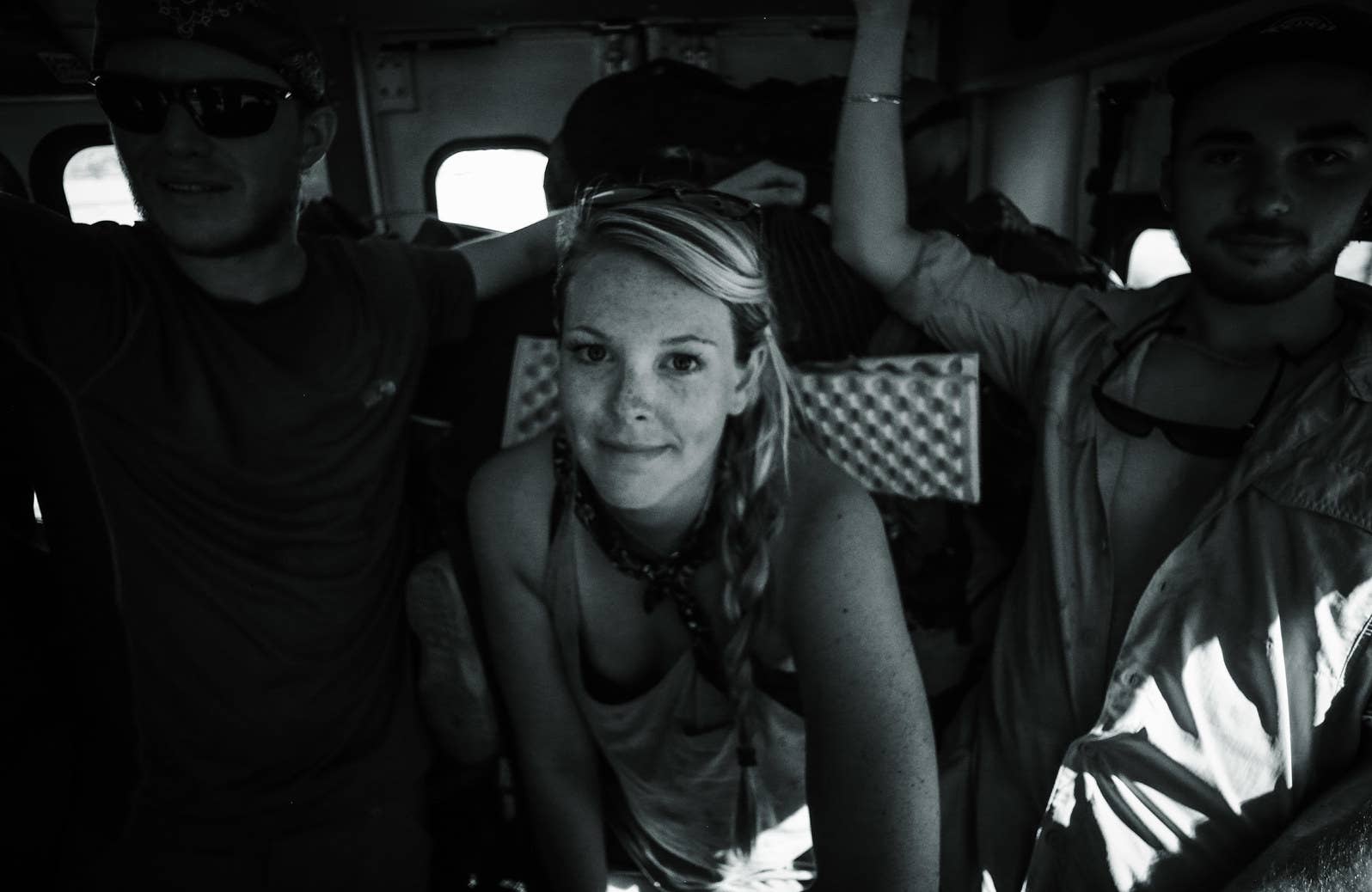 "Mom" (in Big Bear, California): "Hard things are worth doing."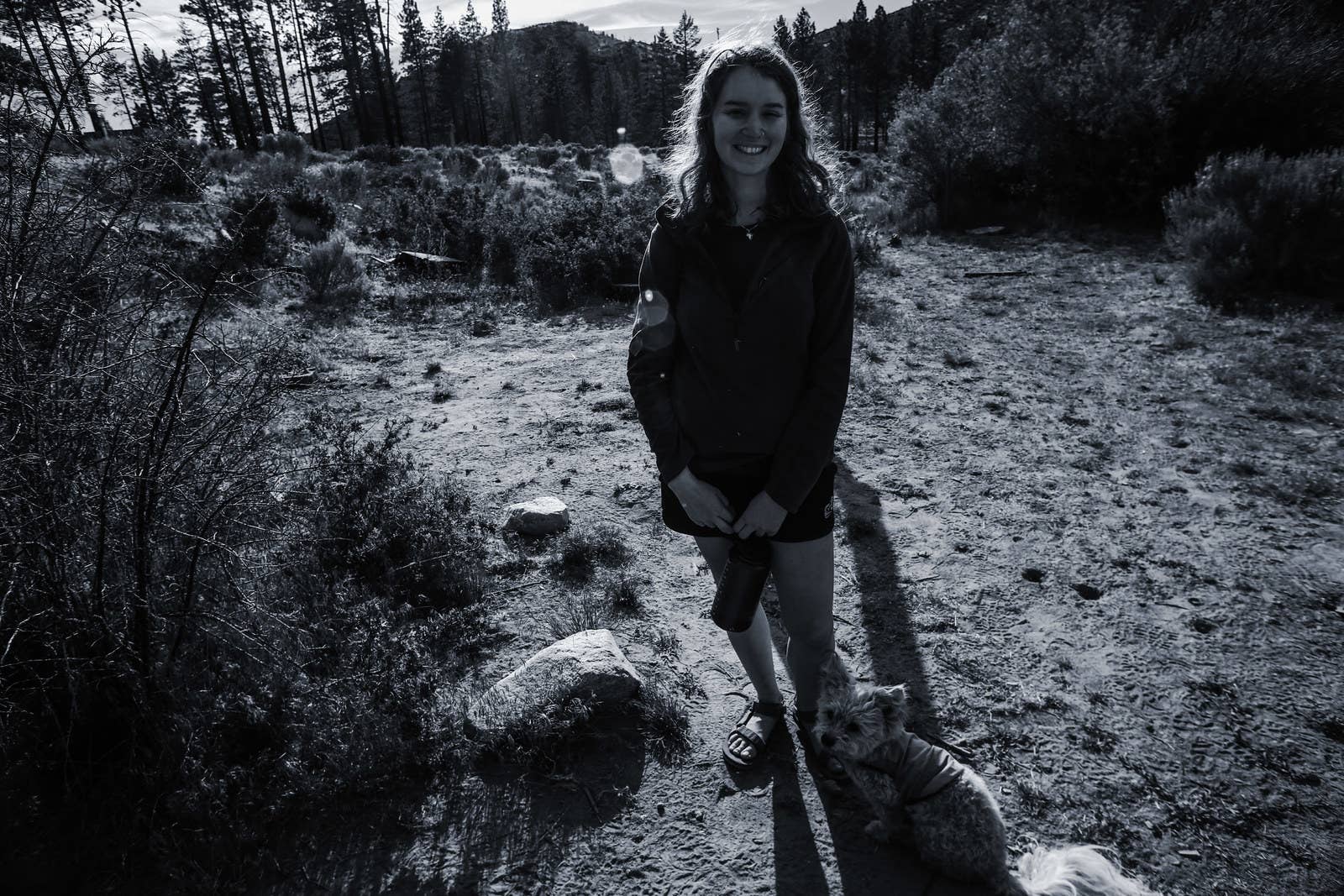 Corona (left, in an underpass before Agua Dulce, California): "Every hiker talks about 'returning to the real world.' This is the real world."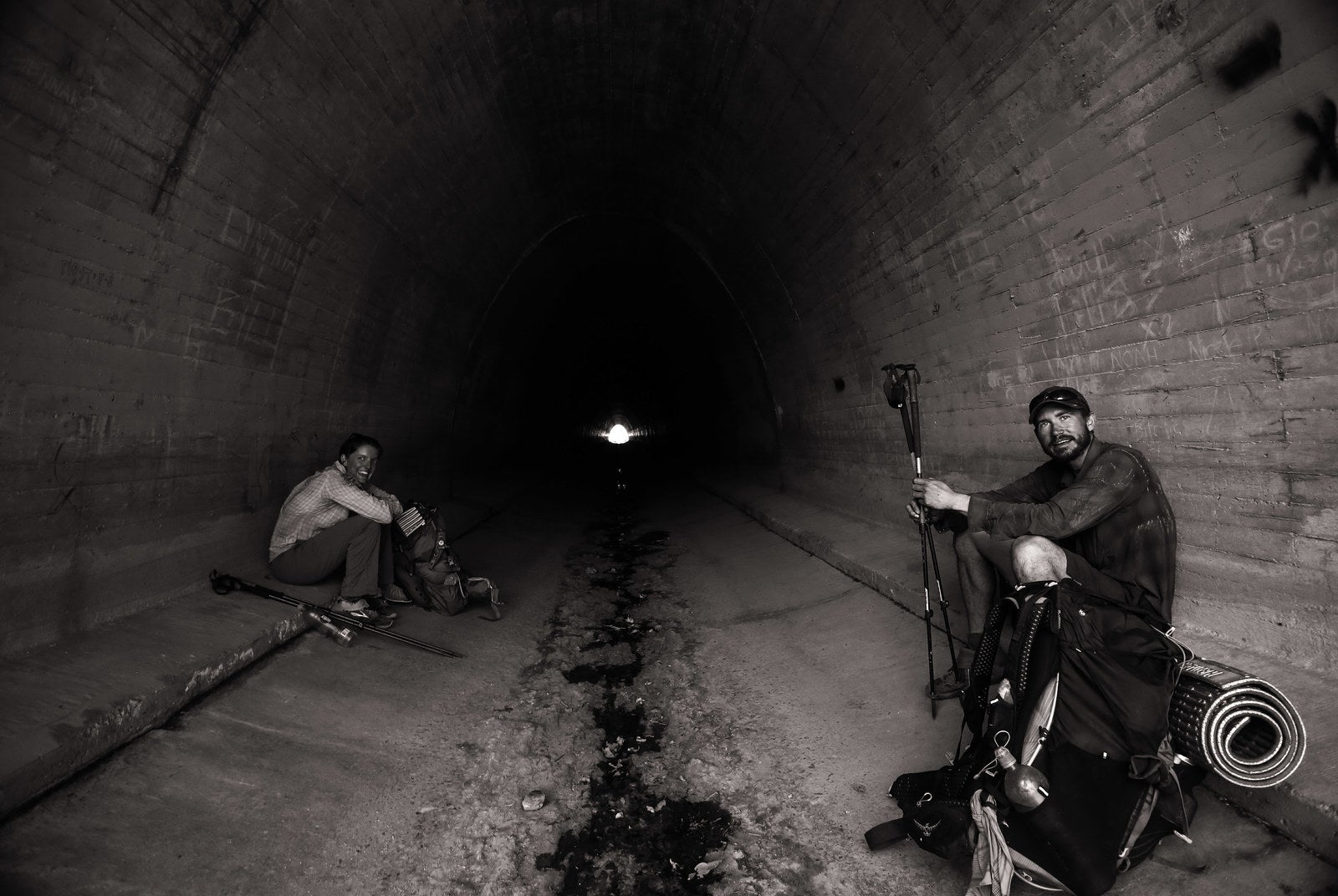 DeAnna (right, in Idyllwild, California): "There are a ton of badass women on the trail. Almost all of them go solo. Honestly, it is safer in the mountains than in the streets."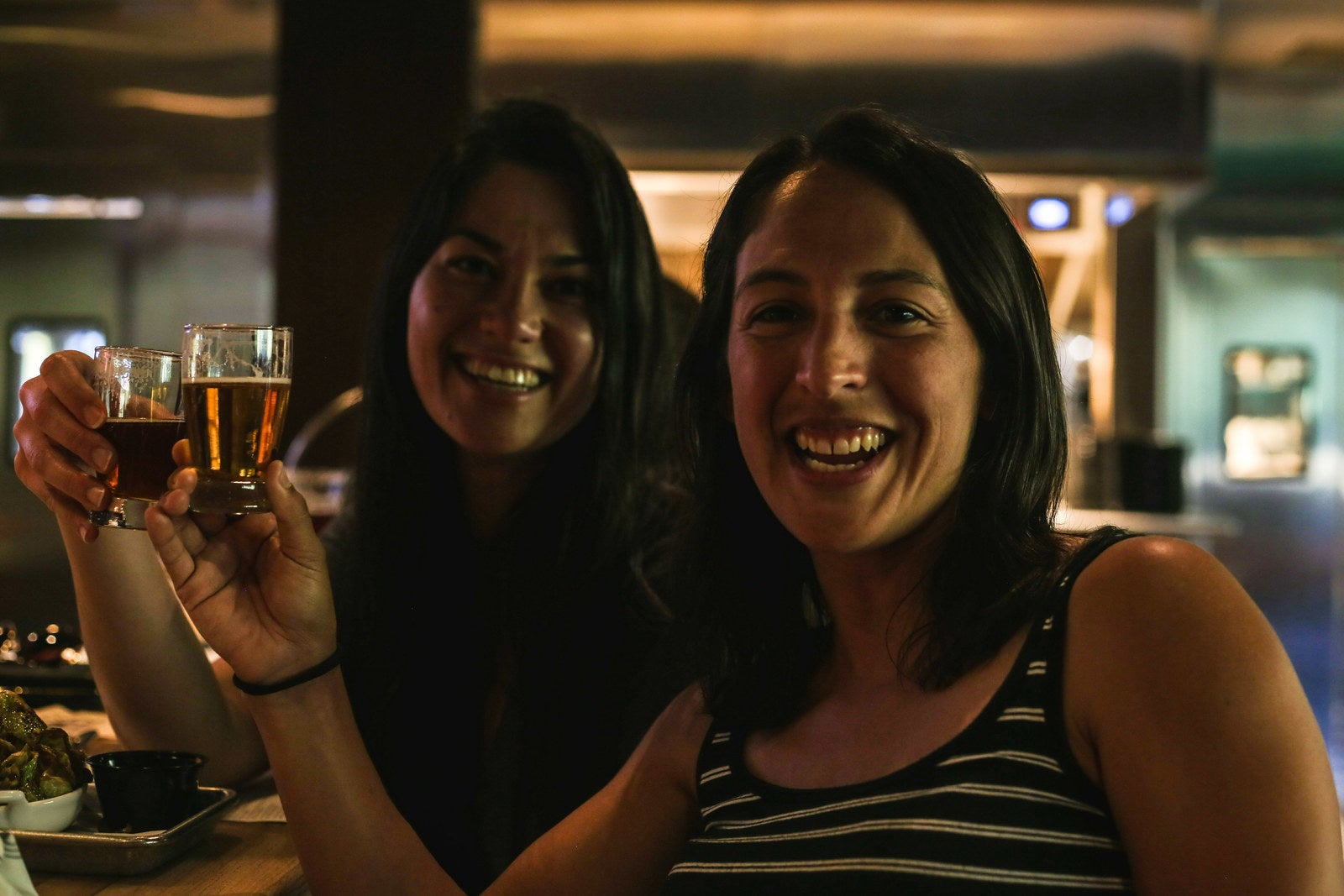 Jackie Nicole (on the John Muir Trail, north of Selden Pass): "Don't overthink it. Don't let your fear control you. In your brain, fear and excitement are the same chemical reaction. If you can trick your brain into being excited, you are ready."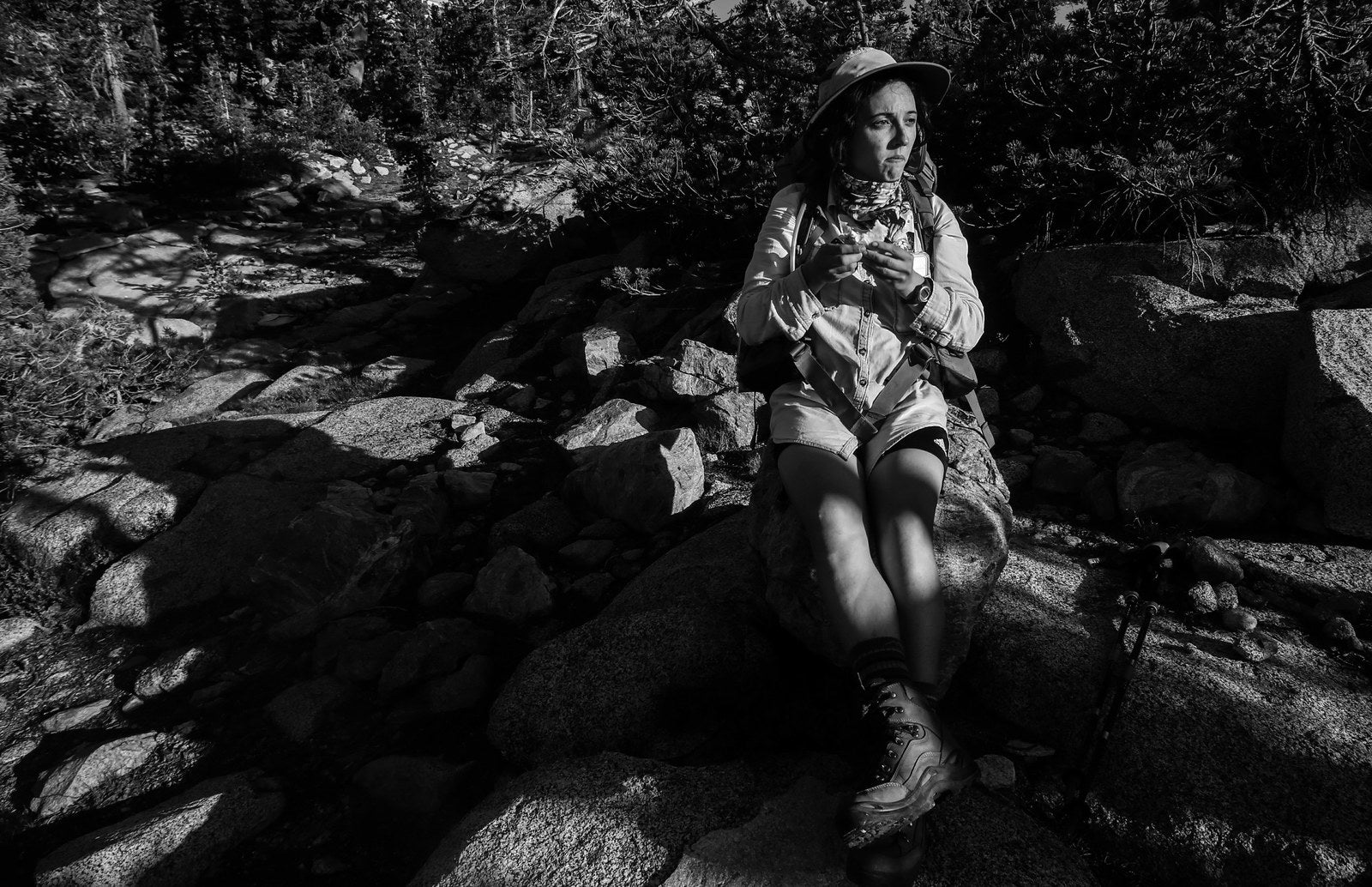 "Off-Trail Panda" (in Agua Dulce, California): "It's 20% physical and 80% mental. You have to believe you can do the PCT."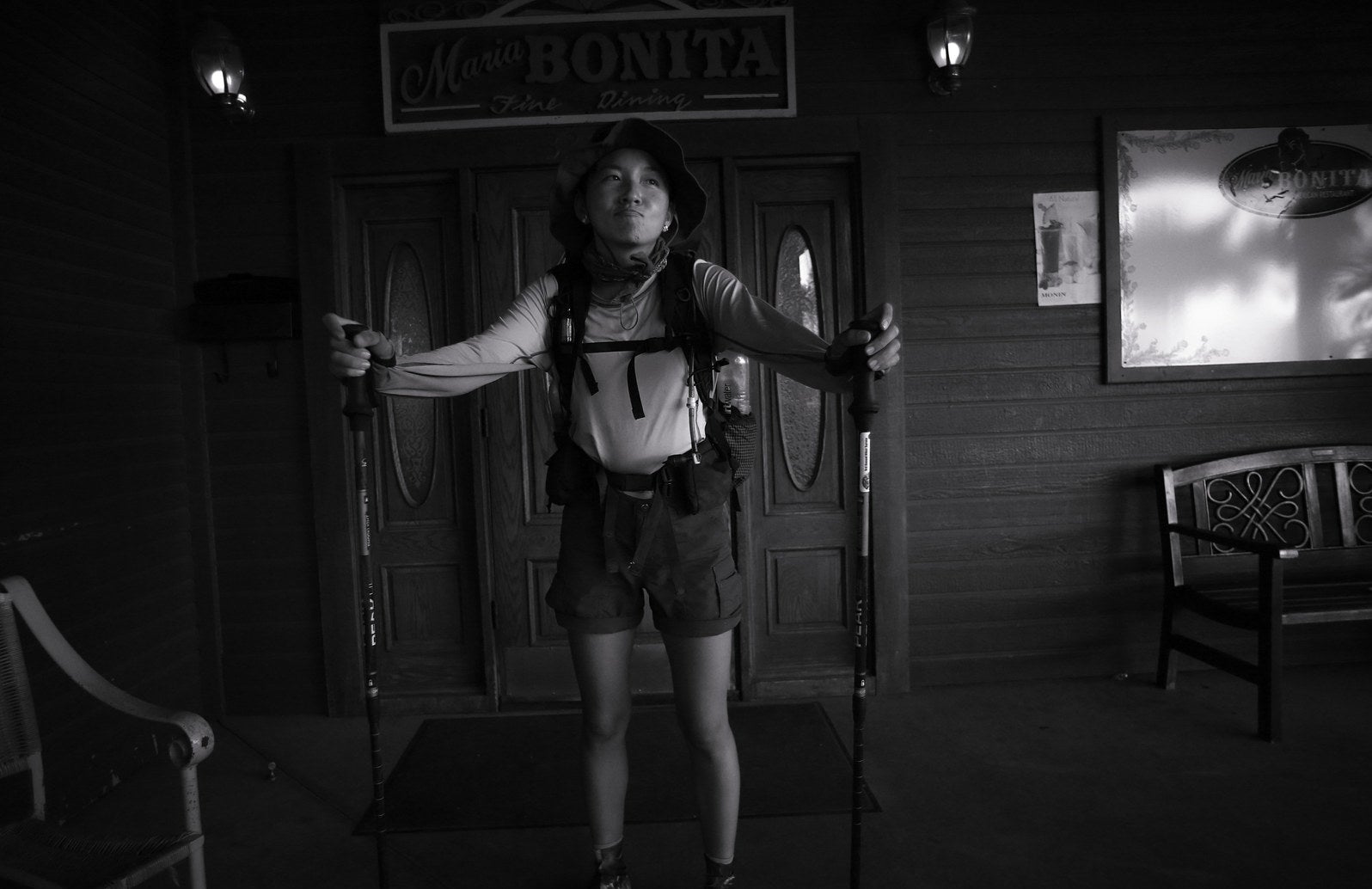 "PB" (on top of Mount Whitney): "Make your peanut butter last."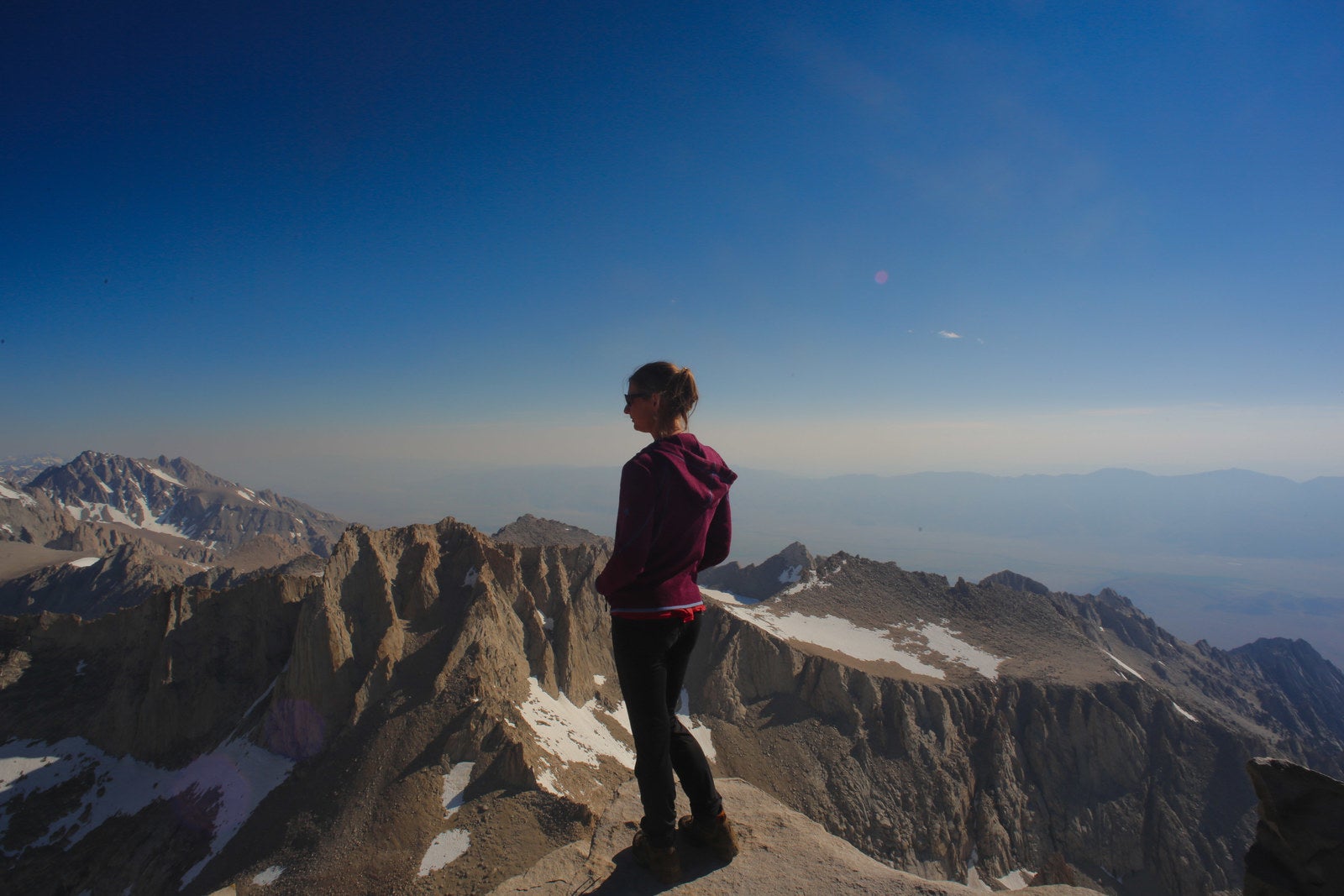 "Raging Beaver" (crossing a creek near Donohue Pass): "Don't be stupid at creek crossings."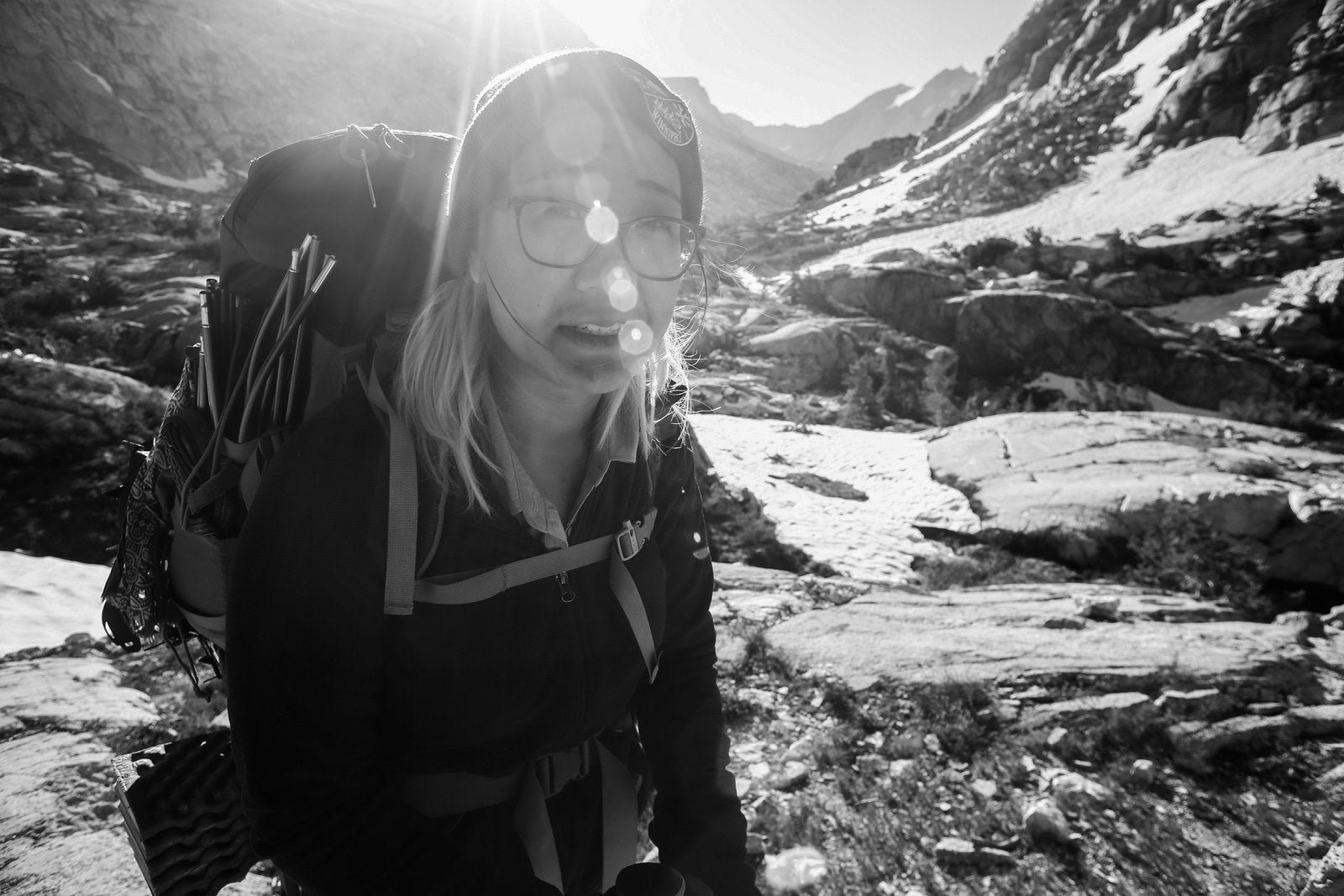 "Sunshine" (Northern Inyo Hospital, Bishop, California): "No matter how many times people tell you are crazy. No matter how many times people tell you not to go. Go strongly. Go wildly. Go greatly. Because you have the ability to do that."
Susie (in Big Bear, California): "Just do it."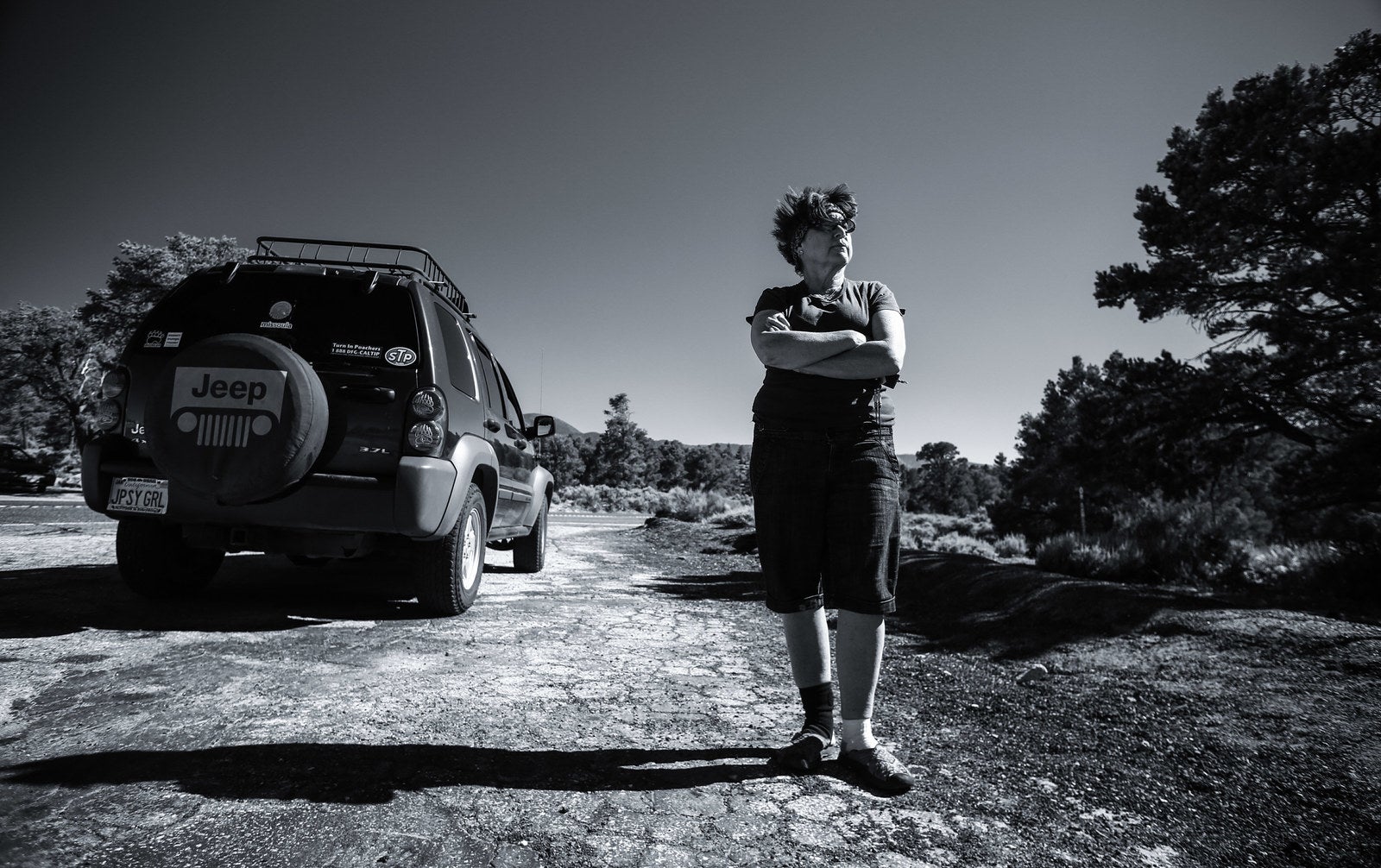 "Sweetfeet" (in Kennedy Meadows, California): "I see no difference in what a woman is capable of on the PCT compared to what a man is capable of on the PCT."