Entertainment photographer Robby Klein's maternity series "What Not to Do When You're Pregnant" are not your average photos of pregnancy bliss. He and wife Jady collaborated between weeks 31 and 40 to create some bold and funny pregnant mama pics.
Disclaimer: Jady was never in any real danger, and she and Robby and are now the proud parents of baby Beckett.
Boxing (31 Weeks)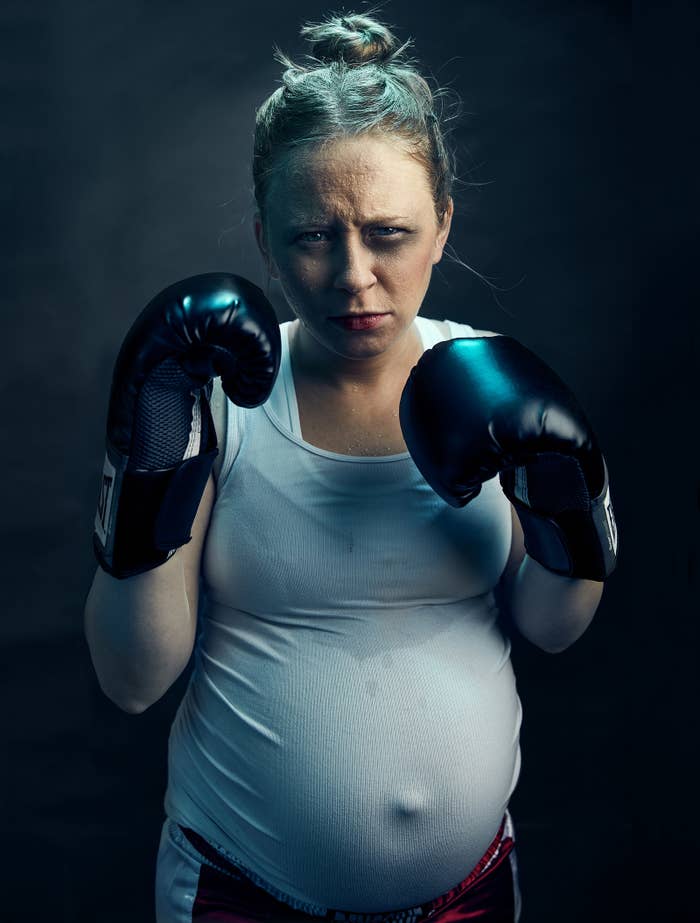 BuzzFeed News: What sparked the idea for this series?
Robby Klein: I knew that I wanted to photograph my wife pregnant, but the cute Pinterest-style maternity photos just aren't my cup of tea. I wanted to do something that reflected the work I'm known for a bit more.
One day, during week 30, I off the cuff mentioned something and said, "Well, you shouldn't do that when you're pregnant," and we laughed about it. I just couldn't get it out of my head though and finally asked her if she would shoot a photo of something she obviously shouldn't do as a pregnant woman: boxing.
Going to War (32 Weeks)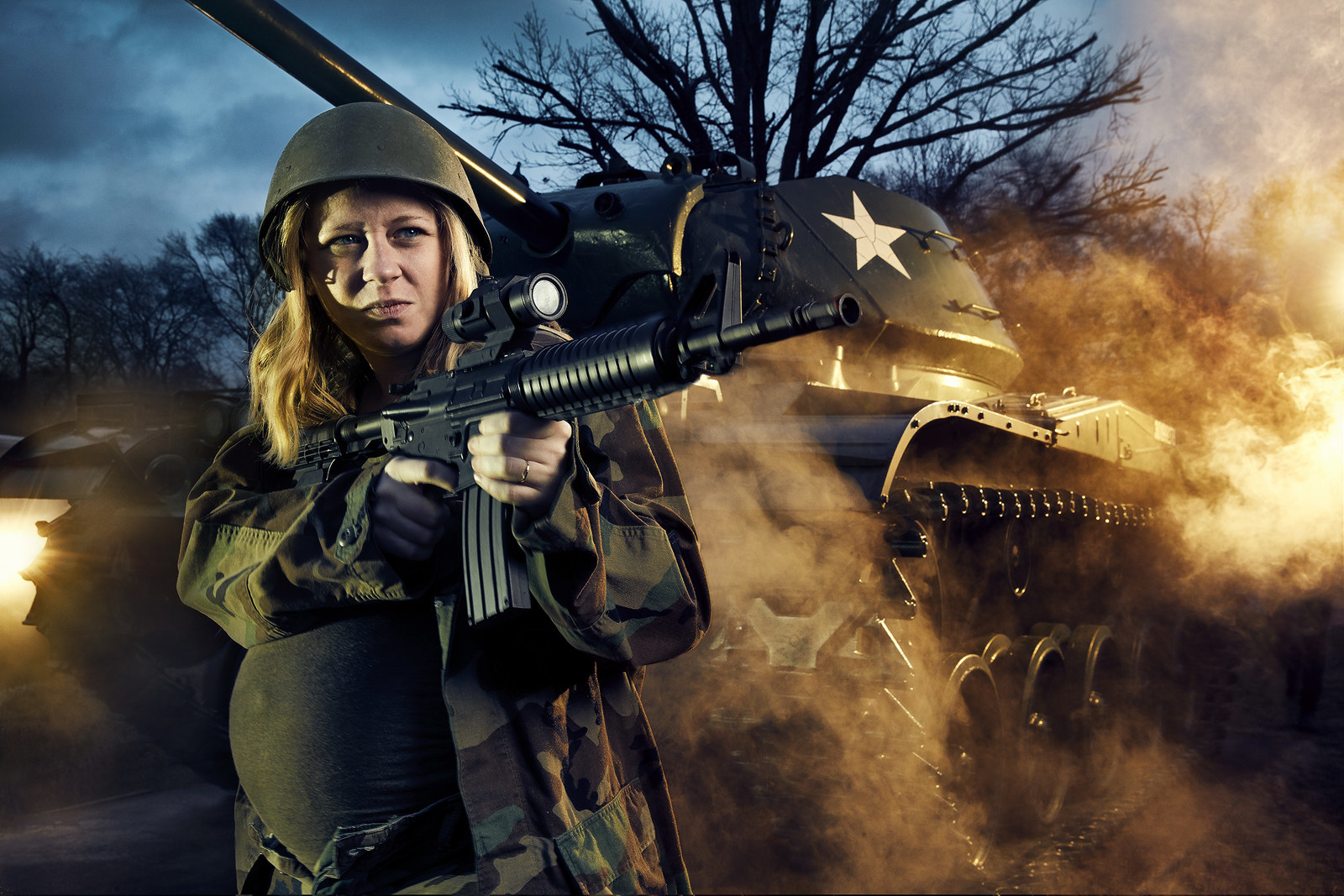 Catching Gators (33 Weeks)
BuzzFeed News: Which shot was the most difficult for you to produce?
RK: The alligator. We were in New Orleans and only had one evening we could get it done. That evening turned into a late night with us eventually shooting in the swamp around 2 a.m. A lot of time was used getting out into a certain part of the swamp and then actually catching a gator. Wild night!
Fencing (34 Weeks)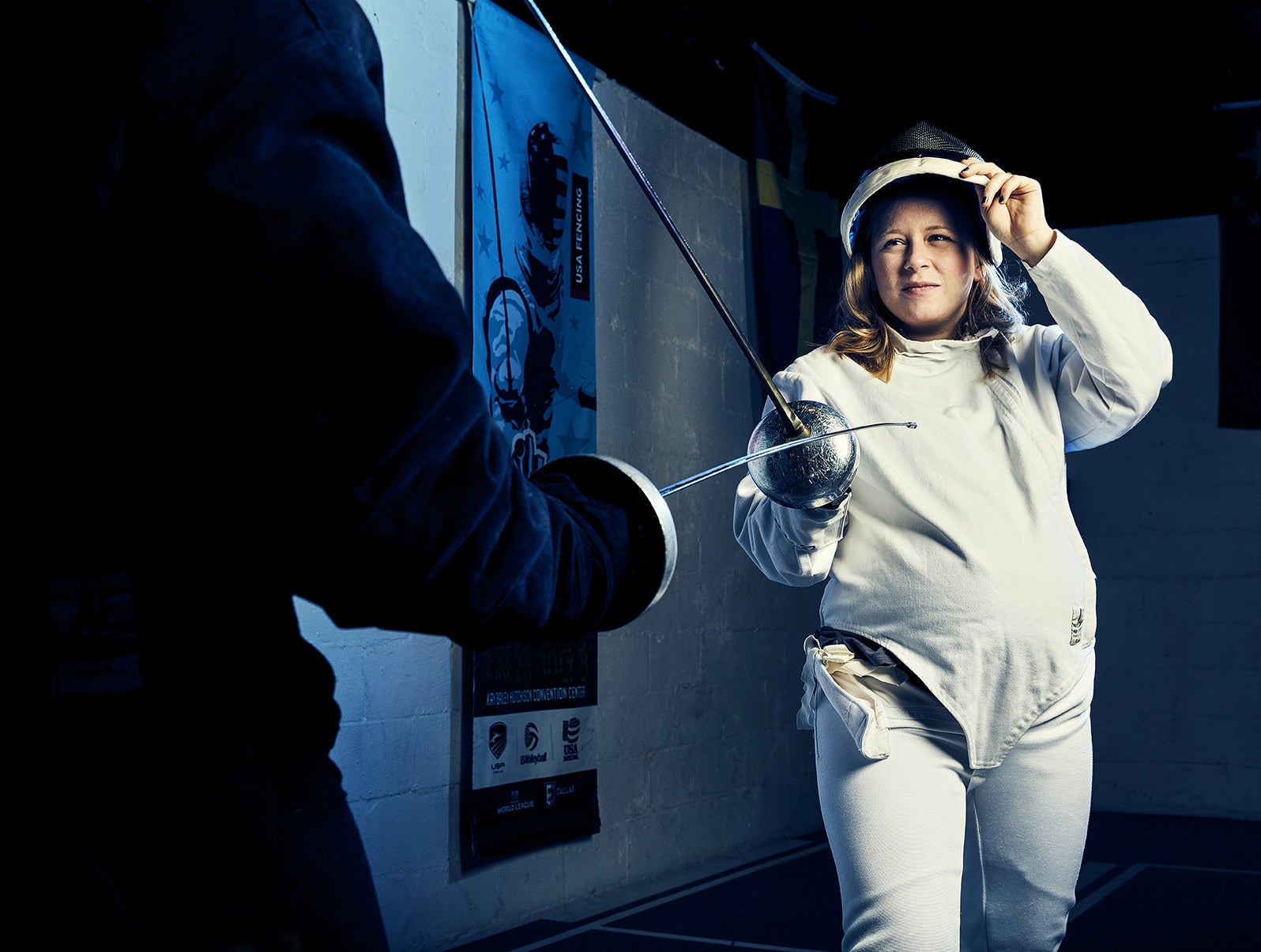 Rattlesnake Hunting (35 Weeks)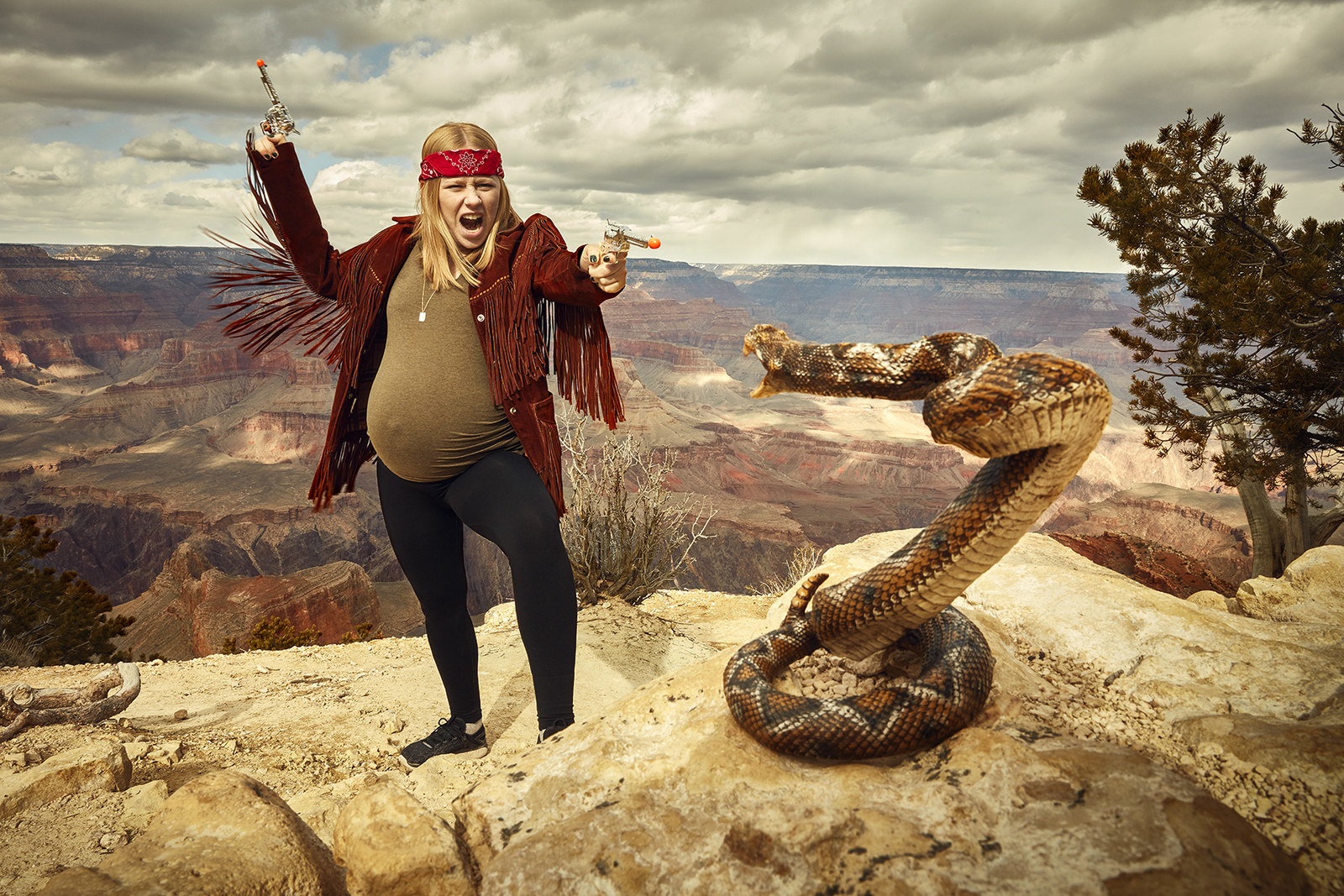 Riding the Bull (36 Weeks)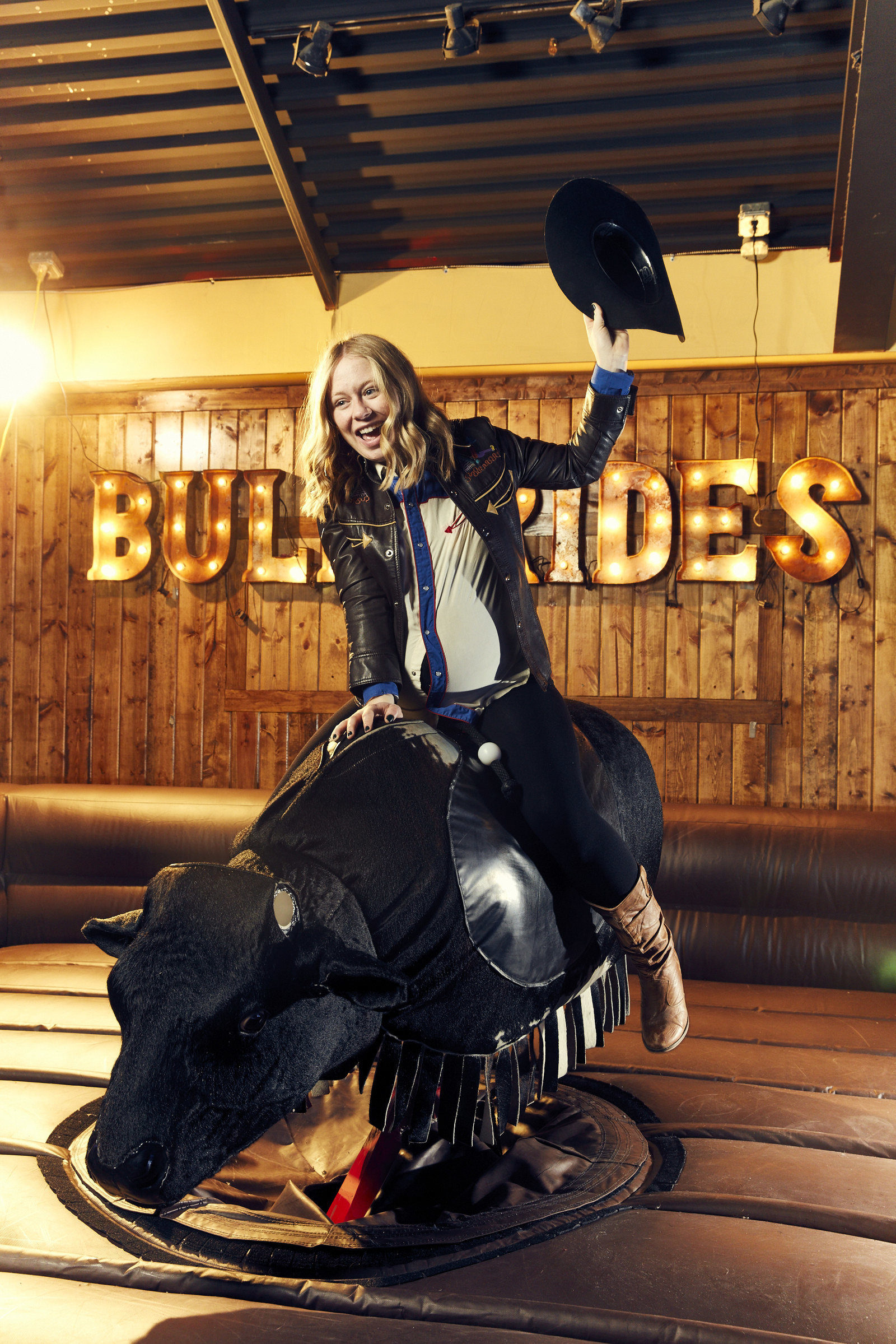 Rock Climbing (37 Weeks)
Motorcycle Stunts (38 Weeks)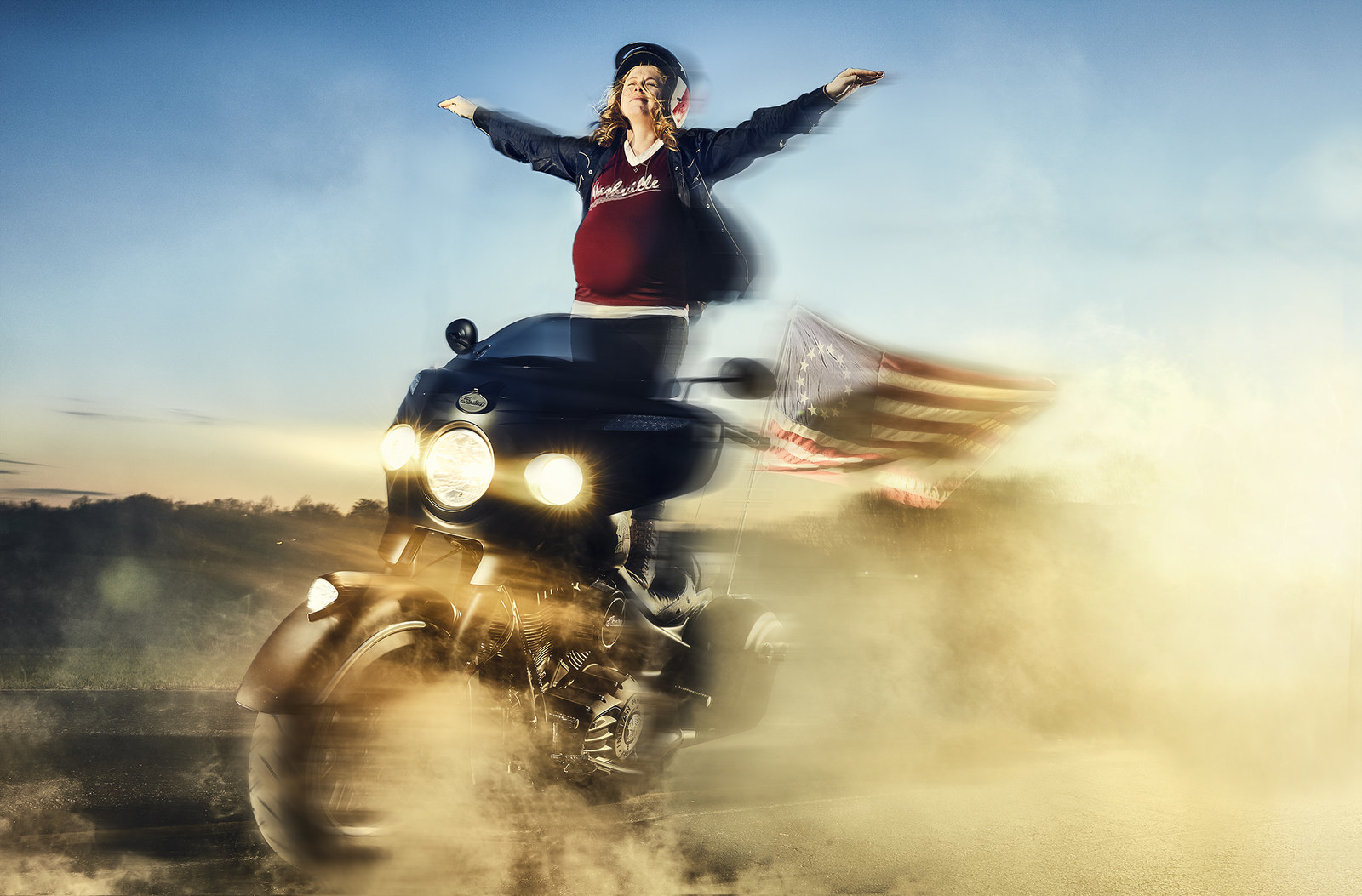 Skydiving (39 Weeks)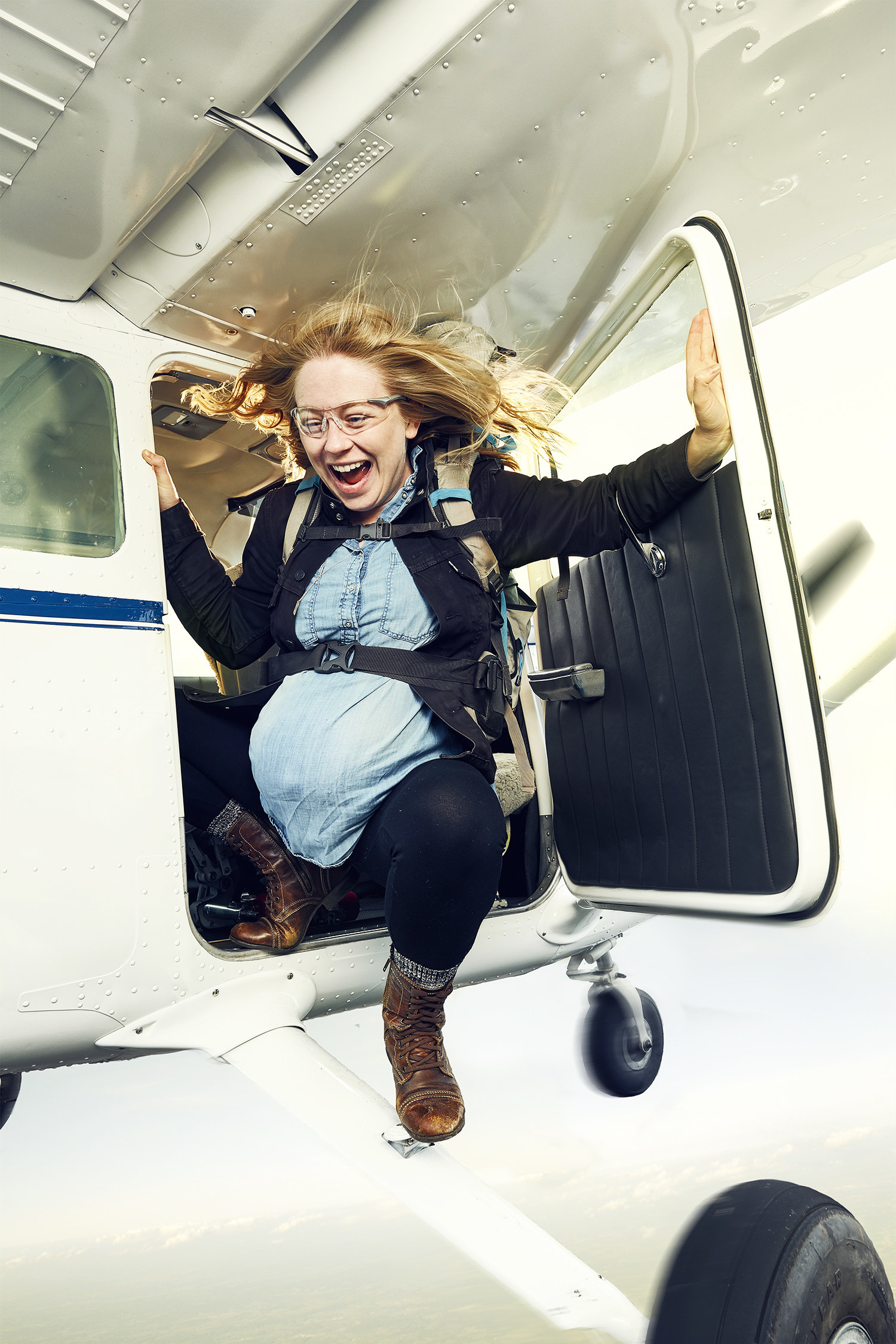 Communicating With the Upside Down (40 Weeks)