Halfway through the first season of ABC's Speechless, JJ (Micah Fowler), a teenager with cerebral palsy and the sitcom's main character, realizes that someone is moving in on his turf: the parking space for wheelchair vans just outside JJ's high school.
JJ rolls his eyes at the red tag hanging from the van's rearview mirror, indicating that the driver's disability is temporary. It turns out that his bias isn't completely unwarranted. A fellow high schooler in two bright pink casts is wheeled toward the school entrance. "I'm a freak," she exclaims. "Great. People are already staring!" She looks at JJ and his aide, Kenneth, worried that they're mocking her wheelchair, even though JJ uses one as well. She punctuates her tirade with the particularly ironic accusation, "What? Never seen someone in a wheelchair before?"
In subsequent weeks, JJ is tasked with teaching his new comrade, Claire (McKaley Miller), who was injured during gymnastics, how to navigate the halls of their high school as a wheelchair user. At first irritated by his assignment, JJ starts with a curt tour: "Ramp. Elevator. Poster that shows they like people in wheelchairs." But his initial wryness soon turns to flirtation, and a lighthearted romance blossoms between the teenagers.
This might seem like a common story arc for a scripted family comedy: Characters thrown together by unexpected circumstances, where one is forced to educate the other about their world, culminating in romance. But in this case, the deceivingly simple premise is actually groundbreaking. How often have you seen a disabled character, played by an actor with the same disability, teaching a (usually) able-bodied character not high-handed lessons about morality or character, but practical knowledge about how to navigate the world (how to weight-bear and the importance of physical therapy, for example)?
Speechless, now in its second season, has drawn significant attention as a marked exception to many of the "rules" of disability representation. Created by Scott Silveri, former writer and executive producer on Friends, the show is notable for casting an actor who has cerebral palsy.
Often, disabled characters on screen are played by actors without disabilities, and their very existence serves as a teaching tool for other characters, acting as representatives of others with similar disabilities rather than individuals with their own idiosyncrasies. In other instances, their parents — often the focus of shows about "special needs" families — might be doing the teaching about acceptance, and usually, the interaction doesn't end in romance.
Speechless has upended many of the tropes that have historically plagued onscreen disability representations, and the show isn't afraid to point out the common interpersonal missteps surrounding disability made not only by outright bigots, but also well-intentioned teachers, students, and friends. After his classmates dub JJ a "hero" merely for going to school, JJ's high-strung younger brother Ray (Mason Cook) calls their behavior an example of "inspiration porn."
"It's a portrayal of people with disabilities as one-dimensional saints who only exist to warm the hearts and open the minds of able-bodied people," says Ray. By allowing other characters to argue and advocate on behalf of JJ without precluding his ability to do so for himself, Speechless walks the line between combating ableism and ensuring that audiences see JJ as any other high schooler.
Shows like Speechless and Freeform's Switched at Birth have signaled a boom in representations of disability on television more generally, helping shift portrayals of disabled populations on television which have historically been littered with troubling cliches like the pity-evoking "Tiny Tims" and vengeful "Captain Ahabs." It's also notable that cognitive and psychological disabilities are also being depicted, and there have been noted attempts to show the realities of disability-based discrimination without always portraying disability as an innate tragedy or trying to find a cure.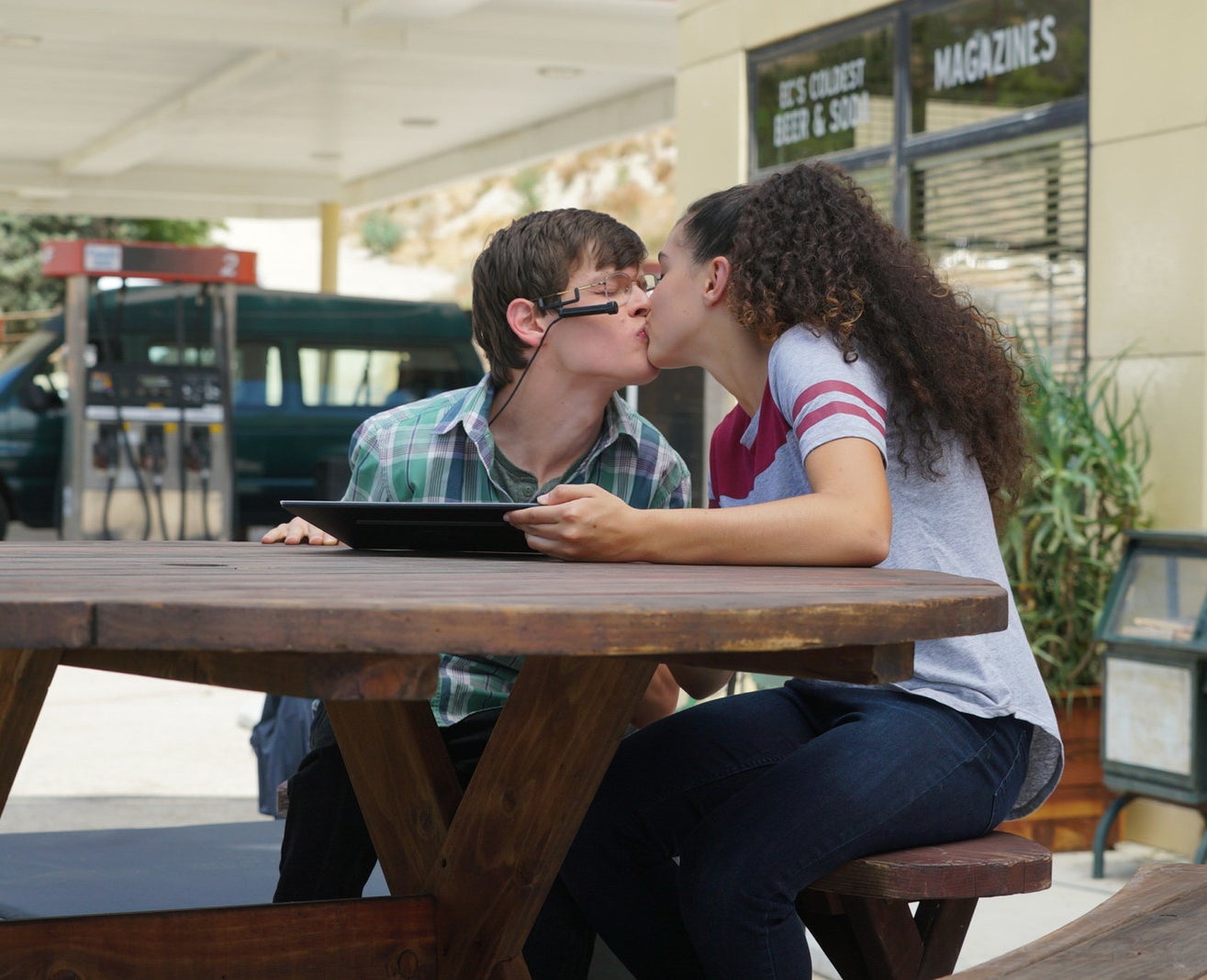 But there is still a veritable minefield of stereotypes which even the most well-meaning creators must navigate when attempting to portray disability on TV.
In a tendency that disability studies scholars David T. Mitchell and Sharon L. Snyder call "narrative prosthesis," disability is often mined for its narrative potential but is not represented by or representative of disabled people themselves. Stories often lean on disabilities as a way to propel narratives forward and provide conflict, rather than a concrete human reality. In other words, television has often profited from the emotion-evoking capacity of disabilities without bothering to represent those experiencing them in real life.
About 56 million Americans (nearly 20% of the population) currently live with disabilities; 38 million of those people have disabilities classified as "severe." It's also unpredictable — over 25% of today's 20-year-olds will have a physical and/or mental disability before they reach retirement age, according to the Social Security Administration.
Despite its commonness, disability still carries a palpable stigma. Political scientist and disability rights activist Harlan Hahn describes two kinds of anxiety caused by disability: "aesthetic anxiety," or the fear of physical difference, and "existential anxiety," or the fear of becoming disabled oneself. The latter is bolstered by the repetition of the common, and much-criticized, notion that it's "better to be dead than disabled." Both of these forms of anxiety, according to Hahn, perpetuate negative attitudes toward disability.
About 56 million Americans (nearly 20% of the population) currently live with disabilities.
A 2016 report by the Ruderman Family Foundation, an organization dedicated to disability rights, stated that media depictions of violence against people with disabilities is often presented as being caused by the "hardship" they pose to the able-bodied people around them. A 2014 report by UK disability inclusion organization Scope found that two-thirds of Brits feel uncomfortable speaking to disabled people; over a third of respondents reported avoiding disabled people altogether; and over a third of those surveyed reported seeing disabled people as unproductive. A 2013 Kaiser Family Foundation poll found that nearly half of respondents didn't want to live next to or work with someone with a psychological disability. In response to this widespread discomfort, the Department of Homeland Security Office for Civil Rights and Civil Liberties has released a guide to help nondisabled people "learn to interact" with disabled individuals, and many disability rights activists continue to write about others' negative reactions to their disabilities.
Television, however, has the potential to change some of these attitudes: Several studies have shown that exposure to media images of disabled individuals, such as Paralympian athletes, challenges disability-related stigma and prejudice. Meanwhile, television also serves as a convenient repository for our cultural anxieties and struggles and a way to work them out — conveniently resolved at the end of a 30- or 60-minute episode.
Disability rights activists coined the phrase "super-crip" to describe the forever-striving, idealized disabled character who serves as a fount of inspiration and possibly has superpowers. Tiresias, the visually impaired seer (a bit on the nose, eh?) from Greek mythology, is often cited as the original super-crip. "Instead of acknowledging the basic humanity of our often powerful emotions," wrote disability rights activist and writer Dai Thompson in 1985, "able-bodied persons tend to view us either as helpless things to be pitied or as super-crips, gallantly fighting to overcome insurmountable odds."
One of the first examples of the super-crip archetype to be seen on television was in the NBC drama Ironside, which ran for eight seasons from 1967 to 1975. Chief Ironside (Raymond Burr) became a special consultant for the San Francisco police after being shot and paralyzed by an assassin.
The Ironside opening theme featured a striking black silhouette of Burr against a red background, first being shot, then reappearing in a wheelchair. Viewers got the backstory (the classic "how did you end up like this?" question that every wheelchair user is asked ad nauseum) every time they tuned in. The quiet determination and highbrow self-control Ironside displayed throughout the series seemed inextricably linked to his wheelchair.
Stories often lean on disabilities as a way to propel narratives forward and provide conflict, rather than a concrete human reality.
(A 2013 remake, in which Ironside was played by Blair Underwood, lasted only three episodes. In the New York Times, reviewer Neil Genzlinger wrote, "No one wants to hang out with someone who waves his disability like a flag and is constantly trying to prove that he is not limited by it.")
In a 1984 episode of the long-running sitcom Diff'rent Strokes, Arnold, the show's earnest-but-troublemaking preteen protagonist, bribes a friend named Bobby to date his wheelchair-using acquaintance, Kathy. Upon Bobby's insistence that he has actually enjoyed himself with Kathy, Arnold expresses incredulity. "Robert, stop acting. She can't hear you," Arnold chides him, adding, "The six bucks is a flat rate. No overtime."
Such attitudes would slowly begin to change with the rise of the inspirational family sitcom of the 1980s and 1990s. These shows lent themselves to a different kind of disability portrayal: the aforementioned "inspiration porn."
Sitcoms like Diff'rent Strokes, Facts of Life, and Golden Girls featured educational disabled characters who provided just the tied-with-a-bow, tearjerker, Very Special Episode built-in conflict that a 22-minute narrative arc needed. By episode's end, usually "order" was restored alongside the exit of the disabled guest star, and disability itself was once again distanced from the able-bodied protagonists' lives.
Perennial favorite Golden Girls (1985–1992) used disability as a novelty or teaching tool many times, to varying levels of success (and humor). Usually, the lesson appeared in the form of a boyfriend whose disability — in one episode from 1985, Rose brings home her date, a little person, for dinner, and in the fourth and sixth seasons, Blanche dates both a man with a visual impairment and a wheelchair user, respectively — provided fodder for the kinds of predictable jokes, sight gags, and campy commedia routines that the show was known for, as well as a message about acceptance and diversity.
Rose's beau breaks up with her (she's not Jewish, and he's religious). Her bafflement at this turn of events leads her to make a public scene, and she insists that she's not the one being stared at when her date chides her to keep her voice down, "They're not staring at me, they're staring at you!" ("I'm used to it. I'm a very snappy dresser," he quips in response.)
In another episode, Blanche, often presented as the most conservative of the three women and the barometer for societal acceptance, expresses her delight after a sexual encounter with her lover, who is a wheelchair user. Combating the stereotype of the "saintly" disabled person, he turns out to be cheating on his wife. "It never dawned on me that you could be a jerk in a wheelchair," she muses, in a reversal of the disabled-person-as-victim trope. And though we didn't hear from them again, the same was true of most of the boyfriends on the series who came and went in the background of the women's lives.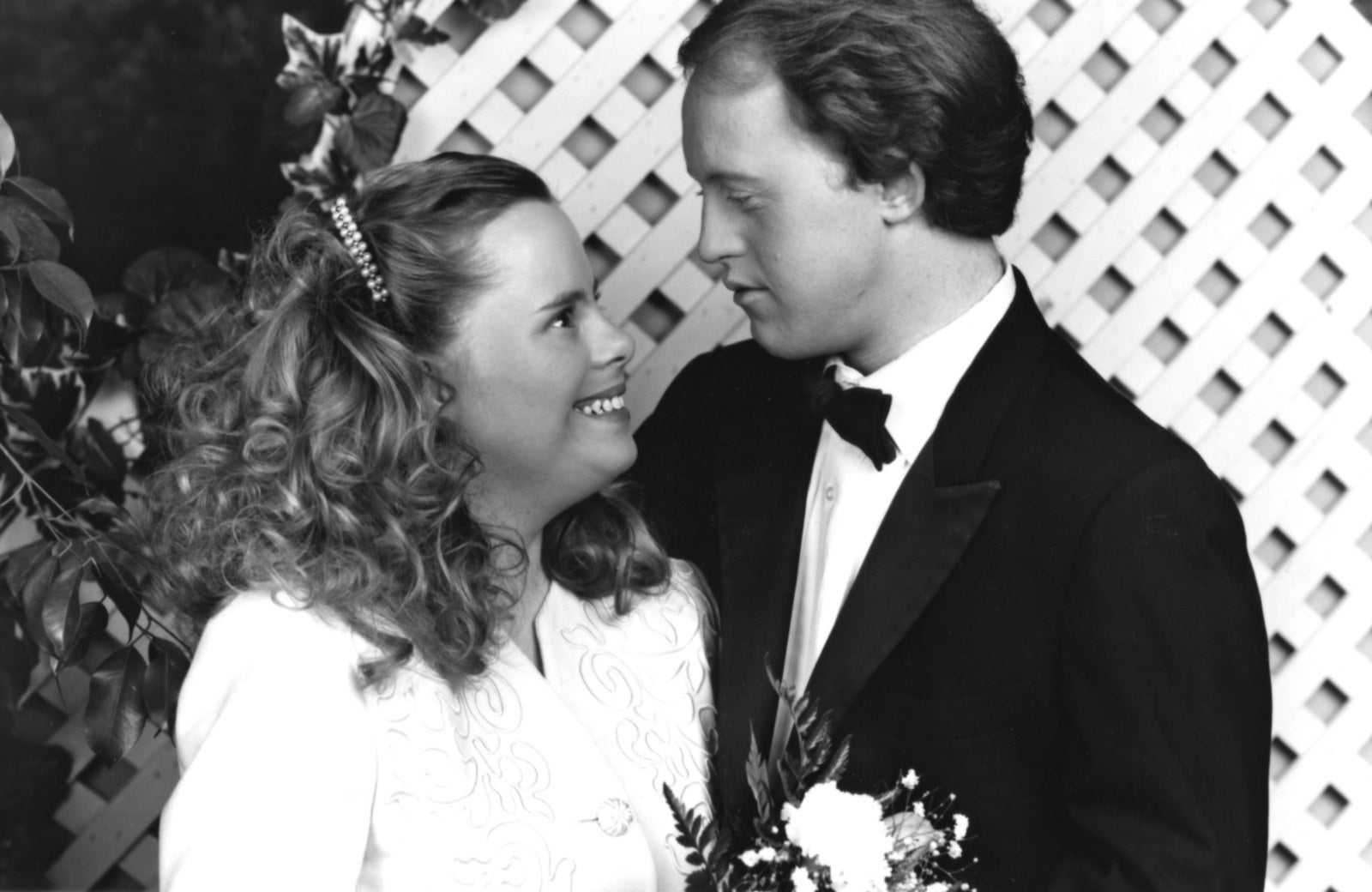 One major exception to standard portrayals of disabled characters was the Emmy award–winning drama Life Goes On, which aired on ABC from 1989 to 1993. Though the show delivered a conventional brand of sentimental fare and "on-message" inspirational narrative, it was both radical and groundbreaking. It cast the first actor with Down syndrome on a mainstream television show (Chris Burke, who played Corky) and portrayed Corky's family's push to integrate him into a mainstream high school and his marriage to Amanda Swanson (Andrea Friedman), who also has Down syndrome. Burke was nominated for a Golden Globe and won several Young Artist Awards for his role.
One New York Times reviewer wrote in 1992 that, while the "uplifting, family-oriented show" boasted a "brutally realistic center," its "hackneyed television conventions" rendered the portrayal less effective overall (a critique that could have been leveled at many scripted shows of the time). Chris Burke, meanwhile, looked back on his groundbreaking role fondly, telling Us Weekly in 2014, "I had the opportunity to do something that I always wanted to do, and now I have done it."
What '80s and '90s characters didn't learn from others about disabilities, they learned for themselves by acquiring temporary ones. Often, female characters underwent this "awakening" through shockingly brief mental disorders, such as D.J. Tanner's one-episode eating disorder on Full House and Jessie Spano's notorious (and, okay, hilarious) "I'm So Excited" caffeine pills addiction on Saved by the Bell. Usually, these storylines were meant to teach characters and viewers familiar lessons — gratitude, parental obedience, self-esteem, or some other virtue — but in all cases, the end-of-show credits banished any memory of the onset of the disorder.
Recent years have seen an influx of characters with disabilities on TV shows, indicating hope for the future of disability representation. However, a 2016 paper compiled by the Ruderman Foundation found that, despite making up a fifth of the population, only 2% of characters in the top 10 Nielsen-rated shows and the top 21 streaming original shows have disabilities. Of those characters, 95% are played by able-bodied actors. So yes, the disabled population is being written about and put on display — but not by those who have firsthand experience.
While amount of disability representation on scripted shows has progressed slowly, the wide range of disabilities captured on reality television, especially within the last decade, has sparked ambivalence and created begrudging, though loyal, audiences among disabled communities.
Until recently, TLC was the primary home for reality shows featuring disabled individuals and families, from conjoined twins Abby and Brittany (now elementary school teachers in Minnesota) on their eponymous reality show in 2012 to the now-divorced Roloffs at the helm of Little People, Big World, which ran for 12 seasons beginning in 2006. The success of shows t like My Strange Addiction (which began in 2010) and 2009's The Little Couple — spawned many others like them, drawing frequent accusations of voyeurism and exploitation, usually depending on the degree of self-representation offered to the featured disabled individuals. Some shows, like Sundance's Push Girls (and even Lifetime's Little Women, which shocked audiences with the revelation that disability did not preclude anyone from arguing violently over glasses of chardonnay), were widely recognized for diversifying the cookie-cutter caricatures usually afforded to disabled communities.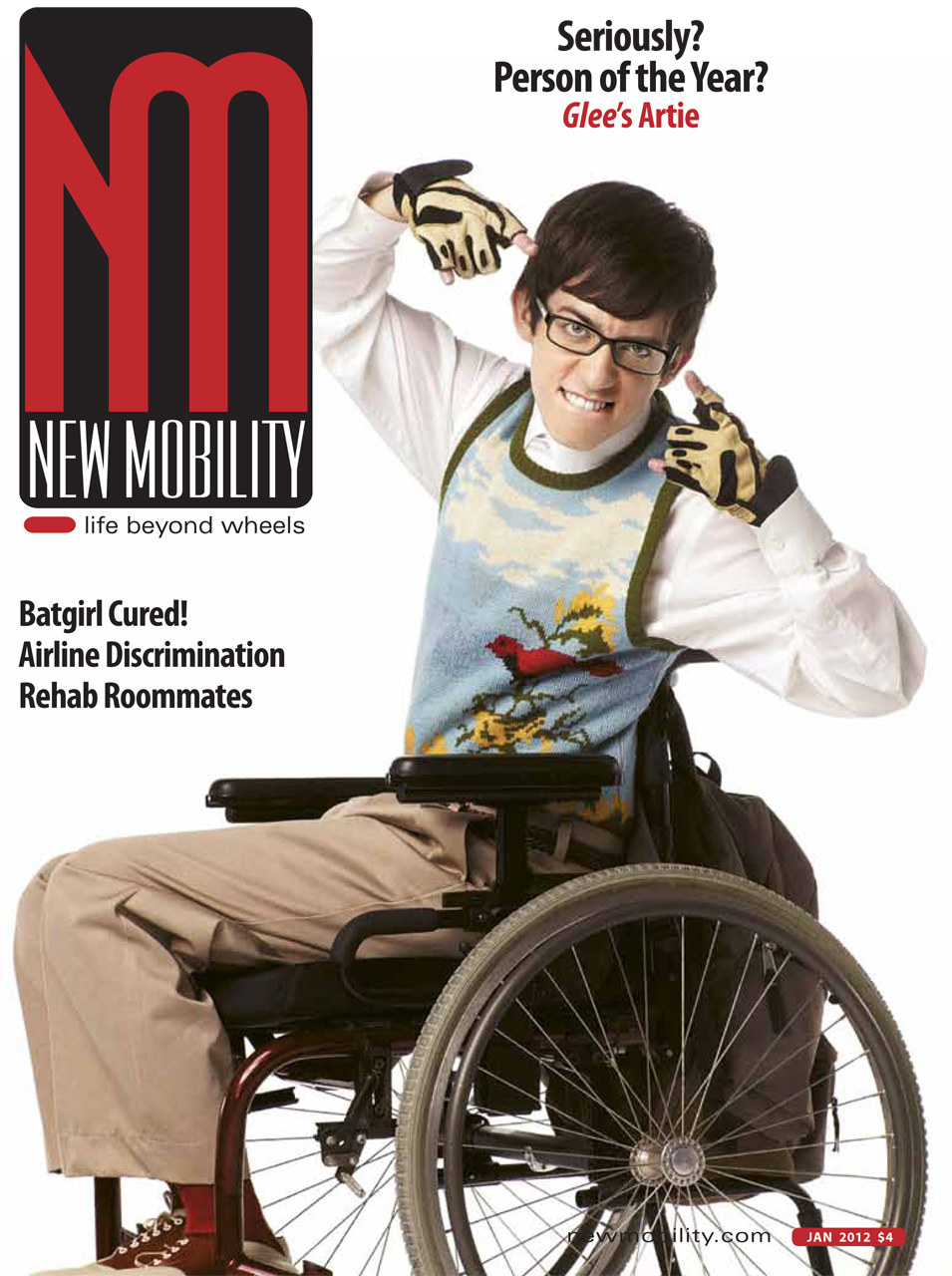 The mid-2000s and 2010s saw some improvements in both the number and quality of disability representations on scripted shows. The Ryan Murphy universe, particularly the American Horror Story installations that began on FX in 2011 and Fox's musical comedy-drama Glee (2009–2015), has become known for its attention to disability, for better and for worse. The polarizing character of teen wheelchair-user Artie Abrams, played by series regular Kevin McHale — who does not use a wheelchair — drew criticism from viewers for the familiar phenomenon of "cripping up" and for fantasy sequences in which he walked, contributing to the stereotype that any disabled person's ultimate (and only) fantasy is to be able-bodied.
Artie Abrams was also named New Mobility's 2011 Person of the Year, a controversial decision both for the magazine's exclusion of disabled actors who might have been worthy recipients and for its focus on a fictional character at the expense of actual disabled individuals. Despite these limitations, Ryan Murphy has been justifiably praised for his penchant for hiring disabled actors, such as Glee's Lauren Potter (who played Becky Jackson, a cheerleader with Down syndrome), Freak Show's Mat Fraser (among many others), who has phocomelia, and American Horror Story alumnus Jamie Brewer.
For his part, Speechless's creator Silveri says there was never a question of whether or not to cast an actor with cerebral palsy in the key role. Having grown up with a brother with cerebral palsy, Silveri considered it the right thing to do, not only politically but also artistically, telling Variety in 2016: "These things move so fast and you don't want to have to have an actor without a disability in a chair with consultants on the side saying, 'He wouldn't do that. His head would go this way.' You can sniff the fake on that." And despite its realistic, conventional trappings — a nuclear family, the struggles of marriage and high school — it's made radical moves toward disability inclusion.
As is the case with Speechless, some newer shows are finally lending disabled characters, like Superstore's Garrett (Colton Dunn) and Tyrion Lannister (Peter Dinklage) in Game of Thrones, the freedom to be both sexually desirable and desirous without devolving into "on-message" pity or the assumption of asexuality. (Ali Stroker, the first wheelchair-using actor to appear on Broadway in the Deaf West revival of Spring Awakening, recently skewered this trope — which assumes that disabled people are neither sexually desirous nor desirable — with a recreation of Kylie Jenner's appropriative photoshoot in a wheelchair.) By contrast, sitcoms featuring disabled characters up to and including the 2000s floated relationships between able-bodied and disabled individuals as acceptance parables without presenting them as real possibilities.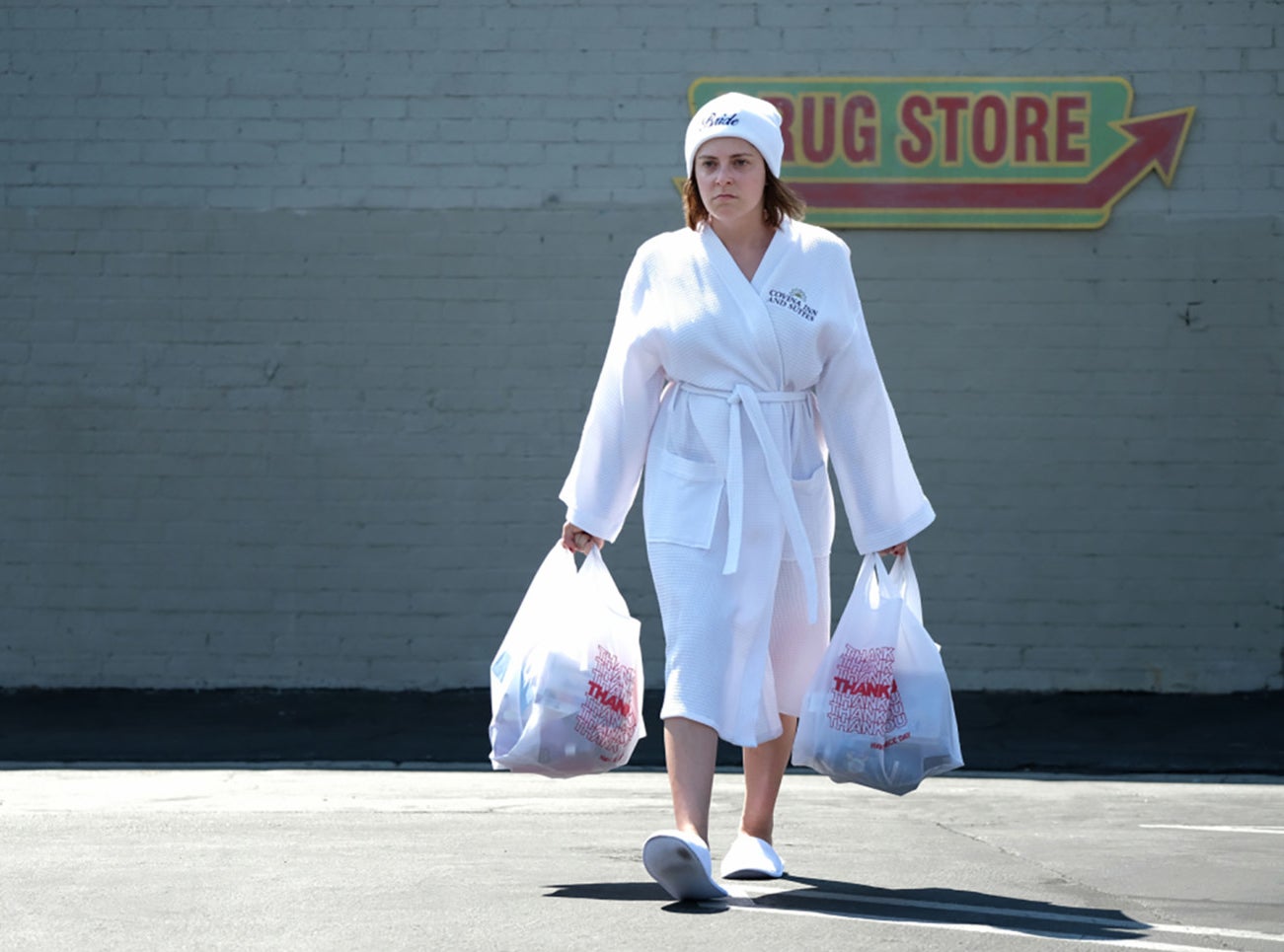 But to truly make progress, disability representation needs to happen behind the scenes, too. Rachel Bloom's musical romp Crazy Ex-Girlfriend on the CW has made important progress toward destigmatizing mental illness by giving its protagonist a full-throated voice with which to explore the politics of diagnosis and the difficulties (and discrimination) associated with borderline personality disorder. Bloom, who has experienced mental health issues herself, has extensive creative control — something not afforded to many other disabled performers and creators. This control is likely a key aspect of the show's movement toward a more progressive portrayal of psychological disability, and it's not one that's frequently available.
Indeed, while it's important to celebrate moves toward inclusion, it's often too tempting on the part of the media to say that disability representation has "arrived" due to one show or performer.
ABC's medical (melo)drama The Good Doctor, for example, which began this past fall and was created by David Shore, who had previously worked on House, has received sharp criticism for its portrayal of autism via the show's protagonist and head surgeon, Shaun Murphy (played by Freddie Highmore). Though one critic at the Telegraph claimed that the show "represents a shift in the media's treatment of autism, which has for so long been hampered by misleading stereotypes," many activists disagree, arguing instead that the show resorts to the kinds of familiar tropes highlighted in a recent study in Psychiatry Research. The study revealed that media representations of autism are often unrealistic and exaggerated, especially in their frequent reliance on the "genius/savant/special skill" stereotype. Other critics have noted the tendency of his fellow physicians to infantilize him (common in representations of disability in general), his practically superhuman abilities, and, of course, his "normalization" in comparison to other disabled characters as an exceptional white man. He is, in other words, a super-crip, even a super-super-crip.
Even Speechless, despite its many bold and praiseworthy moves toward better representation, has been criticized by some disability rights advocates as being too heavily focused on special needs families without necessarily offering JJ the possibility of a full life as a disabled adult, and disabled TV characters (especially those in top-rated, highly popular shows) are still overwhelmingly white, straight, and male, not yet permitted to occupy multiple marginalized identities at once. There's still more work to be done, and more disabled artists to hire, if we want to achieve proportionate and thoughtful television representation of 20% of the US population. Still, the last few years of progress indicate that we're moving in the right direction. ●
Laura Dorwart is a Ph.D. candidate and Fletcher Jones Fellow at UC San Diego with an MFA in creative nonfiction writing from Antioch University, Los Angeles. She has written for VICE, Bustle, Bitch, Playboy, SheKnows, Catapult, McSweeney's, Ravishly, and others.