The April 3 edition of the New Yorker magazine featured this cover illustration by French artist Malika Favre.
The striking image – showing four women in surgical masks looking down at an operating table – was noticed by Susan Pitt, who specialises in endocrine surgery at the University of Wisconsin.
"The New Yorker issue came out right before I went to our annual American Association of Endocrine Surgeons meeting," Pitt told BuzzFeed News.
"The instant I saw it I thought about how cool it would be to replicate in real life."
Pitt gathered a group of women at the Orlando conference and they replicated the photo minus masks and operating theatre.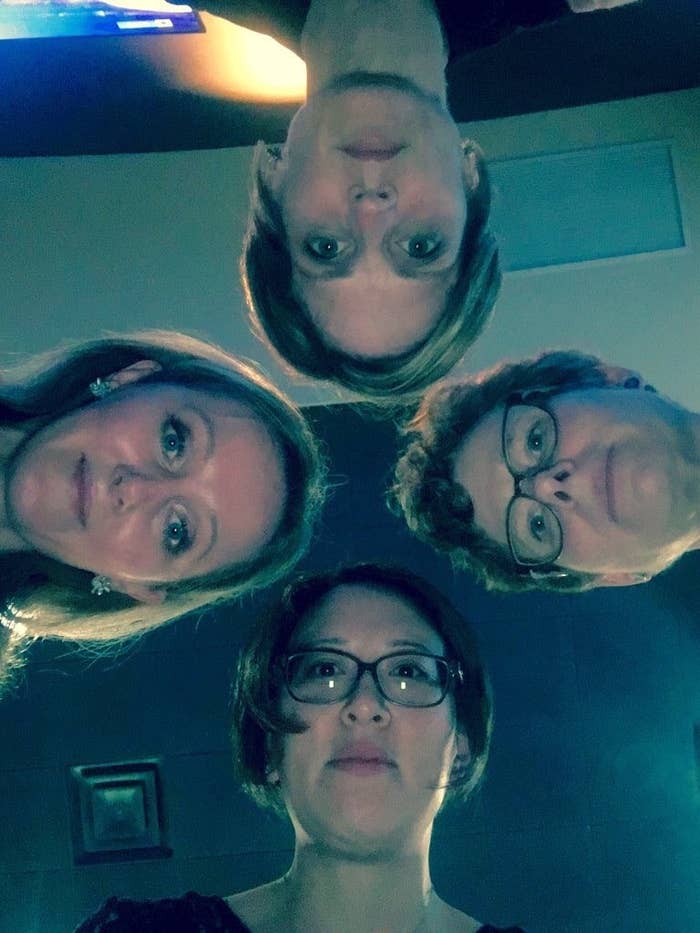 Pitt tweeted out the photo and challenged other women surgeons to do their own.
The first to respond was Marissa Boeck, a surgery resident at Columbia University who tweets at @KickAsana.
Then, surgeons from across the United States started to take up the challenge.
Many tweeted pictures to the #ILookLikeASurgeon hashtag – an online movement encouraging women, people of colour, and other diverse groups in the male-dominated profession to stand up and be visible.
A bunch of other women propelled the movement forward, including Dr Karen Horton, Dr Amber Leis, resident surgeon Emily Clark, the Association of Women Surgeons and artist Favre.
One entry from the University of Wisconsin-Madison showed the other side of the photo, too.
Overseas entries started to roll in. Dr Haneen Gomawi posted this photo from Saudi Arabia.
The challenge was accepted in Istanbul...
...Mexico...
...and Brazil.
Pitt said it gave her chills every time she saw another group of women in surgical masks re-creating the photo.
She said it feels like a "punch in the gut" when people automatically assume women in hospitals or operating theatres must not be surgeons.
"I hope to open people's eyes and minds that women can be surgeons and anything else they want to be," she said. "That there is no such thing as a 'a man's world'."
Pitt is also passionate about pay equality.
"Women deserve and should be paid the same amount for the same job.
On the whole, we are all equal and worth the same.
"In surgery, there's been a strong movement in the past couple of years towards equality. In the context of our field, the timing of the Malika Favre cover was perfect for women to rally around."
"It's meant to be inclusive and not just about women surgeons," Pitt added.
"I think we're just a symbol of a greater problem. A lot of people who have responded have mentioned that they want to show the pictures to their daughters so they will learn that they can be anything."