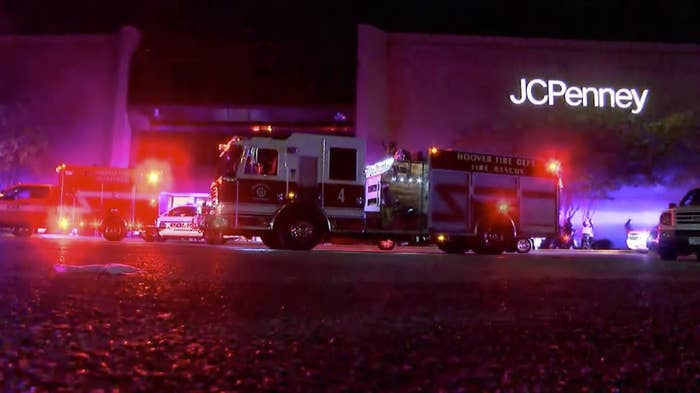 Police arrested a man suspected of opening fire at a mall in Hoover, Alabama, on Thanksgiving — one week after officers responding to the scene shot and killed the wrong man.
The US Marshals Service and Georgia Bureau of Investigation arrested 20-year-old Erron Martez Dequan Brown on Thursday morning. He is being charged with the attempted murder of 18-year-old Brian Xavier Wilson, who was shot during the altercation at the Riverchase Galleria mall.
When police originally responded to the gunfire, they mistook a man running from the scene with a gun in his hands, Emantic "EJ" Fitzgerald Bradford Jr., for the shooter and killed him at the scene.
Police immediately came under intense criticism, and issued a series of changing statements about Bradford's shooting.
The Hoover Police Department initially identified Bradford as the shooter in an official statement. Then it released a second statement retracting that claim and saying that Bradford likely did not fire his gun.
Bradford's death drew national headlines. His family recently hired civil rights lawyer Benjamin Crump and is demanding that police release video footage related to their relative's killing.
"Once Brown's extradition from Georgia has been affirmed, Brown will be booked into the Jefferson County Jail, Birmingham, under a $150,000 bond. Additional charges are expected as the investigation progresses," authorities said.