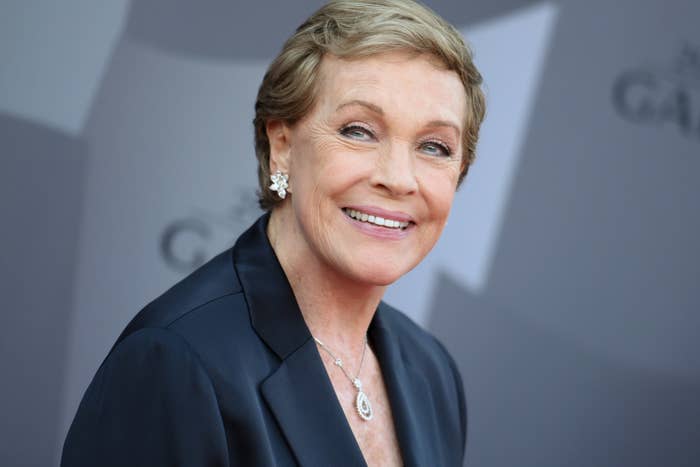 Julie Andrews won't be appearing in the sequel to her 1964 classic Mary Poppins that's set to open next month, but instead she'll be making a cameo in the latest DC superhero movie: Aquaman.
The legendary British actor will be lending her voice to the role of Karathen, Entertainment Weekly reported, "an undersea creature that holds the key to Arthur Curry's (Jason Momoa) quest to unite the Atlantean and surface worlds."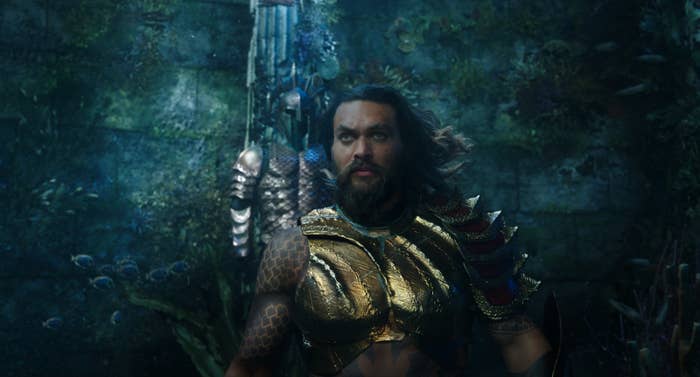 Producer Peter Safran told EW that they were looking for the voice of "a classic British actress" for the role, and that Andrews was the perfect fit.
"When we found out Julie was interested and available and excited to do it, casting her was a no-brainer," he said.
The Sound of Music star's voice will be "somewhat digitally altered," Safran explained, to suit what presumably will be a fish-like creature with magical powers.

Director James Wan confirmed the report of Andrews' casting on Twitter.
"The most powerful creature on Earth is a dame," he wrote of Andrews, who was given a damehood by Queen Elizabeth in 2000.
In addition to Momoa and Andrews, Aquaman stars Nicole Kidman, Amber Heard, Willem Dafoe, and Patrick Wilson.
Maybe it's the holidays, but people were in their feelings about the news that Andrews was joining the DC Universe.

Many felt that the decision to cast Andrews, who has earned one Oscar and two nominations during her stellar career, was a stroke of classical genius by Wan.
But a few couldn't help but point out that Aquaman is opening the same week as Mary Poppins Returns, putting Andrews in competition with the sequel to the film for which she won an Academy Award.
Andrews had previously stated she didn't want to do a cameo in the sequel because she didn't want to distract from Emily Blunt, the star of the remake.
Still, some interpreted the move as a little, well, cold-blooded.
"Who knew that Aquaman would have the real Mary Poppins this Christmas?" Safran teased.
Nonetheless, whether you enjoy sea creatures or British nannies, December promises to be a great month to be paying homage to Dame Julie Andrews.