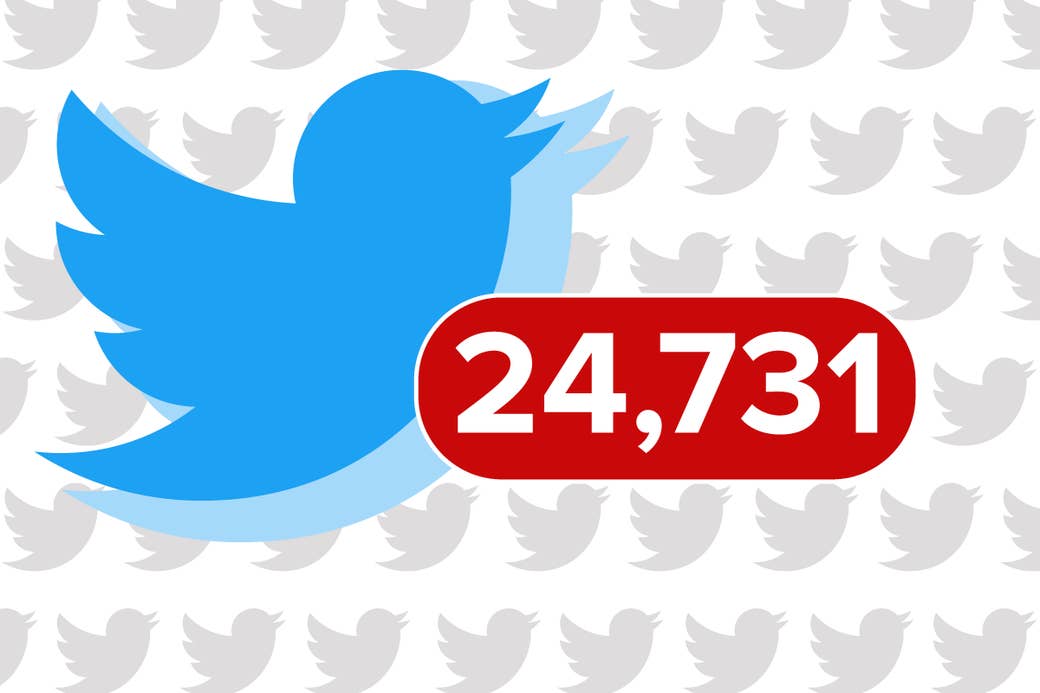 A couple of weeks ago, Washington Post homepage editor Doris Truong found herself at the center of a partisan flame war.
During a break in Rex Tillerson's confirmation hearing for secretary of state, an Asian woman was spotted appearing to take snapshots of Tillerson's notes. Bloggers quickly decided that the woman in the video must be Truong, who also happens to be Asian. One Reddit thread, for instance, was titled "Fake News Journalist Doris Truong caught taking photos of Rex Tillerson's notes from confirmation hearing today."
The thing is, Truong was not covering the Tillerson hearing. To put it in her own words: "Trolls decided I was taking pictures of Rex Tillerson's notes. I wasn't even there."
On a typical day, Truong gets maybe a half dozen mentions on Twitter. By 10 a.m. on Thursday, Jan. 12 — the day after she had been falsely identified as the woman from the picture — she had 4,638 new mentions since the previous evening. And it just kept going. Within 24 hours, her handle had been mentioned 20,179 times, an increase of 185,300%, according to screenshots provided by Truong.
Here's what that looked like:
Note: This graphic is based on a BuzzFeed News analysis of 24,731 mentions of Truong's twitter handle, @doristruong, starting roughly two days before false stories of her started circulating on the web and ending seven days after the incident.
Source: Twitter's API
Source: Twitter's API

"That initial moment of seeing the Twitter notifications was dumbfounding," Truong wrote in an email to BuzzFeed News. "I was looking at the app on my cellphone, where '20+' is the readout even if an account has far more mentions. I had to scroll through dozens of screens of people saying 'how dare you' (and worse) to finally figure out what had caught their attention."

Experiences like Truong's are becoming more and more common. According to a recent study from Data & Society, 47% of internet users aged 15 and older have experienced online harassment or abuse at some point. Thirty-six percent of all respondents reported that they had been harassed directly, meaning they had been threatened, called abusive names, or stalked.
When a story goes viral, this experience is amplified.
"This idea of people coming together within specific affinity groups and behaving in ways that are really good for the 'in' group and terrible for members of the 'out' group [...] there's nothing new about that," said Whitney M. Phillips, a professor at Mercer University who has been studying how people talk online for close to 10 years and who has written a book about online trolling titled This Is Why We Can't Have Nice Things. "But having different tools means we suddenly have new superpowers."
Though online trolling has existed for years, experts like Phillips worry that the election of Donald Trump as president may embolden people who already harass others online. Trump has insulted politicians, media organizations, public figures, and private citizens on Twitter, which, in some cases, has incited his supporters to launch social media attacks on the people he singled out. He has spread and amplified skewed information and has tweeted falsehoods.
"What do you do when the president is doing the thing that you're trying to get average citizens not to do anymore?" said Phillips.
Truong's story became a battleground for different factions to debate their own views about the media and politics. While roughly 70% of the 100 most retweeted tweets about her contained insults against her, the media, and/or "liberals," a little less than a third of all the mentions from that same sample were trying to defend Truong (and a small percentage were not related to the story).
Those who believed the false story about Truong slung insults toward her. "Where is your integrity? Oh wait you work for WaPo don't you" or "Media is SCUM," some wrote. A few also featured hashtags like #WashingtonCompost in their tweets. Others swooped in to defend her:
This factioning of responses mirrors how politically divided the nation is and just how important identity politics have become in the digital realm.
Participating in debates like this is "the digital equivalent of wearing a Make America Great Again hat and a pussy hat [...] It's that idea that you're signaling your affiliation with your group," said Phillips. "If someone comes at you screaming, it's very tempting to scream back at them."
The most intense part of Truong's experience lasted approximately three days. And though she told BuzzFeed News that she was "mildly concerned" about her safety, she wrote that she will continue to use social media platforms: "The whole episode is not going to drive me off social media, which provides a way for me to connect with people across the miles, including strangers, and to be exposed to a diversity of opinions — including ones I disagree with."