Here he is without the mask.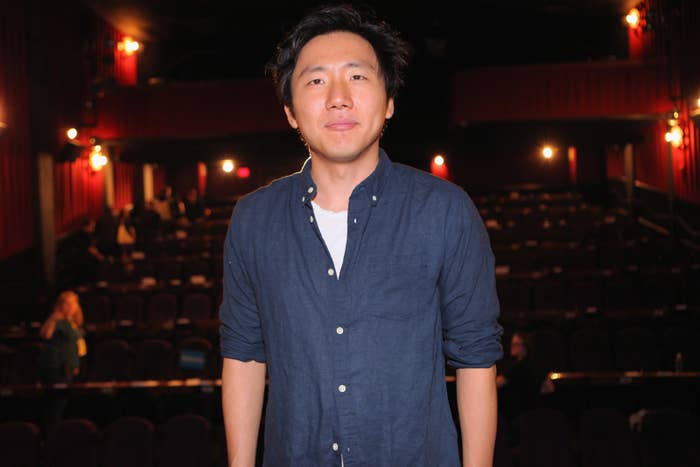 The video is being praised for bluntly addressing gun violence, police brutality, and racism against black people in the US.
It is loaded with symbolism — some of it very in-your-face...
"This is America" consists of a handful of long, drawn-out shots as if to suggest we aren't allowed to avert our eyes.
Murai has a history of creating blunt, disorienting music videos that tackle civil rights issues head-on.
As a longtime collaborator of Donald Glover's, he's directed many music videos for Childish Gambino as well as several episodes for Glover's TV show, Atlanta. He's also made videos with Frank Ocean, St. Vincent, and Queens of the Stone Age.
Take this 2014 music video from Flying Lotus and Kendrick Lamar's "Never Catch Me," which was directed by Murai and released less than two months after police officers killed Michael Brown.
The video depicts two young black children who come back to life at their own funeral and break into dance — as the adults in the church keep mourning.
They run outside to dance among other children before jumping into a hearse...
...and driving off into the sunset.
And there's this scene from a 2016 video Murai directed for Michael Kiwanuka's "Black Man in a White World," in which a police car crashes into another car behind a dancing black man...
It's then followed by this man dancing at higher and higher elevations until he floats above the scene of the accident.
Or here's a video for Baauer's "Day Ones," which features Revolutionary War–era soldiers shooting each other in the streets as Novelist and Leikeli47 rap amid the carnage.
He uses that style to grab viewers' attention — whether it's via cultural and political flashpoints, like we saw above, or just to make them feel something when they watch his art.
Or rapper Earl Sweatshirt hanging upside down in a parking lot in the music video for the song "Chum."
Or this black dog with a skull face in the same video.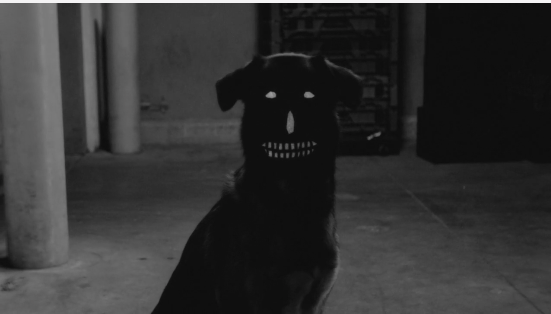 Murai says he wants his weirdness to help us find a new way — in these evermore heated and divisive times — into a productive dialogue about racism in the US.
"We always talk about how obviously there is still very in-your-face aggressive racism. But there's a lot of passive racism that, in the moment, you don't even realize is racist," Murai told GQ. (BuzzFeed News has asked him for an interview.)
"You chalk it up as a strange interaction you had, and then you look at the context of it later on and realize the root of it was racism. I don't think that latent racism gets talked about enough. It's such a weird feeling to be in it in the moment because you can't categorize this interaction in any other way."