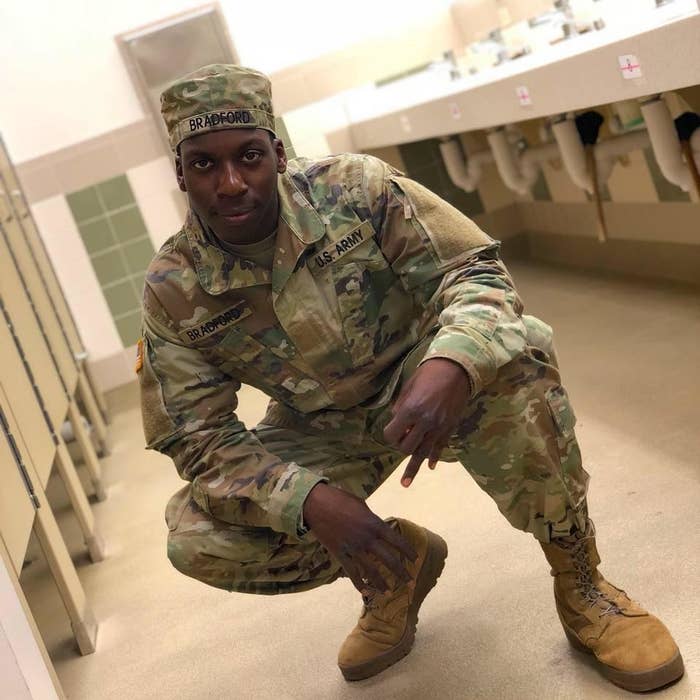 Just hours after proclaiming an officer had fatally shot a man suspected of opening fire in a mall, Alabama police said Friday that they now believe the armed man they killed hadn't fired any shots at all.
Officers had been responding to a shooting on Thanksgiving Day that took place at the Riverchase Galleria mall in Hoover, sending the mall into chaos as shoppers fled for their lives.
Police said an 18-year-old man involved in a fight with another man was shot twice, injuring him, while a 12-year-old girl bystander was also wounded.
When an officer saw 21-year-old Emantic Fitzgerald Bradford Jr. run from the scene with a gun in his hand, the officer opened fire, killing him.
Their initial police release on Friday morning described Bradford only as "a suspect brandishing a pistol."
But later on Friday, Hoover police said that although Bradford "may have been involved in some aspect of the altercation, he likely did not fire the rounds that injured the 18-year-old victim."
"We regret that our initial media release was not totally accurate, but new evidence indicates that it was not," police spokesperson Capt. Gregg Rector said.
This change in the official version of events was based on Jefferson County Sheriff's Office investigators interviewing witnesses and crime scene technicians examining "new evidence" at the scene, authorities said.
The suspect who possibly shot the 18-year-old and young bystander is still at large, according to Rector.
The officer who killed Bradford was placed on administrative leave while the Alabama Law Enforcement Agency investigates the police shooting, authorities said.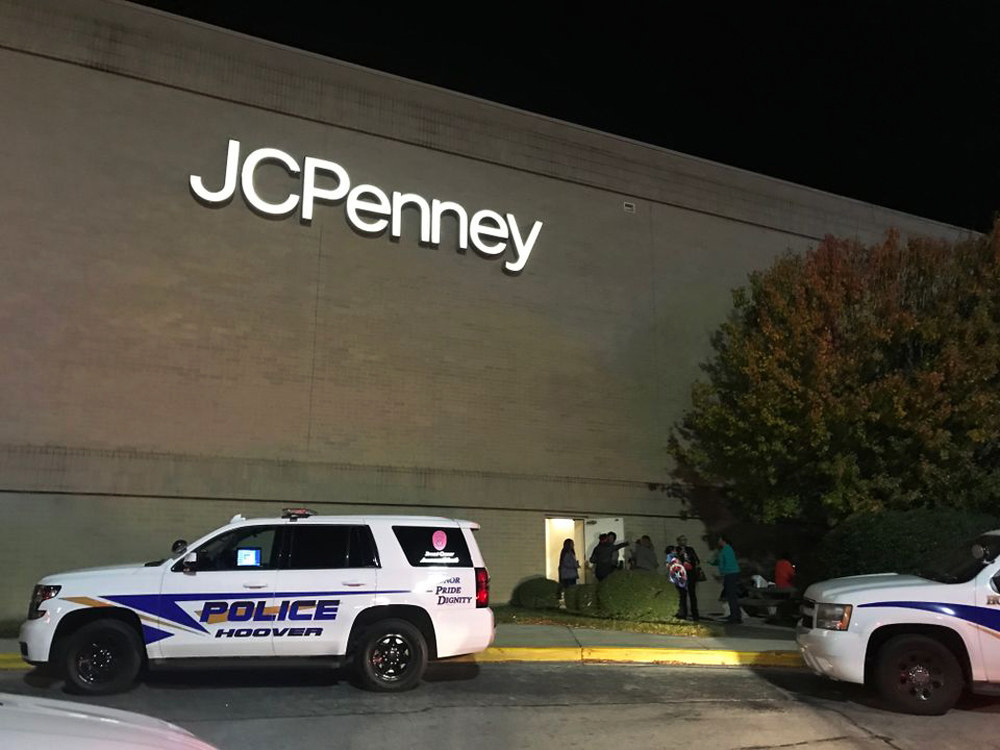 Carl Dean, a former teacher at the high school that Bradford attended, told local newspaper Hoover Sun that Bradford had enlisted in the US Army. (An Army spokesperson told CNN Bradford never finished Advanced Individual Training and hadn't officially served.)
"He was a super-sweet, funny, kind, and good-hearted young man who never had a bad word to say to anyone," Dean told the Hoover Sun. "When I saw this morning that he was allegedly involved in causing the tragedy at the mall last night, I was shocked and in disbelief as well as heartbroken that this young man is no longer with us."
On Saturday, roughly 60–70 family members and friends of Bradford gathered outside of the mall to commemorate him and to protest the police shooting, likening his death to those of of Sandra Bland, Walter Scott, and Eric Garner, other black people who died at the hands of police.
Holding banners that read "No to Police Gun Violence" and "Justice for EJ," the protesters marched toward the main doors of the mall and shouted "No racist police" and "No justice, no peace."
"We're going to fight this. We will never let this happen to another teenager, adult, whatever," said one woman who was captured on video by local TV media and who said she was Bradford's aunt. "We will not let this happen again."

The news of Bradford's death comes one week after the killing of a Chicago security guard, who had apprehended an active shooter and was mistakenly shot by police outside a bar, sparked outrage online.