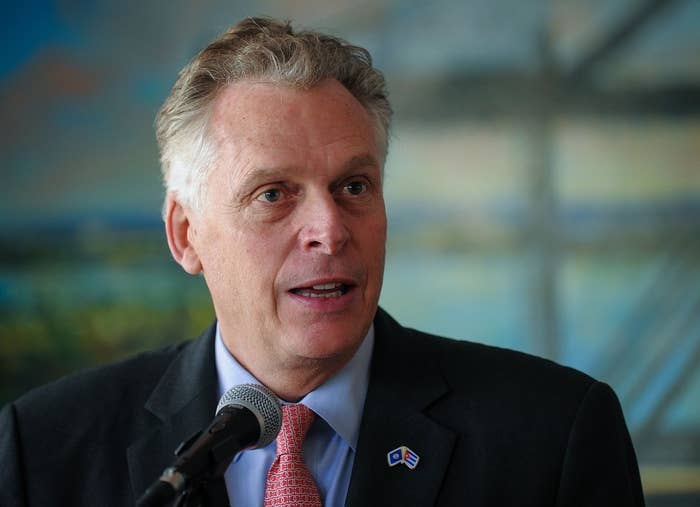 Virginia Gov. Terry McAuliffe signed an executive order on Friday morning allowing people convicted of a felony who are living in the state and who have completed their sentences to register to vote. The decision allows more than 200,000 people, most of them black, the opportunity to vote in the upcoming presidential election in November, in which Virginia is a key battleground state.
The order restores the right to vote, the right to run for office, and the right to sit on a jury to all people convicted of a felony — both violent and nonviolent offenders — living in the state who have completed their prison sentence and are not on probation or parole.
"I believe it is time to cast off Virginia's troubled history of injustice and embrace an honest, clean process of restoring the rights of these men and women," McAuliffe said on the steps of the Virginia capitol in Richmond before signing the order.
In his announcement, McAuliffe foreshadowed opposition to his executive action, which bypasses the state's Republican-led legislature. "I want to be crystal clear," he said. "There may be some individuals who will try to demagogues this issue and will make reckless accusations. Our action today does not pardon or change the sentence for any man or woman affected by this grant."
McAullife added that he consulted with Attorney General Mark Herring and legal experts and was confident that the order was well within his authority as governor. The order applies only to current qualifying individuals, and the governor is expected to periodically review and issue orders for those who have completed their sentences after April 22.
Watch video of his announcement below: