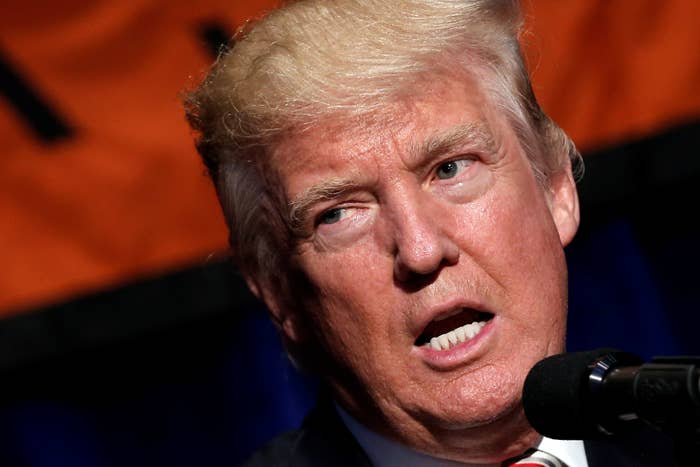 Republican nominee Donald Trump was faced with many examples of how Russian President Vladimir Putin undermines American interests at NBC News' presidential forum on Wednesday night — and still went on to praise Putin.
Moderator Matt Lauer asked Trump about Putin complimenting him and his compliments in return.
"Well, he does have an 82% approval rating, according to the different pollsters, who, by the way, some of them are based right here," Trump replied.
Lauer then listed off Putin's many actions in opposition to US or allied interests — including the Russian president's annexation of Crimea and invasion of Ukraine, his support for Syrian dictator Bashar al-Assad, his support for Iran, and Russian intelligence's reported involvement in the hacking of the Democratic National Committee's email.
"Want me to start naming some of the things that President Obama does?" Trump replied.
"I think when he calls me brilliant, I'll take the compliment," Trump added. Trump said Putin's praise won't affect negotiations.
"The man has very strong control over a country," Trump said. "Now it's a very different system and I don't happen to like the system, but certainly, in that system, he's been a leader. Far more than our president has been a leader."