Top Aides Resign From Ben Carson's Campaign In Major Shakeup
Three staffers, including the campaign manager and communications director, resigned effective immediately on New Year's Eve.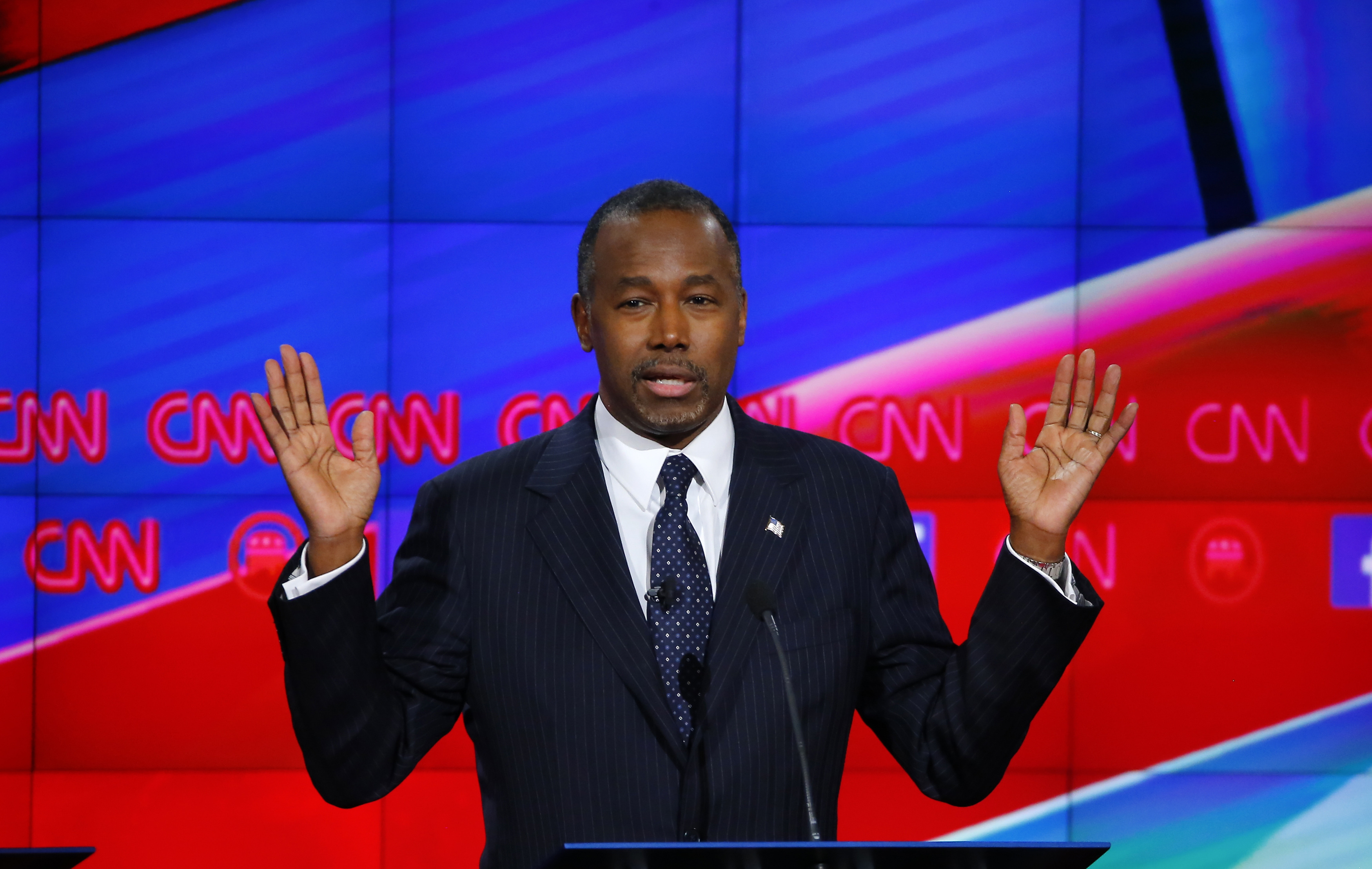 Three top aides to Republican presidential candidate Ben Carson's campaign resigned on New Year's Eve, in a major, and very public, shakeup just a month before the Iowa caucuses.
Campaign manager Barry Bennett and communications director Doug Watts resigned "effective immediately" Thursday morning. Shortly after, deputy campaign manager Lisa Coen announced she too had resigned.
The news was first reported by the Des Moines Register.
Over the past several months, Carson's once surging bid for the presidency suffered a series of missteps. Carson, popular with evangelicals and grassroots conservatives, appeared at times to not have a handle on foreign policy. Carson's own biography came under close scrutiny, and in both national and state polls, Carson has seen his support diminish.
In a statement released after the resignations were made public, Carson's campaign said they were announcing "enhancements," naming Major General Bob Dees as campaign chairman and Ed Brookover as campaign manager.
"As we enter a new phase of the campaign cycle, it is necessary to invigorate my campaign with a strategy that more aggressively shares my vision and world-view with the American people. I commend Barry Bennett and Doug Watts for their efforts to help me share my vision for America," Carson said in the statement.
In an interview the Washington Post after his resignation, former campaign manager Bennett said, "I spent the holidays hearing every day that I had lost my job. My relationship with Carson was always good and friendly but being campaign manager in that kind of situation, where outside advisers are in essence driving the campaign and setting up interviews and raising questions about everything, it's not the right atmosphere."