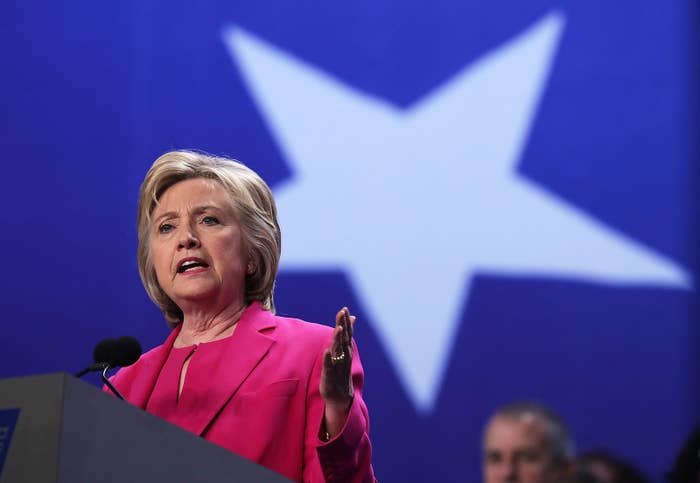 FBI Director James Comey announced on Tuesday that the FBI is not recommending criminal charges against Hillary Clinton over her handling of classified information while serving as secretary of state.
Comey said that while there is evidence that Clinton and her team at the State Department were "extremely careless" in their handling of classified information, including emails Clinton sent and received, his department concluded charges were not appropriate in this case.
During his statement on Tuesday, Comey said that of the approximately 30,000 emails turned over to the FBI, 110 emails in 52 chains contained classified information, eight of which contained information deemed top secret at time. While the FBI did not find any direct evidence that Clinton's server was compromised, Comey said it was possible foreign actors had gained access to her email.

"There is evidence to support a conclusion that any reasonable person in Secretary Clinton's position, or in the position of those government employees with whom she was corresponding about these matters, should have known that an unclassified system was no place for that conversation," Comey said.
Although the FBI has recommended no criminal charges, prosecutors at the Justice Department, along with the attorney general, ultimately make the final decision as to whether to bring a case against Clinton.
The recommendation concludes a monthslong investigation by the FBI into whether Clinton violated federal law by communicating through a private email server while serving as the nation's top diplomat. As part of the investigation, Clinton met with federal investigators on Saturday for an interview lasting three and a half hours, according to a campaign aide.
Attorney General Loretta Lynch announced last Friday that she would accept the recommendation of the FBI and career prosecutors at the Justice Department. That decision came after an unplanned meeting occurred between Lynch and former President Bill Clinton on a tarmac in Phoenix, Arizona — raising questions about Lynch's ability to remain impartial in the case.
In a statement, Clinton campaign spokesman Brian Fallon said, "We are pleased that career officials handling this case have determined that no further action by the Department is appropriate. As the Secretary has long said, it was a mistake to use her personal email and she would not do it again. We are glad that his matter is now resolved."
Reacting to the FBI's recommendation on Tuesday, presumptive Republican presidential nominee Donald Trump tweeted: "FBI director said Crooked Hillary compromised our national security. No charges. Wow! #RiggedSystem"
In another tweet, Trump wrote, "The system is rigged. General Petraeus got in trouble for far less. Very very unfair! As usual, bad judgment."
At a speech in Raleigh, North Carolina on Tuesday night, Trump said he believed Lynch would not charge Clinton in exchange for a promise that Lynch could continue as attorney general if Clinton is elected.
"It's a bribe," Trump told his supporters. "It's a disgrace."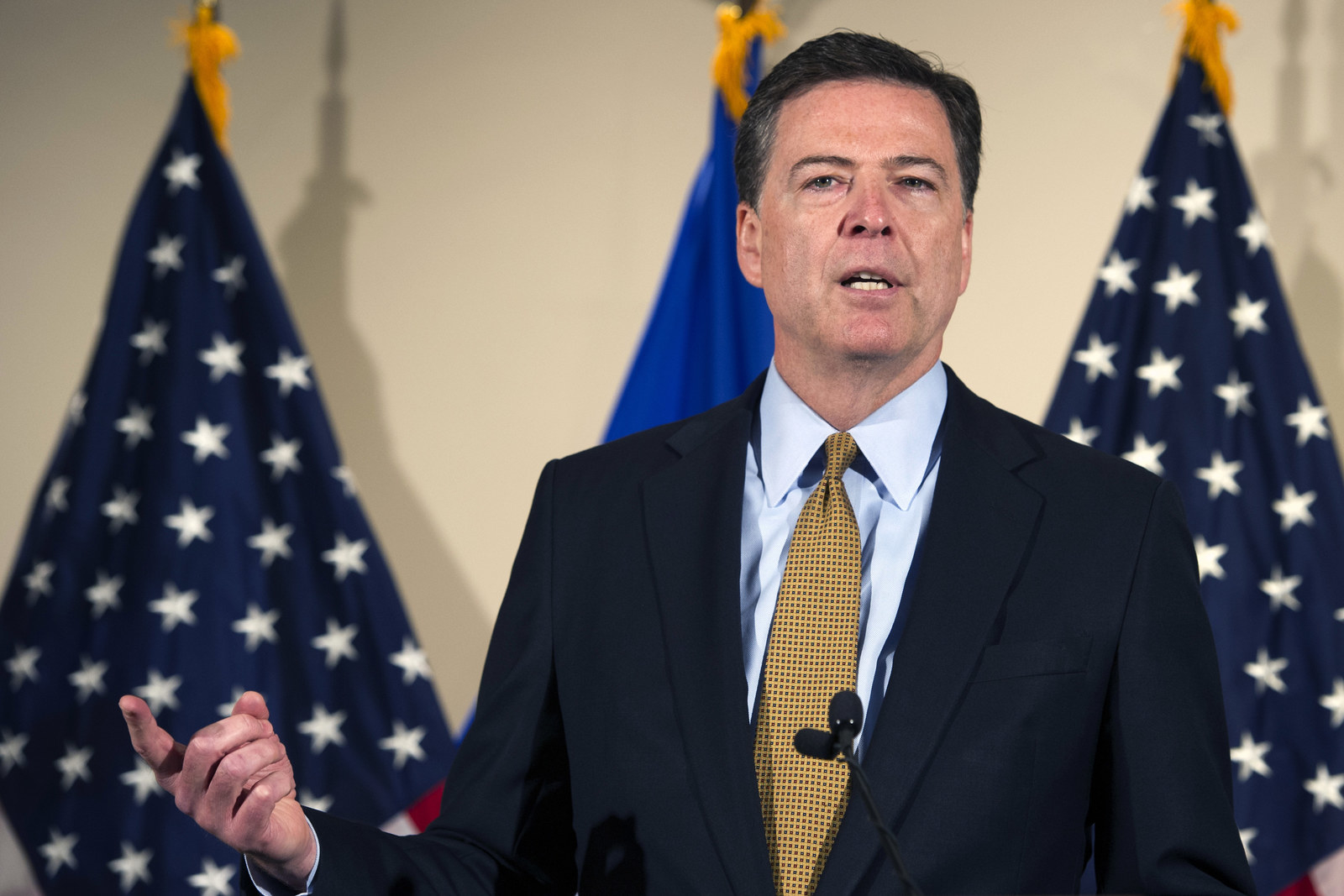 The month before Clinton announced her presidential bid last year, the New York Times reported that she had exclusively used a personal email account during her time at the State Department. Soon after, Clinton's decision to host that email account on a private server located in her New York home came to light.

In December 2014, Clinton submitted 55,000 pages of correspondence to the State Department for review. That cache of documents represents about half the email she sent during her tenure, according to Clinton.
The other half — approximately 30,000 emails — was deleted. While the Justice Department has held that Clinton, as a public official, was within her rights to determine what was private and what was public, government transparency advocates have criticized the private review process.
Clinton has said she did not participate in the review, which was conducted by lawyers.

The Clinton email episode also exposed holes in the State Department's records process. Aides to Clinton said they believed the State Department email system was capturing and recording emails sent to people at their state.gov accounts; a review last year revealed that many officials' emails were not in fact being recorded.
Likewise, Clinton never used a BlackBerry secured by the State Department, instead using a personal device. But even if she had used a secured device, the State Department lacks a way to automatically capture text messages — and the same was true for all federal agencies as of last year.
In his statement on Tuesday, Comey touched upon the State Department's shortcomings, saying that "we also developed evidence that the security culture of the State Department in general, and with respect to use of unclassified e-mail systems in particular, was generally lacking in the kind of care for classified information found elsewhere in the government."
Clinton and her campaign also changed the story about her email use on a handful of notable instances. The documents that Clinton submitted to the State Department began on March 18, 2009, which was when Clinton began using the account she used during her tenure, according to aides. However, after a series of emails between Gen. David Petraeus and Clinton came to light, campaign officials confirmed that Clinton had actually begun using the account in January 2009.
In another instance, Clinton initially said she had neither sent nor received classified information via her personal account. Later, the campaign amended that to information "marked classified." That issue — how Clinton handled sensitive or classified information — dominated much of the coverage of her email and apparently the investigation into her email usage.
The State Department redacted parts of thousands of emails during its release of the Clinton documents, determining that they were classified in part or full, something that Clinton's campaign has argued is overclassification. The department did not release a dozen emails — not even in redacted form — after it was determined that those emails were top secret. According to the Times, some of those emails concerned aspects of the drone program.
Clinton herself has been, at times, dismissive of the investigation and scrutiny into her email practices, once sarcastically telling reporters, "With a cloth or something?" when asked whether she had wiped her server.