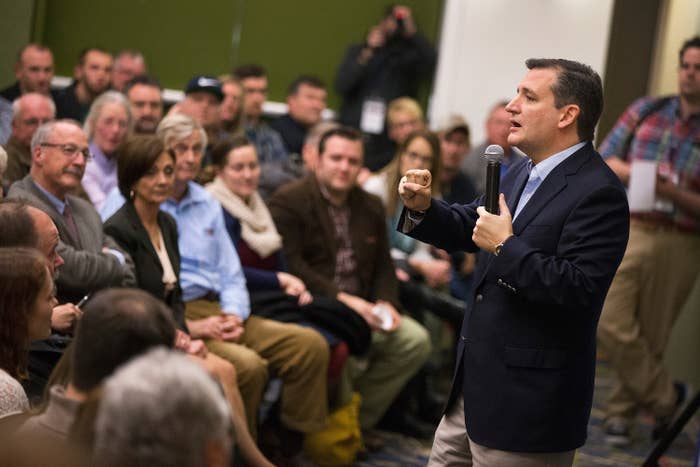 While urging caution about drawing conclusions about the Colorado Planned Parenthood shooting that left three dead, Texas Sen. Ted Cruz Sunday pointed to claims on conservative blogs that the suspected shooter is a "transgendered leftist activist."
"The media promptly wants to blame him on the pro-life movement when at this point there's very little evidence to indicate that," Cruz told reporters in Newton, Iowa on Sunday, according to journalists at the event.
Cruz then had an exchange with a reporter, who brought up that the shooter allegedly said "no more baby parts":
According to the Tribune, Cruz was also asked if he would call the shooting an act of domestic terrorism, to which he replied, "I would call it a murder, and we'll [see] what the facts are. It was a multiple murder of what appears to be a deranged individual. And it was horrific, it was evil, and we'll find out more out about the facts, but I don't think we should jump to conclusions."
"His reference to that news story was to make the point that we don't know all the details," a spokesperson for the Cruz campaign told BuzzFeed News.
Over the weekend, some cited a voter registration form that appears to be suspect Robert L. Dear's and lists his gender as female, as evidence that he might be transgender.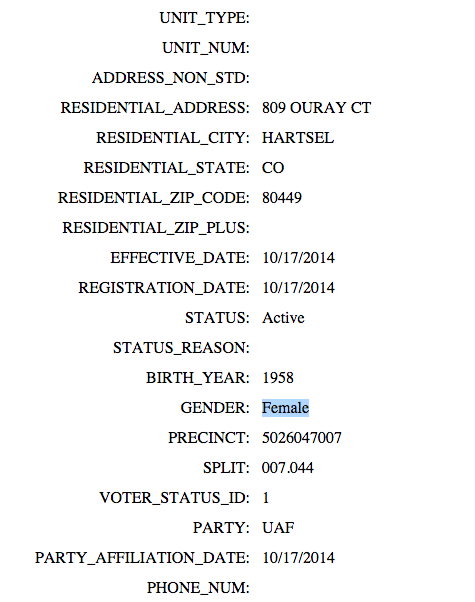 But there is little evidence for that claim. A BuzzFeed News reporter in his hometown of Hartsel asked six people who had interacted with Dear about the line in the voter form.
He was a "rough looking, giant dude," neighbor Zigmond Post told BuzzFeed News. None of the people who had met him had any indication he identified as transgender.