Ted Cruz Defends Kim Davis: "We Must Be Vigilant To Protect The Free Exercise Of Religion"
The senator from Texas on Wednesday posted a message to his Facebook page, saying Rowan County Clerk Kim Davis should be able to hold her job without having to violate her religious beliefs.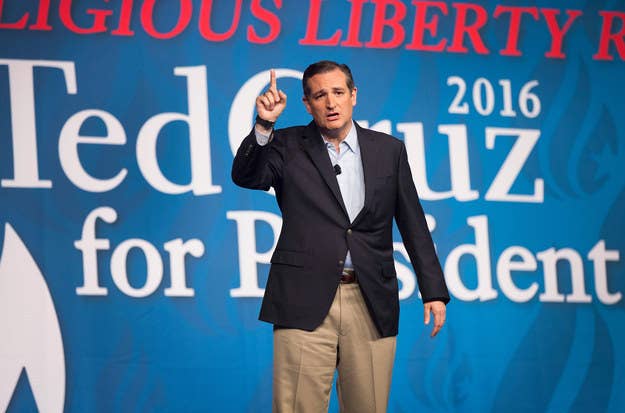 In a message posted to his Facebook page, Texas Sen. Ted Cruz defended Rowan County Clerk Kim Davis, who is refusing to issue marriage licenses out of a religious objection to same-sex marriage.
Cruz joins former Arkansas Gov. Mike Huckabee in voicing support for Davis, who continues to enforce her "no marriages" policy in defiance of a federal court order.
"I spoke with Kim Davis this morning to offer my prayers and support. I let her know how proud I am of her for not abandoning her religious convictions and standing strong for religious liberty. She is showing more courage and humility than just about any federal office holder in Washington," Huckabee said, according to the Washington Post.
Not all Republican candidates running for president have backed Davis, however. Rand Paul told Boston Herald Radio on Monday that the courts should decide Davis' fate, and Carly Fiorina told conservative radio host Hugh Hewitt Tuesday that her actions were "not appropriate" as a government official. Sen. Lindsey Graham also told Hugh Hewitt Tuesday that as a public official, Davis should "comply with the law or resign."