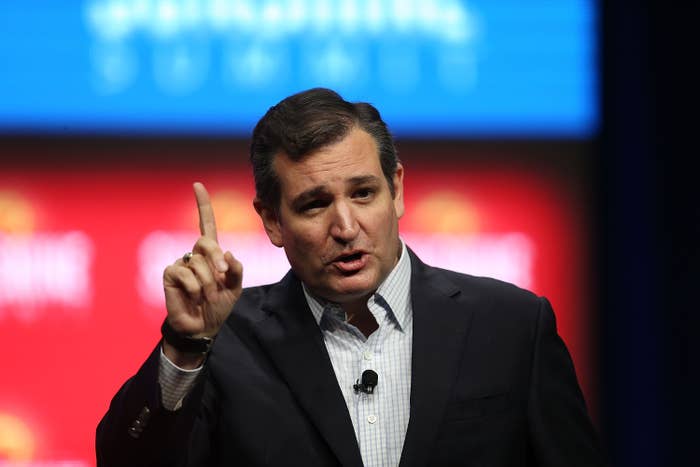 Following the deadly attacks in Paris Friday night, two prominent Republicans have called for the United States to table plans to accept thousands of Syrian refugees, citing terror concerns.
Sen. Ted Cruz wrote in a statement on Friday that the U.S. needs to "immediately declare a halt to any plans to bring refugees that may have been infiltrated by ISIS to the United States." Cruz has raised security concerns before about the prospect of accepting more refugees at this point from Syria.
Presidential candidate Ben Carson said in Orlando, Florida, that Congress should act to block the Obama administration's plan to accept more refugees.
"If we're going to be bringing 200,000 people over here from that region — if I were one of the leaders of the global jihadist movement and I didn't infiltrate that group of people with my people, that would be almost malpractice," Carson said, according to the Washington Post.

Former Arkansas Gov. Mike Huckabee, who has been critical of the notion that the U.S. should accept refugees from Syria, said the Paris attacks prove him right.
"During the debate last week, I stated that we should not admit those claiming to be Syrian refugees and was condemned by the left for that position," Huckabee said in a statement. "I was right and the events in Paris affirm that."
In a letter to President Obama sent on Saturday, Louisiana Gov. Bobby Jindal demanded to know about the Syrian refugees being relocated to his state, writing, "Last week, the city of New Orleans began receiving its first wave of Syrian refugees. As with former immigration crises and federal relocation policy, Louisiana has been kept in the dark about those seeking refuge in the state. It is irresponsible and severely disconcerting to place individuals, who may have ties to ISIS, in a state without the state's knowledge or involvement."
The Obama administration has said it plans to accept at least 10,000 Syrian refugees in 2016. As of last month, fewer than 2,000 refugees had been accepted from Syria, in part because vetting process for refugees is significantly more involved than the process in some European countries.